Toyota: The Company and its Aichi Hometown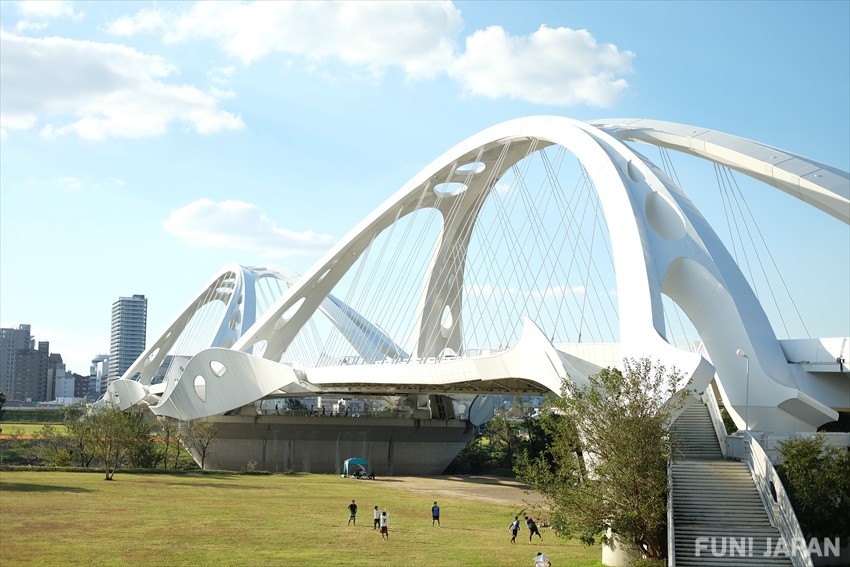 One of the largest automobile manufacturers in the world, Toyota is a global household name, all founded from a small town in Aichi. From a family silk-loom business to a powerhouse of ingenuity and production, Toyota has grown but it has not left its hometown, and the small city makes a great sightseeing spot for those interested in the cars, the company and its history.

Toyota City: Where it all Began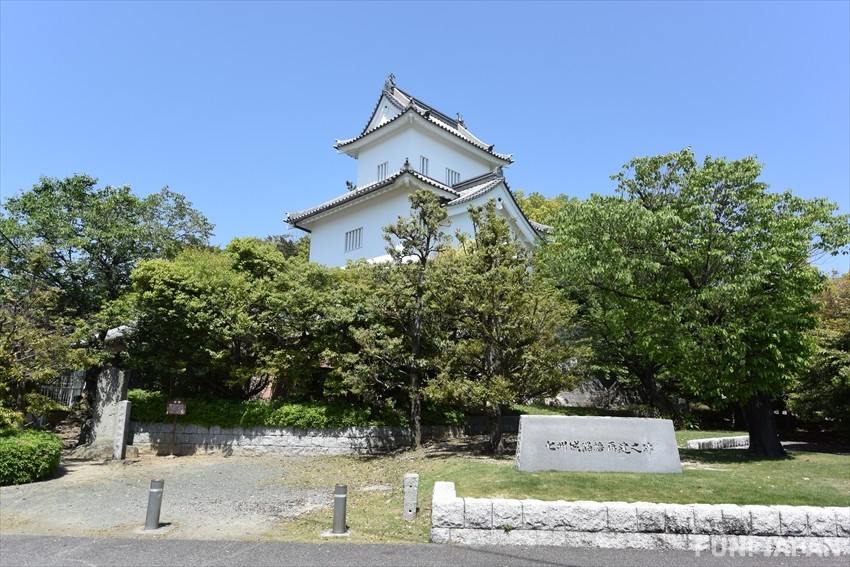 A small city once named Koromo, present-day Toyota began as a merging of small villages located just outside of Nagoya. Originally a busy silk-producing region, the decline of this industry led to the creation of a company that would redirect the city's future for good.
The Toyoda family moved from making looms to vehicles and became the city's largest employer. In recognition of their contribution and success, the city changed its name in 1959, and remains the company's headquarters to this day. The city has a wide range of sights for visitors, including historical museums, double-blossoming cherry trees and impressive parks and gardens. There are also a number of sites perfect for those interested in the company's history and production!
Toyota Motors: How they Started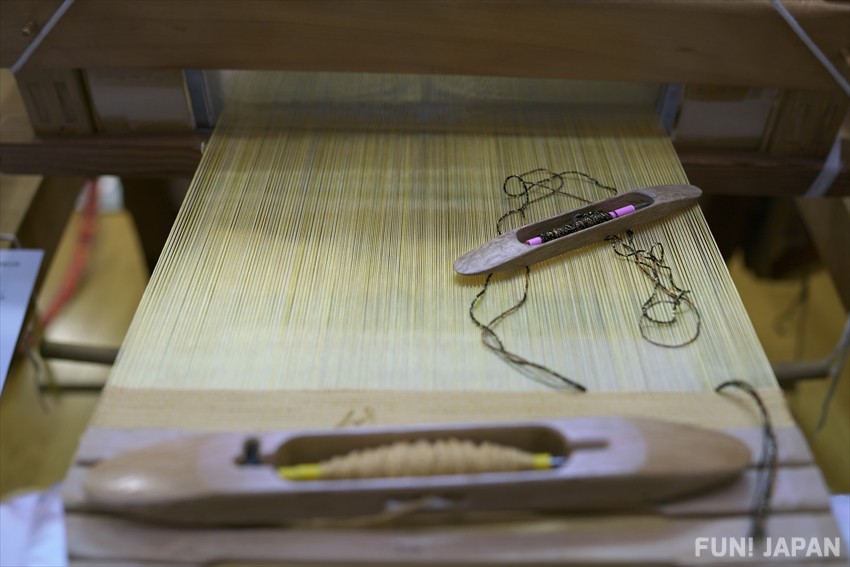 The Toyoda family were originally loom-makers, with Sakichi Toyoda inventing the Model G Automatic Loom in 1924. As the silk business declined in their hometown of Koromo, they sold the patent for the Model G to a UK firm and used the money to begin their automotive production company in 1933. Sakichi's son, Kiichiro, spearheaded production, with their first passenger car taking to the roads in 1936. The company logo was chosen from thousands of submitted designs and the name changed to Toyota as it was simpler and contained eight brush strokes - a lucky number. Registered officially in 1937, the Toyota Motor Company would soon become the biggest car producer in Japan, with support from the Japanese government who prevents the import of foreign cars.
After losing factories in the war and American occupation, Toyota emerged into the 1950s just surviving a financial crisis and began building trucks for the US in the Korean War. Visiting the Ford company, they perfected their management system and production line, with foreign exports becoming their next success. The company began creating their own full cars, with the Toyopet Crown (now the Toyota Crown) launched in 1955 and still produced today. After Kiichiro's sudden death in 1952, the company fell into non-family members' control for two chairmans (Taizo Ishida in 1950 and Fukio Nakagawa in 1961), until Kiichiro cousin Eiji took over the company in 1967. Success grew over Japan's economic miracle both at home and abroad, with Kiichiro's son Shoichiro taking over as president in 1982. Producing cars in America, working with General Motors and launching the Lexus all cemented Toyota's position as a leader in the industry, later developing hybrid cars and developing their UK base.
With Shoichiro moving to chairman and his brother Tatsuro taking over as president, the family retained control, with the non-family members taking over as presidents in 1995 (Hiroshi Okuda) and in 1999 (Fujio Cho). The company went on to win numerous awards, launch the well-known Prius, but suffered significant damage after multiple deaths were caused by a manufacturing error with unintended acceleration, with millions of vehicles recalled and numerous lawsuits filed and won. Despite this, the company continued to be a trusted producer and remains at the forefront of design today. The family returned to head the company in 2009, with Akio Toyoda, grandson of Kiichiro becoming president. With dozens of models on sale worldwide and innovative design, Toyota produces approximately 10 million vehicles a year, all guided form their headquarters in their hometown of Toyota, Aichi.
Toyota Sightseeing Spots Today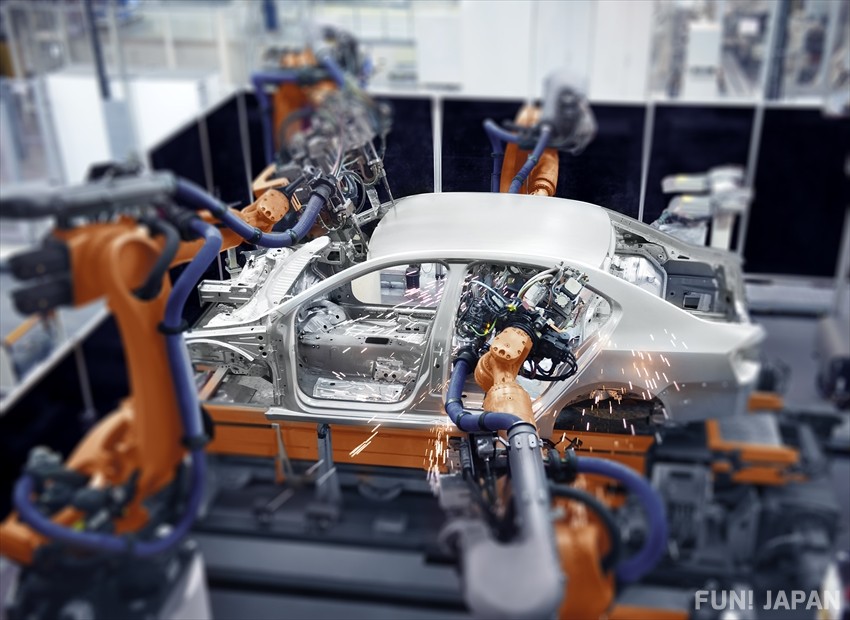 For those interested in the motoring giants, Toyota City has a range of spots to visit, supported by the Toyota Corporation. While one of the museums is located in Toyota City, there are two additional museums - one in nearby Nagakute and one in Nagoya, half an hour from Toyota.
Toyota Kaikan Museum: Tours and Test-Drives (Toyota City)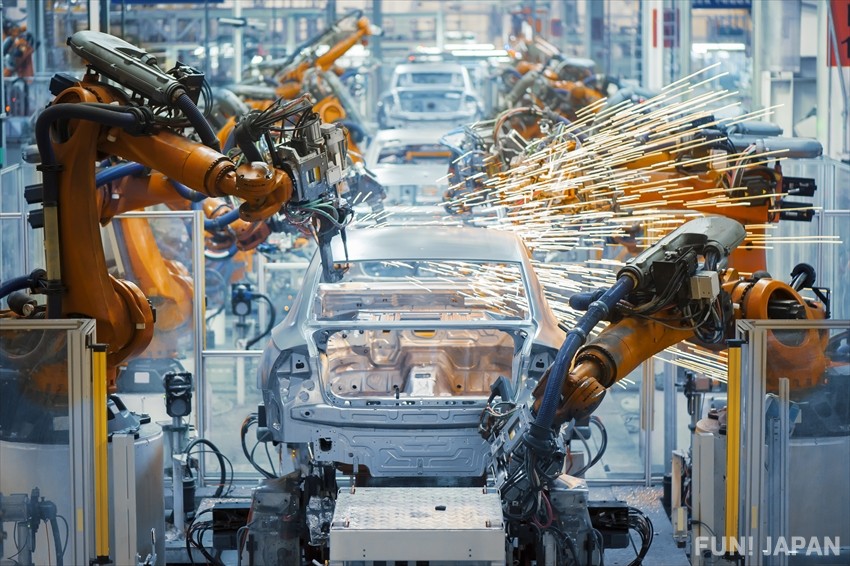 Focused on the future of Toyota, the Toyota Kaikan Museum is an impressive exhibition of their newest models, latest technological advances and creative endeavors. Visitors can take a seat in the latest cars, although actual-test-drives are not possible. One of the stars of the museum is not a car, but an AI robot known as the Partner Robot, designed to foster kindness and intelligence, with daily displays.
The car displays contain introductions to the eco-friendly design, safety measures, their role in society and the process of creation and production. There are plenty of child-friendly exhibits with a focus on traffic safety including games and simulators. Vehicles are on display including Lexus models, Toyota ranges and race cars, with simulators for adults offering safety insights as well as a chance to ride a C-walk machine.
Plant tours are conducted from here, with options to visit the Motomachi, Takaoka and Tsutsumi Plants. These tours have been suspended due to the pandemic, but will hopefully resume in the future.
Spot Information
Name: Toyota Kaikan Museum (トヨタ会館)
Address: 1 Toyota-Cho, Toyota City, Aichi
Location: The museum is located in the south of Toyota City, near the Toyota head office.
Access: The museum is a 15-minute walk from Mikawa-Toyota Station on the Aichi Loop Railway Line. There are Oiden Buses that take five minutes from the station to the nearby Toyota Memorial Hospital Stop, costing 100 yen.
Hours: 09:30 - 17:00, closed Sundays.
Entry: Free
The Toyota Motor Corporation Head Office (Toyota City)
While visitors are not allowed to enter the headquarters, it can be an interesting stop-off on the way to the nearby Toyota Kaikan Museum. The towering and beautifully designed building is a sign of the company's dedication to the city, and a thriving business office with plenty of activity.
Spot Information
Name: Toyota Motor Corporation Head Office (トヨタ自動車 本社工場)
Address: 1 Toyota-Cho, Toyota City, Aichi
Location: The office is located in the south of Toyota City, near the Toyota Kaikan Museum.
Access: The museum is a 12-minute walk from Mikawa-Toyota Station on the Aichi Loop Railway Line. There are Oiden Buses that take five minutes from the station to the nearby Toyota Memorial Hospital Stop, costing 100 yen.
Toyota Techno Museum: A Major Museum (Nagoya)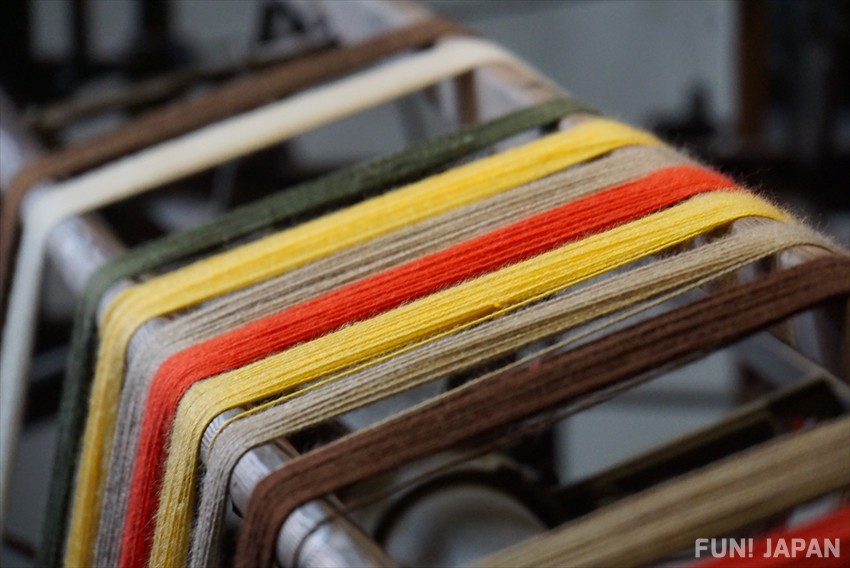 While not in Toyota City, the Toyota Commemorative Museum of Industry and Technology (known as the Toyota Techno Museum for short) is a great place to learn about the history of the Toyota company. Following their history from loom makers to car creators, it has displays of current manufacturing technology and the production process. It has a textile machinery pavilion, metal-working and production displays, car display hall, children's section special exhibitions and a dedicated restaurant and gift shop.
Spot Information
Name: Toyota Commemorative Museum of Industry and Technology (トヨタ産業技術記念館)
Address: 4-1-35 Noritakeshinmachi, Nishi Ward, Nagoya, Aichi
Location: The museum is located northwest of Nagoya, west of Nagoya Castle.
Access: The museum is a 10-minute walk from Sako Station on the Meitetsu Railway Line, one stop along from Nagoya Station. The journey takes two minutes and costs 170 yen, or it is a 10-minute walk from Nagoya Station.
Toyota Automobile Museum: All the Cars (Nagakute)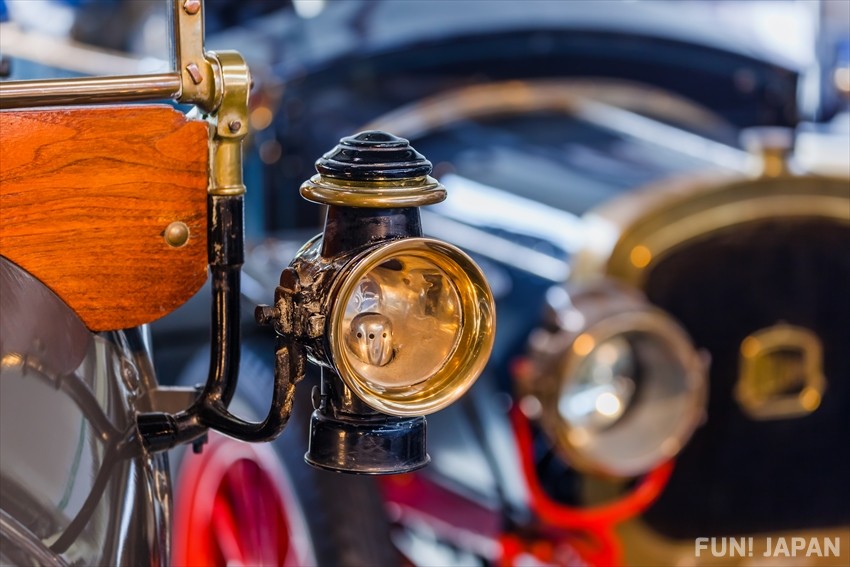 The Toyota Automobile Museum was opened to celebrate 50 years of the company's establishment. It houses over 100 cars from around the world and spanning the lifetime of automobile production, with many classic models such as the 1955 red Ford Thunderbird, a 1910 Rolls Royce Silver Ghost and an open-top 1965 E-Type Jaguar. There are plenty of Toyota models too of course, including an early Model AA from 1939. This is a must-see for car enthusiasts of all ages, with a kid's garage for the little ones and a great gift shop to pick up souvenirs from.
Spot Information
Name: Toyota Automobile Museum (トヨタ博物館)
Address: 41-100 Yokomichi, Nagakute, Aichi
Location: The museum is located Nagakute on the northeastern outskirts of Nagoya City.
Access: The Museums is a short walk from Geidaidori Station on the Linimo Line. From Nagoya Station, visitors can catch the Higashiyama Subway Line to Fujigaoka (28 minutes) and change to the Linimo Line, alighting at Geidaidori (8 minutes), costing 610 yen in total.
Entry: 1,200 yen (Adults) 700 yen (Seniors) 600 Yen (High School and Junior High School School Students) Elementary School Students (400 yen)
A Toyota Tour Timeline: See it All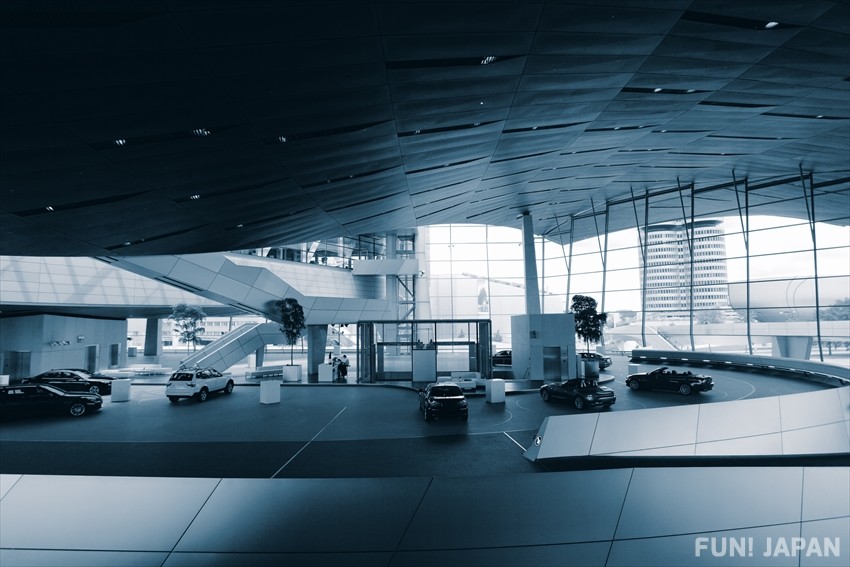 For those interested, it is possible to visit all of the museums mentioned in a day or two, depending on your schedule. It is recommended to spend one day visiting the Nagoya and Nagakute Museums, before spending a night or two in Toyota City to explore the many wonderful sights it has to offer.
Beginning in Nagoya, visitors can head to the Toyota Techno Museum on foot or using the Meitetsu Railway. From there, head back to Nagoya Station and take the 40-minute journey (detailed above) to the Toyota Automobile Museum in Nagakute. After enjoying the museum, visitors can hop onto the Linimo Line to Yakusa and change to the Aichi Loop Line for Mikawatoyota Station (36 minutes, 750 yen). A short walk away are the Toyota Head Office and the Toyota Kaikan Museum. Check out our article on all the bests sights of Toyota City!
[Survey] Traveling to Japan
Recommend