Aichi's Okazaki City: Home of Miso and Shogun Rulers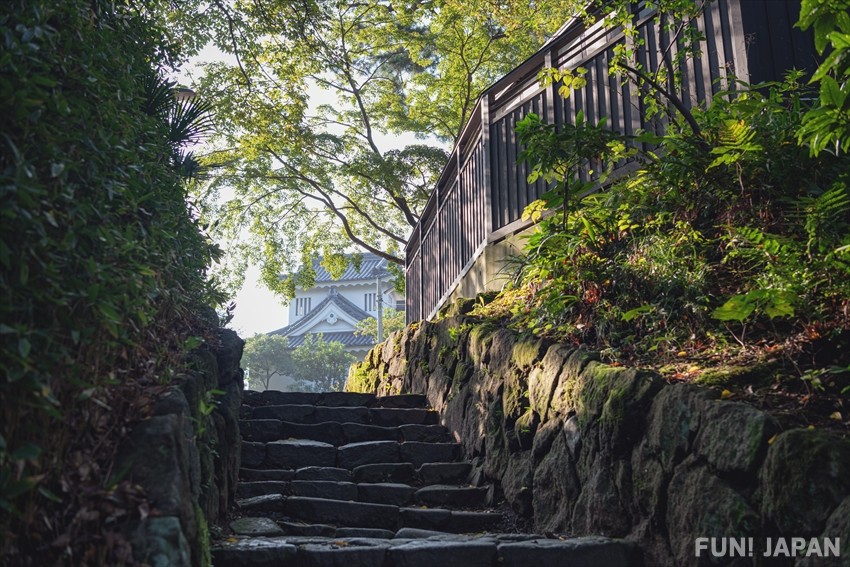 A historic city with delicious traditions and historic castles, Okazaki is a unique day trip in Aichi prefecture. The birthplace of the famed shogun and home to a longstanding tradition of miso production as well as fireworks and lanterns, the city is rich with culture and tradition. An easy day trip, it's just 30-minutes from Nagoya and has enough to keep curious visitors busy for days.

Where is Okazaki?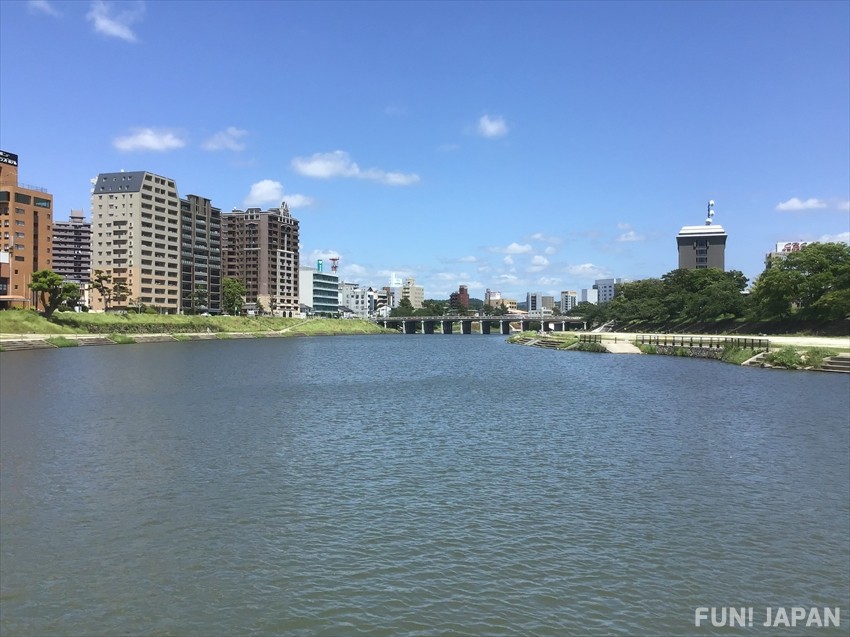 Okazaki City is located in south-eastern Aichi, a prefecture in the Chubu region of Japan's main island of Honshu. It is around 400km from Tokyo and around 40km from the prefecture's capital of Nagoya. The city is in a coastal region, although not directly on the coast, with plenty of forests to explore. The city is medium size, with just under 400,000 residents
What is Okazaki Famous For?
Okazaki is a thriving city with modern-day exports including chemicals and machinery, but there are plenty of significant cultural elements it is famous for. The city is the birthplace of Ieyasu Tokugawa, the home of Hatcho Miso and also one of the main centers for the production of stone lanterns known as toro as well as fireworks.
Ieyasu Tokagawa : A Famed Shogun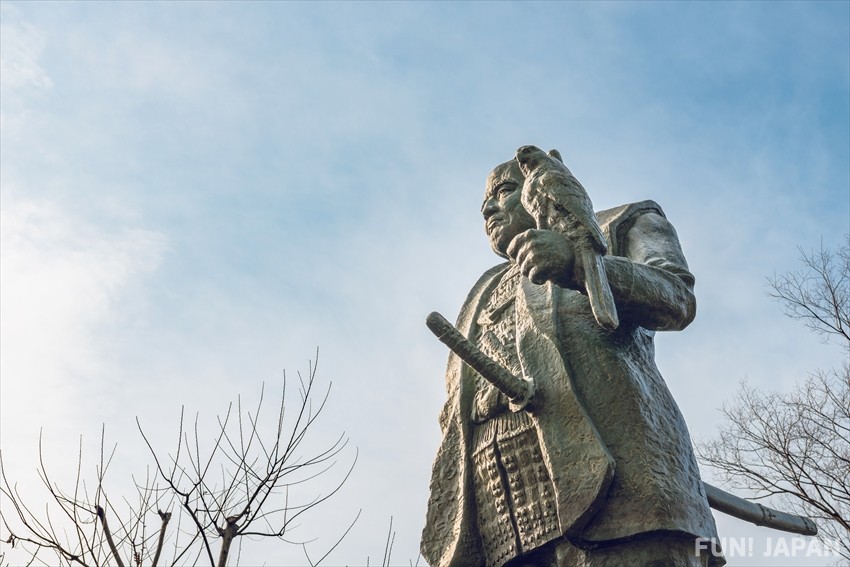 Born Takechiyo Matsudaira in Okazaki Castle in 1543, Ieyasu Tokugawa was a pivotal figure in Japanese history. One of the 'Great Unifiers' of Japan, he became the founder of the Tokugawa Shogunate which ruled Japan from 1602 until the Meiji era began in 1868. Ieyasu himself ruled for 13 years having worked with Nobunga Oda and Hideyoshi Toyotomi to unify the nation and later creating the bakuhan system to control daimyo and samurai powers.
As well as visiting his birthplace and returning home of Okazaki Castle, those interested in his life and legacy should not miss the Ieyasu and Mikawa Bushi Museum which details his struggle to unify Japan. There is also Ieyasu's well, where the water for his first bath was drawn in the castle grounds. While he was buried in Nikko, Daijuji Temple in Okazaki was rebuilt in his memory by his grandson on the 17th anniversary of his death. The temple is in the direct sight-line of the castle and is the resting place of the Matsudaira clan, who are ancestors of the Tokugawa family.
Hatcho Miso: A Unique Flavour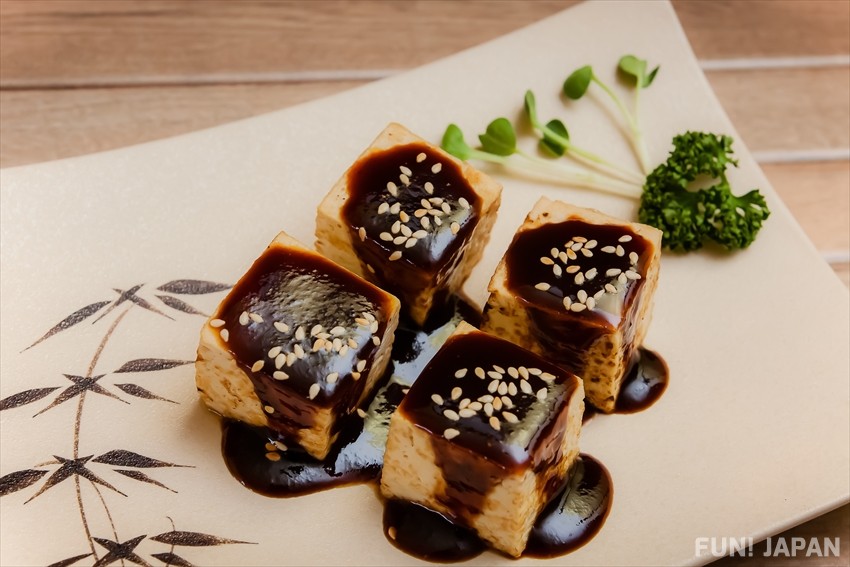 A local variety of miso paste, Hatcho Miso is made using traditional techniques unchanged since production began in the 14th century. A dark or red miso paste, the technique uses soybeans and salt and has a bitter, acidic flavour distinctive to the brand. The beans are steamed instead of boiled (as is more common) and matured for two years in cedar barrels with three tonnes or river stones set atop them. Still made using these laborious methods, the miso is a famed product across Japan and believed to have many properties to sustain good health as well as a long shelf-life. The name comes from the address of the miso-making district which is, 8-cho (hatcho) from the castle, equating to around 900m in modern measurements. There are two miso companies still making Hatcho miso today, Maruya who began in 1337 and Kakukyu who began in 1645. The latter are appointed providers to the emperor and offer tours at their miso grounds (details below) and visitors can stroll along Hatcho Street to see both companies' buildings.
Many restaurants in the city use hatcho miso in their dishes, but if you're keen to try a whole range of dishes in one place, Kakukyu Hatchomura is a dedicated spot. Containing restaurants and cafes all using hatcho miso, there's a dish for everyone.
Spot Information
Name: Kakukyu Hatchomura
Address: 69 Okandori, Hatcho-cho, Okazaki, Aichi
Location: The cafeteria is part of the Kakukyu Buildings on the street running parallel to Hatch-kura dori (Hatcho Street) to the northwest of Okazaki Park and castle.
Access: The cafeteria is a few minute's walk from Okazakikoen-mae station on the Meitetsu-Nagoya Line or Nakaokazaki on the Aichi Loop railway.
Sightseeing Spots in Okazaki
Okazaki has a selection of traditional sightseeing spots to enjoy from castles to miso factories, with plenty of stunning shrines and temples as well.
Okazaki Castle and Park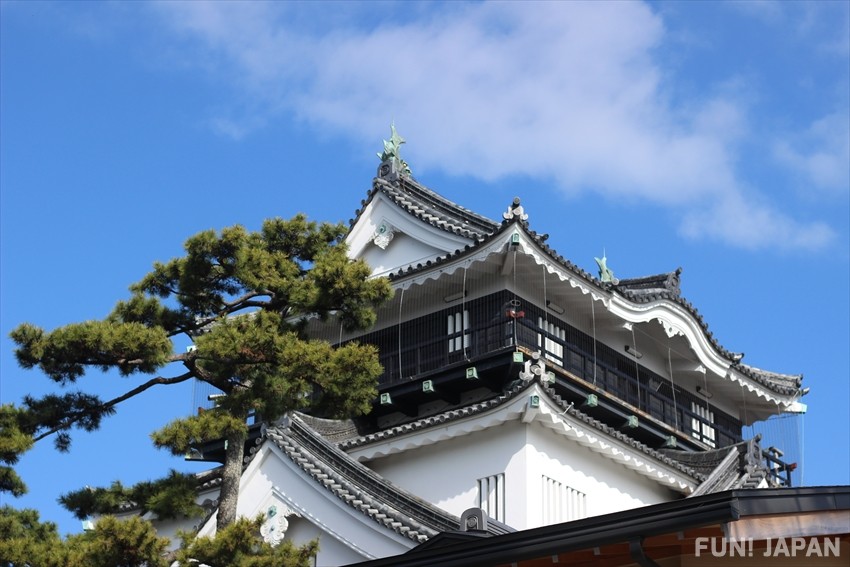 Originally built in 1445, Okazaki Castle is the most famous spot in the city for visitors and locals alike. As the birthplace of Ieyasu Tokugawa, it holds national significance and while it was destroyed over centuries, it was rebuilt in its original style in 1959 and is an impressive sight. Inside are displays of Edo-era history with preserved samurai items and displays about the area's history of firework production. The grounds, now called Okazaki Park, are filled with cherry trees, a beautiful wisteria called the Gomangoku, Tatsuki Shrine and a museum dedicated to the life of Ieyasu Tokugawa.
Spot Information
Name: Okazaki Park (岡崎公園)
Address: 5611 Koseicho, Okazaki
Location: Okasaki Castle is within Okazaki Park, along the Oto River to the north of the city.
Access: The castle and park are a 5-minute walk from Okazakikoen-mae station on the Meitetsu-Nagoya Line or Nakaokazaki on the Aichi Loop railway.
Hours: 09:00 - 17:00
Entry: Adults cost 200 yen and children cost 100 yen, with combined tickets available for the museum costing 510 yen and 270 yen respectively.
Takisan Shrine and Temple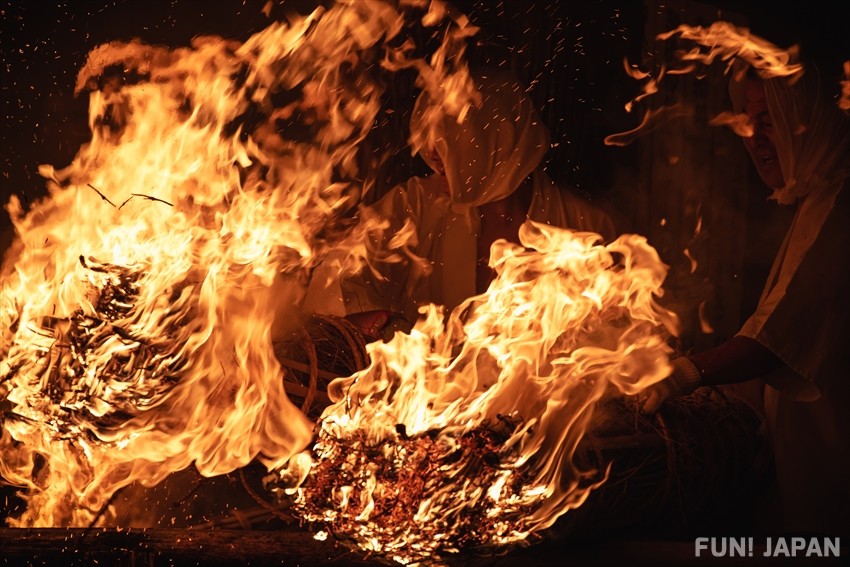 Takisan Temple was founded as early as the 7th century by Emperor Tenmu and was a major draw for worshippers. The accompanying shrine was built in 1646 by the grandson of Ieyasu Tokugawa, Iemitsu, who also became a shogun. A number of the buildings including the main halls and gate are designated National Important Cultural Properties. A number of impressive decorations can be seen, including 50 traditional stone lanterns for which the town is famous, all donated by different Okazaki Castle Lords. The annual Oni Matsuri, meaning demon festival, is held every February, drawing great crowds. The dramatic festival involves burning torches and rituals for men aged 12, 25 and 42 and is a traditional way to welcome spring.
Spot Information
Name: Takisan Tosho-gu and Takisanji
Address: Yamagomori-117, Takicho, Okazaki, Aichi
Location: The shrine and temple are located to the northeast of the city.
Access: The area is best reached by car or by catching a Meitetsu bus from Higashi Okazaki Station, alighting at the Takisanji-shita bus stop.
Hours: 09:00 - 17:00
Entry: Adults: 200 yen for entry into the Main Shrine, 300 yen for the Treasure Hall.
Kakukyu Hatcho Miso no Sato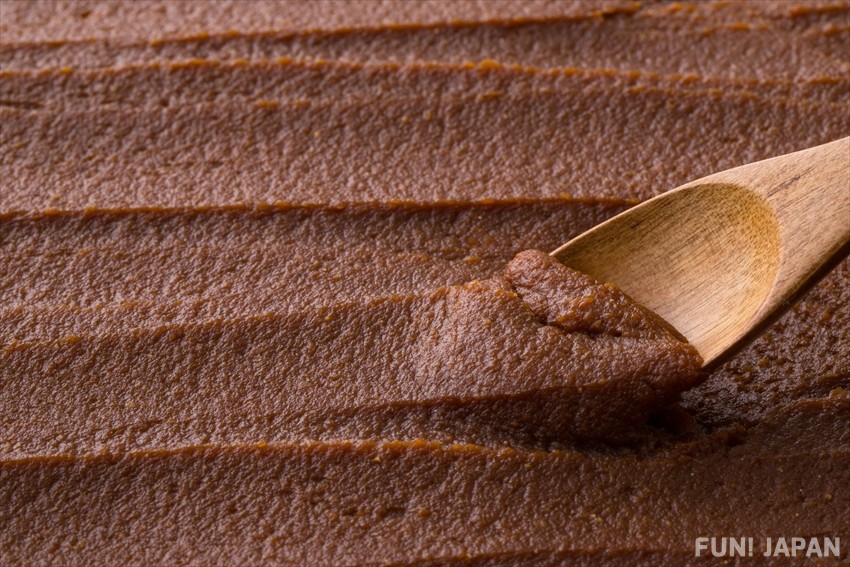 One of the two remaining hatcho miso makers in Okazaki, Kakukyu have transformed their original factory buildings into a museum and shop for interested visitors and the buildings are a Registered Tangible Cultural Property of Japan. They offer free guided tours with impressive reconstructions of traditional methods from the Edo period (beginning in the early 17th century) as well as tastings of the product. There are original tools on display, explanations of the techniques and photographs of the process in times gone by. The shop has plenty of different souvenirs featuring miso, including cake, biscuits and sauces. Tours are free and can be arranged in advance, with walk-ins also accepted (although it is advised to book in advance if requesting an English tour). The area of Hatchokura dori is a beautiful spot to explore in addition to the factory with winding streets once used for miso production and deliveries.
Spot Information
Name: Kakukyu Miso no Sato
Address: 69 Okandori, Hatcho-cho, Okazaki, Aichi
Location: The Kakukyu Buildings are on the street running parallel to Hatch-kura dori (Hatcho Street) to the northwest of Okazaki Park and castle.
Access: The buildings are a few minute's walk from Okazakikoen-mae station on the Meitetsu-Nagoya Line or Nakaokazaki on the Aichi Loop railway.
Hours: Tours available from 9:00 - 16:00 on weekdays and 9.30 - 16:30 on weekends and holidays with the shop open from 9:00 until 17:00.
Rokusho Shrine
Founded in 1602 by Ieyasu Tokugawa, this small but beautiful shrine is a popular spot for visitors learning about the shogun. Deities from the original resting place of the Matsudaira clan were transferred when the Honden (main hall) was completed. Succeeding generations of Ieyasu's family renovated the shrine, including his grandson and great-grandson. A number of buildings including the main hall, offering halls and the romon gate are registered as an Important Cultural Property.
Spot Information
Name: Rokusho Shrine (六所神社)
Address: 44 Mimitori Myodaijicho, Okazaki, Aichi
Location: The Shrine is to the south of the Oto River in Okazaki City.
Access: It is a five-minute walk from Higashi-Okazaki Station on the Meitetsu-Nagoya Line.
How to Get to Okazaki
Okazaki is only 30 minutes from Nagoya station on the JR Tokaido Main Line, costing 620 yen with frequent services. If you are travelling from Osaka, it is a 50-minute journey from Shin-Osaka to Nagoya on the shinkansen, costing 5,940 yen unreserved, before catching the half-hour train to Okazaki. If travelling from Tokyo, visitors can take the shinkansen to Toyohashi Station, taking 80 minutes before changing to the JR Tokaido Line Rapid for a 20-minute ride to Okazaki, costing 9,120 yen in total (unreserved). 
[Survey] Traveling to Japan
Recommend