Experience the history and traditional culture of the Chubu region! Experience the traditional beauty of Japan with all of your senses (Part 2)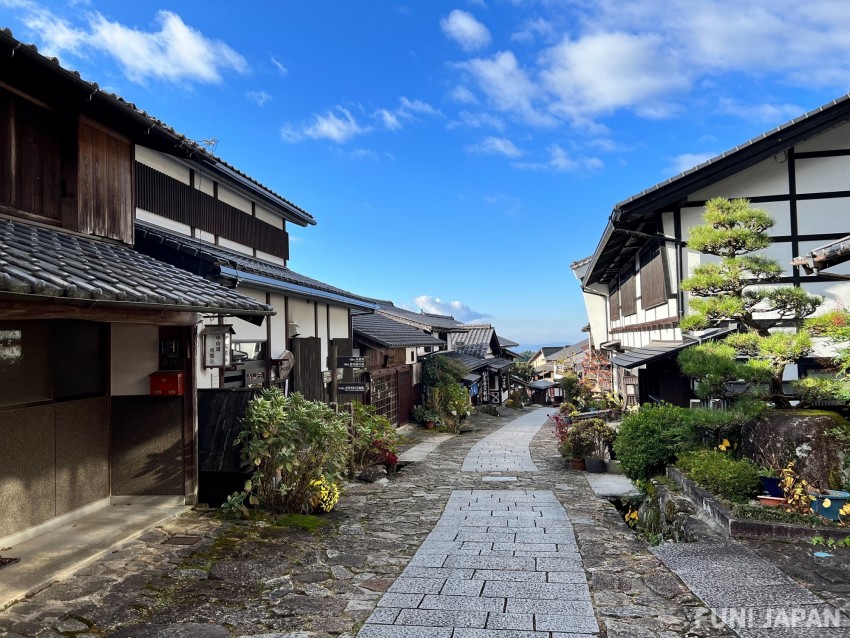 Following the "Experience the history and traditional culture of the Chubu region! Experience the traditional beauty of Japan with all of your senses (Part 1)", this report will look at the activities our FUN! JAPAN staff member got up to during their trip to Aichi and Gifu Prefecture. We'll also be introducing a model course for any visitors looking to visit these locations in the future. Each spot has its own unique locations and traits, so make sure to set aside some time during your next trip to Japan to check them out!

A Model Course for Culture and History in the Chūbu Region of Japan
Day 3: Stay the Night at Gero Hot Spring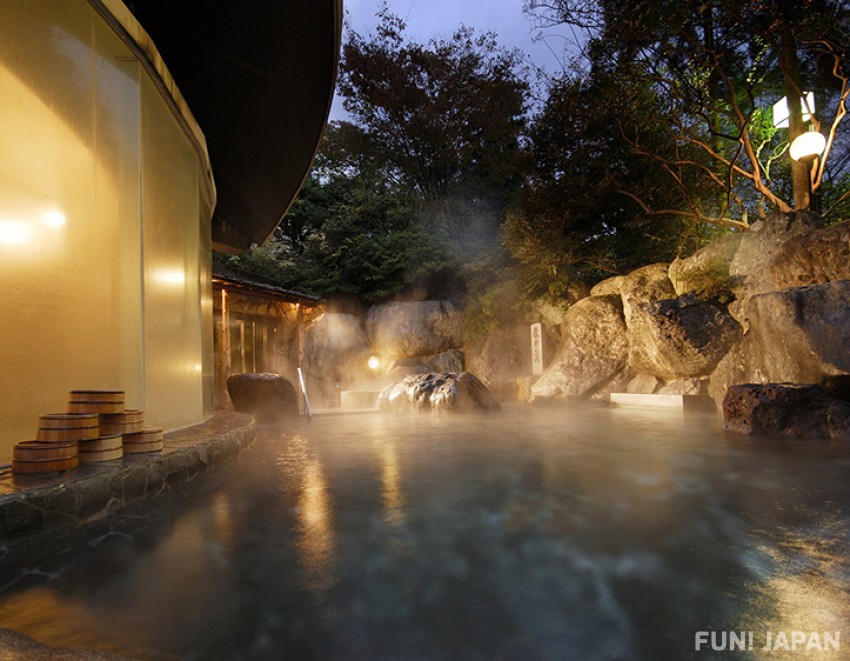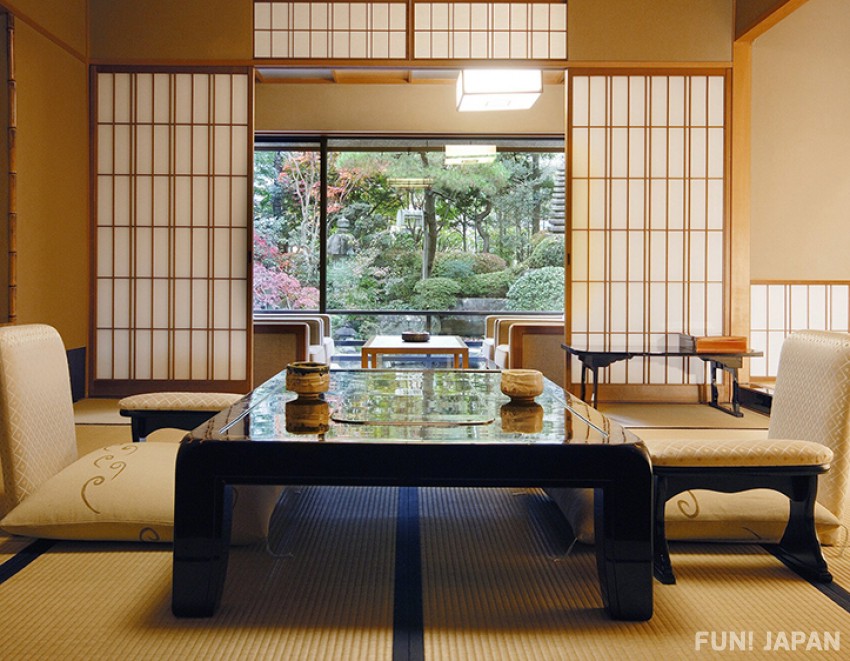 Gero Hot Spring is a place where the liveliness of a hot spring town and the atmosphere of a mountain village are in harmony. Gero Hot Spring is one of the three most famous hot springs in Japan, and has been visited by tourists from Japan and abroad since long ago for its superb quality of water, which makes the skin smooth and healthy. On this day, I stayed at Suimeikan, a high-class Ryokan where three large baths can be experienced. The thought of experiencing hot spring baths while admiring the picturesque scenery was super exciting!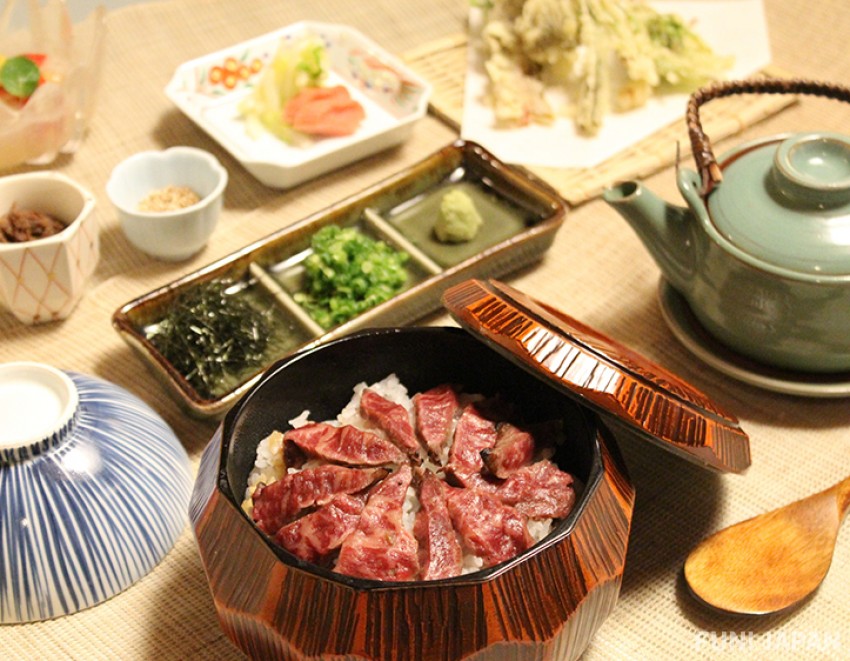 I stayed in a Japanese-style tatami room. Here we could relax, drink Japanese tea, and chill out. The course with Japanese food is highly recommended, as the food is luxurious and has a variety of dishes made using ingredients local to Gifu Prefecture, including Hida beef, a brand of Japanese beef.
Day 3: Waterfall tour at Osaka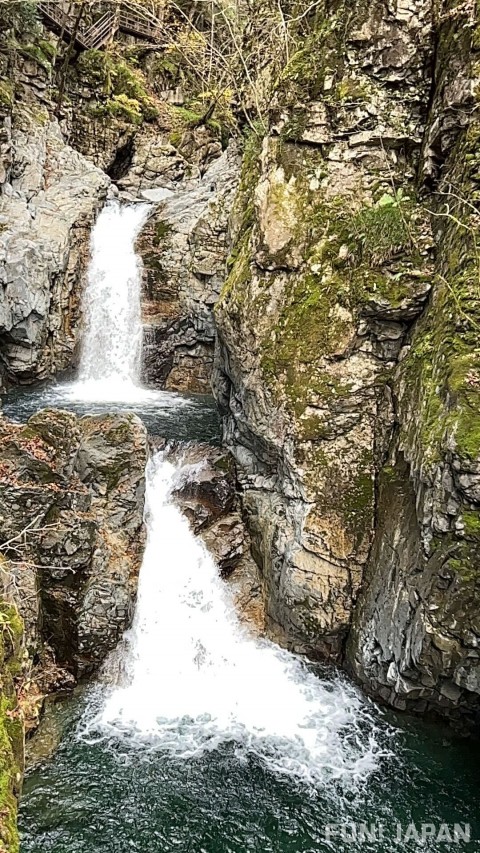 If you come to Gifu, you should definitely go on a tour of the over than 200 waterfalls that can be found in Gero's town of Osaka. Many of the waterfalls in this valley were created by the eruption of Mount Ontake! Each waterfall is unique, some are extremely powerful with a lot of water, some have two or three tiers, and some are so beautiful with a thin water flow that looks like white thread! There are a variety of waterfall tours, and those who are confident in their physical strength can challenge the harder courses, while those who want to enjoy a casual tour can choose the easier courses. When I actually tried trekking, I felt that it was less strenuous than I had imagined, since the great nature of Osaka can be enjoyed to the fullest and I could gaze at the surrounding scenery. Also, the sound of the constantly falling water from the waterfalls was like a concerto performed by nature! Let's take a waterfall tour, breathe in the negative ions of nature, and refresh ourselves! 

Day 3: Nakasendo Magome-Juku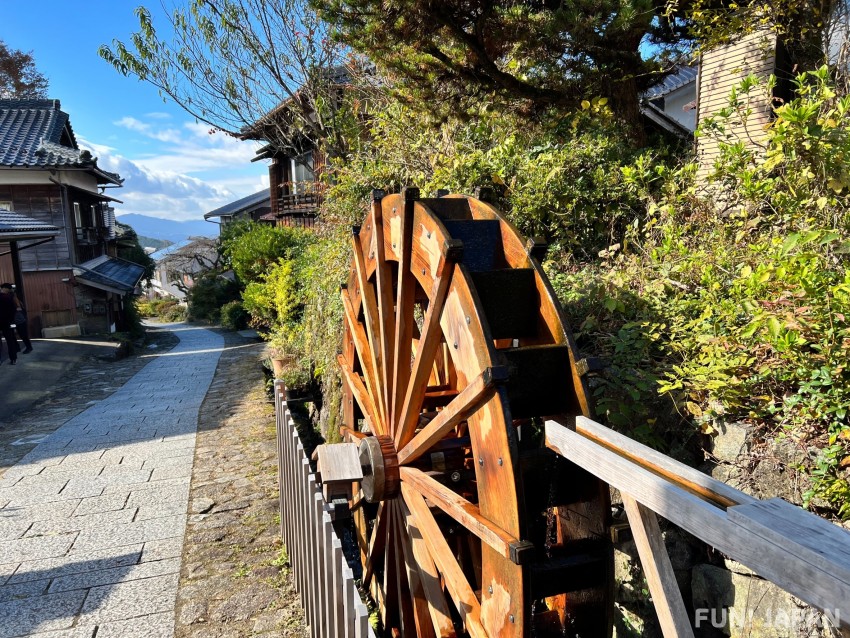 Magome-juku on the Nakasendo Highway in the Gifu Prefecture is a charming place with old streets that retain the atmosphere of Edo. It is a place where you can get away from your usual life, listen to the murmuring of the water, the tweeting of birds, and leisurely admire the old-fashioned buildings. The scenery is picturesque when photographed on a sunny day, when we visited, we were blessed with beautiful weather, which made it easy to take photogenic pictures.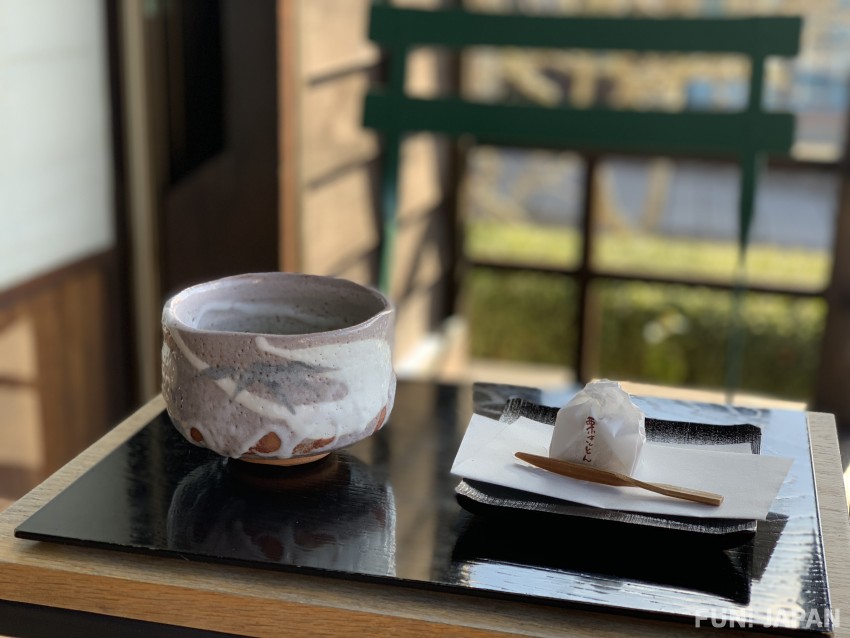 Having tea at a retro cafe or shopping at a roadside souvenir shop to pick up something to take home is recommended!  

Day 3: Stay the Night at a Kominka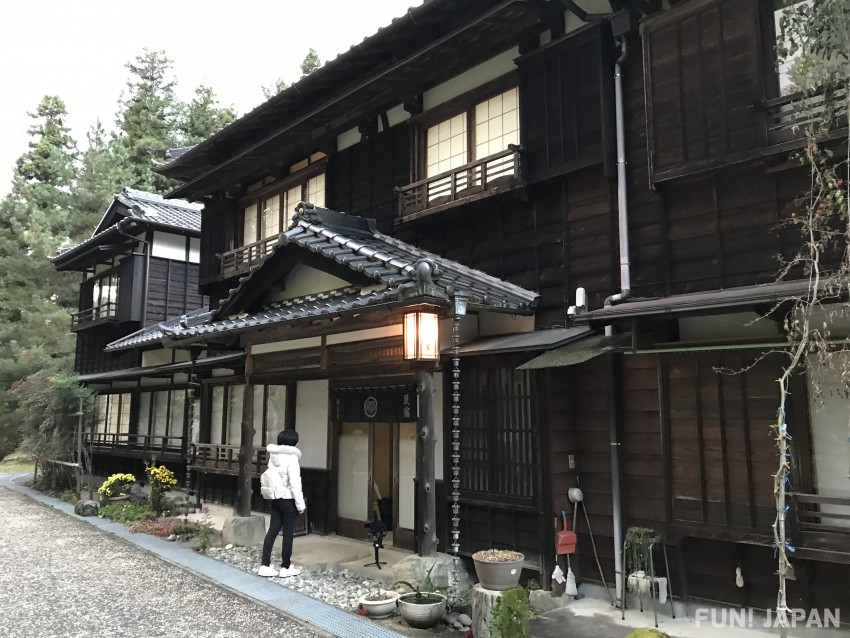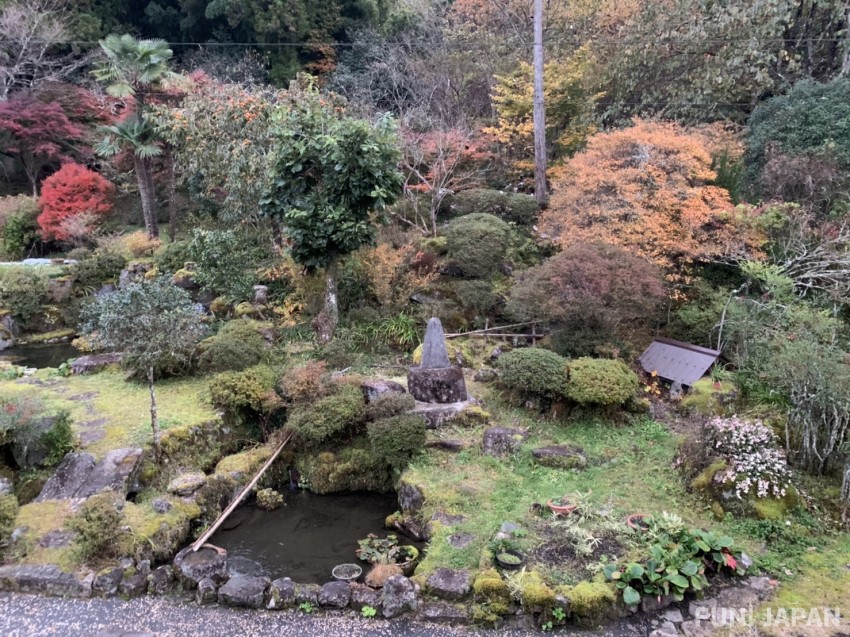 When you travel, you want to choose a lovely place to stay. Particularly if you are travelling in Japan, we recommend staying in a Kominka (a traditional Japanese house) where the traditional atmosphere can be enjoyed. "Shinchaya" in Magome-Juku, where I stayed this time, is a Kominka ran by local residents. It features an elegant garden and a quaint exterior.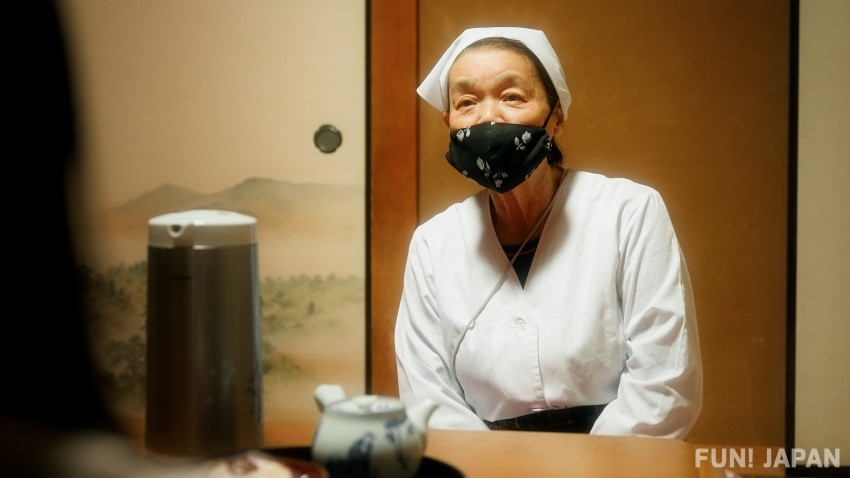 The life of Japanese families from the past can be experienced while having your soul soothed by the warm service and hospitality. A kotatsu and a Japanese heater table are installed, allowing you to feel impressed and think "So this is the old-fashioned Japanese lifestyle." I was happy to be able to have Japanese food made with seasonal ingredients♪ Also, the ladies who took care of us were very kind, and I enjoyed talking with them during my stay. 

Day 4: Mitake Hanazushi making experience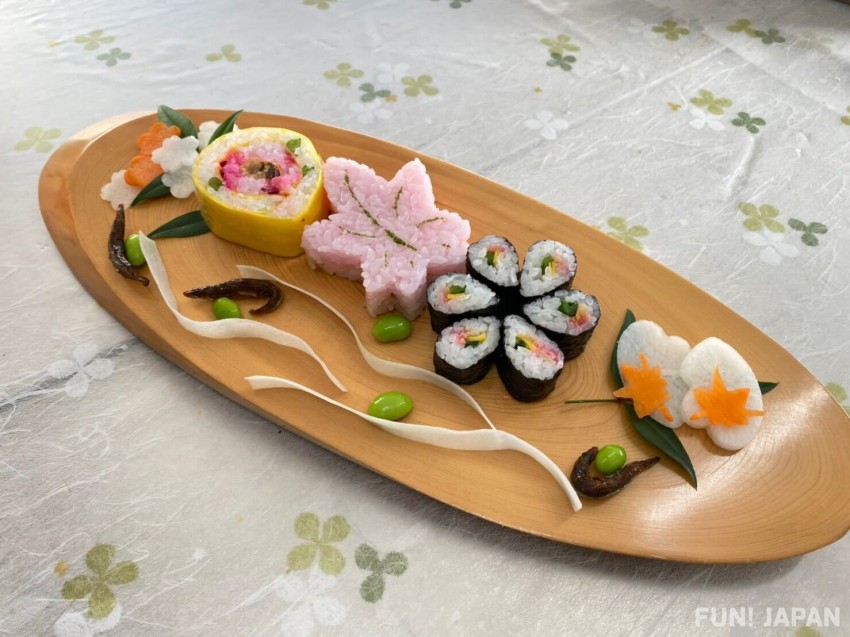 Sushi is one of the most popular Japanese foods. When you see Mitake Hanazushi, a local specialty of Mitake, Kani-gun, Gifu, you might think it is too beautiful to eat! What's more, if you share a photo of the pink, yellow, and orange Mitake Hanazushi on social media, you are sure to be envied by your friends! In fact, this local dish, which expresses the culture, history, and beautiful nature of this town, looks more like a piece of artwork than food when it is packed in a Hangiri (a container used to serve sushi)! Expressing the flowers and culture of the four seasons through food, Mitake Hanazushi is packed with the kind of attention to detail that can only be found in Japan! If you've come all the way to the Gifu Prefecture, you wouldn't want to leave empty-handed, would you? Experience making Mitake Hanazushi and take home the experience of making a sushi-related souvenir, along with the memories of your trip!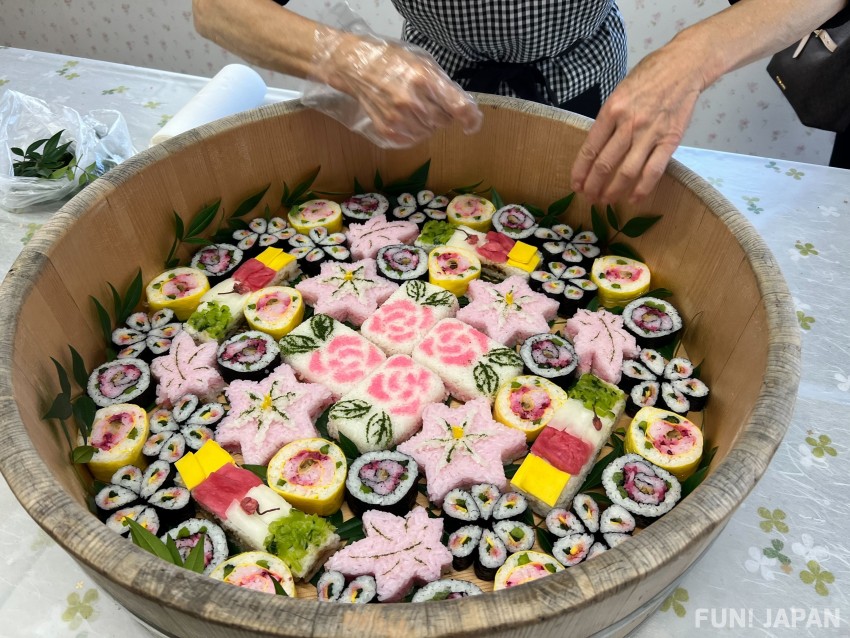 Day 4: Heading home via Chubu Centrair International Airport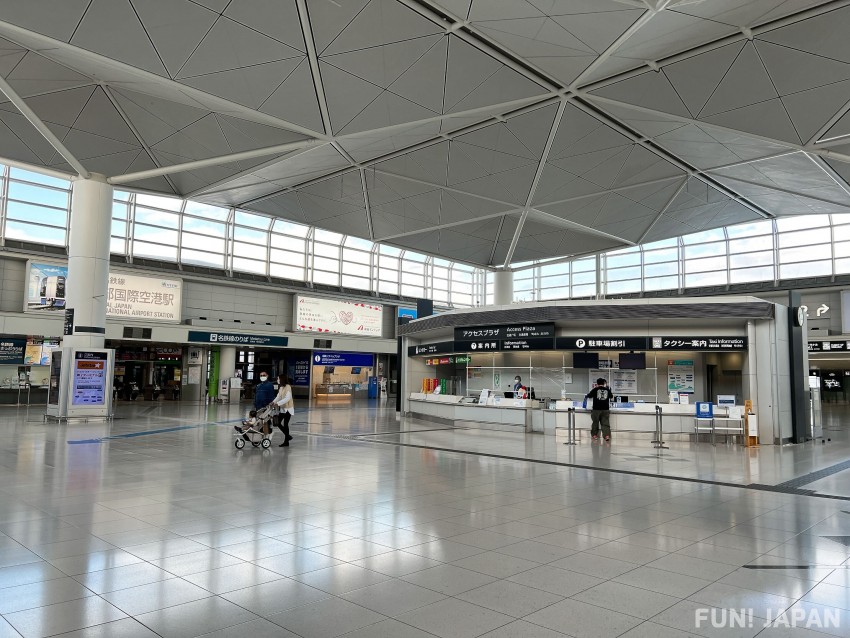 The trip comes to an end at Chubu Centrair International Airport.

The airport has a restaurant district where you can enjoy the regional flavours unique to Nagoya, "A Flight of Dreams" where you can see the first Boeing 787 aircraft up close and enjoy shopping for Boeing related merchandise, as well as an observation deck where you can see a panoramic view of the airport. A real plane seen from the front is especially breathtaking! There are also Japanese restaurants and duty-free shops with great deals, so be sure to stop by before your flight.

Related Links
■Want to read about day 1 and 2? Click here!
Experience the history and traditional culture of the Chubu region! Experience the traditional beauty of Japan with all of your senses (Part 1)
https://www.fun-japan.jp/en/articles/12962

■

Want to know more about the Chūbu Region's nature, activities, and more? Click here!

Nature in the Chubu Region: Enjoy Activities! Enjoy Rare Experiences Unique to Chubu (Part 1)
https://www.fun-japan.jp/en/articles/12958


■Want to know more about the Chūbu Region of Japan? Click here!
https://make-nostalgic-experience-gifu-aichi.jp/