Japan and Tsunami: The Great Waves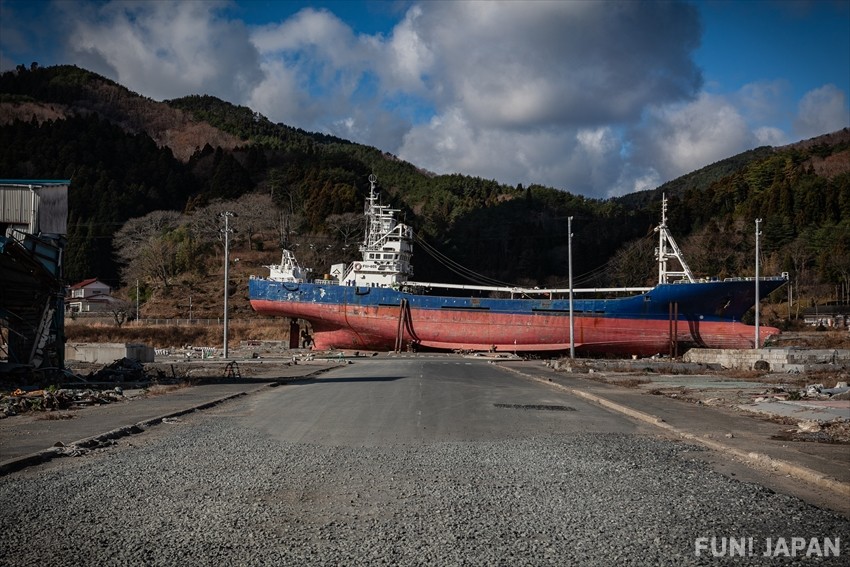 A Japanese word now used across the world, 'tsunami' has both a casual and a very significant meaning. Often employed as an adjective in everyday conversation, it is also a word associated with tragedy, especially with the 2011 disaster still fresh in the minds of many in Japan.

The Importance of the Word Tsunami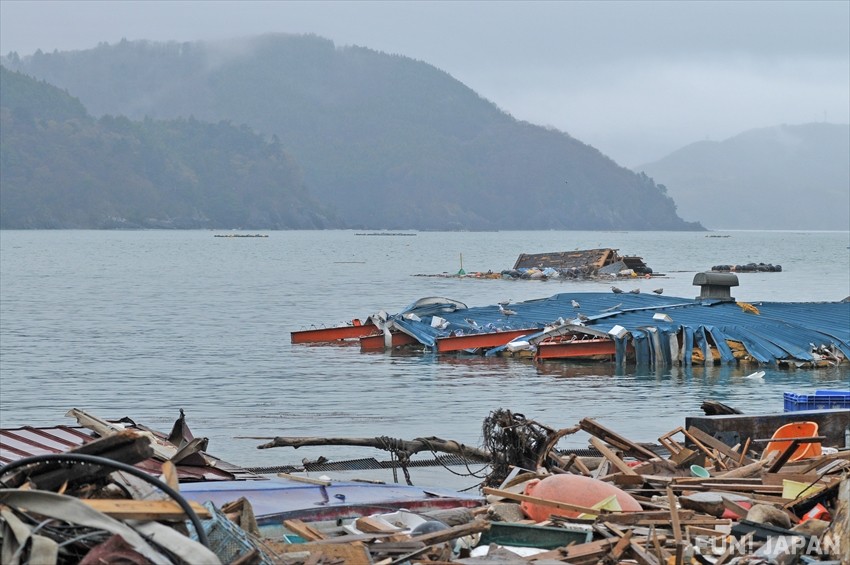 Meaning 'harbour' (tsu) and 'wave' (nami), it suggests a wave that enters a place it shouldn't and reflects its impact on human structures as well as human life. While tsunamis are not limited to Japan, it does have almost one-third of all recorded instances, including the most deadly in recent history.
The first recorded use of the word in English is found in a National Geographic report from 1896, referring in English to an 'earthquake wave', reflecting the connection between quakes and tsunami and introducing the Japanese word. Easy to pronounce, describing a phenomenon with no other succinct word, it is no surprise that the word tsunami became commonly used around the world.
What Causes Tsunami?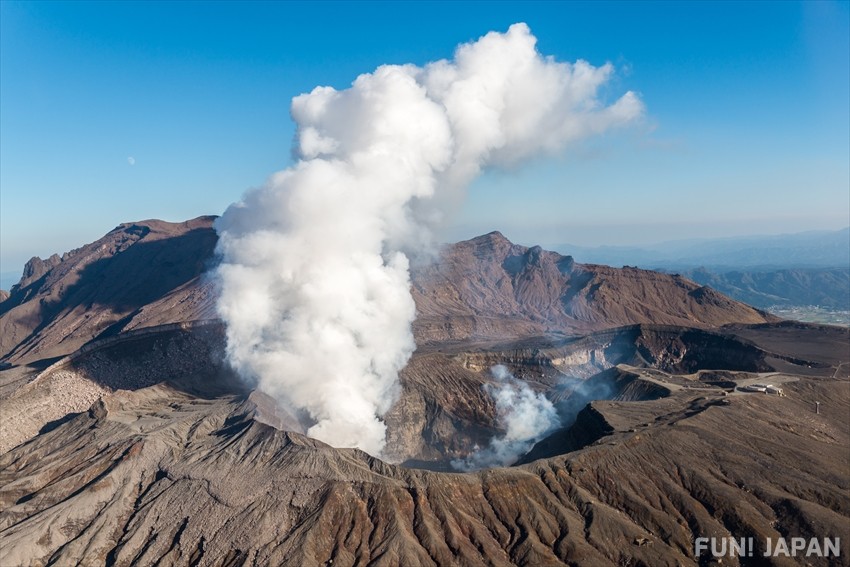 Tsunami are caused by violent movements of the seafloor, with around 70% caused by earthquakes, the majority of which are caused by volcanic activity.
Japan lies on the meeting points of multiple oceanic and continental plates, meaning shifts and subsequent quakes are frequent. These can cause tsunami, but they can also be caused by meteor strikes, landslides, the collapse of seamounts or lava entering the sea. A tsunami is, in effect, caused by anything that displaces large amounts of water - most often earthquakes or volcanic activity, both of which are frequent in Japan.
The speed of a tsunami, once formed, is determined by the depth of the water and the strength of the displacement. Swelling beneath the surface, it can often go unnoticed by vessels above - only becoming visible when it reaches the shorelines. Many reports have highlighted the phenomenon of the sea receding prior to a tsunami, with waters either forming a wave or a large swell of water when they arrive.
A regular tsunami will reach heights of approximately 30m when approaching the shore and is caused by plate movement, but a megatsunami can be hundred of meters tall as they are caused by material entering the water and displacing it, such as landslides or meteors.
Japan's History of Tsunami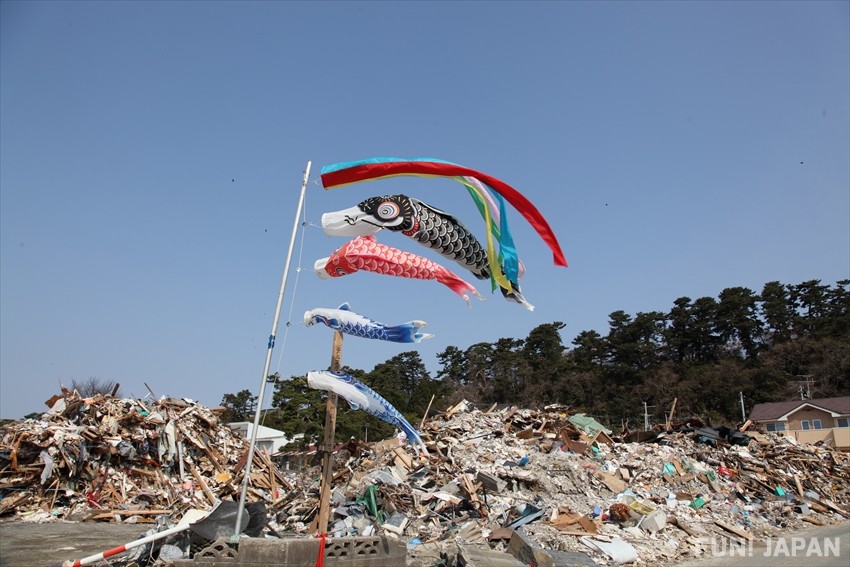 With tsunami records going back to the year 684 in Japan, they have long been measured and studied in this island nation. Dependent on the sea due to its many fishing communities and with a strong spiritual importance placed on nature in the Shinto religion, the ties to the sea in Japanese culture and folklore are strong. While quakes and fires were a strong focus of disaster reports in cities, on the coast, tsunami that were a bigger focus.
In 1771, the Great Yaeyama Tsunami was triggered by the Yaeyama Great Earthquake and killed approximately 11,000 people. Ishigaki Island, once part of the Ryukyu Kingdom and now part of Okinawa, was severely damaged along with Miyakojima. As well as the initial impact, a famine followed and lasted for 80 years due to the damage caused.
In 1782, the volcanic activity of Mt Unzen triggered a major earthquake, which in turn triggered a megatsunami as a landslide entered the nearby bay. 15,000 people were killed as the wave moved within the Ariake Bay, striking Higo Province before bouncing back to Shimabara.
In 1896, the major Sanriku Earthquake hit on the coast of Iwate prefecture, triggering two tsunami which would kill over 22,000 people combined. The waves reached heights of over 30m which remained the highest in history until the disaster of 2011.
In 1993, the Okushiri earthquake on the coast of Hokkaido triggered a major tsunami that killed many in both Hokkaido and Russia. Approximately 230 people were killed, with the majority on the small island of Okushiri.
In 2011, the Great Tohoku Earthquake triggered a devastating tsunami that claimed the lives of over 20,000 people, with many remaining missing until this day. The wave tore towards the shore at over 500 mph and reached as far as 6km inland. Countless buildings were damaged or destroyed and significant damage was done to the Fukushima Nuclear Plant, leading to mass evacuation zones, some of which remain in place today.
The Japanese Tsunami Warning System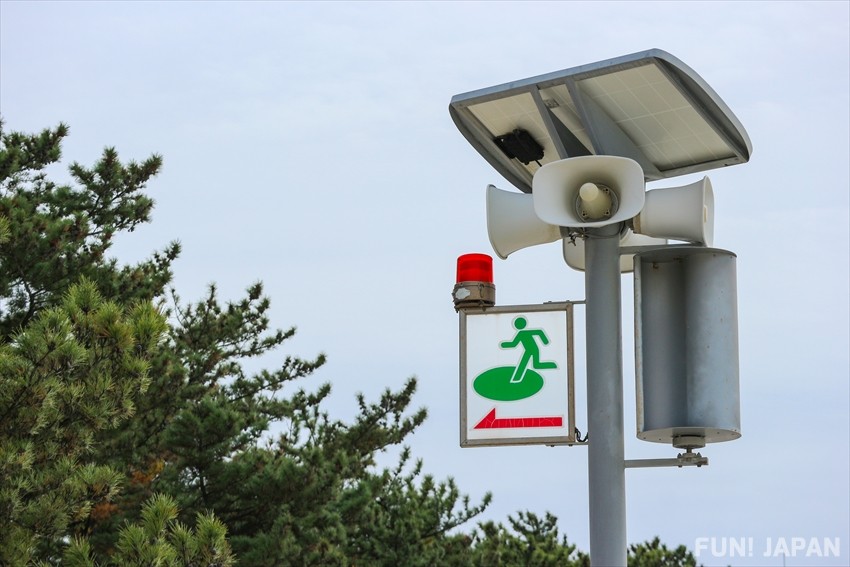 The Japanese Tsunami Warning System is used in the minutes following an earthquake to advise residents on whether action is needed. The system has three main levels: Tsunami Advisory, Tsunami Warning and Major Tsunami Warning.
While warning systems are in place using sirens, loudspeakers, national broadcasters and emergency services, it is advised that those in coastal areas evacuate to higher ground when an earthquake hits, as a preventative measure. They may also be higher than predicted and people should always evacuate to as higher ground as possible. There are also a number of apps available to inform of warnings, with many pre-installed on Japanese Smartphones in case of emergency.
Tsunami Advisory: A height of approximately 1m. Small vessels may capsize, strong currents could draw in swimmers and fishing facilities will be washed away. People should leave the water immediately and head to higher ground
Tsunami Warning: A height of approximately 3m. Tsunami waves will cause damage to low-lying areas, anyone exposed will be washed away in currents. People should evacuate to higher ground or tsunami evacuation buildings. Multiple tsunami may hit, so people should remain in these places until advised otherwise.
Major Tsunami Warning: A height of approximately 5m to beyond 10m. Wooden structures to be destroyed or washed away entirely, anyone exposed will be washed away in currents. People should evacuate to higher ground or tsunami evacuation buildings. Multiple tsunami may hit, so people should remain in these places until advised otherwise.
How to Check for Tsunami Risks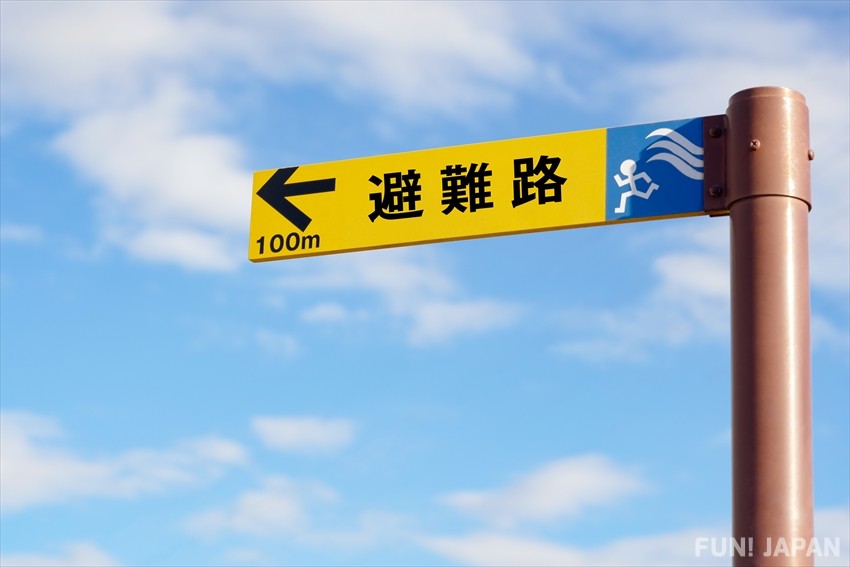 When in any coastal area visitors are likely to see tsunami warning signs and evacuation guides. These are often placed in popular coastal spots as well as in residential areas and will warn of the risks in that specific area. There will also be many signs directing to evacuation points, be they higher ground or buildings. Be sure to check your closest evacuation points in advance - this information is readily available in hotels and guesthouses as well as on local government websites. Tourist information offices also provide information in multiple languages and can be an excellent place to check safety information. 
[Survey] Traveling to Japan