Escape to Aomori's Unique Secluded Hot Springs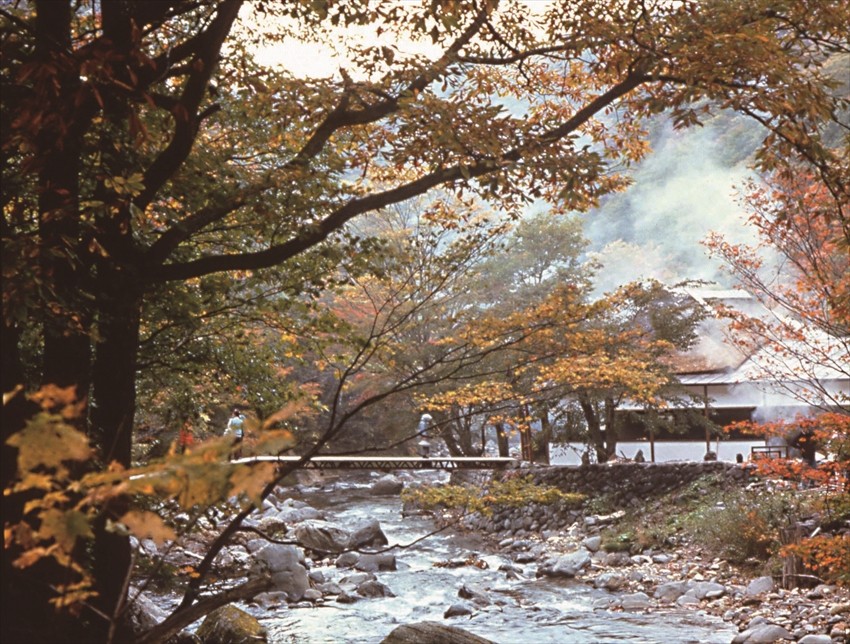 If you're craving for a true escape into nature, then look no further than Aomori's secluded onsen. Perched beside rivers, surrounded by forests and some without electricity, these unusual hot springs are the ideal getaway for nature-lovers. For some easier-to-access onsen and resort towns, try our guide to Aomori's popular onsen.

Koganezaki Furofushi Onsen: Ocean Onsen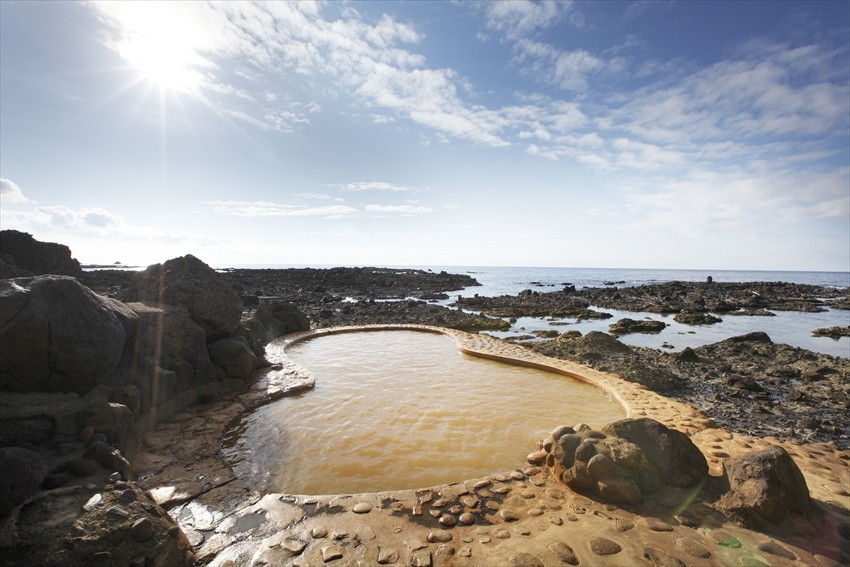 Offering the chance to soak while looking out over the Sea of Japan, Furofushi Onsen in Kogane is an incredible escape. There are also indoor baths with views out over the water as well as a sauna, but the real star of the show is the outdoor bath. Perched above the rocky beach, it allows bathers to be at one with the sea, enjoying the fresh sea air and the sound of lapping waves. Hotel guests can enjoy a sunset soak which is a truly remarkable experience. The hotel's name, Furofushi is a pun on the word for immortality, and after a good soak in these waters, you are certain to feel rejuvenated to a younger self.
The water contains sodium, calcium and magnesium and is a cloudy brown colour which creates a natural feel. The onsen is good for nerve and back pain, rheumatism and skin diseases.
Spot Information
Name: Koganezaki Furofushi Onsen (黄金崎不老ふ死温泉)
Address: Shimokiyotaki 15-1, Henashi, Fukaura, Nishitsugaru District, Aomori
Location: The hot spring hotel is located on the west coast of Aomori, near JR Henashi Station.
Hours: 8am - 4pm day access to outside bath, 8am - 9pm main building indoor bath and 10:30am - 2pm for New Building indoor bath.
Entry: 600 yen for adult day access and 300 yen for children. Plans available for overnight stays.
Lamp No Yado Aoni Onsen: Off-the-Grid Onsen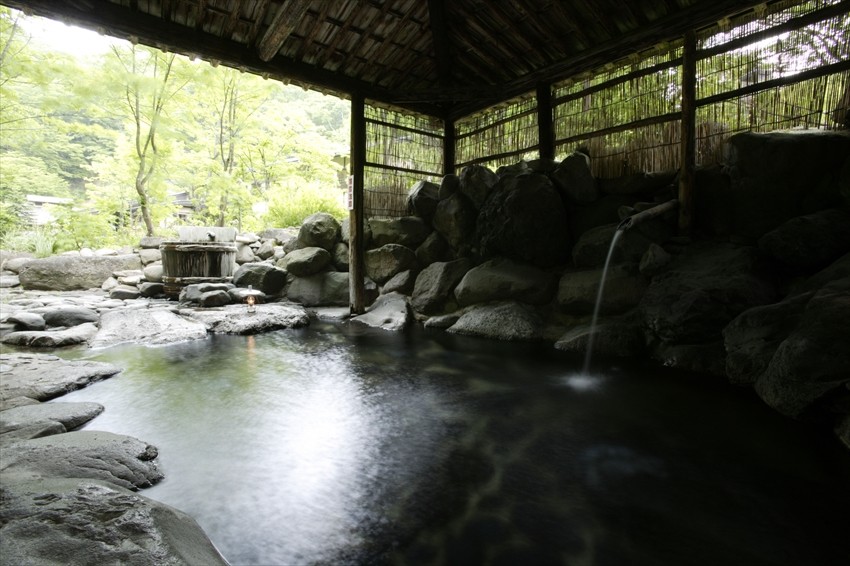 Also known as Lamp no Yado (Lamp Inn), Aoni Onsen is unique in that the entire facility has no electricity. Perched beside the Aoni River between Kuroishi and the Towada-Hachimantai National Park, it is in a stunning secluded location. The onsen uses kerosene lanterns throughout, and without internet or phone signal it has become the off-the-grid escape the newer generation is looking for. While the area was once connected to the electricity grid, the source was unreliable and the owners decided to disconnect, preferring the simpler ways. Surrounded by forests and the sounds of the flowing river, it is truly a beautiful retreat. While overnight stays are ideal for a true escape, day plans with food are available from 1,500 yen or you can opt for bath entry only.
There are four different hot springs including a mixed open air bath, although there is a women-only bathing time slot. The water is a simple hot spring meaning it is odourless and colourless and is beneficial for muscle and joint pain, cold sensitivity, convalescent recovery and it is said to help couples who feel distant!
Spot Information
Name: Lamp no Yado Aoni Onsen (ランプの宿 青荷温泉)
Address: 1-7 Aonisawa Takinoue, Okiura, Kuroishi-shi, Aomori
Location: The onsen is located by the Aoni river, it is best accessed by bus from Kuroishi Station, alighting at Nijino Mizuumi Park Bus stop, with a shuttle bus or snowmobile available for pick up (but must be booked in advance).
Hours: 10am - 5pm for day bathing, 3pm check in and 10am check out for hotel stays.
Entry: 540 yen for hot spring access, plans available including food and overnight stays - please note that prices are based on the Japanese Website information.
Yunokawa Onsen: Autumn Relaxation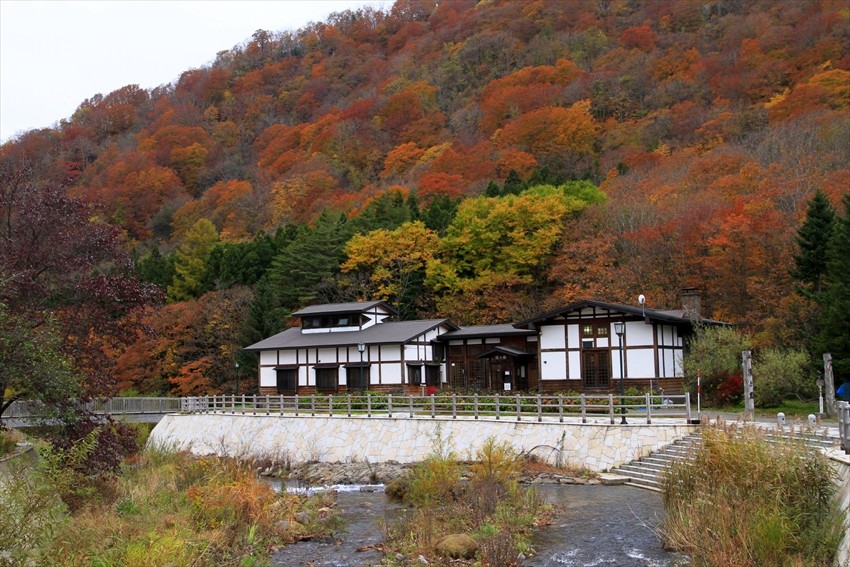 A small hot spring area with three resorts, the Yunokawa area is transformed into a shower of oranges and red come the cooler months. Located at the heart of the Shimokita Peninsula, the area is deep in snow for the winter months but just before, it erupts in fall colours. Visitors can enjoy overnight stays or simply relax for an afternoon in the area, with beautiful outdoor baths to enjoy the autumn colours from. There is one facility offering day-guest access for 380 yen called Jojoen. It has Aomori cypress infused baths overlooking the river and the surrounding forests.
The water is of the alkaline simple hot spring variety with a temperature of 54.4 degrees Celsius and is great for neuralgia and visceral diseases.
Spot Information
Name: Yunokawa Onsen (湯野川温泉郷)
Address: Yunokawa-15 Kawauchi, Mutsu, Aomori
Location: The small village is located along the Yuno RIver in the Shimokita Peninsula, around an hour's drive from JR Ominato Station.
Access: It is possible to take a bus bound for Wakinosawa from JR Ominato Station in Mutsu, alighting at Kawauchi. From there, you can catch the Kawauchi Kotsu Bus to Yunokawa, alighting at the final stop; the journey takes around 1.5 hours.
Entry: The day-spa allows guests to use the facilities for 380 yen per person.
Oku-Yagen Onsen: Riverside Springs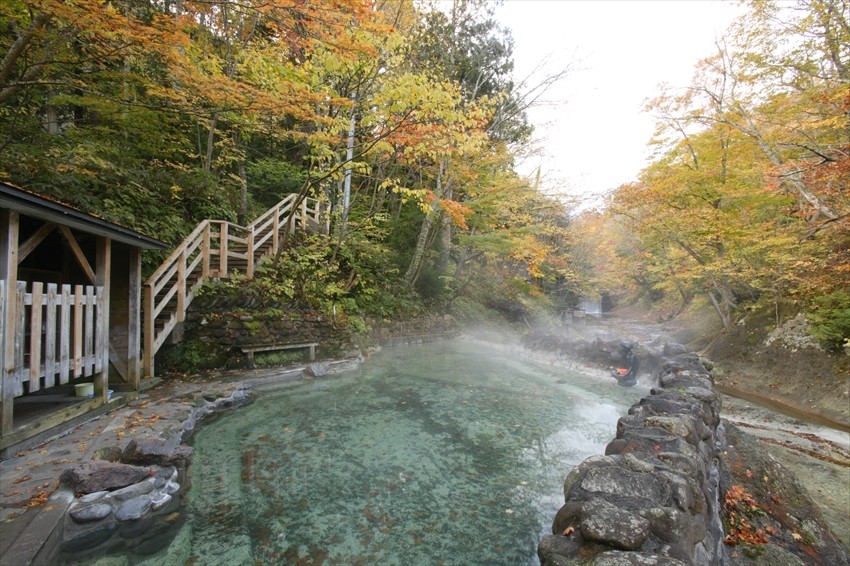 In the wilds of the Shimokita-peninsula of Aomori, the Oku-Yagen Onsen is as distant as you can hope to be. Settled beside the Ohata River, there is a 4.4km walking trail connecting Yagen with Oku-Yagen. Visitors can start their journey at Yagen with a soak in the open air baths before walking up to the Oku-Yagen baths, which are also outdoors. You can choose from the free Kappa-no-yu baths or the charged (and gender-separated) Fufu-kappa-no-yu option. Legend has it that centuries ago, a priest named Jikaku Daishi was injured in a fall and carried to the hot spring by a friendly Kappa (water spirit). The water healed him and he named the spring after the helpful creature.
The waters are of the simple hot spring variety, are around 46 degrees Celsius and are good for arthritis, skin disease, rheumatism, gynecological and gastrointestinal diseases.
Spot Information
Name: Oku-Yagen Onsen (奥薬研温泉かっぱの湯)
Address: Akatakiyama Kokuyurin Ohata, Mutsu, Aomori
Location: The hot springs are located on the Shimokita Peninsula, along the Ohata River.
Access: They are best accessed by car as there is only a limited Shimokita Kotsu bus service from May to October.
Hotel Jogakura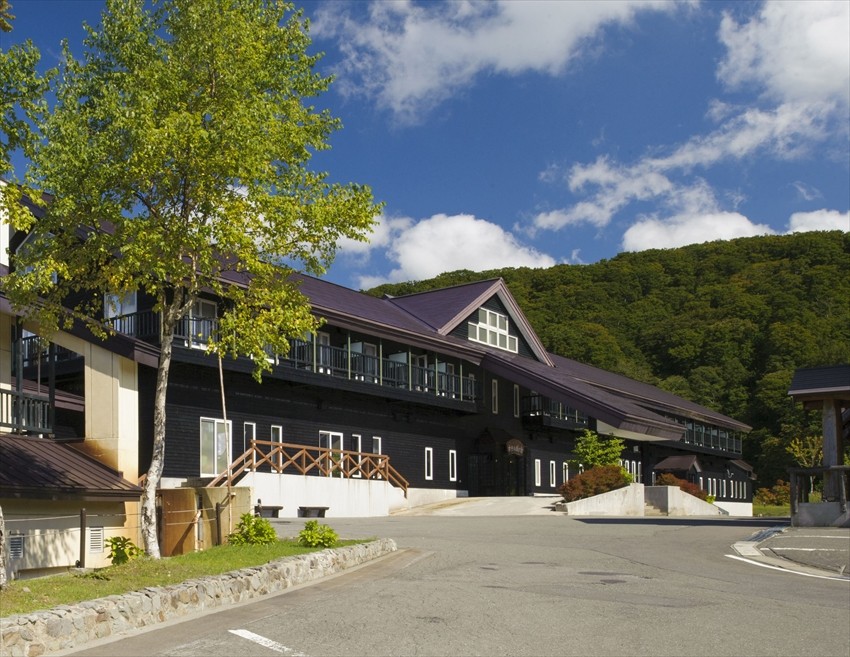 The only year-round hot spring in the Hakkoda region, Jogakura is a mountain escape that's especially beautiful in winter. The surrounding landscape and stunning night sky make for a unique bathing experience. The baths are close to Oirase Gorge and Lake Towada, with locally grown produce served and shuttles to local sightseeing spots like the Hakkoda ropeway. While these sights are nearby, the feeling of escape is maintained by the vast surrounding views of nature at its most stunning.
The spring water contains calcium, sodium and chloride and is hypotonic with weak alkali presence, making it perfect for poor circulation, recovery from exhaustion and those suffering from nerve and joint pain.
Spot Information
Name: Hotel Jogakura (ホテル城ヶ倉)
Address: Minamiarakawa, Arakawa, Aomori city, Aomori
Location: The hotel is located on the north-eastern side of the Towada-Hachimantai National Park, at the base of the Hakkoda mountain range.
Access: There is a free shuttle bus available from the east exit of JR Aomori Station at 3.30pm each day (needs a reservation) or you can take a Mizuumi-go Bus from JR Aomori or JR Shin-Aomori Stations and alight at Jogakura Onsen Bus Stop.
Hours: The onsen is available to day guests from 11.30am - 4pm
Entry: A day pass for the onsen is 1000 yen per adult, 500 yen for students and 300 yen for preschoolers.
[Survey] Traveling to Japan
Recommend