Relax in Aomori's Amazing Onsen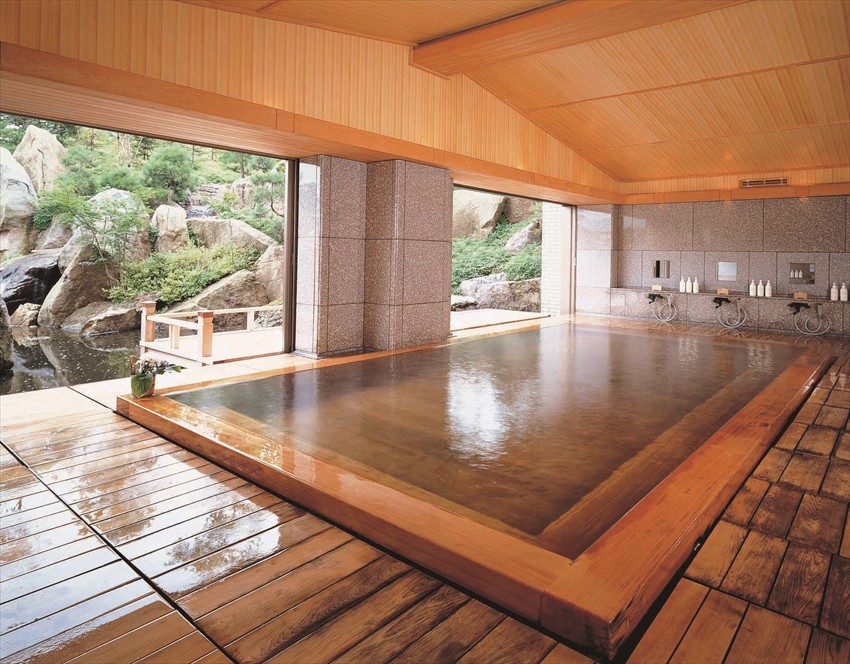 Aomori prefecture is one of the leading prefectures with highest number of onsen in Japan, so not visiting one during your stay would be a missed opportunity to try the one of the region's top experiences. If you're looking for more secluded hot springs, be sure to read our full article on Aomori's nature-escape onsen.

Characteristics of Aomori's Onsen
Aomori's onsen are enhanced by their incredible surroundings and the crisp, cool air. The many small towns dotted throughout the prefecture have a delightfully remote feeling, even when they are easy to access, providing a break from the busy everyday world. Whether you're looking out onto the ocean, deep in a forest or in a thousand-person cypress bath, the sheer variety of Amori's onsen are what keep visitors coming back year after year. The waters range from sulphuric to alkaline and ease a myriad of discomforts, with a simple soak lifting the weight of the world from your shoulders.
Asamushi Onsen Town: A Beach-Side Onsen Resort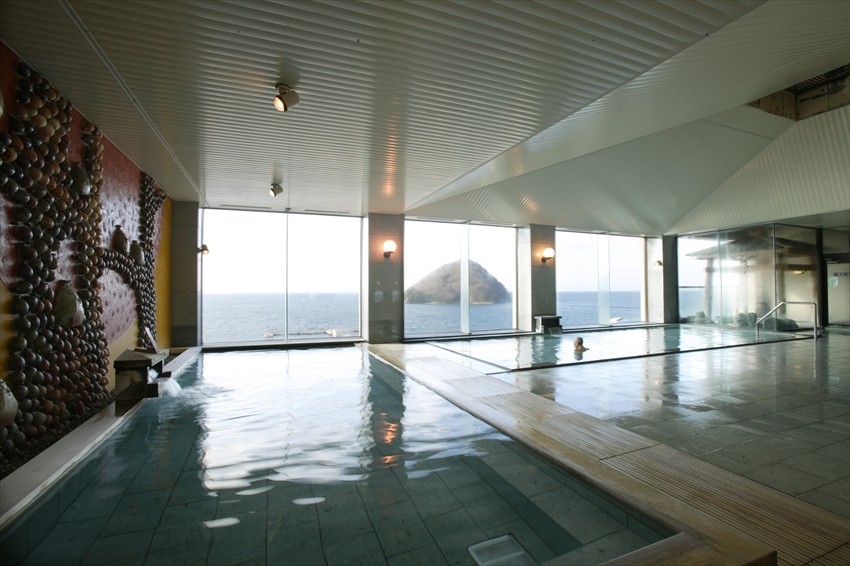 Asamushi Onsen is a small hot spring resort often likened to the popular Atami resort close to Tokyo. Beside the sea, it has two areas - a traditional hot spring town to the east and a beach resort to the west. Guests can enjoy the traditional hot spring activities of boiling eggs in natural water, enjoying local food and soaking in foot baths. On the beach side, they can enjoy luxury resorts and panoramic ocean views like the ones available at Yusa Asamushi. The hot spring water of Asamushi is known for its clear, odourless and smooth to the touch, with leaking properties for those suffering from neuralgia, rheumatism and everyday aches and pains.
As well as hot spring bathing, visitors can also enjoy forest bathing, which actually doesn't involve any water at all. Instead, visitors head to Asamushi Onsen Forest Park and immerse themselves in the forest. As one of the top 100 forest bathing destinations in Japan, it is an excellent opportunity to try an alternative type of bath.
Spot Information
Name: Asamushi Onsen (浅虫温泉観光案内所)
Address: 70 Hotarudani, Asamushi, Aomori
Location: Asamushi is located on the north coast of Honshu, beside Mutsu Bay.
Sukayu Onsen: A Thousand Bathers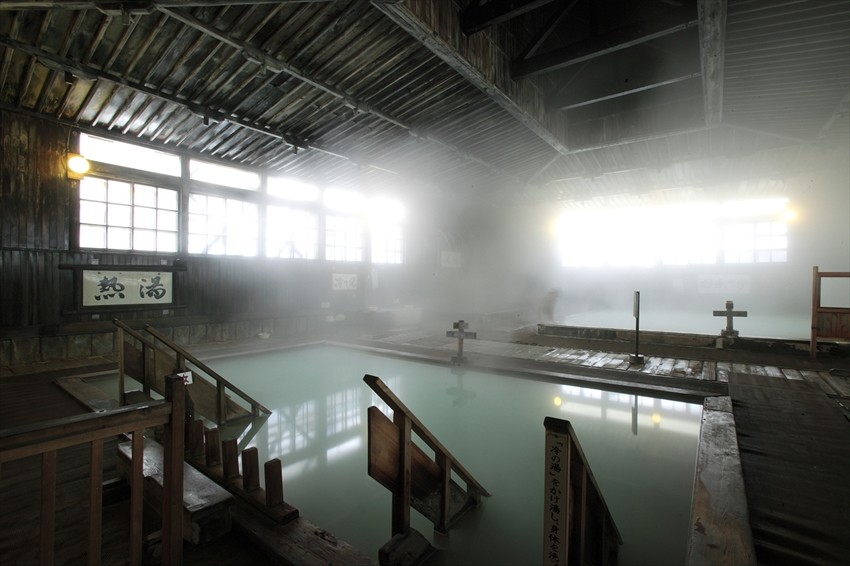 A rare example of a sennin-buro, meaning 'bath of a thousand bathers', Sukayu is a large communal bath measuring 248 sq. meters. The hot spring has been in use for over 300 years and was one of the first People's Recreation Hot Springs in 1954. While the most well-known bath is the mixed one, there are actually two smaller separate male and female only baths available as well. In addition to this, the large bath is women-only from 8am - 9am. The waters have acidic sulphate properties and are good for rheumatoid pain, nerve pain, intestinal disease and asthma, among other ailments. The hot spring is part of a traditional ryokan (Japanese inn) and offers day-guest access for 1000 yen per person, from 7am to 6pm.
Spot Information
Name: Sukayu Onsen Ryokan (酸ヶ湯温泉旅館)
Address: Sukayu Onsen 50, Arakawa Minamiarakawayama National Forest Sukayuzawa, Aomori City, Aomori
Location: The hotel is located
Hours: The large bath is available from 7am to 6pm while the smaller baths are available from 9am to 5pm, with reception closing 30 minutes before.
Entry: A guest pass for the hot spring costs 1,000 yen for adults and 500 yen for children.
Komaki Onsen Hotel: A Snow-Covered Hot Spring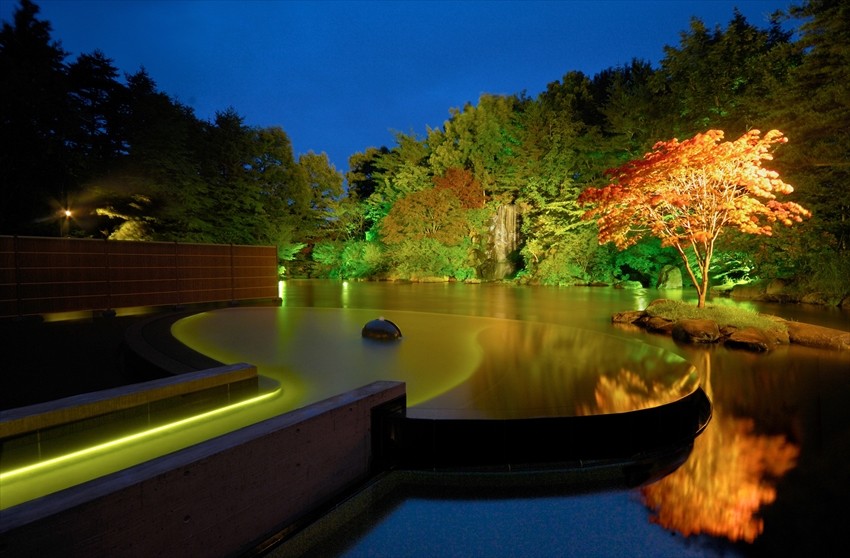 A stand-alone resort hotel close to Misawa airport in the eastern-side of Aomori, the Komaki Onsen Hotel is a holiday in itself. One of the high-class Hoshino resorts, the hotel has incredible open-air baths with views of the unique floats lending an air of the famous regional festival. While the Aomori Nebuta Festival takes place each year in August, the hotel has a year-round display to enjoy. The beautiful indoor hot springs are hiba-scented (a native Aomori wood) and the outdoor bath is surrounded by a calming pond. Views are stunning as Autumn fills the surrounding trees with deem oranges and in winter you'll find yourself bathing in a winter wonderland. A panoramic footbath offers views across the 180 acre property. The baths are only open to hotel guests for the time being and the traditional Moto-yu bathhouse is closed. The waters are alkaline and good for nerve, muscle and joint pain as well as poor circulation.
Spot Information
Name: Hoshino Resort Resort Aomoriya Moto-yu
Address: 56 Furumagiyama, Misawa, Aomori
Location: The resort is a very short walk from Misawa train station and is also relatively close to Misawa Airport.
Nuruyu Onsen in Kuroishi: An Autumn Escape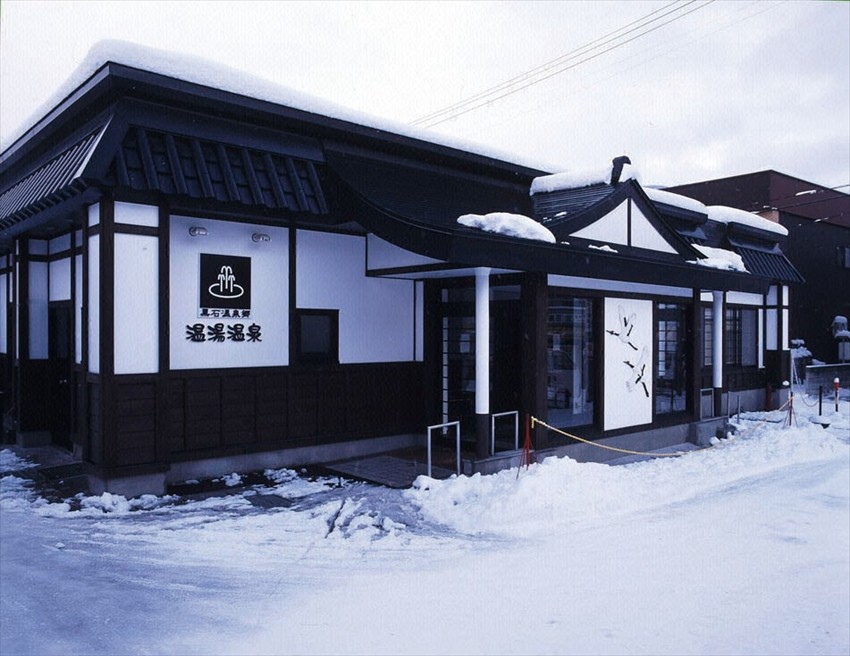 With over 400 years of bathing history, Nuruyu is the oldest hot spring in the Kuroishi resort town. Located close to the popular Nakano Momijiyama Mountain sightseeing spot, it is no surprise that it's a fantastic autumn visitor spot. The area is known for the local craft of Kokeshi Dolls, with one welcoming visitors at the entrance to the hot spring. Neighbouring onsen include Araya, Iwaki and Tsugaru Onoe, but Nuruyu is in a more remote area of the city, on the bank of the Aseishi river. There is also a public bath in the small town as well as a Kokeshi museum and a Tsugaru Traditional Craft Center. The waters are slightly green-tinted, pumped up at 41.7℃ and are a low-chloride type, with benefits for motor system disorders, rheumatism, nerve paralysis, dyspepsia, fatigue and more.
Spot Information
Name: Tsuru no Meito Nuruyu Onsen (鶴の名湯 温湯温泉)
Address: 7 9 Tsuruizumi, Nuruyu, Kuroishi, Aomori
Location: The hot spring is located in Nuruyu, a small town to the south-east of Kuroishi city, close to Nakano Momijiyama Mountain and accessible by bus from JR Kuroishi Station.
Hours: 5am - 10pm
Entry: 250 yen for adults, 100 yen for students and free for children three or under
Owani Onsen: 800 Years of History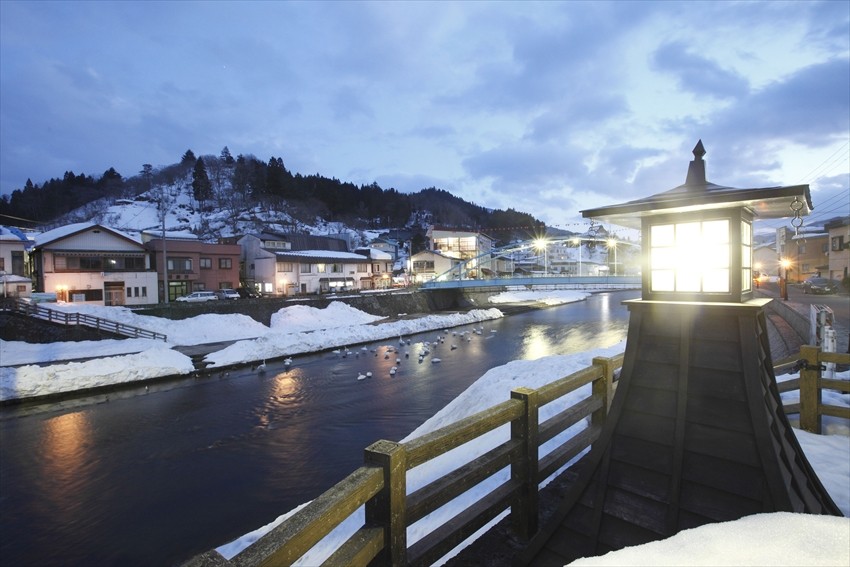 A popular onsen town with plenty of baths to choose from, Owani is a short ride out of Hirosaki. The Hira river runs through the town and there are guesthouses and ryokan dotted throughout the quiet streets, all with their own onsen. For day visitors, some will allow entry, but there are also public bath houses, including the impressive Owani Town Public Bathhouse Oyu Kaikan. For those with weary feet you can dip your toes into any of the town's three foot baths. There is an ancient tale that a local feudal lord suffered an eye disease and was told to wash it with water from these springs and was cured when he did so - while we can't recommend getting onsen water in your eye, there are plenty of good benefits to bathing. The water here is from a soleplate spring and is beneficial for those with chronic joint rheumatism, neuralgia, hemorrhoids and back pain.
Spot Information
Name: Owani Onsen (大鰐温泉)
Address: Maeda Owani, Minamitsugaru District, Aomori
Location: The town is to the south-east of Hirosaki City and has its own JR Station connected by the Ou Main Line. 
[Survey] Traveling to Japan
Recommend