Visiting Miyazaki in February? Check out this Amazing Pro Baseball Camp!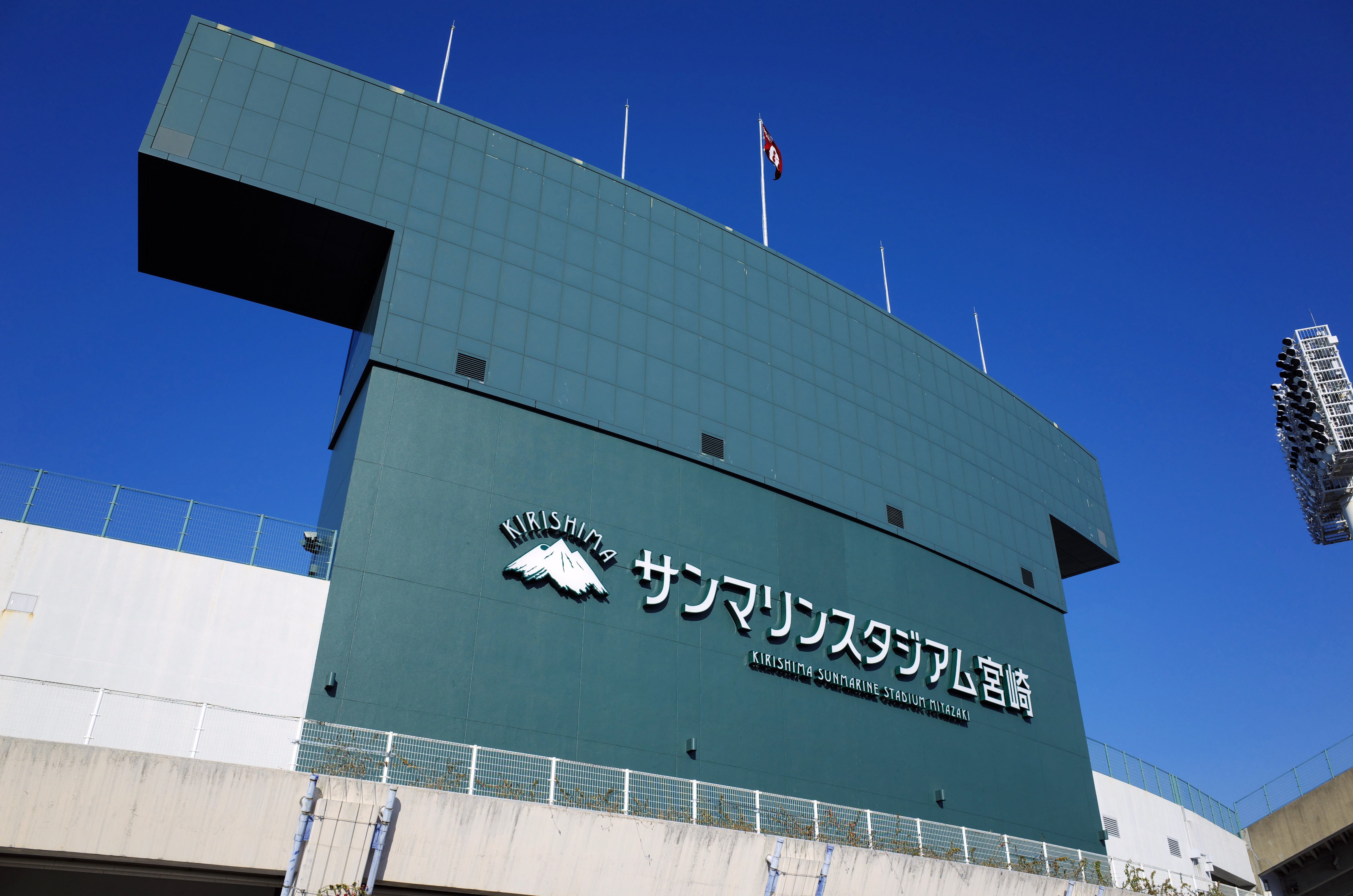 Miyazaki Prefecture is a location that has been chosen by professional baseball groups for their Spring training camp for a long time. These training camps are to prepare for the preseason games that begin in March, helping to ready the players within the perfect climate, using home equipment and support systems. If you're thinking of visiting Miyazaki Prefecture during February, then checking out one of these Spring training camps could be a great experience!

The Spring Training Camp Mecca for Professional Japanese Baseball Players in Miyazaki
Most of Japan's professional baseball training camps are concentrated around Okinawa and Miyazaki Prefecture. When choosing a camp during the cold winter months, the weather and climate are large factors, meaning Miyazaki with its clearer weather during winter gets chosen most often.

During March when the preseason games take place, Miyazaki's weather and climate are usually the perfect conditions for the players to get into the correct mindset and physical condition for the matches, with many baseball groups agreeing that Miyazaki is the most likely choice during this period. Another reason is that Miyazaki is filled with sports institutions and sport-related services that can help in the player's preparation.

If we take a look at the "Miyazaki Sightseeing Information Site" (http://www.kanko-miyazaki.jp/foreign.html) we can see that in Spring of 2021, the Yomiuri Giants, Hiroshima Toyo Carp, Tokyo Yakult Swallows, Fukuoka SoftBank Hawks, Saitama Seibu Lions, Orix Buffaloes, and Tohoku Rakuten Golden Eagles all held training camps within Miyazaki Prefecture.

Enjoying Miyazaki's Training Camp
The coolest thing about these training camps is that you can actually see the professional players training up close and personal! You can even feel just how fast the players are throwing the balls at the bullpen!

To see what the players are going to be practicing on which days you can check the official website! Make sure to check beforehand and visit on a day where you're able to see the type of training you're most interested in.

After the training session, a lot of the clubs hold a signing session where you're able to get your favorite players' signatures! However, please be aware that it is against the rules to ask for signatures or pictures forcibly, ensure to respect the personal space of all members of the team and staff within the establishment.

Check out Local Cuisine & Sightseeing During the Break
Another way to enjoy the trip is to check out some of Miyazaki's local foods and sightseeing spots around the training camp. For example, Miyazaki is famous for its chargrilled chicken, cold soup (hiyajiru), and chicken nanban (fried chicken with vinegar & tartar sauce). You're able to try these at the food court within the training court so make sure to check them out when you're taking a break.

During the break, you could also check out Aoshima and Udo Jingu, some popular sightseeing spots close to the stadium.

Recommended Food - Cold Soup
This soup consists of minced fish that have been heated in miso and then combined with things such as minced sesame and dashi before adding vegetables and other ingredients such as cucumber, tofu, and more, then being poured over boiled barley and rice and eaten cold.

Recommended Food - Chicken Nanban (Fried Chicken with Vinegar & Tartar Sauce)
This dish consists of fried chicken alongside a sweet and sour sauce tartar sauce with vinegar.

How did you find this article? If you're visiting Miyazaki Prefecture around February it's the perfect opportunity to check out these amazing training grounds. Not only can you see the professional players and how they train for their games, but also experience some local foods and popular sightseeing locations!

[Survey] Traveling to Japan
Recommend