Enjoy an Elegant Hot Spring and River Lined with Traditional Japanese Inns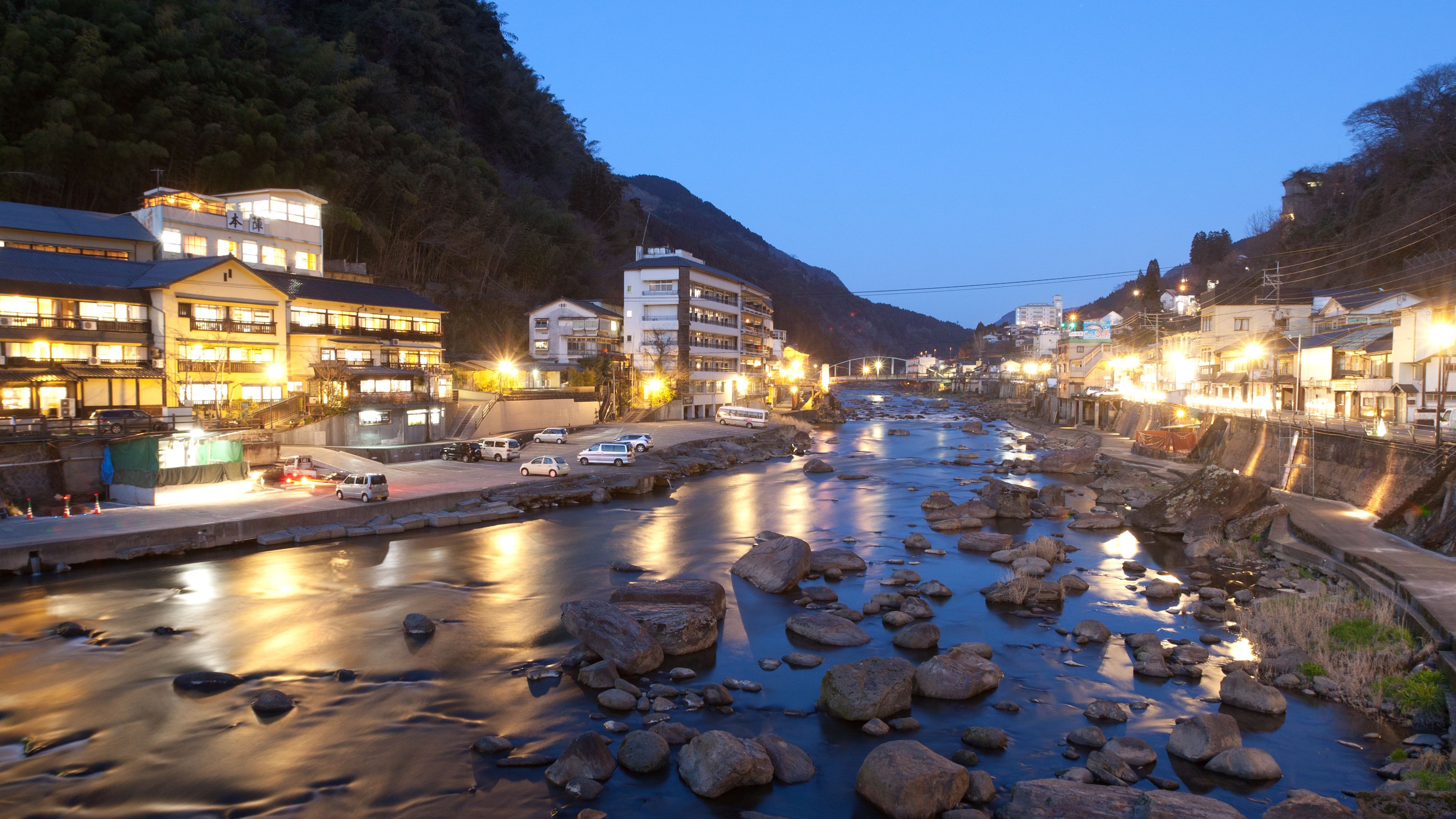 Amagase Onsen can be found in Hira City, Oita Prefecture, and has a great deal of history as well as an elegant atmosphere. Alongside the Kusu River you can find various open-air bathing facilities, foot spas, traditional Japanese inns, and much more to enjoy.

One of the 3 Major Bungo Hot Springs
Amagase Onsen, found in Hita City, Oita Prefecture, is one of the 3 major Bungo hot spring areas alongside Yufuin and Beppu. Its name was already recorded in the Bungo Fudoki from the year 720 to 740, meaning it holds a staggering 1,300 years of history.

The water within the spring ranges from sulphuric to simple hot spring water, giving a characteristic sleek and smooth feel.

The main characteristic of Amagase Onsen has to be the nearby Kusu River. Alongside the riverside, you'll find 10 different Japanese inns, open-air baths, and more facilities for you to explore and enjoy during your trip.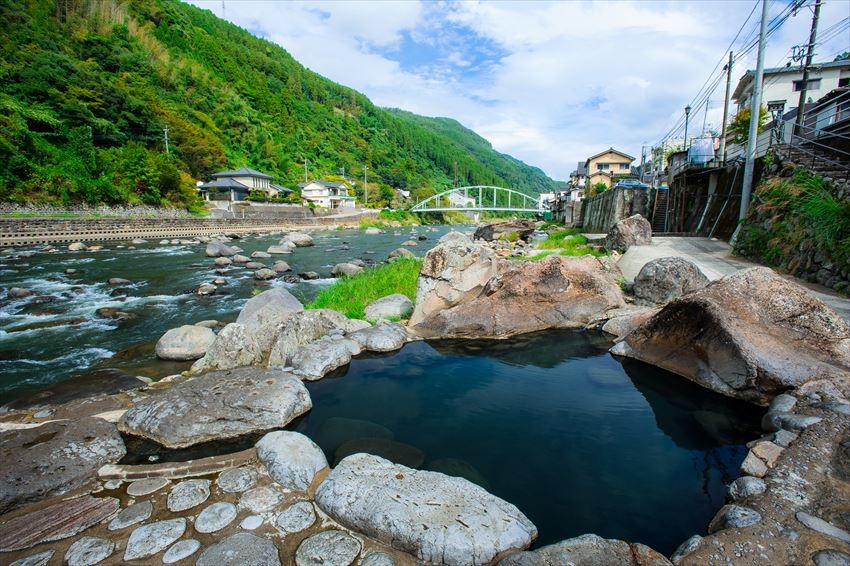 Let's Try out Some Open Air Bathing & Walk-in Facilities
Within Amagase Onsen, you'll find 5 different locations along the Kusu riverside, including open-air bathing facilities. It only costs 100 JPY to enter, and you can enjoy a relaxing bath while listening to the flow of the nearby river. However, it is mixed bathing which can be quite a hurdle for some people. You're able to enter in a bathing suit or using a towel, so maybe try that if you're visiting from overseas and are a little reluctant to try.

Ekimae Onsen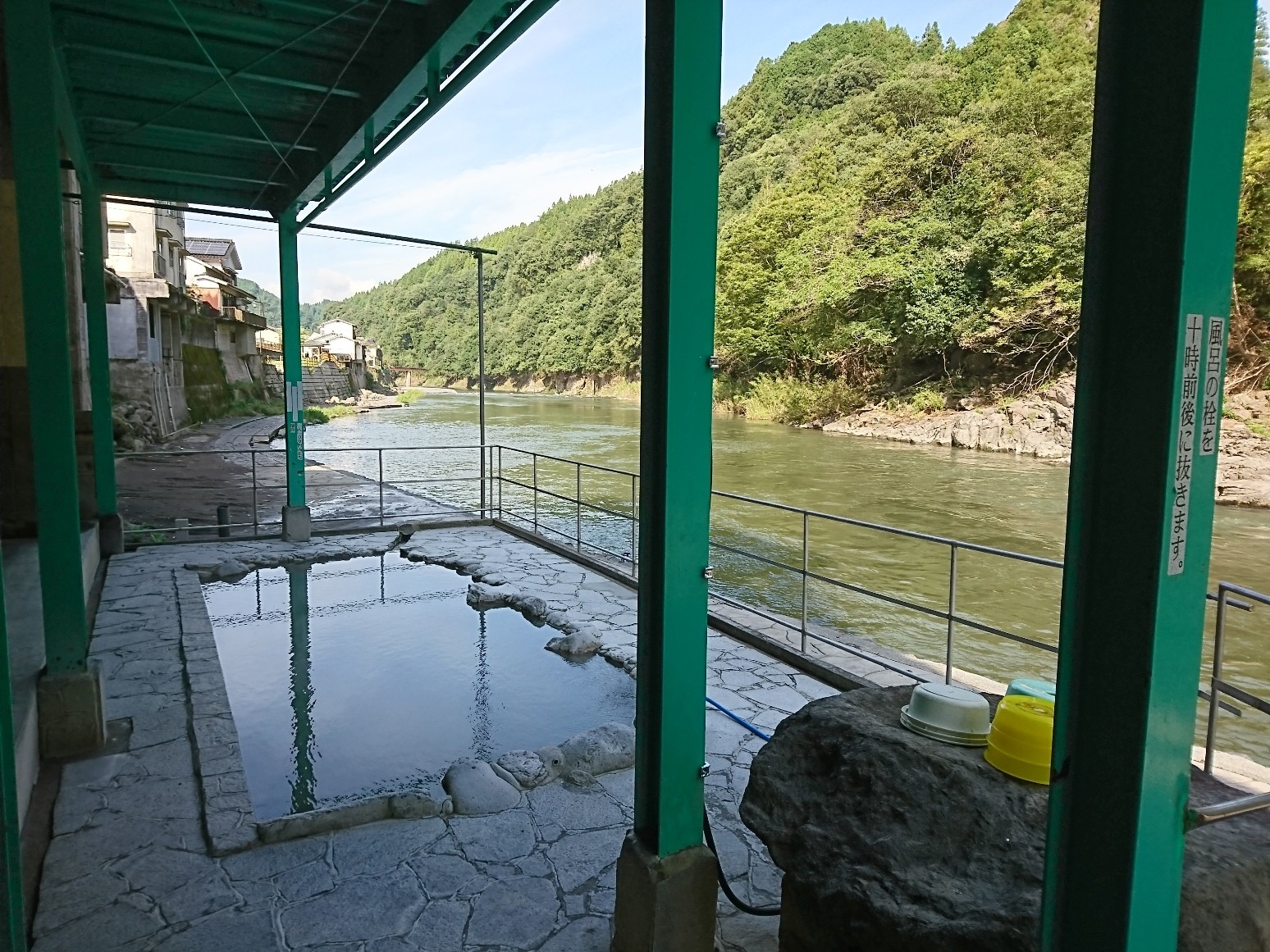 Yakushiyu
6:00〜24:00 - Possible to enter with bathing suit / towel.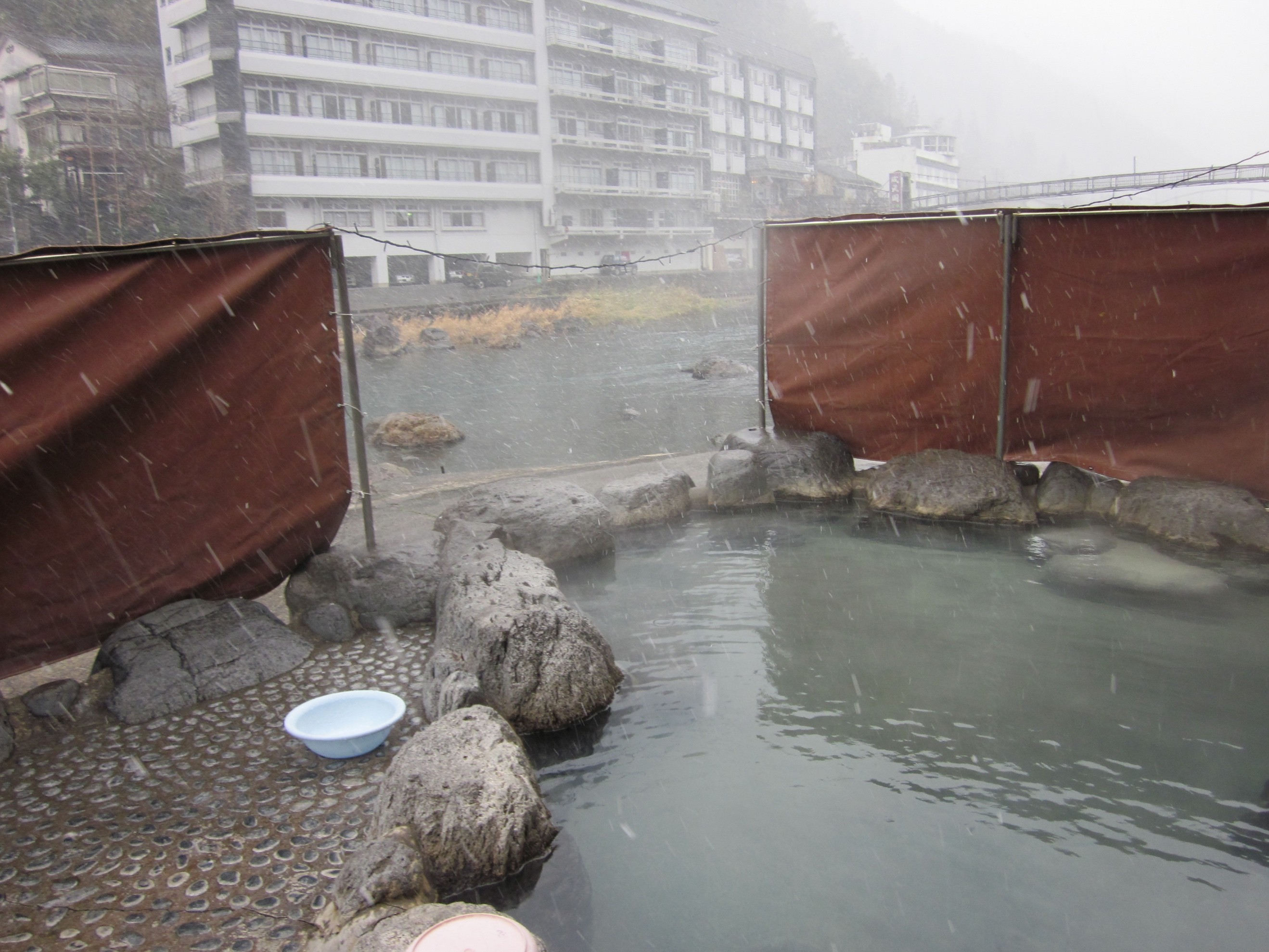 Kanda-yu *Currently undergoing reservations as of February 2021
9:00〜22:00 - Possible to enter with bathing suit/towel.
Amagaseonsen Masujiro Hot Spring*Currently undergoing reservations as of February 2021
Tsurumainoyu
There are also 15 locations where you're able to simply drop in and take a bath. If you're planning to try out a few of these bathing facilities, the Amanoge Onsen Passport (1,200 JPY) is a great and price-effective purchase. One of the fun parts of staying in this area is being able to experience a new bathing location every night of your stay!
*As of February 2021, 7 locations within the 14 are currently closed due to complications with a large amount of rain from July of 2020.
Check out Some Beautiful Waterfalls During your Journey
Close to Amagase Onsen you'll find 2 well-known waterfalls, Jion Falls and Sakura Falls.
Jion Falls is famous thanks to its legend about a large serpent or dragon and can be reached in a short 5-minute walk from the next station after Amagase Station, Sugikawachi Station. On JR Kyushu's sightseeing train "Yufuin no Mori", the train will slow down to ensure passengers are able to get a good look at the waterfall.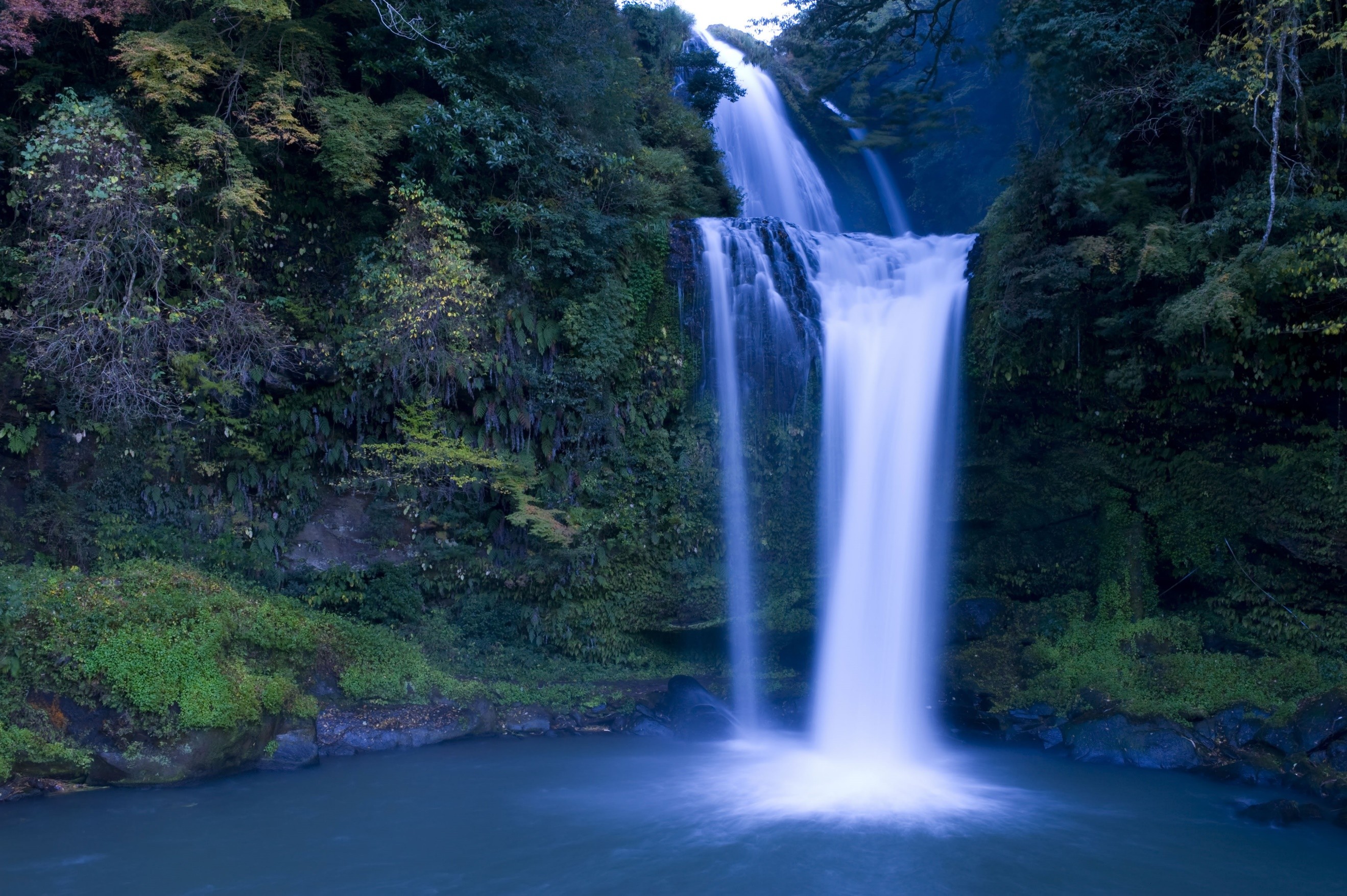 Sakura Falls can be found just 10 minutes away from JR Amagase Station. It's the perfect distance for a leisurely stroll.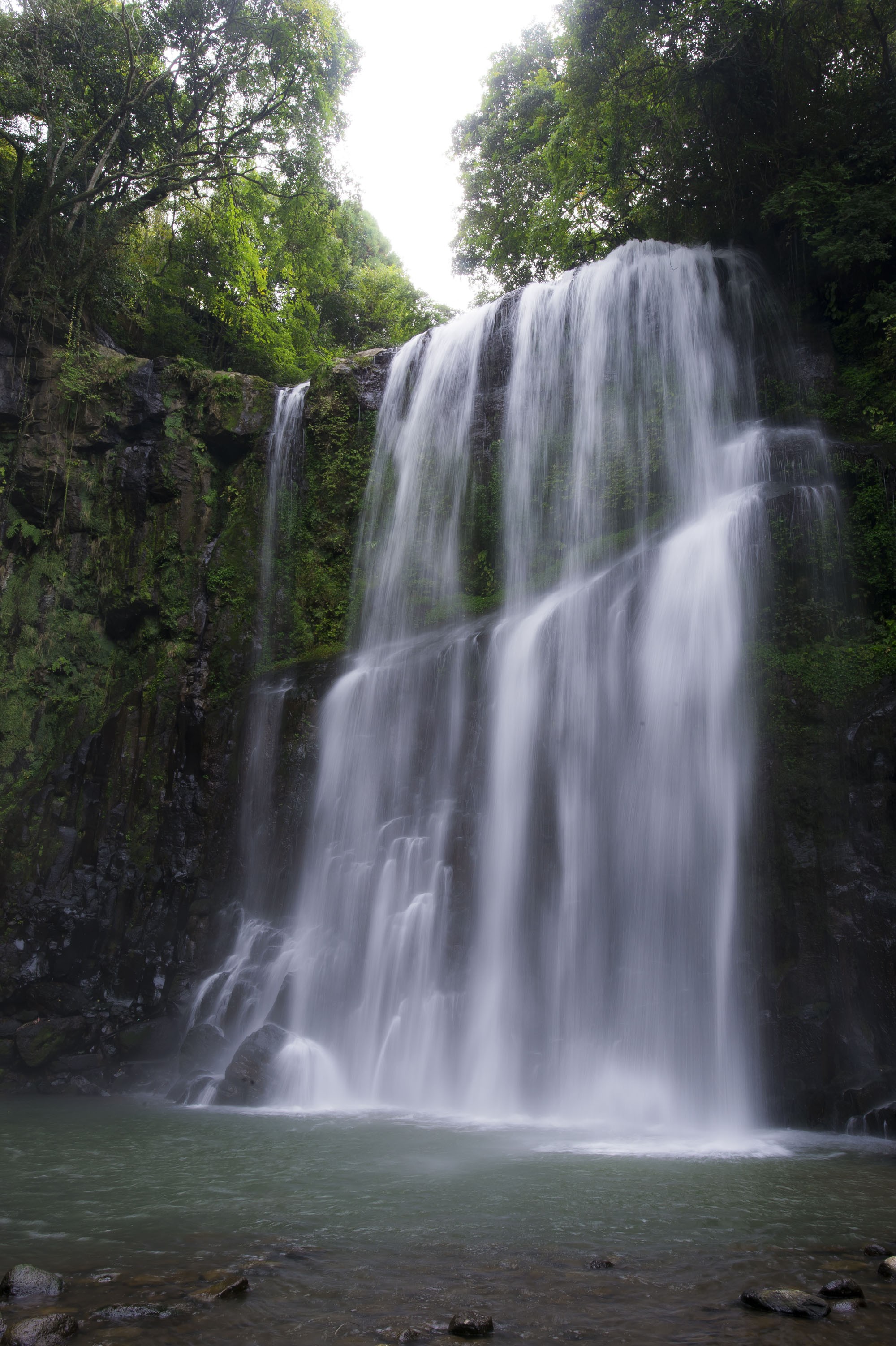 How to Get to Amagase Onsen
Directly next to the JR Kyudai Line's Amagase Station. You can also use JR Kyushu's express trains "Yufu" and "Yufuin no Mori".
If you're coming by car, take the National Highway 210. You can then reach Amagase in around 20 minutes from the Oita Expressway Amagase-Takatsuka IC.
Did you enjoy reading this article? We hope you learned something new and found a new location you want to visit! It's great being able to check out the various different locations and facilities lining the Kusu river. If you get a chance, we'd highly recommend visiting at least once.

[Survey] Traveling to Japan
Recommend