Nagayu Onsen - Enjoy Carbonated Springs & Beautiful Architecture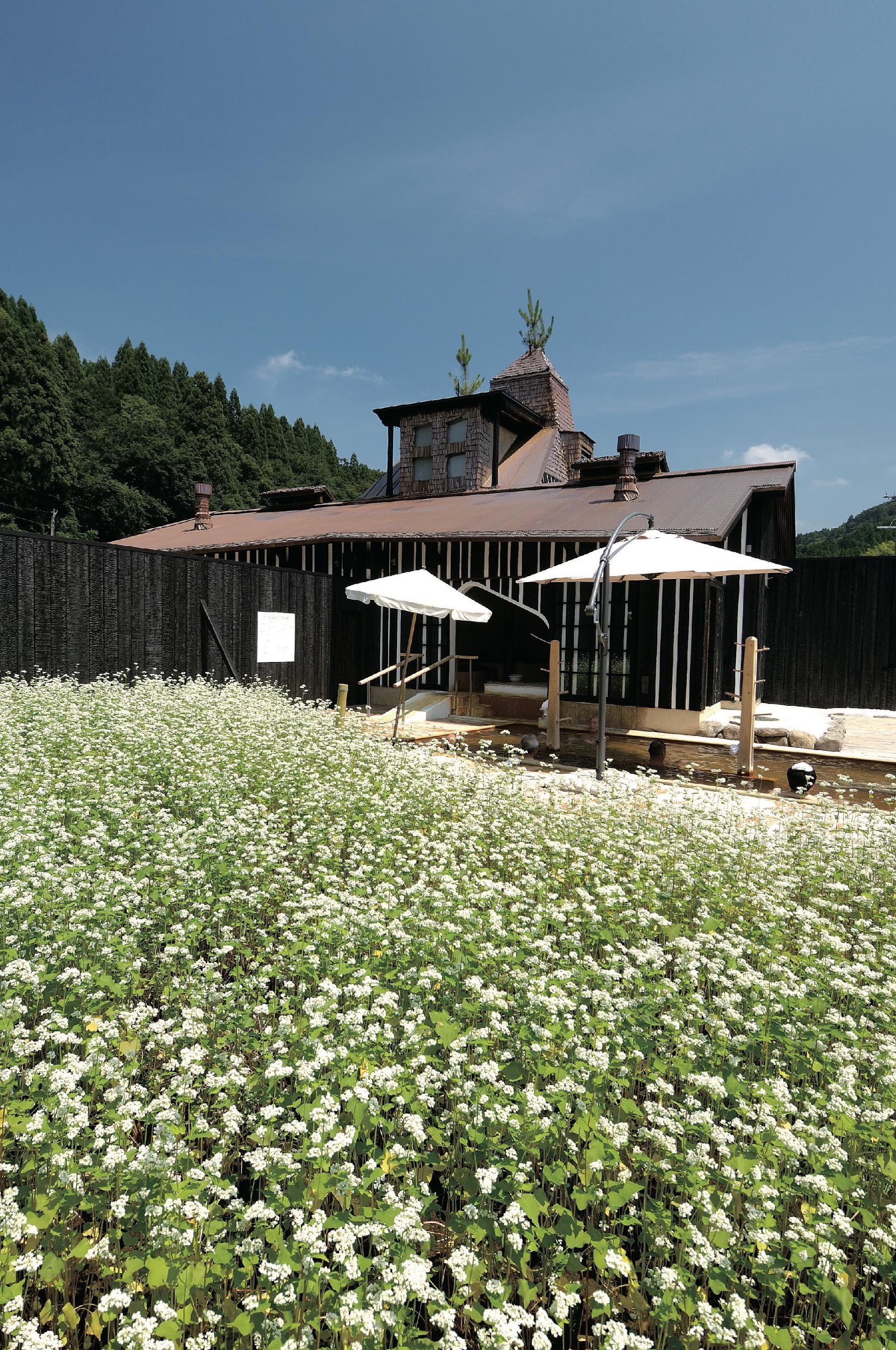 Nagayu Onsen is located in the southwest region of Oita Prefecture and has a high concentration of CO2 forming what's known as carbonated springs. While the area has long been small, there are many characteristic facilities that have been designed and built by some of Japan's most famous architects. Let's take a look at some of them in this article.

Nagayu Onsen's Famous Carbonated Springs
Nagayu Onsen can be found in Taketa, Naorimachi, surrounded by Kujurenzan, the outer rim of Mt. Aso, and Mount Sobo. It is a historic hot springs area that was ruled and used by the Okahan from the Edo period.

What kind of Hot Spring is it?
The waters of the hot spring are high in CO2 gas creating hydrogen carbonate springs and carbon dioxide springs that are said to be good for nerve pain and heart conditions, furthermore being thought to have healing properties when drank for gastrointestinal disorders and constipation. It's due to this thought that there are a few places where you can drink the spring water around the area.

A Communal Bath with Stunning Architecture
While the area has been known thanks to its amazing hot spring inns and Nagayu Onsen, it's also known thanks to the 3 facilities which were created alongside some of Japan's most skilled architects. Checking them out before leaving is a must!

Nagayu Onsen Medical Treatment Cultural Centre - Gozenyu
Alongside a large bathing area on the 1st and 3rd floors, you'll also final stylized rental family bathing spaces (Open-air, Japanese 1, Japanese 2, Western). There's also a free break area, massage room, tea house, and more for relaxing after your bath. The design takes after the famous Okinawan Nago City Hall and is known as "Zou Sekkei Shudan".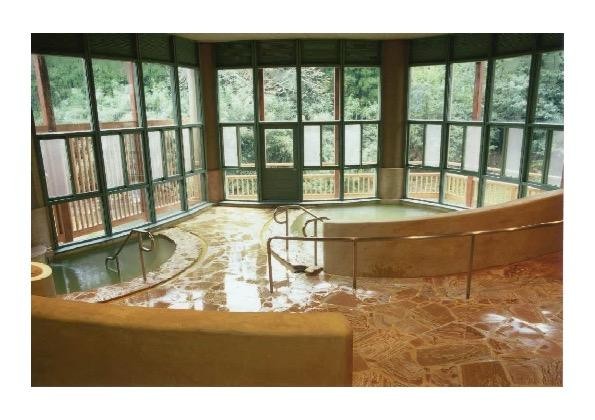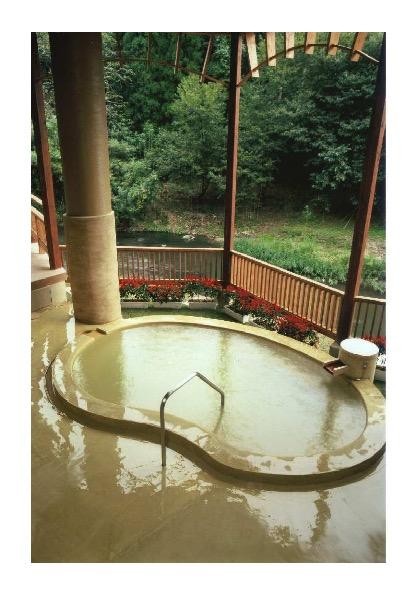 Address:878-0402 Oita, Taketa, Naoirimachi Nagayu 7962-1
Business Hours:6:00〜21:00
Closed: Every 3rd Wednesday
Fee:Adult JPY 500, Children JPY 200, 6 and below enter free, Rental Family Bathing Area 50-minutes JPY 2000(Usable for up to 4 persons)
Homepage : http://www.gozenyu.com/index.html
Lamune Onsen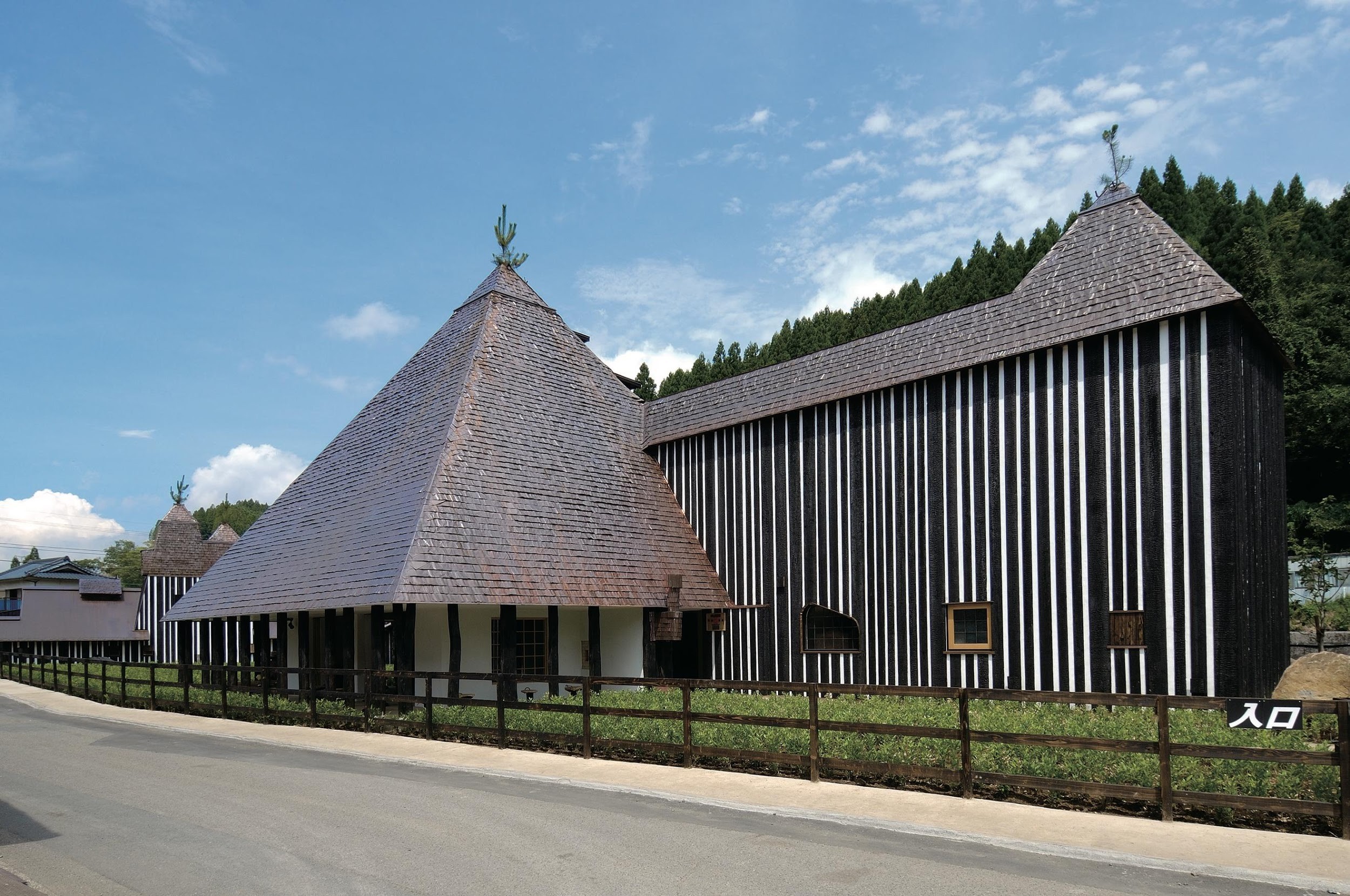 At Lamune Onsen you'll find carbonated spring water with around 1000 milligrams of CO2 per liter of spring water as well as hydrogen carbonate spring water that has around the same. The large bathing area has both an inside and outside zone, with the outside including both a sauna and shower room. There's also a family bathing area where you're able to enjoy the surrounding garden scenery. The architecture here was created by the well-known Fujimori Terunobu and is a harmonious design alongside the surrounding nature.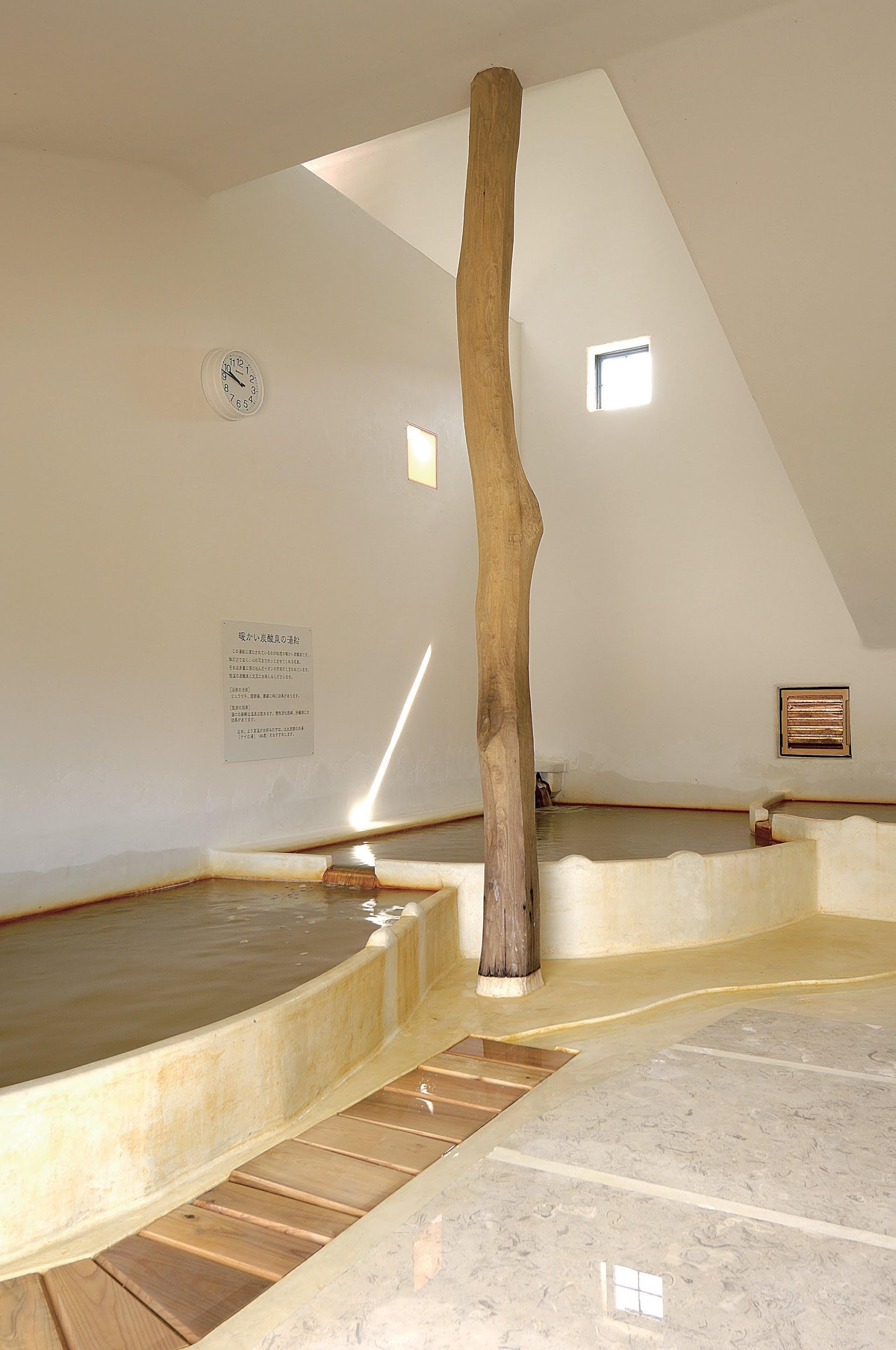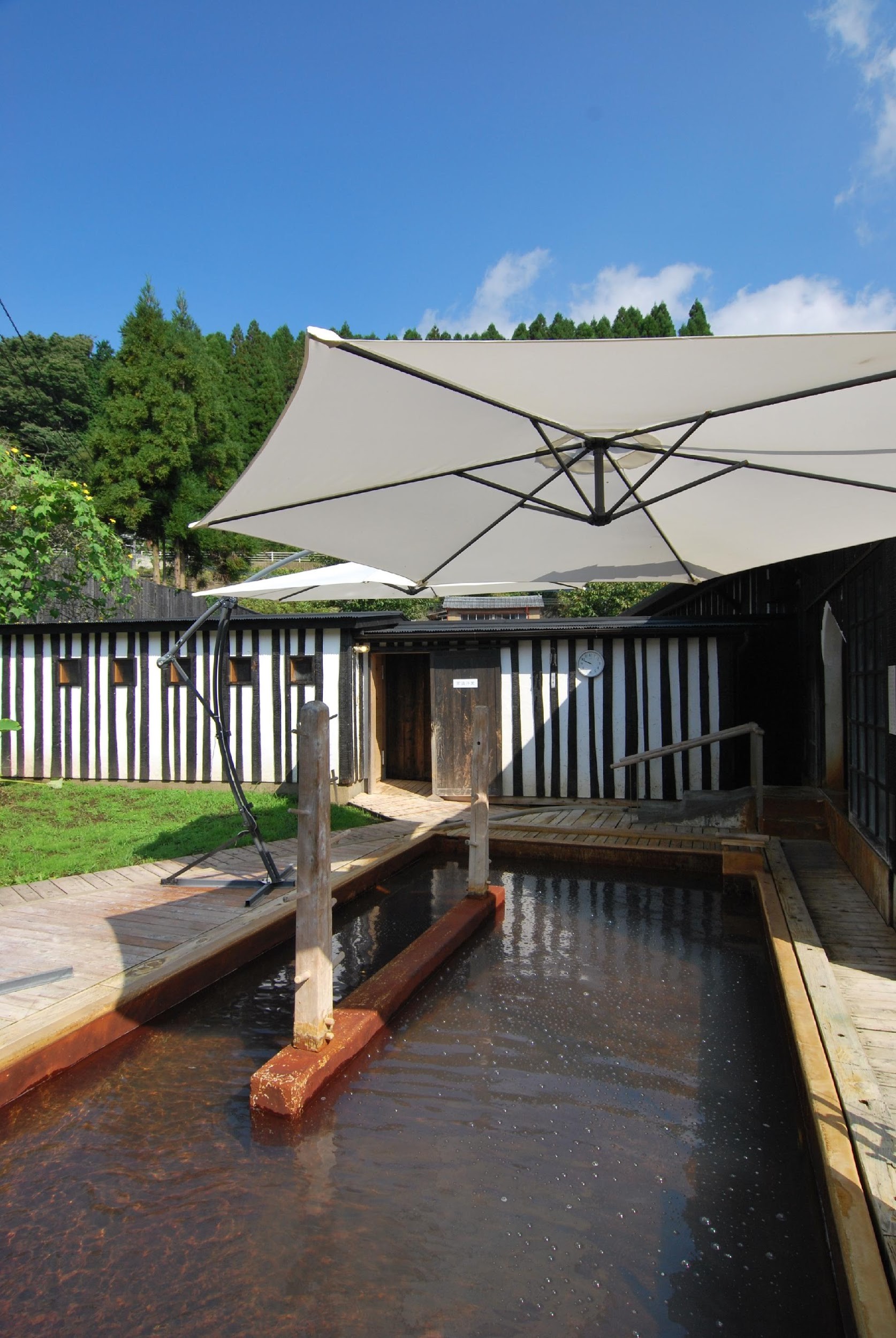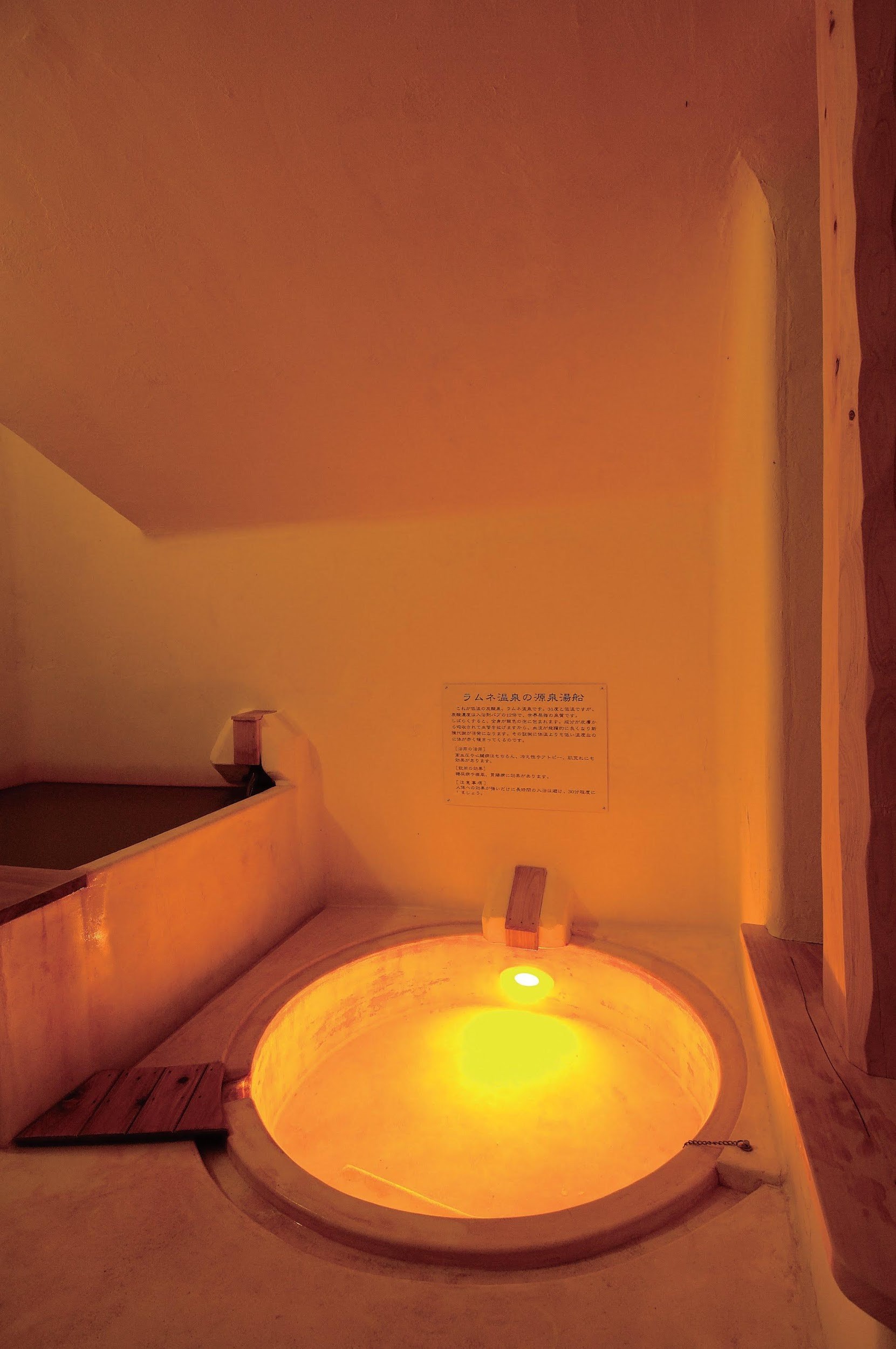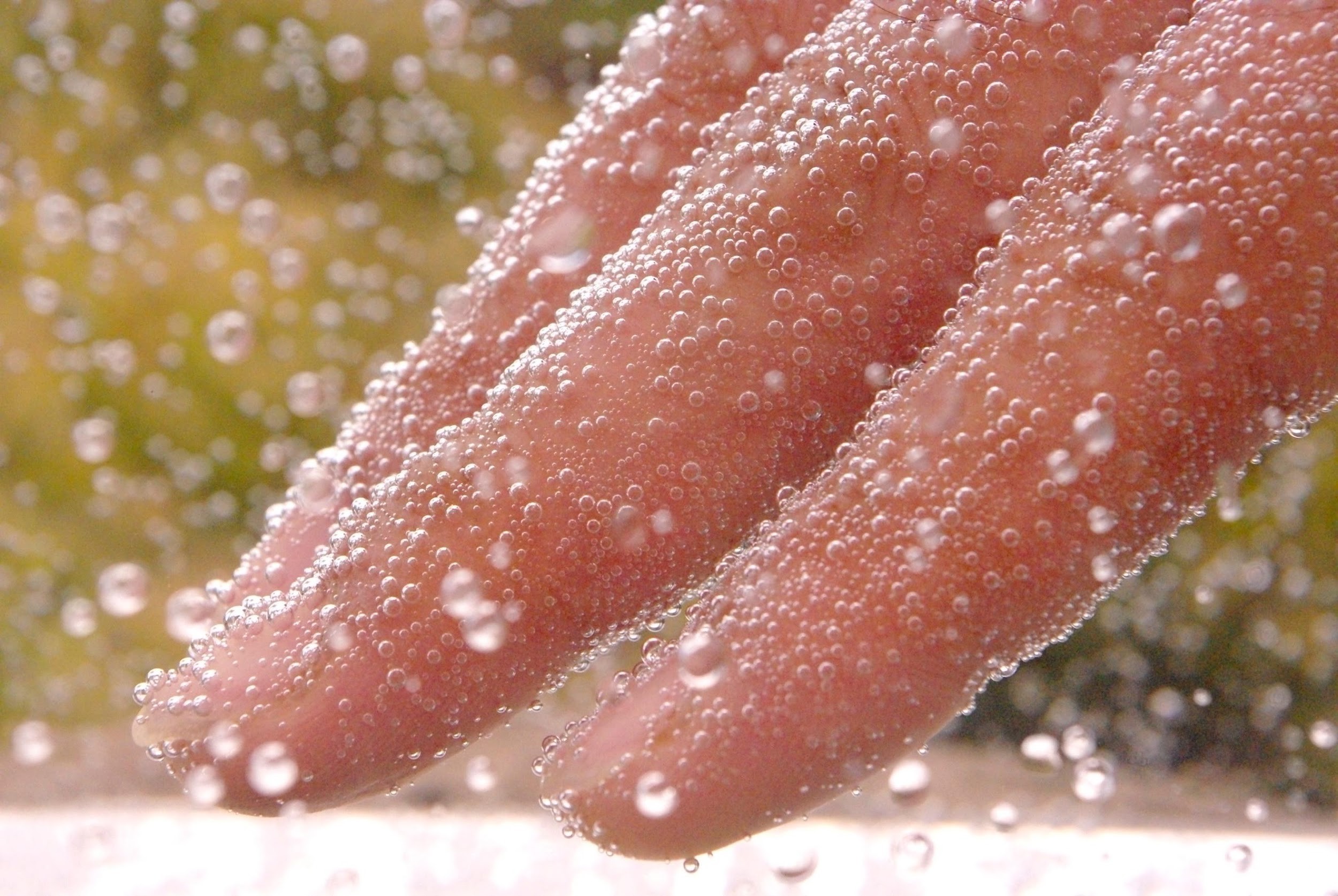 Address:878-0402 大分県竹田市直入町長湯 7676-2
Business Hours: 10:00〜22:00
Closed:1st Wednesday of Each Month (2nd during January and May)
Fee:Adult JPY 500, Child(3〜Elementary School)JPY 200, 3 and under enter free, Family Bathing 1 Hour JPY 2000
Homepage : http://www.lamune-onsen.co.jp/
KUR PARK NAGAYU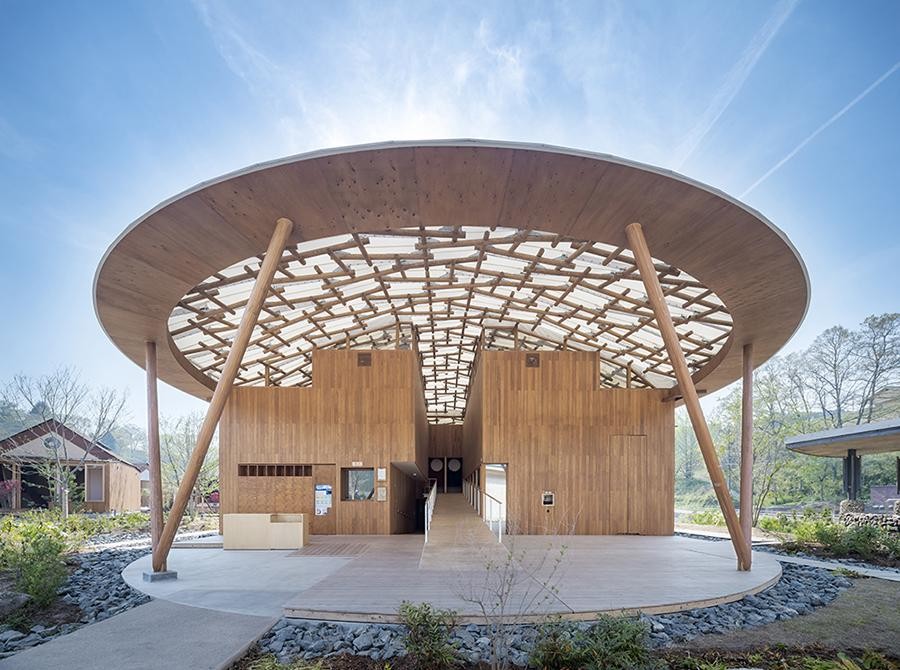 KUR PARK NAGAYU opened in April of 2019 within Taketa and uses the latest and greatest technology and techniques. It consists of a few buildings including the KUR HOUSE (Onsen), the KUR RESTUARANT, and the KUR HOTEL.

Within KUR HOUSE you'll find a 50-meter walking onsen, an area where you can lie down, an open-air bath, a jacuzzi, and much more that can be used while wearing a bathing suit. Once you've purchased your ticket from the entrance, simply use the slope to reach the 2nd floor and enter the changing rooms.

At the restaurant, you're able to find dishes that use local ingredients such as vegetables from local farmers that have been washed using the spring water which helps remove any cesium or agricultural chemicals such as pesticides from the ingredients. There are even hand-made desserts that are very popular such as (Chinese-style) almond jelly, pecan nuts, cookies, and more.

The hotel has a 15:00 check-in and 10:00 check-out time. You're able to choose various types of rooms including 2 singles, 8 twin-types (of which 8 are loft types), and even rent a cottage that has a wooden deck.
The architecture used here is by the world-famous Ban Shigeru.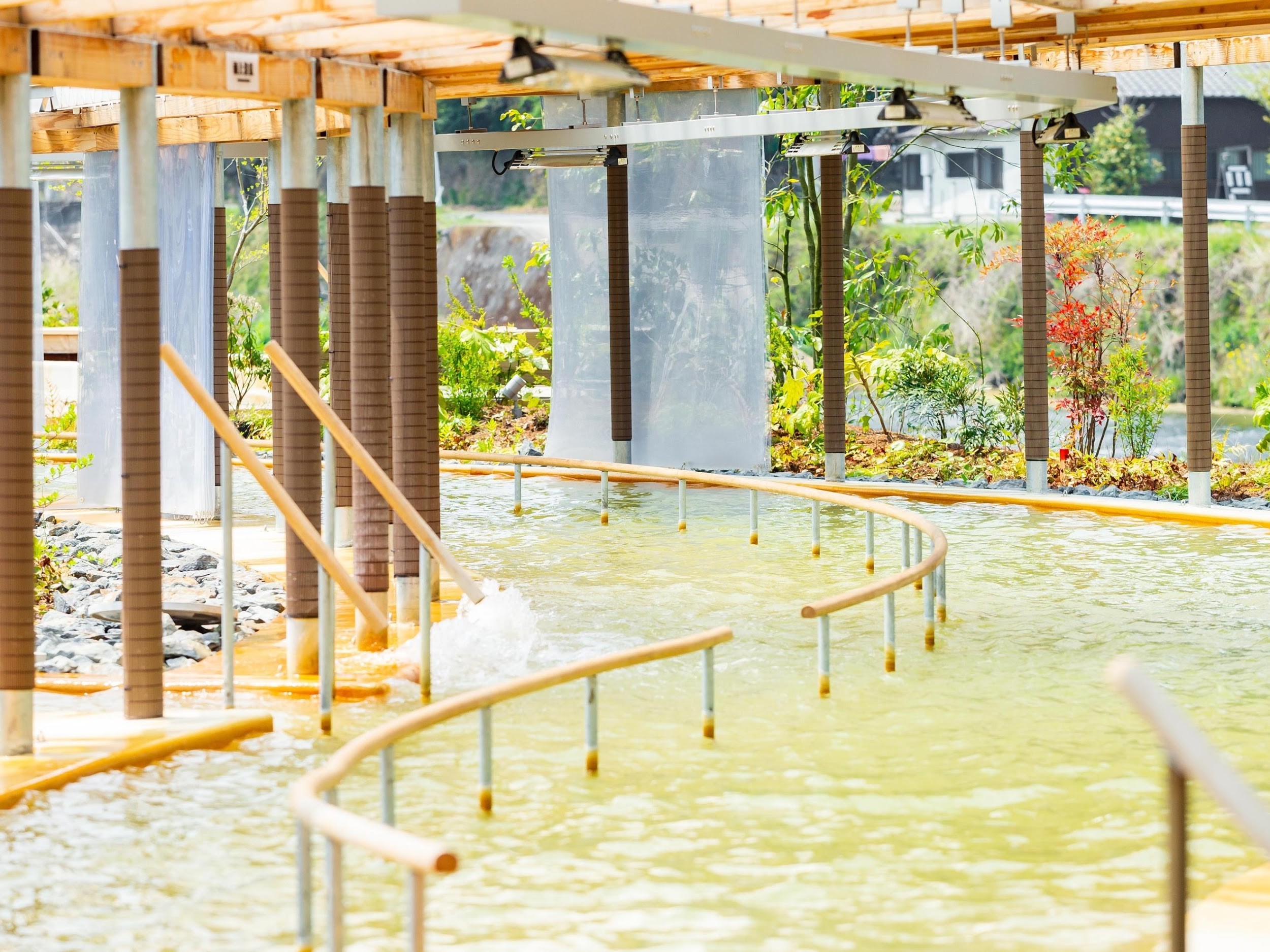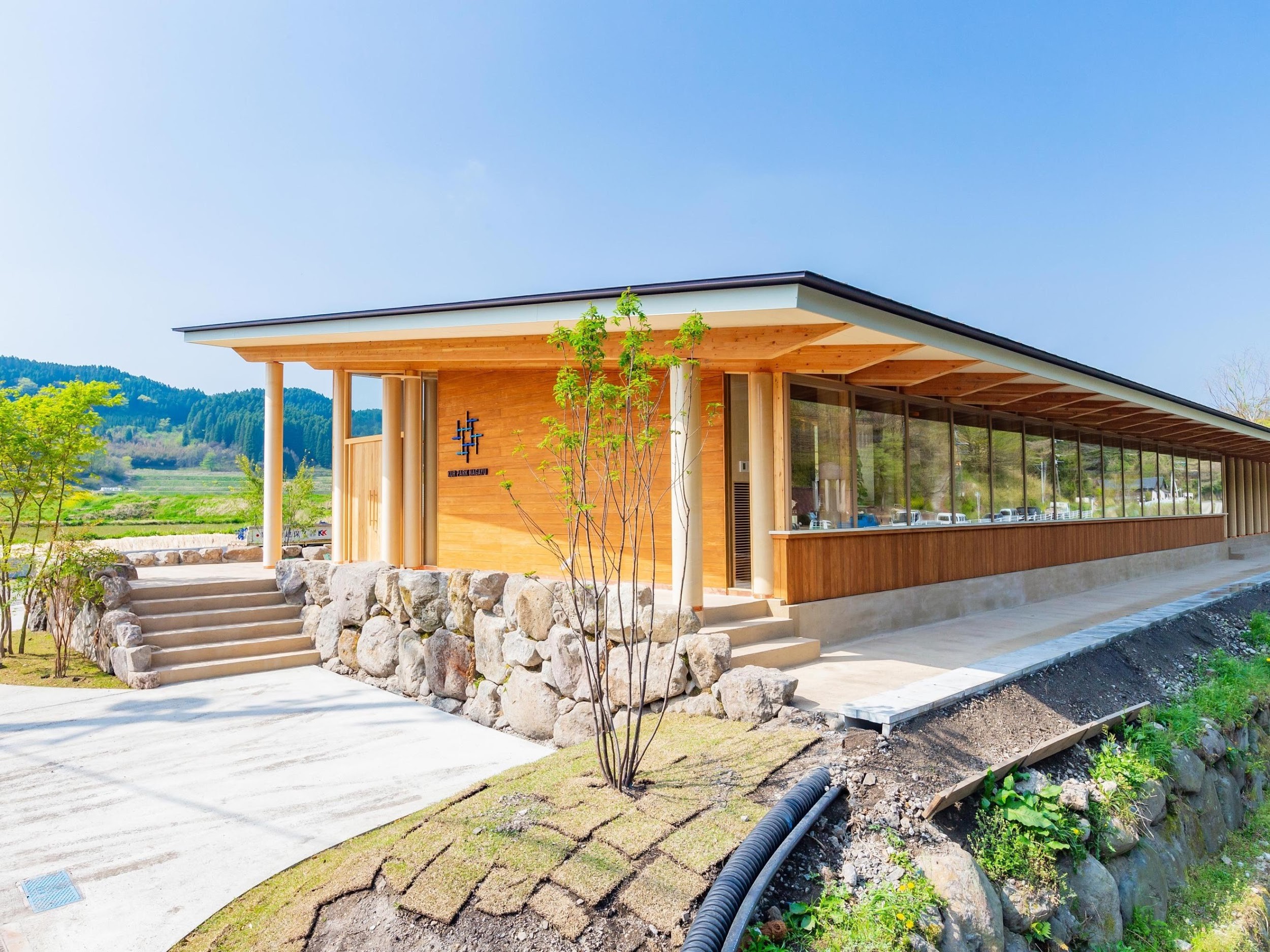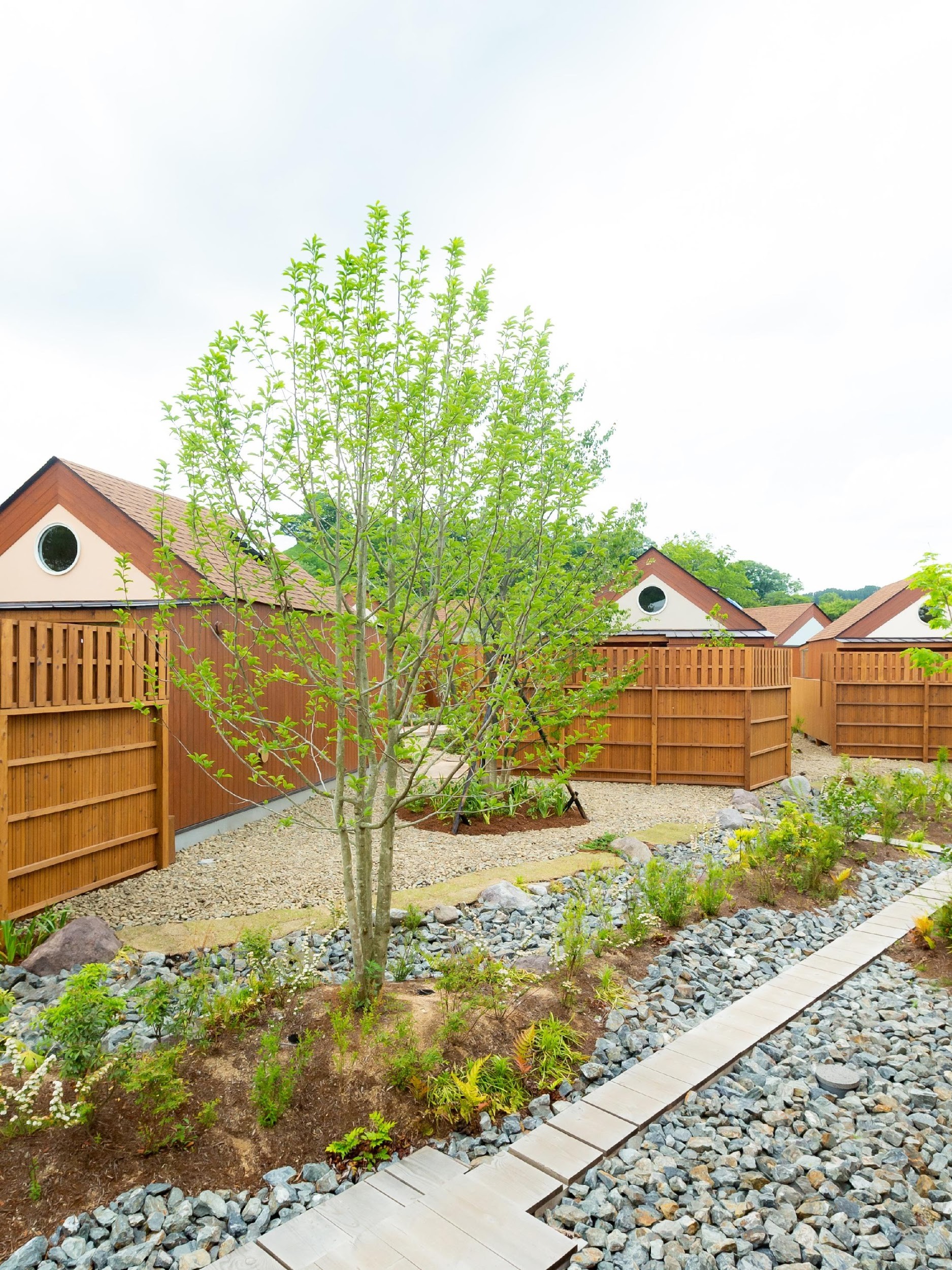 Address:3041-1 Naoirimachi Oaza Nagayu, Taketa, Oita
Business Hours:10:00〜20:30
Closed: N/A
Fee: Adult JPY 500, Elementary School Student JPY 200, Swimsuit Rental JPY 500
Homepage: https://www.kur-nagayu.co.jp/
How to Get to Nagayu Onsen
Approx. 20 minutes via car from Bungotakeda Station using the JR Hohi Line.
1 hr 30 minutes from Oita Airport via car.
1 hr 40 minutes from Kumamoto Airport via car.
1 hour from JR Oita Station via car.
40 minutes via car via Yufuin IC on the Oita Expressway.
20 minutes via car via Takeda IC on the Naka-Kyushu Expressway.
How did you find this article? If you're a fan of hot spring resorts, then Nagayu Onsen with its carbonated spring waters is a must-visit not only for the springs themselves but for the amazing surrounding facilities and their world-famous architecture.

[Survey] Traveling to Japan
Recommend