Enjoy a Journey on the Brilliantly Designed "YUFUIN NO MORI"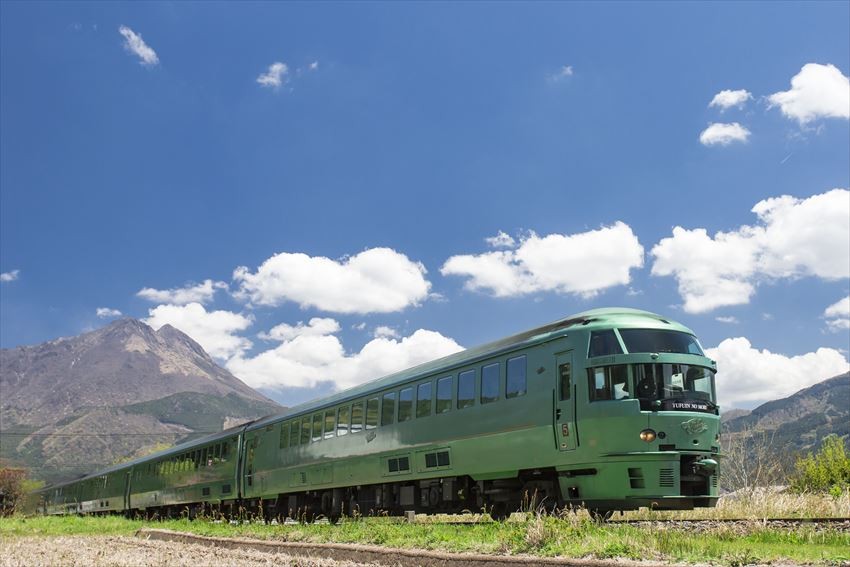 YUFUIN NO MORI is a specially designed train with a story. It travels from Hakata to Yufuin and Beppu at affordable prices. There are so many amazing journeys which can only be experienced on this train, YUFUIN NO MORI.

The Pioneer of Design & Story Trains
YUFUIN NO MORI is a resort train that made its debut in 1989. It has a reservation-based seating plan and runs from Fukuoka Prefecture's Hakata Station to either Yufuin Station or Beppu Station in Oita Prefecture. During your journey, you'll make stops at Tosu, Kurume, Hita, Amagase, Buingo-mori, and finally Yufuin Station.

This train is created to allow its passengers to enjoy the various views outside their window with a stylish interior and unique design. These types of trains are known as D&S (Design & Story) Trains, and YUFUIN NO MORI was the first of its kind.

YUFUIN NO MORI's Characteristics
The main characteristic which allows passengers to view their surroundings better than most is the "High Decker Construction" of the seating arrangement, which is placed at a higher point on the train than usual.

YUFUIN NO MORI's interior is made mostly of wood and gives off a relaxing and classical atmosphere. The train consists of Kiha 70-type (Cars 3 and 4) from 1989 as well as Kiha 72-type (Cars 1, 2, 5, and 6) from 1999, with Kiha 70 having a composition of 4 cars and Kiha 72 a composition of 5. The design of these 2 types of cars differs slightly.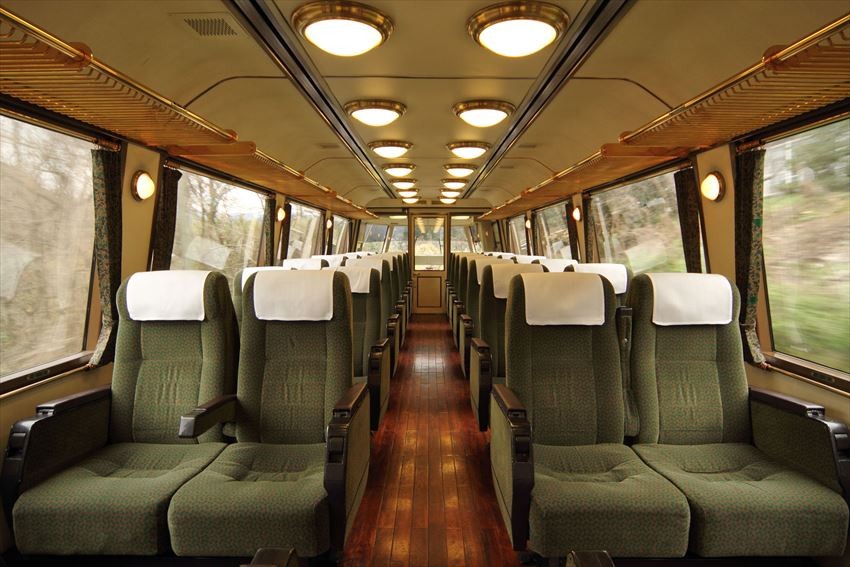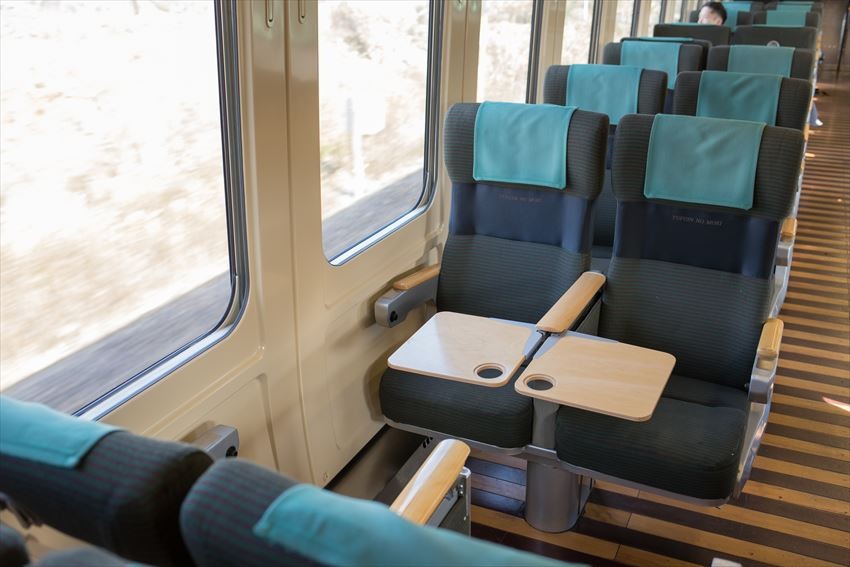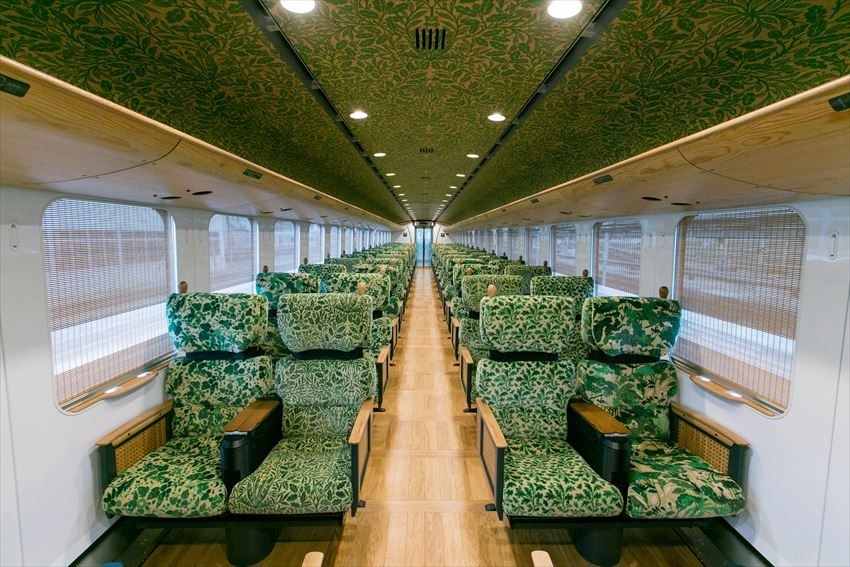 The most basic layout for a train is a 2 x 2 row, however, to enable families to sit together there are also 4-person box cars available.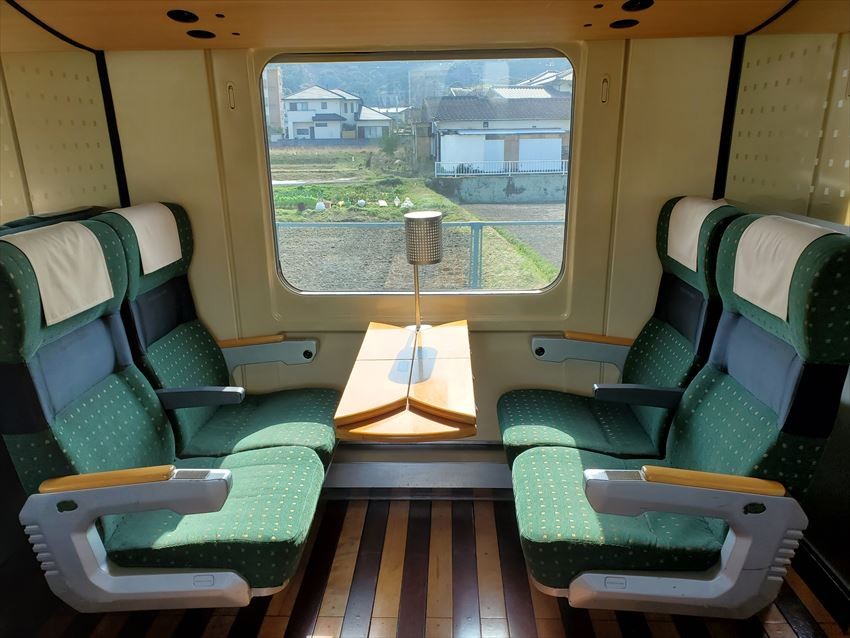 At the start and end of the cars, you will also find an observation deck. However, both of these only have 4 seats, so if you want to sit here you'll need to make reservations well in advance as they're very popular!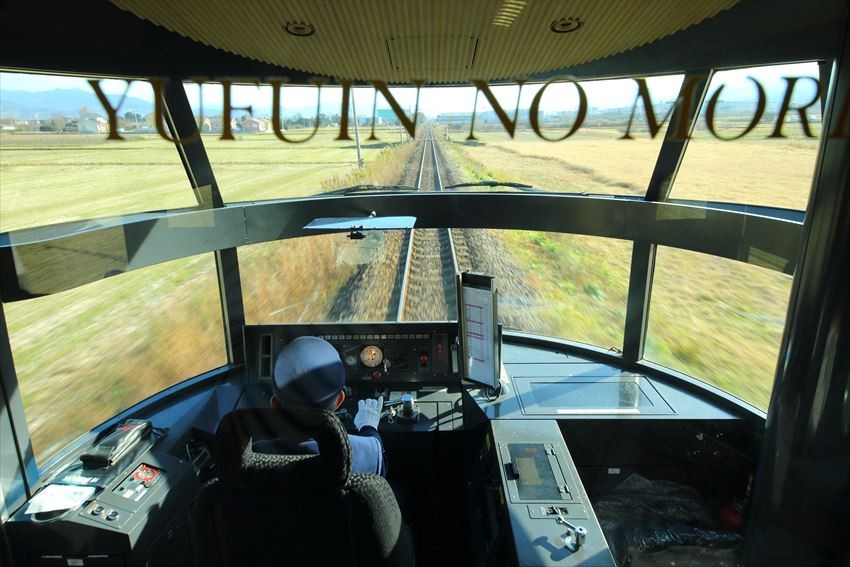 Enjoy Delicious Foods & Beautiful Sights
From your window aboard the YUFUIN NO MORI you're able to see many amazing sights trackside along the countryside such as the expanse of mountain ranges and the Kusu River. The real pleasure of riding this train is definitely the ability to see such a dynamic range of unique and interesting sights during your journey.

Within the public space found onboard, you'll be able to receive guide and sightseeing information from the cabin crew. If it's your first time heading to Yufuin, it's a service that we're sure you'll find extremely helpful! (Public space can only be found on 70-type cars)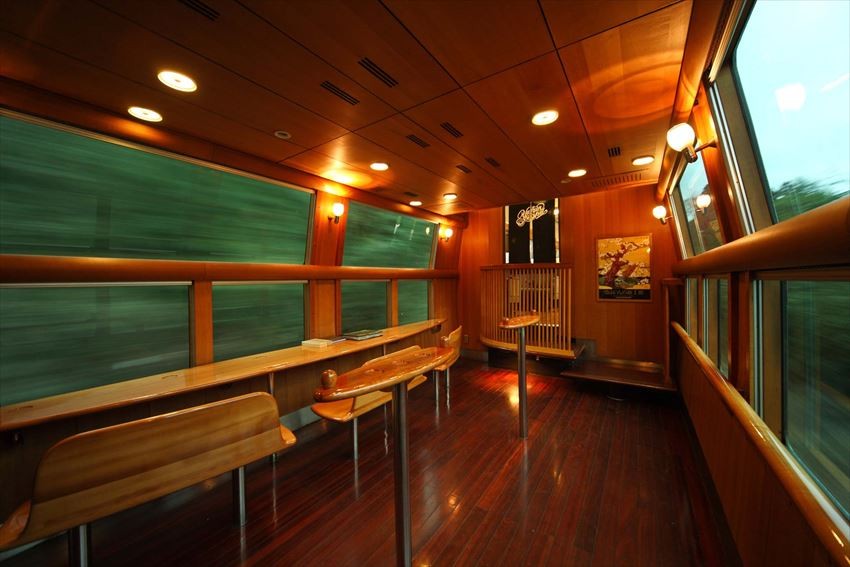 We highly recommend sitting on the ride side when heading from Hakata to Yufuin or Beppu, then sitting on the left side during your return journey. This is because you'll be able to see the amazing Jionno Taki (Jionno Waterfall) which is close to Amagase Station.

There is a folklore about Jionno Waterfall about a story of a dragon god, that he was healed by a priest there which is where it received the name "Jionno". The YUFUIN NO MORI drives at a reduced speed when passing the waterfall, so make sure to check it out during your journey.

Check out these Amazing Meals!
If you head to car 2 on Kiha 70-type and Car 3 on Kiha 72-type, you'll find a buffet selling various foods and drinks. Here you can find original lunchboxes created by Sushi Takemoto who achieved a Michelin 1 star rating as well as some of Yufuin's local beer and sweets from one of Yufuin's specialist tea stores "Kiriya", there are so many local foods and drinks to try.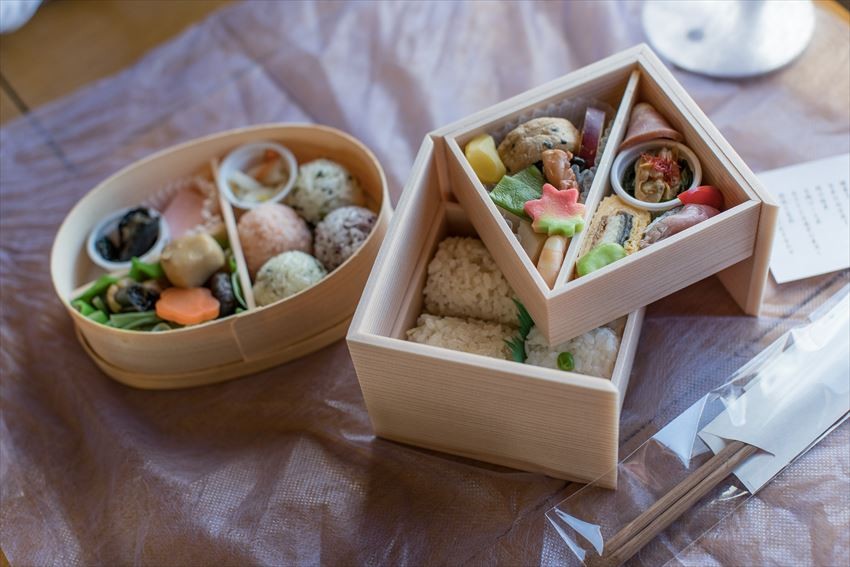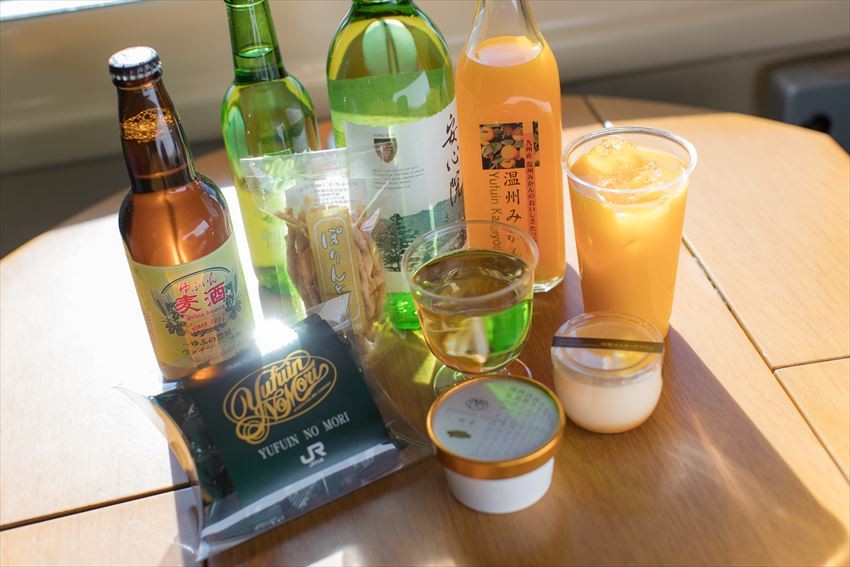 Within the onboard store, you'll also find some original towels, solid key holders, original magnets, so how about picking an original souvenir that can't be purchased anywhere else to commemorate your journey on the train?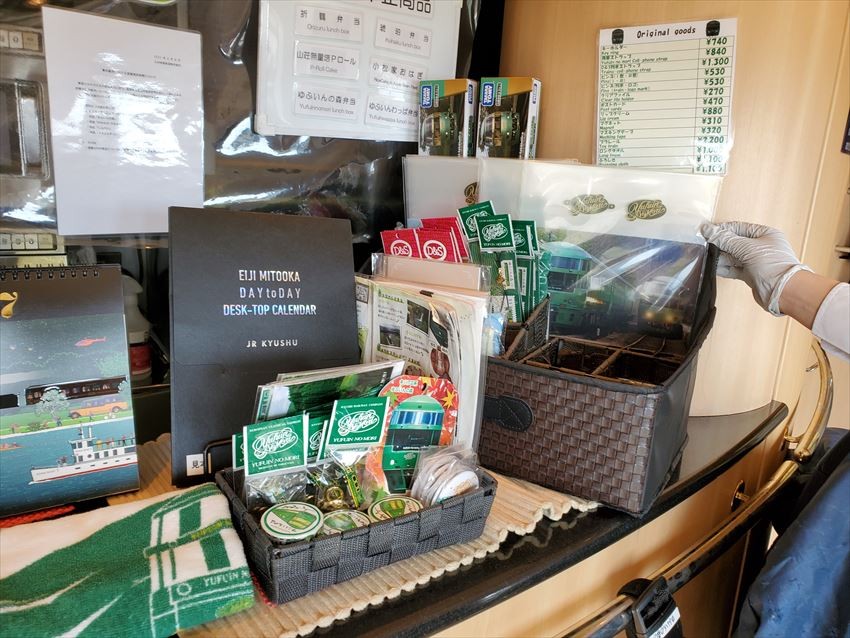 How to Ride YUFUIN NO MORI
If you want to ride on the YUFUIN NO MORI, we highly recommend checking out the "JR Kyushu Rail Pass".
The JR Kyushu Rail Pass allows you to not only ride on the YUFUIN NO MORI, but many well-known tourist trains around the JR Kyushu area! You're able to purchase one online really easily, it's a must for travelers here!

To check out the various types and prices, please check out the link below. We're sure you'll be able to find a rail pass perfect for your plans.
Did you enjoy this article about YUFUIN NO MORI? Maybe it's made you want to try riding the resort train during your next trip to Japan! If you're ever in the Beppu or Yufuin area, make sure to check it out for an unforgettable experience.

[Survey] Traveling to Japan
Recommend