Aoshima - All the Must-See Spots on this Large Island found in the Pacific Ocean!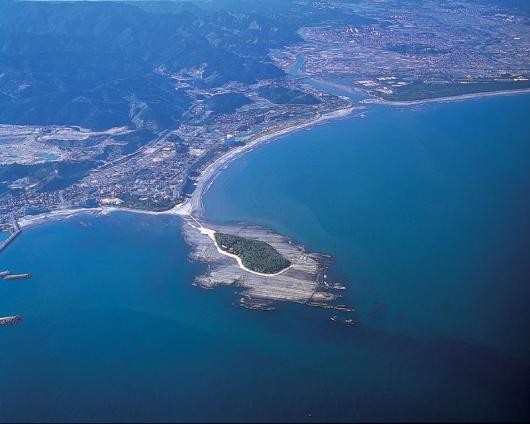 Aoshima can be found in the southern part of Miyagi Prefecture's Miyagi City on an island connected to the coastline. It is a subtropical island filled with plant life and power spots to visit. In this article, we're going to go into detail about the island's must-see locations!

Aoshima's History & Outline
Around JR Aoshima Station and on the western side of the JR Nichinan Line you'll find a kitchen midden which shows that people were living on this island. Furthermore, in 782, descriptions and documents were left behind about a high-status Shinto shrine within Aoshima. You'll also find remains of the construction of castles in various places around the island, becoming the "Obihan" in 1587.

Spot 1 - Aoshima-jinja, a Mystical Atmosphere Surrounded by Chinese Fan Palm Trees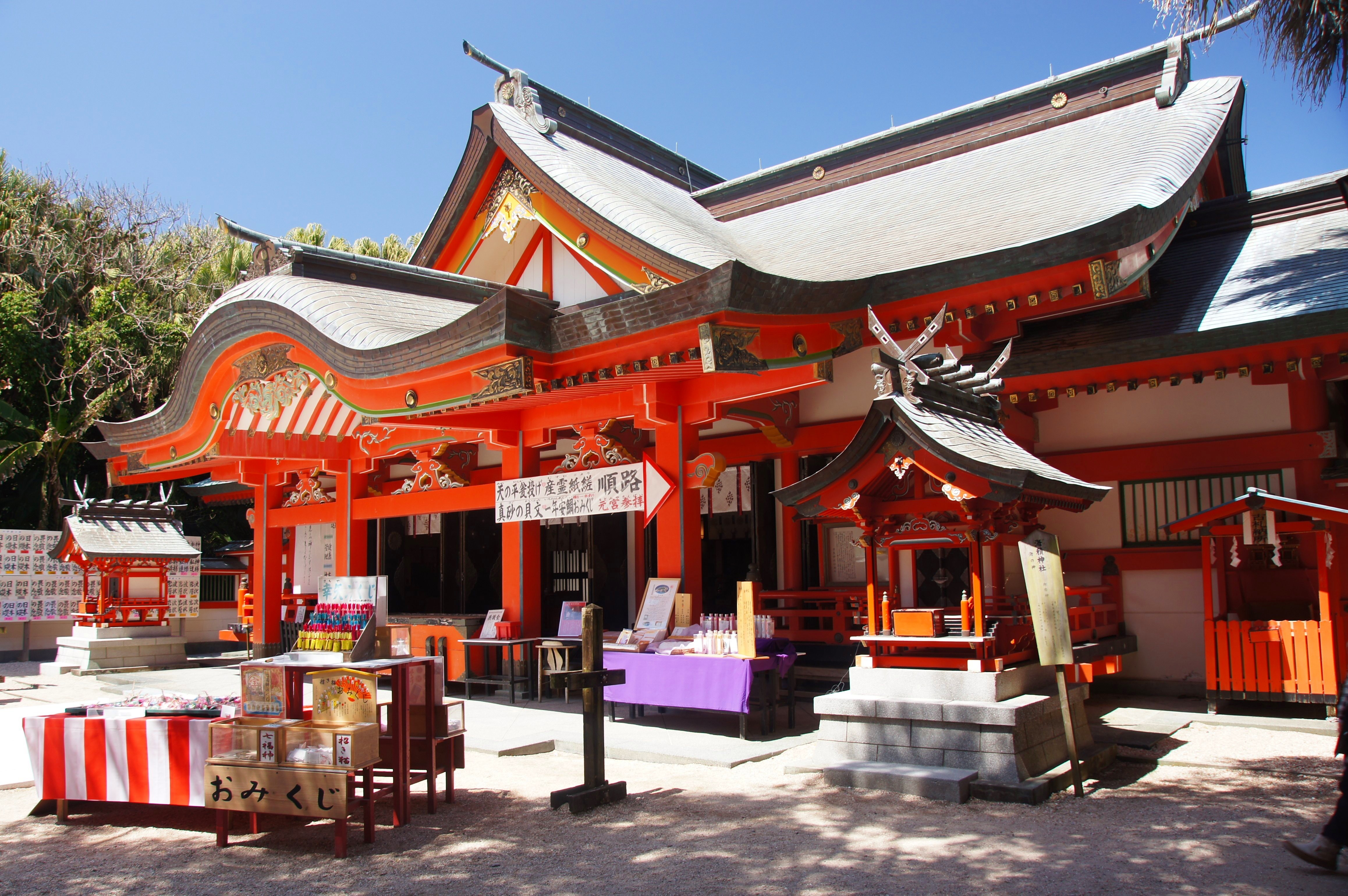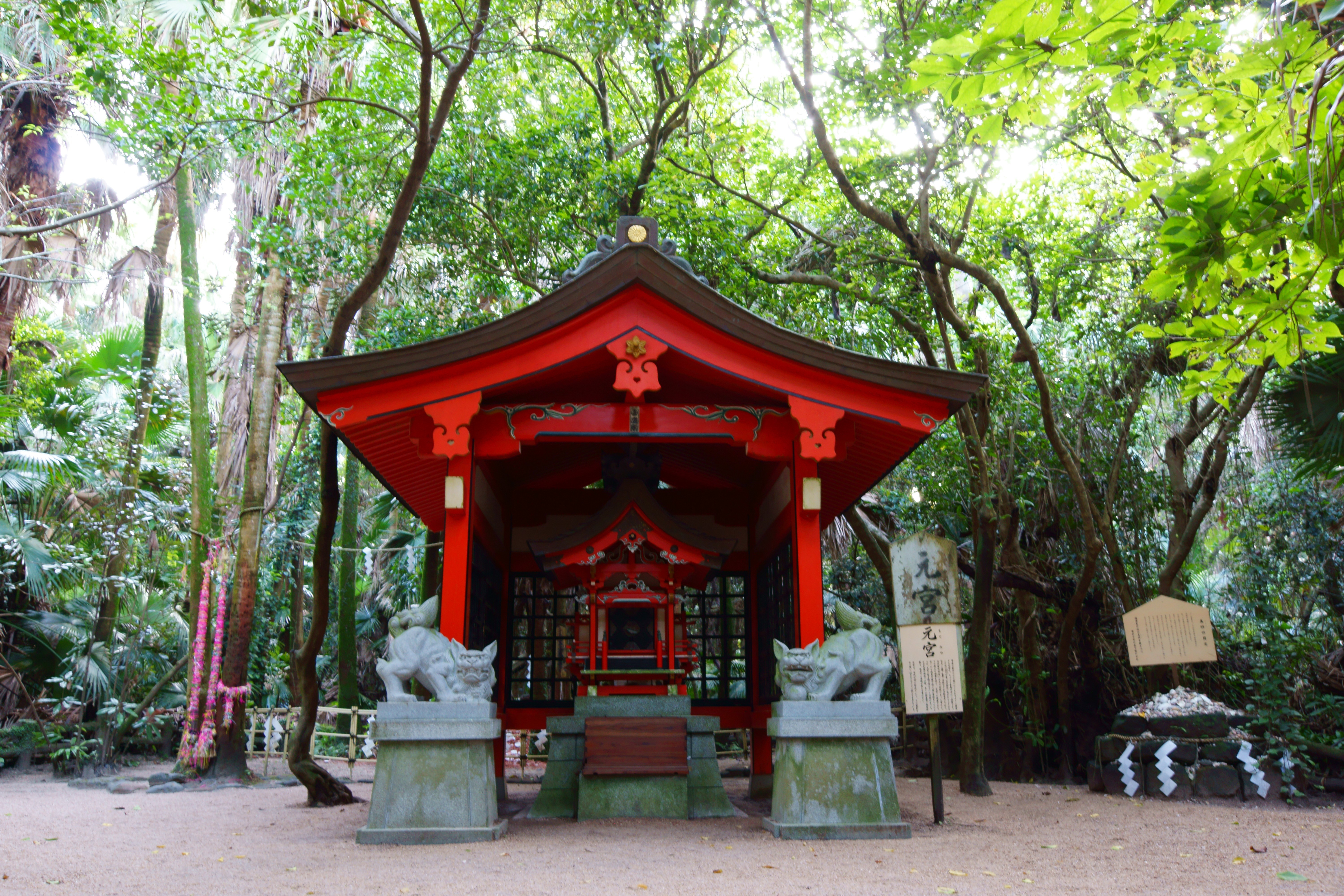 Aoshima-jinja can be found in the center of the island. It is surrounded by Chinese Fan Palm trees and has a mystical and mysterious atmosphere to it. It is said to enshrine the "Yamasachihiko" who are husband and wife, bringing good fortune for long-lasting relationships, easy childbirth, safe passage, and divine favor. Around the shrine, you'll find 10 different locations where you can pray or test your fortune. For example, "Amenohirakanage". This uses a thin plate to tell your fortune known as a "Hiraka" from which you take a stone and attempt to throw it into the shrine, if it enters then your earnest prayers will be answered, however, if it breaks then it will bring about misfortune! Make sure to try it out for yourself.

Spot Information
Spot name:Aoshima-jinja
Street Address: 2-chōme-13-1 Aoshima, Miyazaki, 889-2162
Access:10-minute walk (800m) from JR Aoshima Station. 
Ticket: Free
Holidays:None
Visiting Hours:6:00~Sunset
Spot 2 - Aoshima Swimming Beach, Check out the Transparent Water!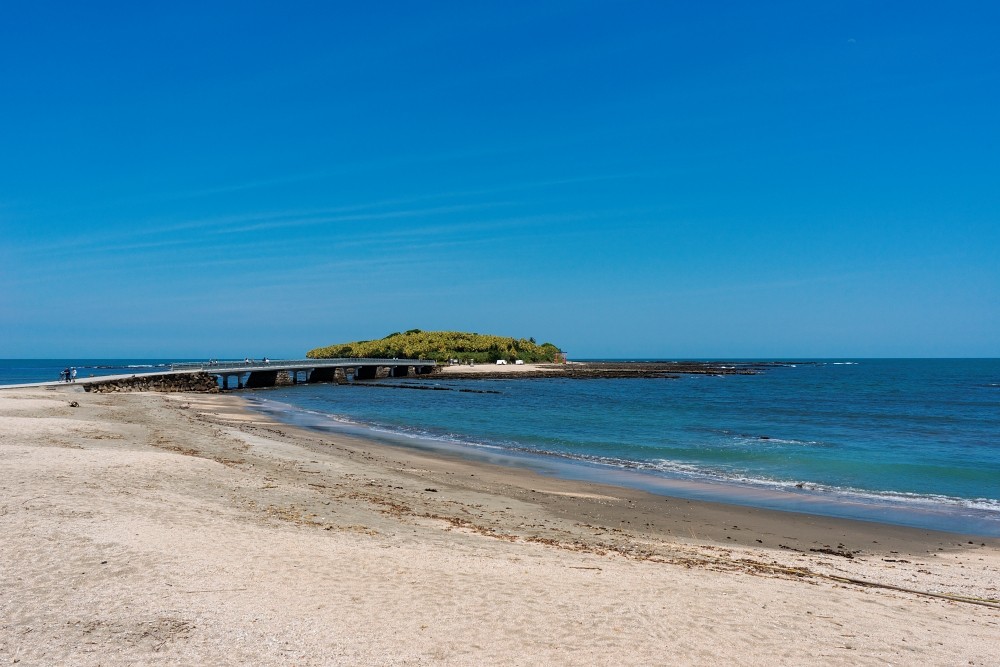 This swimming beach represents Miyagi Prefecture as a whole and has been chosen as one of "Japan's top 100 swimming beaches" with its almost perfectly clear water.

There is a sandy beach, a promenade, and many more ways in which you can enjoy the beautiful ocean, we especially recommend a leisurely stroll. This location is also known as a location where red sea turtles lay their eggs. There are many activities to try here other than swimming such as surfing! 

Spot 3 - Oni-no-Sentakuiwa, an Endless Wave of Stones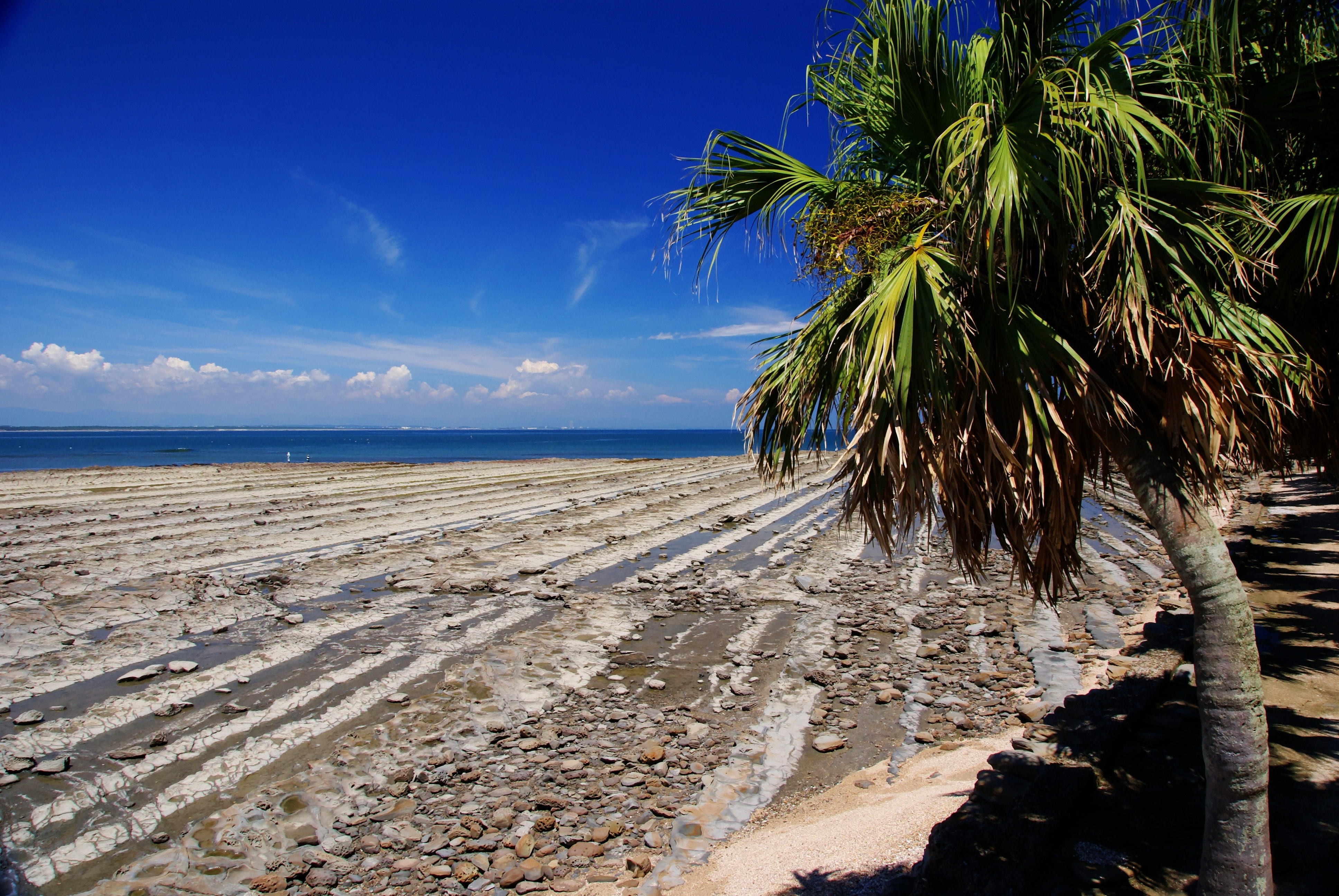 These rocks span a distance of 8km over the coast from Aoshima to the south of Kinchakushima Island. They are sometimes called "Oni-no-Sentakuiwa" which can be translated as "The Demon's Washboard". The rocks are a geological formation that began over 70,000,000 years ago with soft and hard rocks accumulating on the coast, with the waves eventually only leaving the harder stones on the coast forming what now looks similar to a washboard. Try to visit during a low tide when you're able to see the rock surface! It's a beautiful sight!

Spot Information
Spot name:Oni-no-Sentakuiwa
Street Address:Aoshima, Miyazaki, 889-2162
Access:10-minute walk from JR Aoshima Station
Spot 4 - Miyako Botanic Garden Aoshima, See Many Subtropical Plants!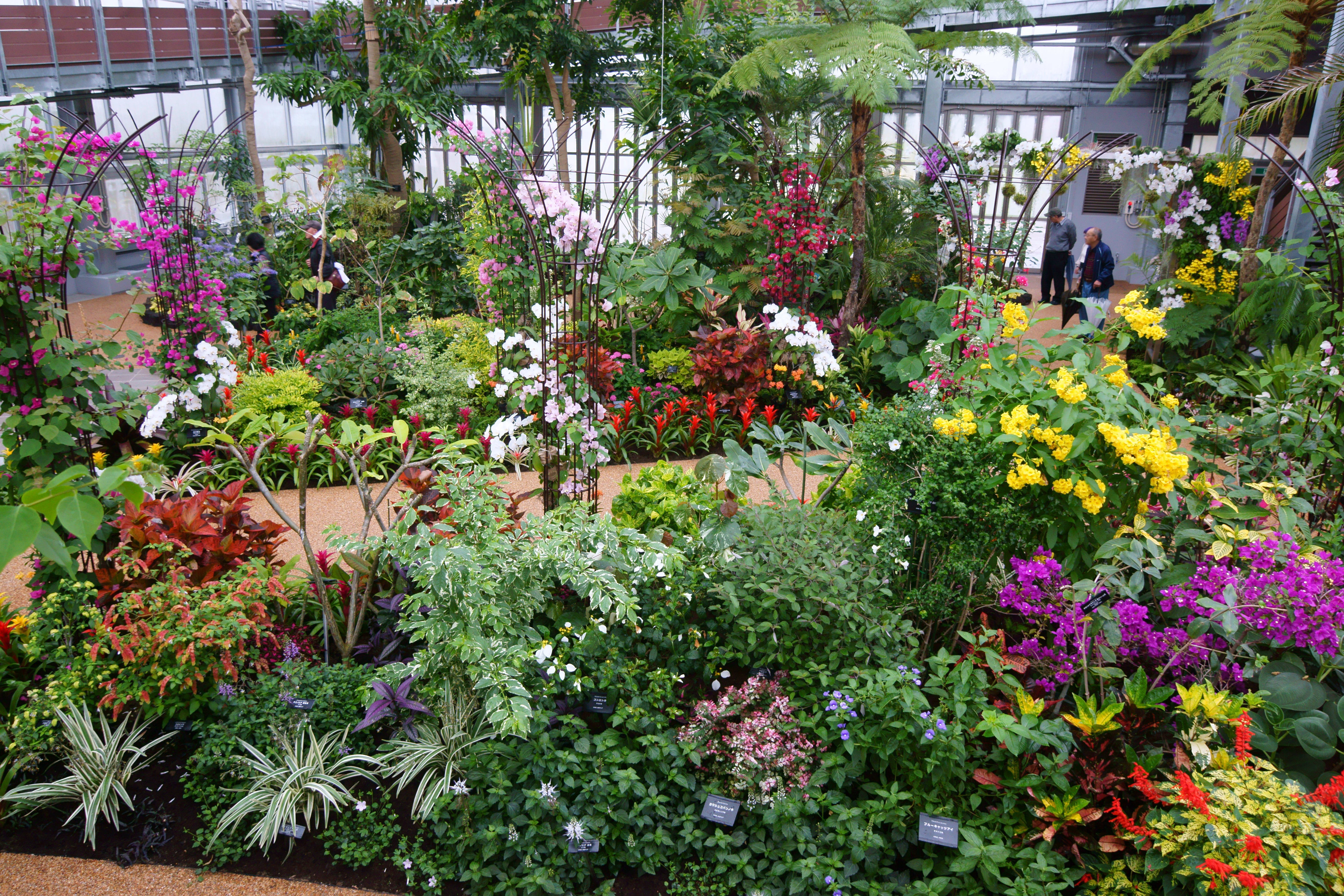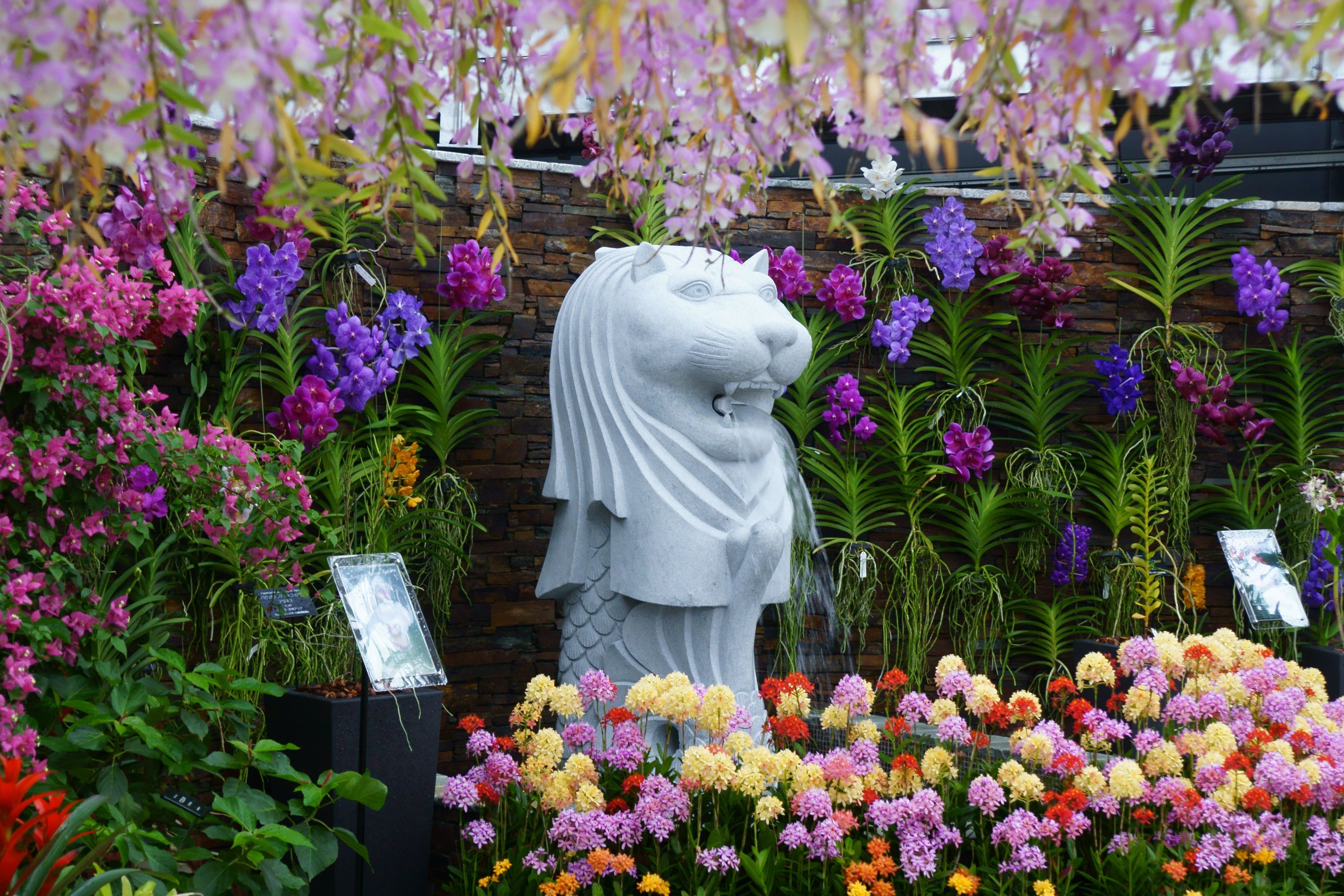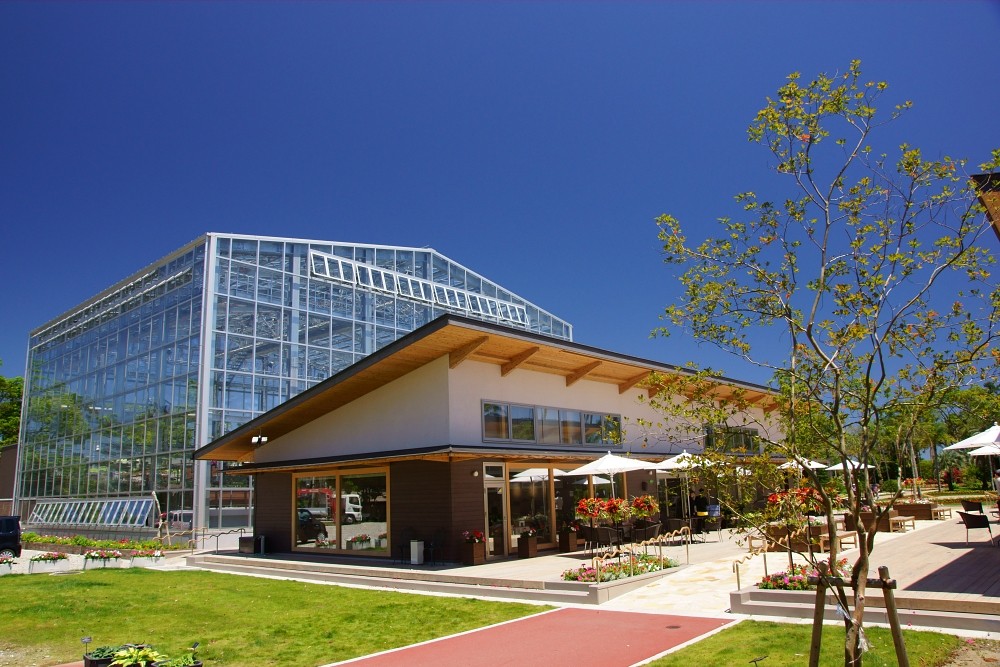 You'll find the Miyako Botanic Garden Aoshima when heading towards Aoshima. It holds various subtropical plants which grow on the island such as Livistona, Phoenix, Queen Palm, Bougainvillea​, Hibiscus, and much more including 27 different types of subtropical plants, and over 200 types and 5000 total plants. Inside Paraboracho Cafe (10:00-17:00) which can be found within the garden, you're able to eat things such as Miyagi mango, papaya smoothies, Miyagi mango parfait, Miyagi hyuganatsu fresh juice, and much more. If you check out the large greenhouse you can even see some pineapples, papayas, star-fruits, and much more! 

Spot Information
Spot name:Miyako Botanic Garden Aoshima
Street Address:2-chōme-12-1 Aoshima, Miyazaki, 889-2162
Access:Approx. 30 minutes from JR Miyagi Station on the Nichinan Line, then 10 minutes on foot from Aoshima Station
Entrance Fee:Free
Ticket: Free
Holidays:None
Business Hours:8:30~17:00, Large Greenhouse / Tropical Greenhouse 9:00 - 17:00
[Survey] Traveling to Japan
Recommend