Nagano's Hot Spring Resorts with Superb Views that you Must Visit!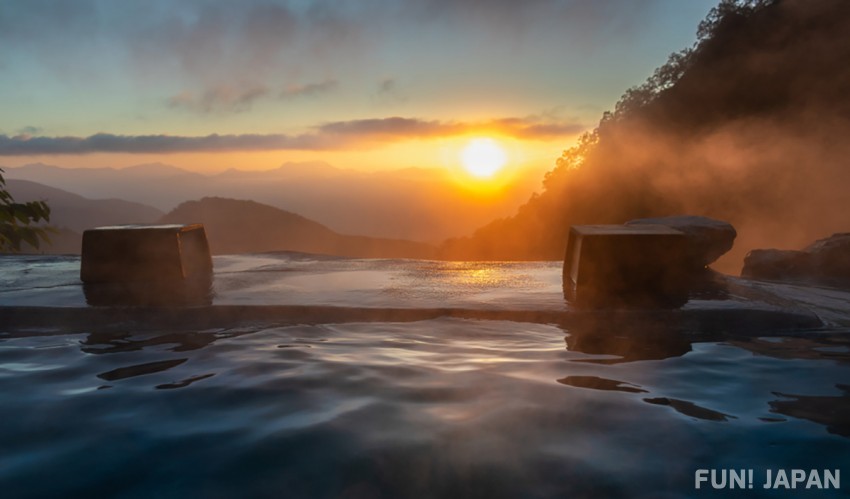 Nagano Prefecture is a mountainous region filled and surrounded by nature. There are many hot spring resorts found within this nature-filled region that have superb views. In this article, we are going to be introducing our most recommended resorts to you.

Hakuba Highland Onsen (Hot Spring)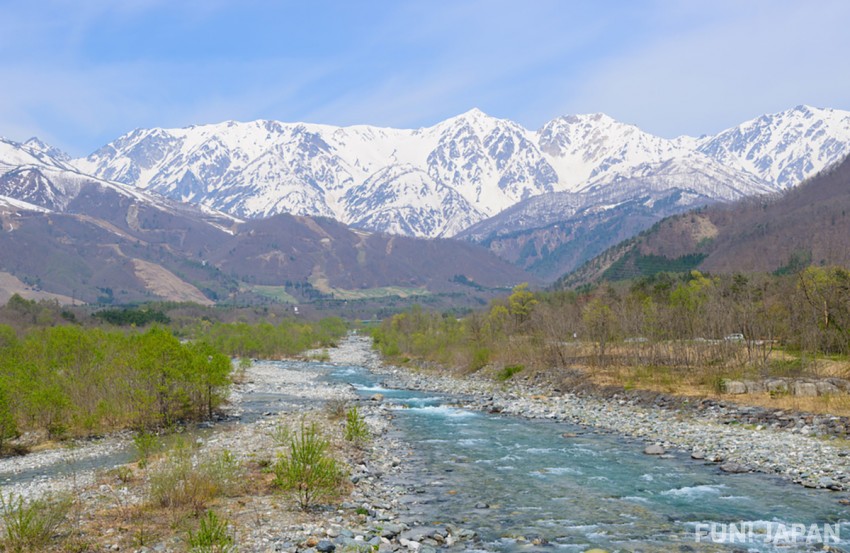 Hakuba Highland Onsen is found in the town of Hakuba, which lies alongside the Hime River. The water found here is silky smooth, and it has a special characteristic of having a high salt content.

After entering into the water, the salt sticks to your skin, it helps in preventing sweat and also helps retain heat after leaving the hot spring, this is known as "Netsu-no-Yu" in Japanese.
From the large public bath or the open-air bath, you're able to see the 3000 meters tall Northern Alps, Mount Shirouma, and Mt. Goryu.
The "Tenjin-no-Yu" which can be found within the Hakuba Highland Hotel is said to have the most beautiful view within the whole of Hakuba and allows you to see a panoramic view of the entire Northern Alps.
Maguse Onsen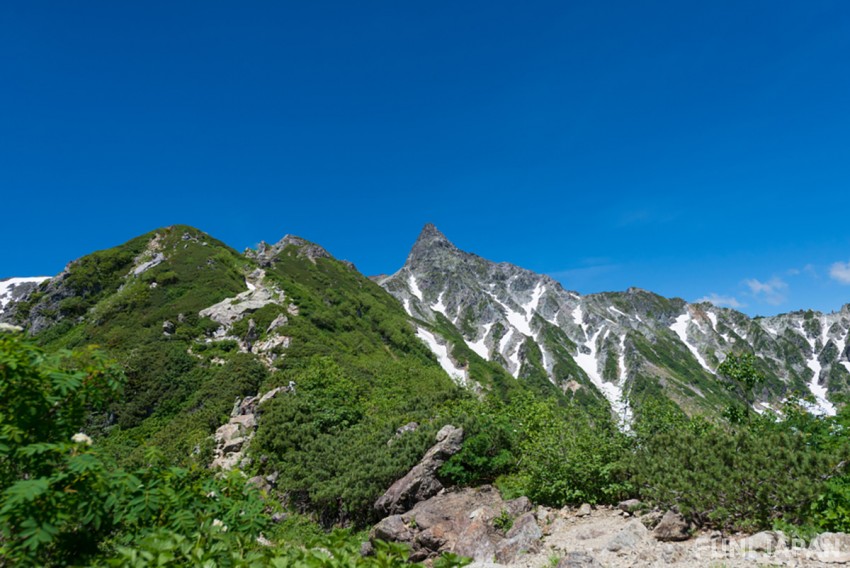 Maguse Onsen was discovered in the year 1982, and from 1988 began its operations as a hot springs resort. It is situated within the mountainous region alongside the Maguse River found in Oku, Shinshu, and is a location where you can bathe engulfed by beautiful nature.

There is only a single bathing area known as "Bocho-no-Yu". Before your very eyes will be Mt. Kosha, and if you look a little further into the distance, you can even look out towards the Northern Alps mountain range. 
The winter landscape that can be seen and experienced here is especially popular. It even received the top spot in one of Japan's newspaper companies as a "Beautiful Snowy Hot Spring" for its view and surrounding landscape.
It's beautiful seeing the blue and white contrasting colors expand before you without anything to interrupt or distract your vision.
Matsukawa Spa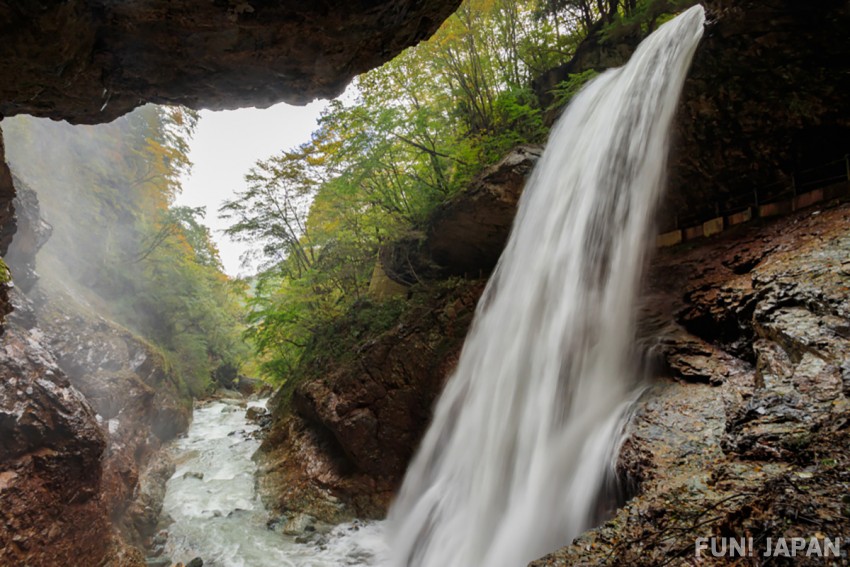 Matsukawa Spa is a hot springs resort located in Takayama. "Taki-no-Yu" was created using large, natural rocks and is highly regarded as the best location within the Kōshin'etsu region.

With a total elevation difference of around 30m, and maple trees interweaving above your head, the view is simply spectacular. Furthermore, depending on the season in which you visit, the sights you will see are completely unique. Fresh green leaves, autumn colors, snow-topped trees, and many more beautiful sights can be seen here.
Also, due to something called "metasilicic acid" being within the water, it's very popular with women as it's been proven to be very good for your skin. Breath fresh air whilst relaxing in this refreshing hot spring.
Utsukushigahara Onsen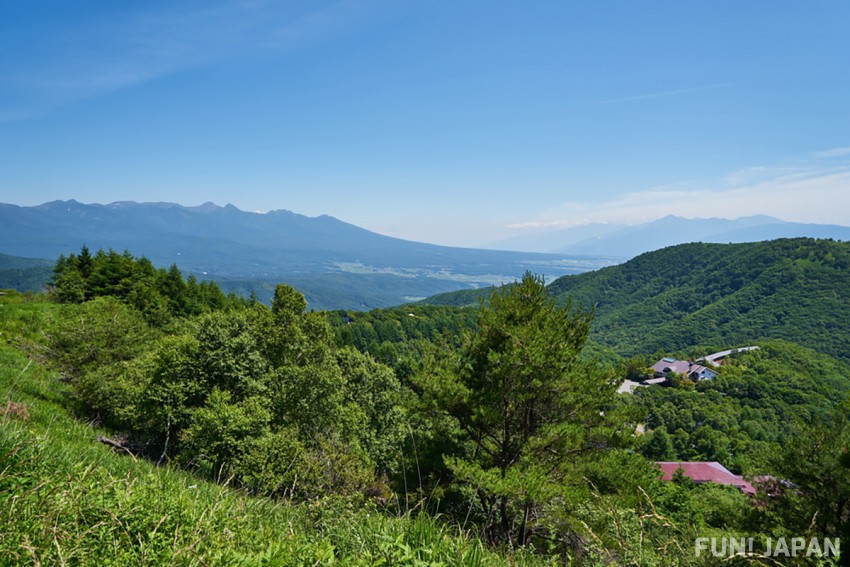 Utsukushigahara Onsen can be found within the residential area outside of Matsumoto City. You can look out onto the Northern Alps mountain range from the lodging which can be found at the back of the hot spring resort. 

Make sure you don't miss out on seeing the night-view of Matsumoto from the guest rooms and bathing areas. Thanks to it being a castle town, there are many sights and experiences which you cannot have in other locations.
Utsukushigahara Onsen was nominated as a hot spring health resort in 1983, and in 1986 received said designation.
Hot spring resorts that have received the hot spring health resort designation are expected to give results, and there are currently only 77 throughout the entirety of Japan that have received this designation officially.(2020年11月現在)
Takamine Onsen Hot Spring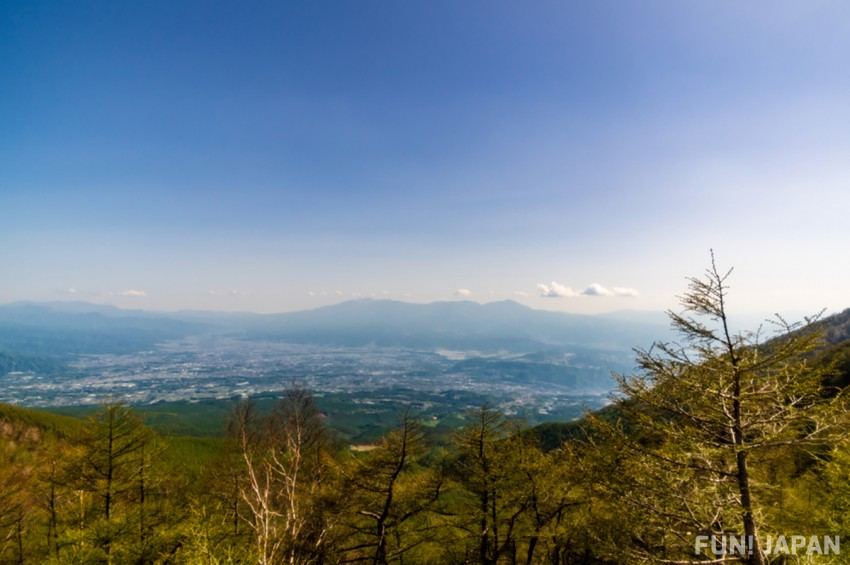 Takamine Onsen Hot Spring can be found at an elevation of 2,000 meters on the Mount Asama mountain range. One of the more unique and well-known experiences you can have here is within the "Bath above the clouds", where you can bathe surrounded by nature.

From the bathing area, you are able to look down onto the valleys of the mountains as well as Utsukushigahara and the Northern Alps. Also, if you're lucky with the weather, you may be able to greet the clouds during the early morning.
There are also some other interesting events that take place here such as at night when you can use either a telescope or long-range binoculars to gaze upon the stars. This sight of a star-filled sky is something you can only see here. If the weather is unfortunately not good, then the images of this scene will be shown via a slideshow.
[Survey] Traveling to Japan
Recommend