[Video Recipe] Spicy Cod Roe Fried Potato Ball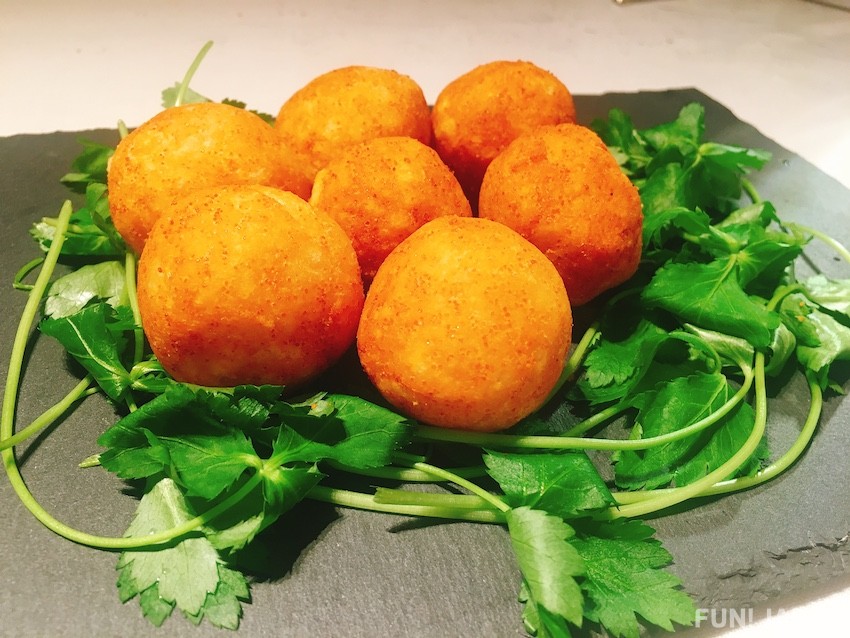 Potatoes; a popular ingredient which are used all over the world. In this article, we would like to create a collaboration with them and "mentaiko" (spicy cod roe), food that is often used in Japan to make delicious side dishes or snacks.

Ingredients (4 servings)
Potato 300 grams
Potato starch or corn starch 50 grams
Dashi soup 2 tbsp
Spicy cod roe (mentaiko) 50 grams
Cheese 60 grams
Oil for frying
Cooking Method
Peel the potatoes, boil, and then mash them with a fork.
Add the dashi soup, potato starch, and spicy cod roe. Mix well.
Scoop into one bite-size piece, wrap the cheese, make a ball with your hand and fry in oil at 190 ° C until golden brown.
Place on a plate to serve.
[Survey] Traveling to Japan