A thorough explanation of sushi and sashimi that you definitely want to eat in Japan!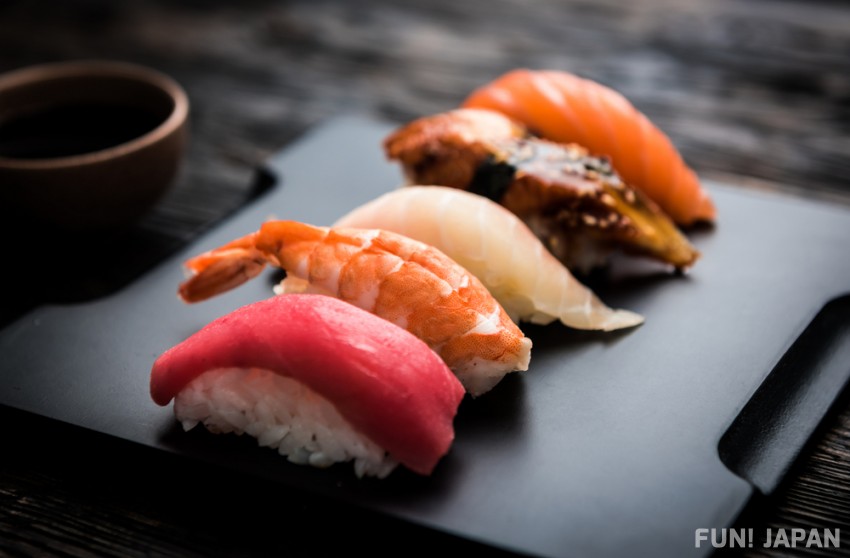 When it comes to gourmet food that you want to eat when you travel to Japan, it's definitely authentic Japanese food. Therefore, in this article, we will introduce the types of fish that are often used as toppings for sushi and sashimi, two of the most well-known Japanese dishes! You can easily buy them in department store basements (food sections), supermarkets, and markets in Japan, so be sure to check them out! By the way, please note that arranged sushi such as California rolls and fruit sushi are basically not sold in Japanese supermarkets and restaurants.

Tuna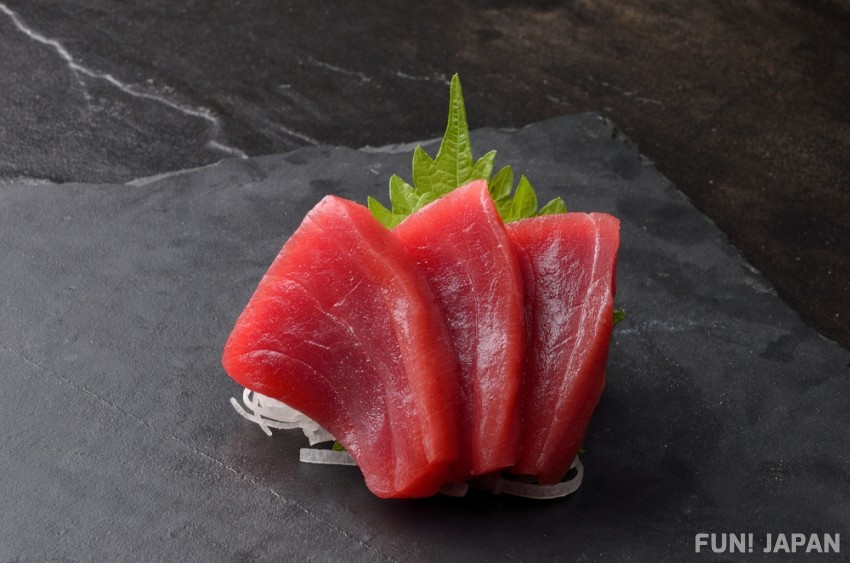 The most popular sushi item in Japan is tuna (locally known as 'makuro'). Every year, at the beginning of the New Year, the first auction of tuna in the New Year becomes a hot topic and always makes the news.

The most common part is the red meat, which is often eaten in sushi as well as sashimi. It is low in fat, has a light taste, and is low in calories and high in protein. In sushi, it is sometimes used for nigiri (pressed rice suhshi), and sometimes it is used for rolled sushi such as tekkamaki.
The pink "toro" is the belly part and is characterized by its sweet fat. There are grades according to the fat content, such as "chutoro" (medium fatty tuna) and "otoro" (large fatty tuna). Otoro can be taken from the belly side of the body, near the head. The appeal is that you can fully enjoy the sweetness and umami of the fat, and the melting point of the fat is so low that it melts in your mouth the moment you put it in your mouth!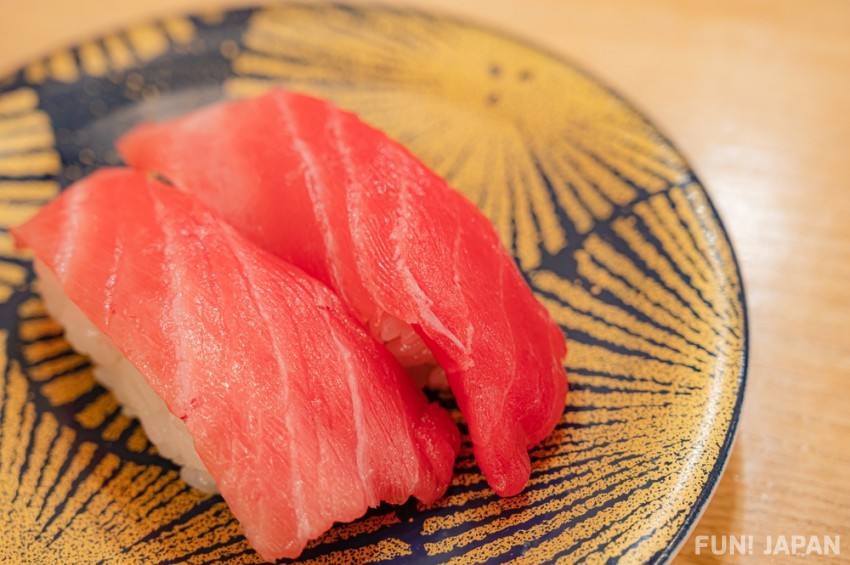 Chutoro, on the other hand, can be taken from tuna in a wide range, and its name changes depending on where it is taken, such as "sekami" (back red meat), "senaka" (back middle) and "seshimo" (back closer to the tail), and the amount of fat and taste also varies. It is one of the popular cuts at sushi restaurants because it is easy to eat because it stands somewhere between red meat and otoro.

The red meat, otoro, and chutoro that have been mentioned so far are eaten as nigiri, sushi rolls, and temaki hand rolls, but the parts used for negitoro bowls and gunkanmaki rolls are called nakaochi. This is the meat that remains around the backbone of the tuna, and since it remains when the tuna is dismantled, it can be obtained cheaply at markets and supermarkets.
If you know the parts of tuna that are familiar to Japanese people, it should be useful at sushi restaurants and supermarkets.
Trout Salmon

Salmon with a soft, pale orange color and a lot of fat is one of the most popular menus at sushi restaurants. There is also a menu called "Toro Salmon", but unlike tuna, which is clearly classified by part, there is no clear definition for Toro Salmon, and it refers to the part with a lot of fat.

By the way, since normal "salmon" (鮭 / shake or sake) cannot be eaten unless it is heated, the salmon used in sashimi and sushi is different from normal salmon. Salmon for sushi is salmon, but it is called trout salmon, which is made by farming rainbow trout in seawater. In Japanese supermarkets and fishmongers, the product name is "Trout Salmon" and may have a bar code or label on it, so keep that in mind!
Sea Bream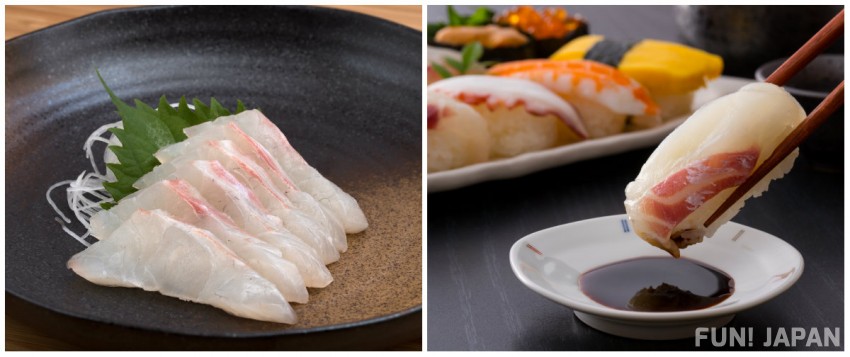 Sea bream (tai) is considered to be a luxury fish in Japan, and since the Japanese words "medetai" and "tai" rhyme, it also has the meaning as lucky item. It's delicious when boiled or cooked like sea bream rice, but if you eat it as nigiri sushi, you can enjoy the rich flavor and delicate taste of sea bream.

Mackerel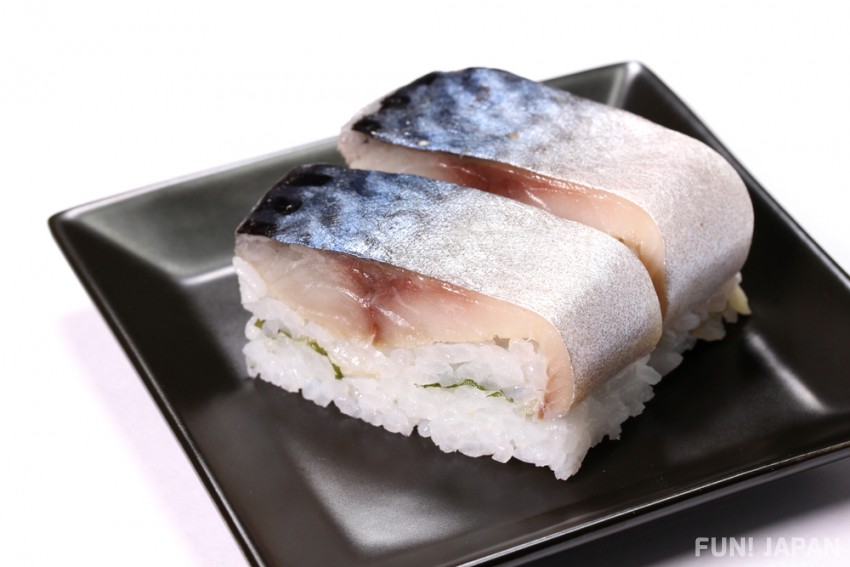 Mackerel (saba) has a strong image of being overheated when cooking for Japanese, but it can also be eaten as shimesaba (soused mackerel) or mackerel sushi.

These methods were devised to preserve mackerel, which loses its freshness quickly in the days when refrigeration technology was not developed, in order to enjoy it for a long time. Shimesaba is a mackerel that has been sprinkled with salt and tightened, after which the salt is removed and the mackerel is soaked in vinegar and tightened. You can cut it as it is and eat it as sashimi, or you can eat it as mackerel sushi.
Oceanic Bonito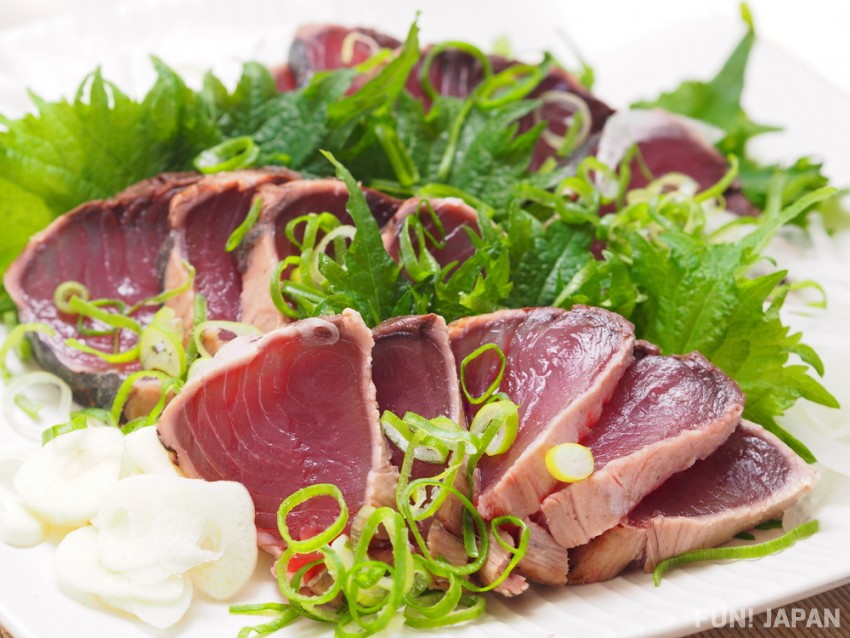 Bonito (katsuo) is a red-fleshed fish that is not greasy and can be eaten lightly. There are two seasons a year, spring and autumn, and the spring bonito (first bonito) has long been popular as an auspicious ingredient that brings good luck.

As for the cooking method, it is often used as sashimi, seared on the skin, and eaten with plenty of condiments such as green onions and myoga ginger. In addition to being often placed on the menu of restaurants and izakaya under the name of "katsuo tataki", it is also often used in local cuisine such as katsuo tataki in Kochi Prefecture and hand-kneaded sushi (tegone-zushi) in Mie Prefecture.
Yellowtail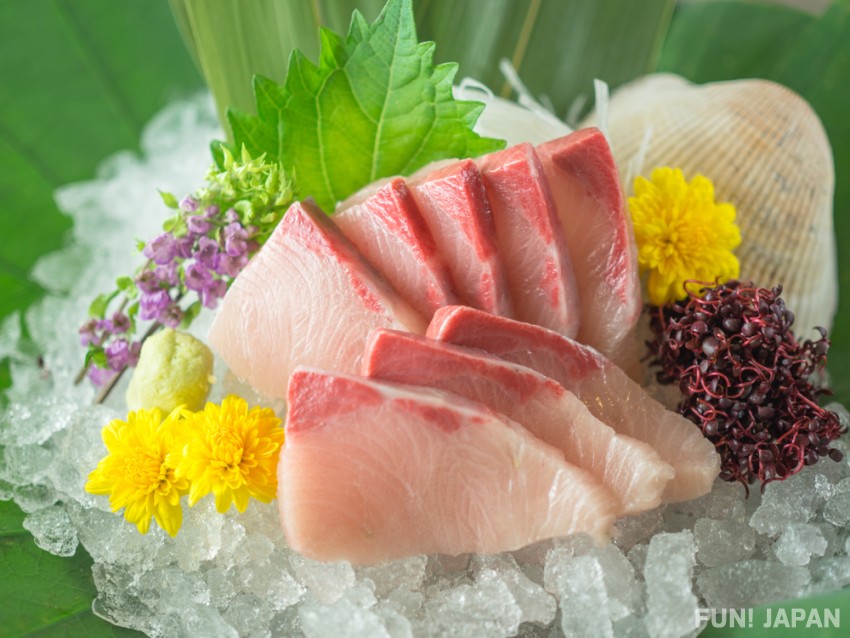 The fish that you often see at fishmongers and sushi restaurants are buri, hamachi, and amberjack (kanpachi). All three species look alike, but buri and hamachi are actually the same yellowtail fish in the genus Seriola of the Perciformes family of the horse mackerel family. It is one of the "success fish" whose name changes as it grows, and the name varies depending on the size and region.

Hamachi is the name of yellowtails that are still growing (40 to 60 cm in size), and although there are differences depending on the region, yellowtails of 80 cm or longer are called buri in all regions. It has a translucent, pinkish-white body and is characterized by a lot of fat. It can be eaten all year round, but winter is the most fatty and recommended. Both sashimi and nigiri are popular.
Greater Amberjack

Amberjack (Kanpachi) is a species of the genus Seriola of the horse mackerel family, like yellowtail. Many are farmed, and natural ones are distributed as high-end fish. Compared to buri and hamachi, it is characterized by less fat and less peculiarity, and it is chewy and has a light taste, so it is popular in sashimi and nigiri sushi.

Squid

Squid (ika) is a representative seafood that can be enjoyed both as sashimi and sushi.

In the case of sashimi, squid sashimi is sometimes called 'squid somen' because it is cut into thin pieces to make it easier to eat, and because this looks like Japanese noodles 'somen'. In addition, in areas such as Yobuko in Saga Prefecture where squid fishing is popular, there are areas where you can eat "live squid", which is prepared by slicing the still-living squid just before serving it!
When making sushi, cuts are often made in the flesh for reasons of soft texture and hygiene. If you use it for nori rolls or hand rolls, you can also roll shiso leaves and plums together!
Octopus

When octopus (tako) is boiled in salted water, the umami is condensed and the flesh is firm and crispy, making it easier to eat. For this reason, high-class restaurants sometimes serve octopus raw, but ordinary restaurants rarely serve octopus raw, and salt-boiled octopus is often used.

Compared to raw octopus, which is characterized by its crunchy texture and crunchy texture, boiled octopus is springy yet soft and has a different flavor than raw octopus. It is attractive that you can enjoy it as sashimi or sushi.
Sweet Shrimp

Sweet shrimp (amaebi) is one of the most popular types of shrimp served raw in Japan. Both sashimi and nigiri sushi are basically served with the shell removed and the tail attached. It's very sweet when you put it in your mouth, and it's delicious as it melts on your tongue! It can be purchased as sashimi at markets and supermarkets, but it is commonly eaten as nigiri sushi or gunkanmaki.

Scallop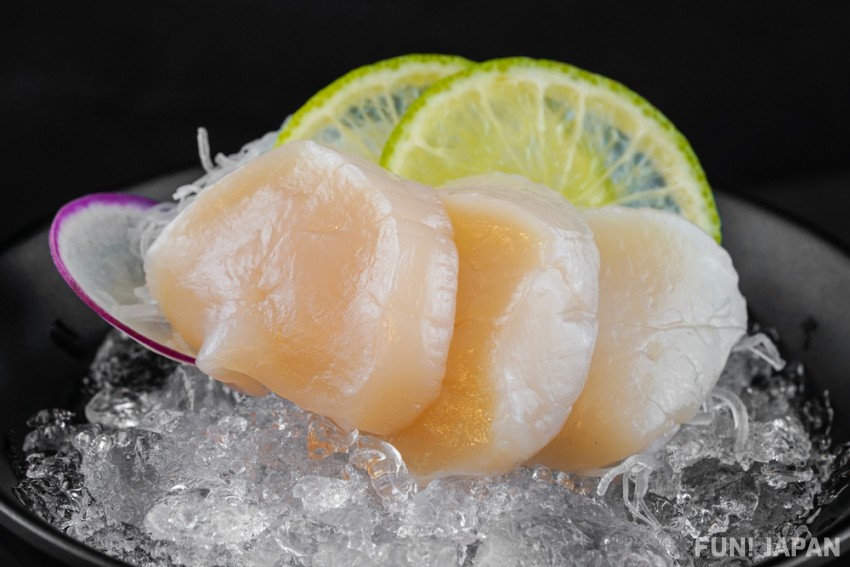 Fresh raw scallops (hotate) will surprise you that "when heated and when eating raw, the taste changes this much!?". While it has a firm texture, the sweetness, richness, and creamy taste are exquisite!
In general, scallops are used for sashimi and sushi, but gills and string are also used in cooking. It is preferred as an accompaniment to alcohol such as Japanese sake. When eating scallops in sushi, it is common to eat them as nigiri or gunkanmaki.
Salmon Roe

Salmon roe (ikura) is Japanese fish roe such as salmon and trout, similar to caviar. Unlike other seafood, there is no kanji notation because the name is derived from Russian.

In Japan, salmon roe is often marinated in soy sauce and eaten as chirashi sushi or gunkanmaki. By pickling the washed raw egg in soy sauce, you can enjoy the texture of the salmon roe, the sweetness of the soy sauce, and the rich, gooey flavor. The translucent, bright orange egg bursts in your mouth when you eat it, and has a unique texture, making it one of the representative ingredients of gunkanmaki.
Urchin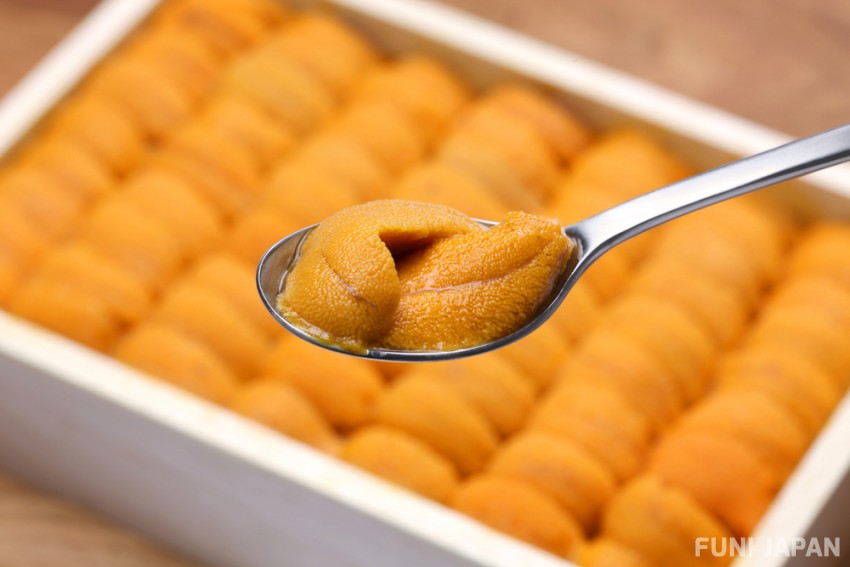 Sea urchin (uni) is one of the most prized and expensive delicacies in Japan. In sushi, it is one of the representative ingredients of gunkanmaki, and is characterized by its deep yellow or orange color, rich sweetness and buttery taste.

To preserve the color and freshness of sea urchin that has been caught and shelled, most stores use a food additive called alum. The fresher the sea urchin, the more you can enjoy its refreshing aroma. If you are going to eat sea urchin, it is recommended to eat freshly caught sea urchin from areas such as Hokkaido, which are famous for seafood, or at fishing ports.
In sushi, it can be said that it is one of the representative ingredients of gunkanmaki.
[Survey] Traveling to Japan