Recommended Spots in Kyoto for a Honeymoon Trip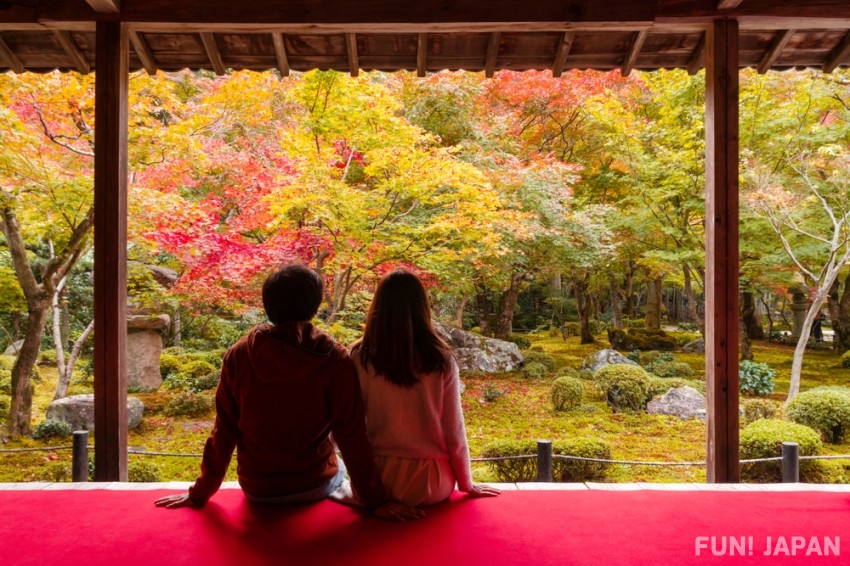 Kyoto is a popular destination for honeymoon trip. It is the ideal location for taking photos in a kimono, having aesthetically pleasing food, as well as having traditional Japanese style hotels make Kyoto the ideal honeymoon destination. We would like to introduce a purpose-categorized list of different places that are suitable for a honeymoon trip in this article.
Where can you Take Photos in a Kimono?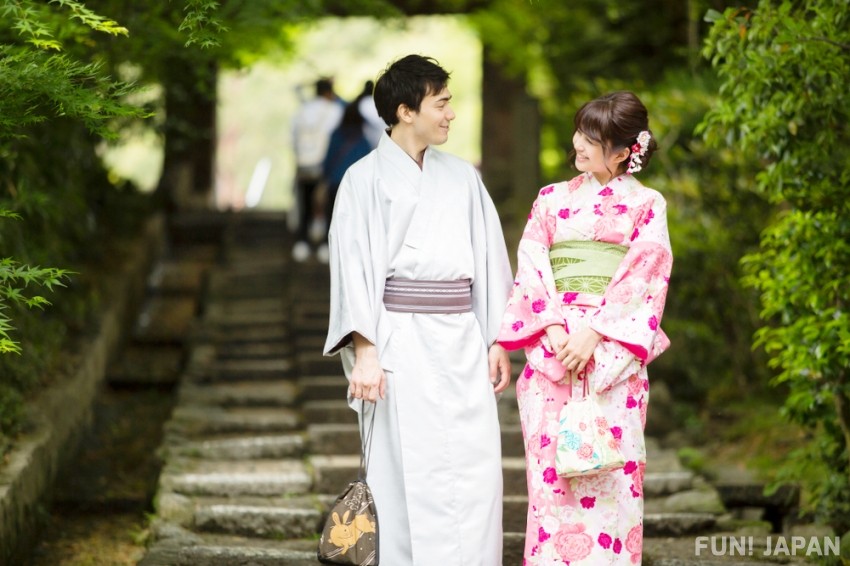 Kyoto has plenty of kimono rental stores. Take some impressive kimono shots in Kyoto, it will surely become a unique and important memory for you and your partner!
Kiyomizudera Temple in Kyoto City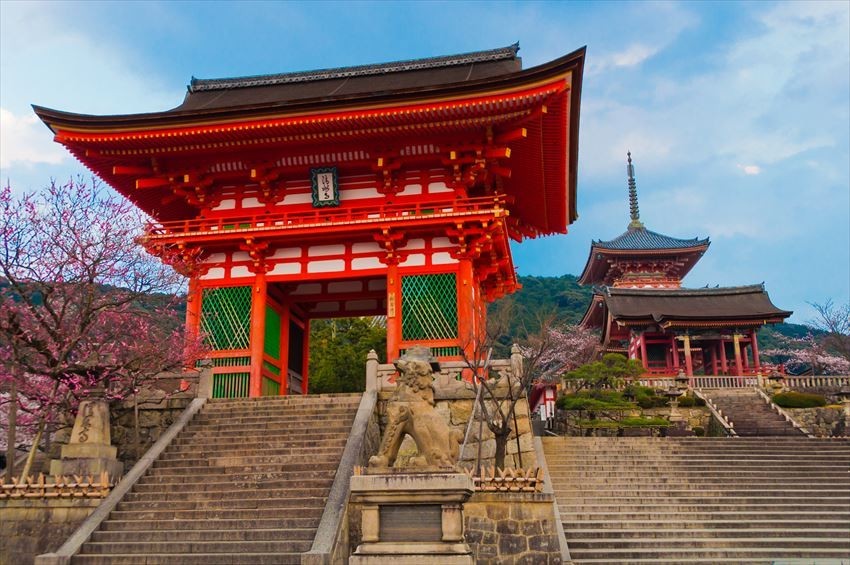 There are many kimono rental stores, especially around Kiyomizudera Temple, where you can rent a kimono from a price of 2,000-3,000 JPY for a short while. Recommended photo locations are the Nioh Gate or The Stage of Kiyomizudera. After that, you can walk to Ninenzaka and Sannenzaka to visit the souvenir and sweets store while enjoying your kimono date.

Byodoin Temple and Phoenix Hall in Uji, Kyoto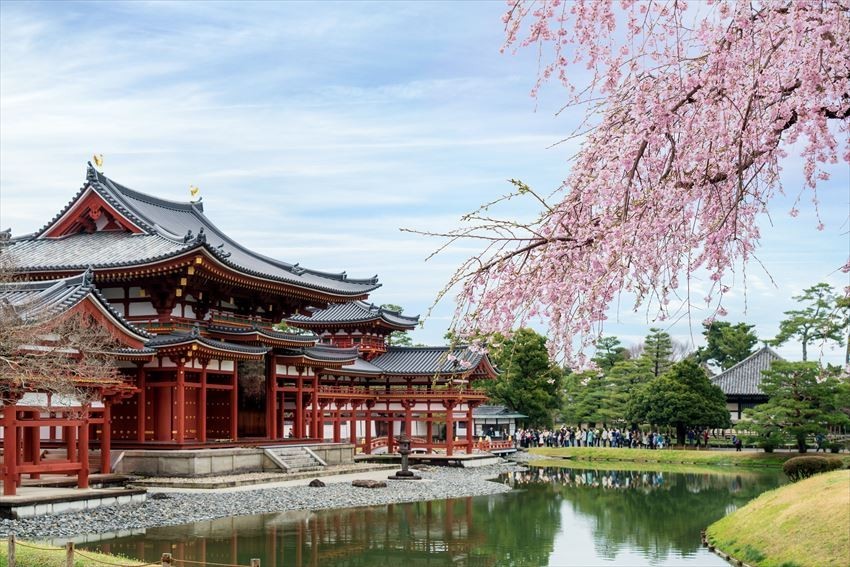 The Uji area also has a few kimono rental stores. The most recommended photo place in Uji would be the world heritage site Byodoin Temple. The garden is always beautiful in every season with different plants such as sakura, wisteria, and momiji. You can take impressive shots at almost any time of the year.

Recommended Restaurants for your Honeymoon Trip in Kyoto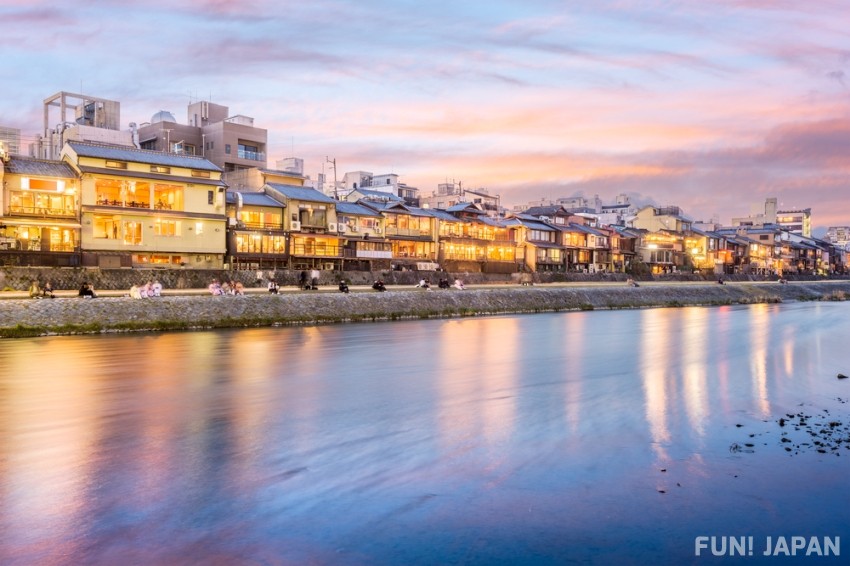 A Kyoto-like restaurant would leave a deep impression on your honeymoon trip.

Shojin Ryori, Kyoto's Temple Cuisine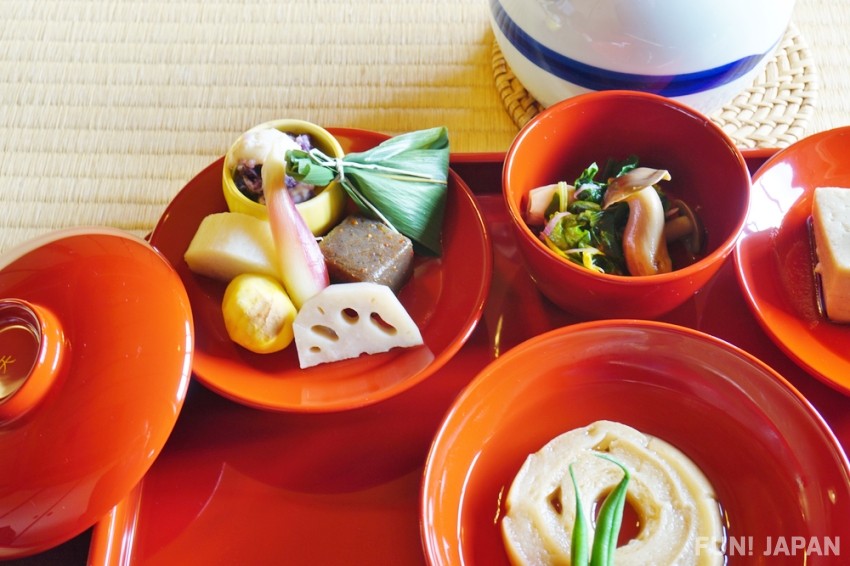 Shojin Ryori is traditional Japanese Buddhist Cuisine, so all ingredients used are vegetarian, mainly vegetables, beancurd, and grains. Representative restaurants are the famous tofu restaurant Saigen-in of Ryoan-ji Temple, and Kasuian in Chion-in Temple where you can enjoy kaiseki set meals.

High-Class Hotels and Restaurants in Kyoto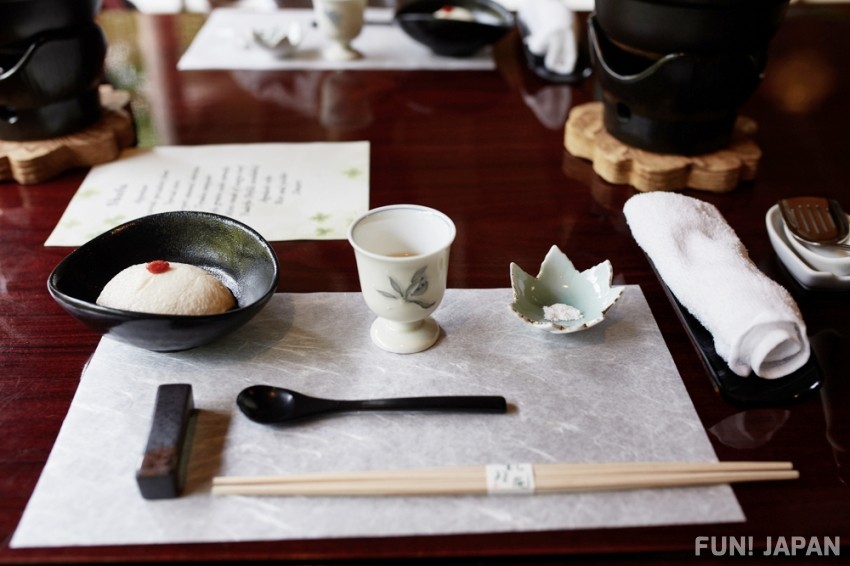 As a popular travel destination in the world, Kyoto has many luxury hotels. The average budget for dinner at such hotels for one person is above 12,000 JPY, providing you the finest quality and service. Famous ones include The Ritz-Carlton Kyoto which has the best Kyoto and Italian cuisine, and Four Seasons Hotel Kyoto which has a beautiful garden.
Riverside Dining during Summer in Kyoto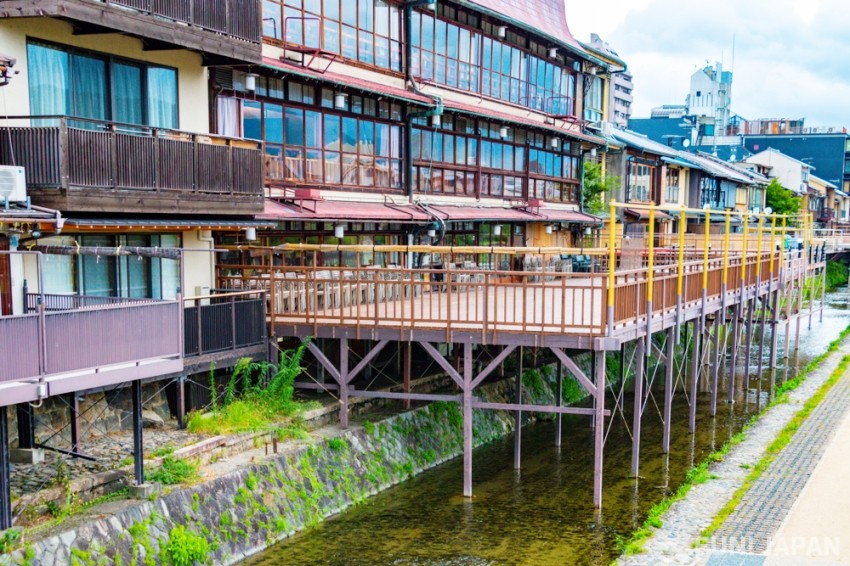 If you go on a honeymoon trip to Kyoto between June and September, try riverside dining. Some restaurants in Kyoto have outdoor seats at the riverside for guests to enjoy their meal while listening to the sound of the steady flowing river. Many such restaurants can be found in Kamogawa and Kibune areas in Kyoto.

Recommended Hotel for Honeymoon Trip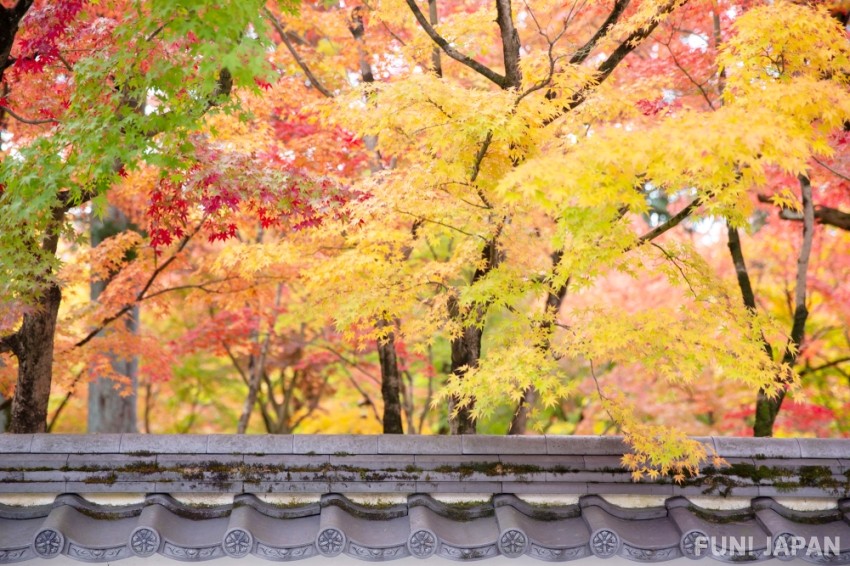 A hotel with nice scenic view would be fantastic for a honeymoon trip in Kyoto. 

Luxury Hotels with Great Overviews of Kyoto and Arashiyama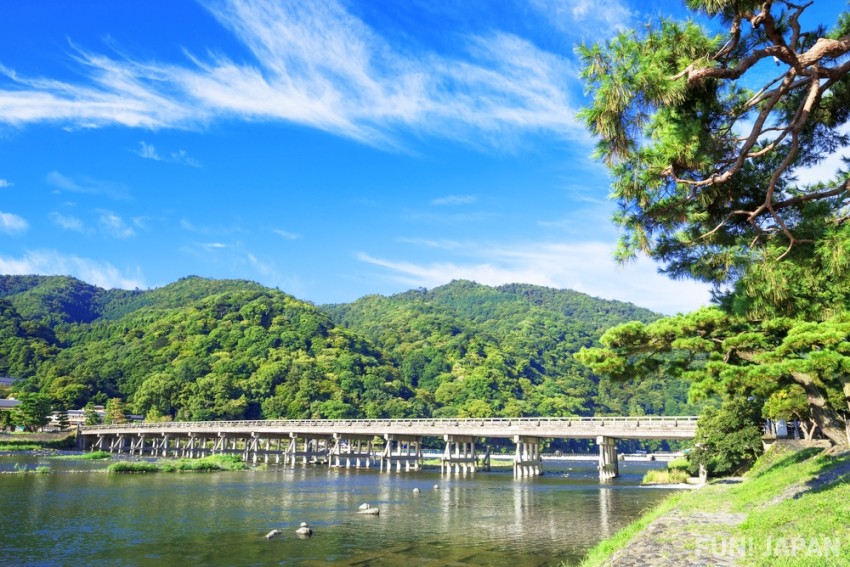 The Arashiyama area has breath-taking scenic views of relaxing nature. Suiran Luxury Collection Hotel Kyoto has the best view in Arashiyama with an outdoor hot spring bath. Hoshinoya Kyoto, a newly renovated hotel with over 100 years of history is another popular choice.

Scenic Walking Spots at Night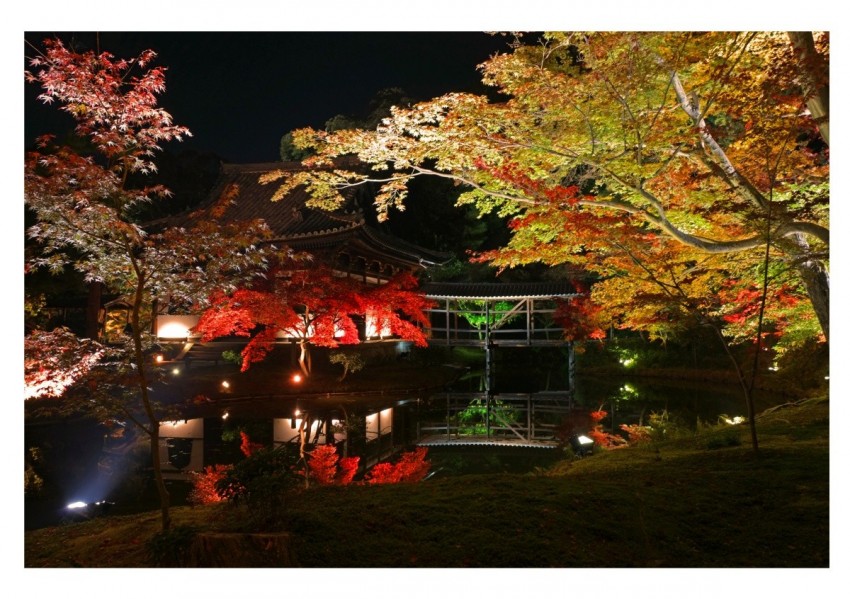 There are many great places to have a stroll at night if you stay in Kyoto. Kodaiji Temple which is in walking distance from the Gion area has a garden with beautiful lights and projection mapping. Besides this, Toji Temple that is famous for its pagoda has light decorations at night during sakura and red leaf season.

[Survey] Traveling to Japan
Recommend