The charm of the stylish and fresh-tasting "AFURI Ramen"

Ramen is a popular food loved by both Japanese and foreign tourists in Japan. Japanese ramen has a wide variety of styles featuring different stock bases such as miso, soy sauce, and tonkotsu (a broth made with pork belly and bones). There so many ramen shops that you can't even begin to count them. In this article, FUN! JAPAN is going to introduce a very stylish ramen shop chain called "AFURI" that is almost like a cafe and can be found in Tokyo's Ebisu, Roppongi, Harajuku, Shinjuku districts and many more locations around Tokyo.

What is "AFURI"?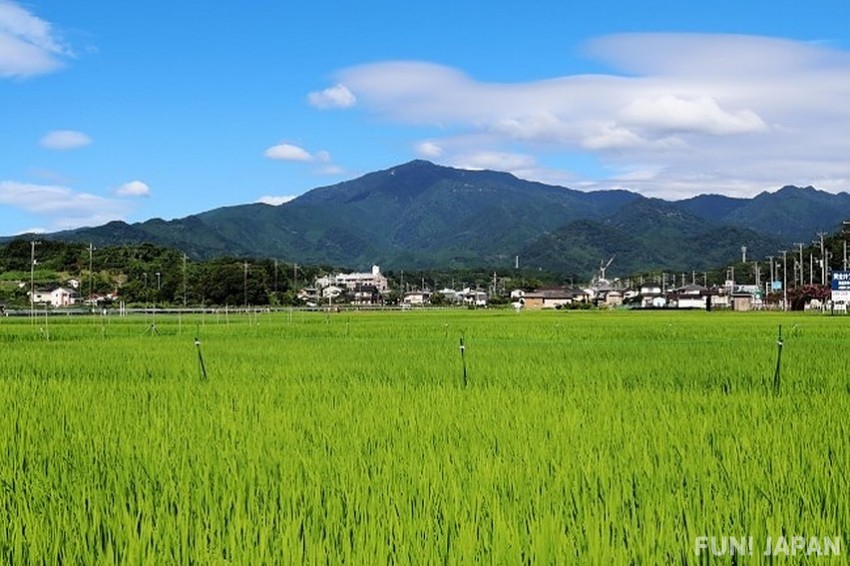 The name "AFURI" originates from a great mountain (commonly called "Afuriyama") at the eastern end of the Tanzawa Mountains range in Kanagawa Prefecture. The name was given due to the pure water from the foot of Mt. Afuri that goes into the ramen broth.

Attention to detail in both ramen and cold Chinese noodle dishes

The store has many different menu items with their Yuzu Shio (yuzu salt) Ramen being the most popular, closely followed by Shoyu (soy sauce) Ramen and tsukemen (cold Chinese noodles). AFURI has seasonal specific menus, special summer menus and even vegan ramen dishes. The ingredients such as chicken, fish, and vegetables are all sourced from within Japan and are combined in the broth which uses natural mountain water. You're sure to get an appetite when you smell and see the slightly wheat-scented noodles with each slice of roast pork carefully laid on top next to half a boiled egg.

AFURI's menu - you'll want to eat everything!
AFURI's most popular dish! "Yuzu Shio Ramen"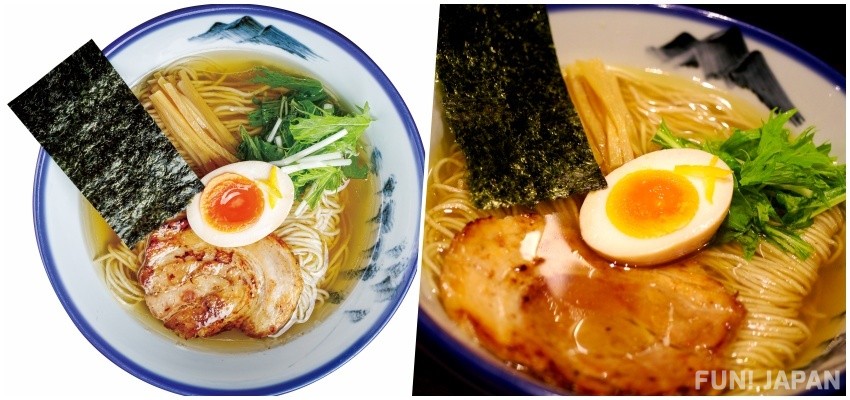 Experience the taste of the individual ingredients as well as the sweetness of the refreshing golden broth.

"Shio Ramen" - great for enjoying the flavor of the soup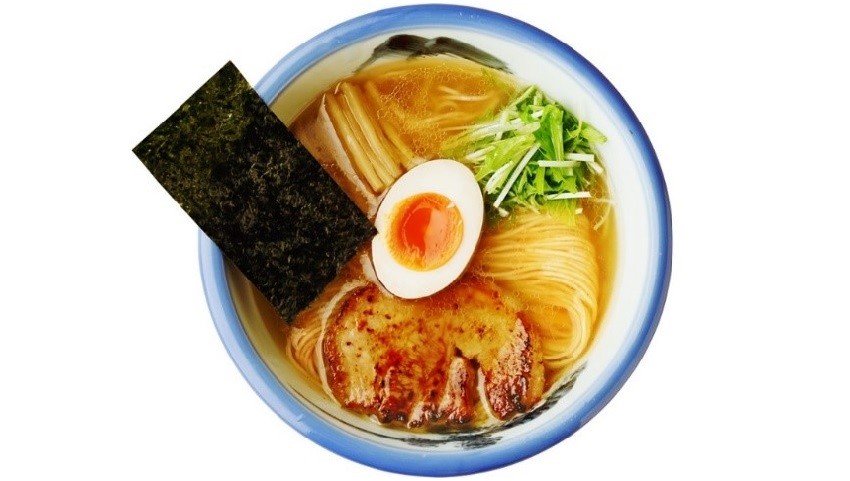 Explore the tastes of the individual ingredients as well as the sweetness of the refreshing golden soup.
"Rainbow Vegan Ramen" - A ramen dish even vegans can enjoy!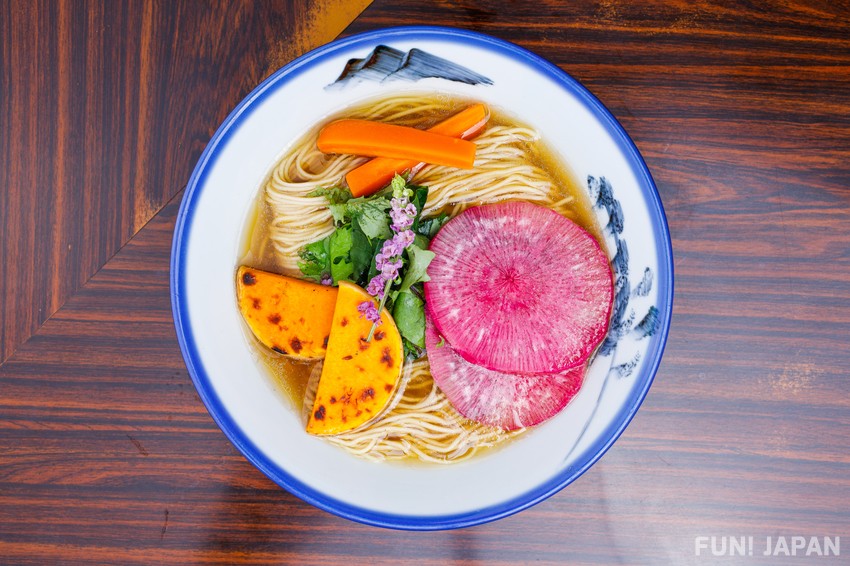 A dish which is aimed at vegans and has lots of colorful vegetables as ingredients. From the broth to the toppings everything is 100% plant-based and has been created to enhance the different flavors of the vegetables. The noodles are made with lotus roots instead of eggs, meaning vegans can eat this dish safe in the knowledge that no animal products were used.

※Select Stores Only
Choose the type of chicken fat and noodles based on your preference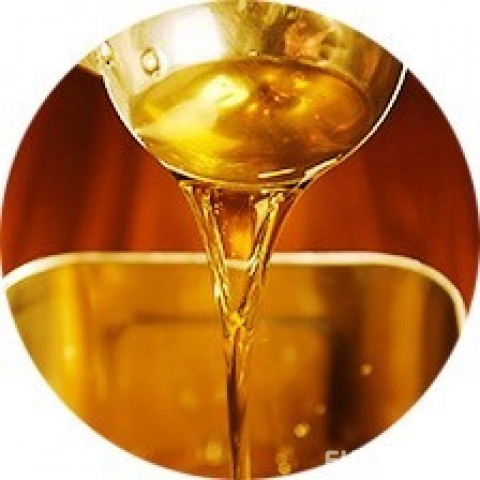 When ordering your ramen, you can choose what kind of chicken broth the vegetables will be served in as well as what kind of fat you would like to finish the dish off with to give it the typical ramen rich yet mild flavor. For people who want a good balance when eating their ramen we would recommend "Tanrei" (smooth and refreshing), for people who want a more rich and flavorful dish we would recommend "Maroaji".


Also, depending on the menu item, you are able to choose the type of noodles you want such as Temomi Men (wavy type noodle made using a unique vacuum dough blender), Konnyaku Men (made from Japanese yam root and homemade white-dashi), or Gokuboso Men (wholegrain wheat noodles).

Store Information
Store Name:AFURI Harajuku
Address:GRANDE FORESTA Harajuku 1F〒151-0051 Tōkyō-to, Shibuya City, Sendagaya, 3-chōme−63−1
Open Hours:10:00~23:30
Holidays:None
Access:4 minutes walk from JR Yamanote Line Harajuku Station / 6 minutes walk from the Tokyo Metro Chiyoda Line Meiji-jingumae 'Harajuku' Sta.
New Taste -「Afuri Kara Kurenai」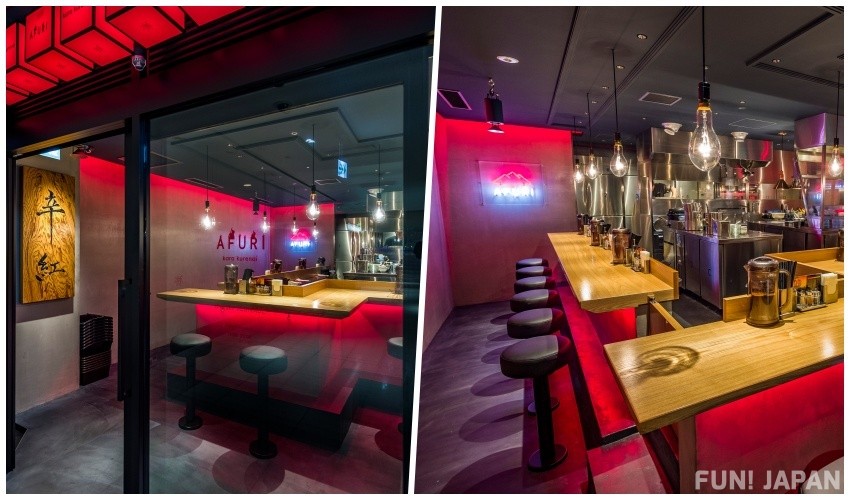 AFURI is offering a new spicy red ramen using their specialty chicken base. It uses various Japanese red peppers that blend together to create a very spicy mix and original flavor. If you are someone who is fond of spicy food, why not give it a try?

Choose your level of spice from 1 to 10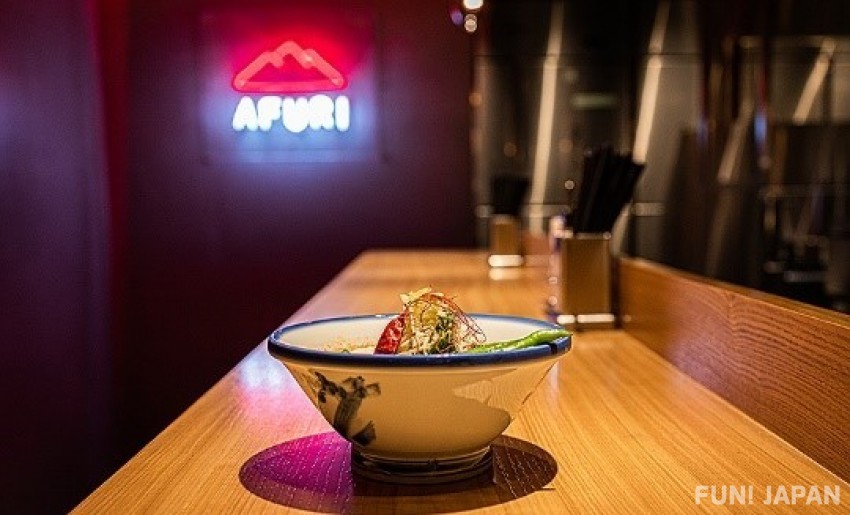 "Yuzu Kara Kurenai Ramen" uses a chicken broth base, yuzu juice as well as the original spice mix to create this dish. You can choose the spiciness of your soup from level 1 through 10 (levels above 5 cost extra). You can also choose the spice level for the "Kara Kurenai Ramen".

They also offer a non-spicy menu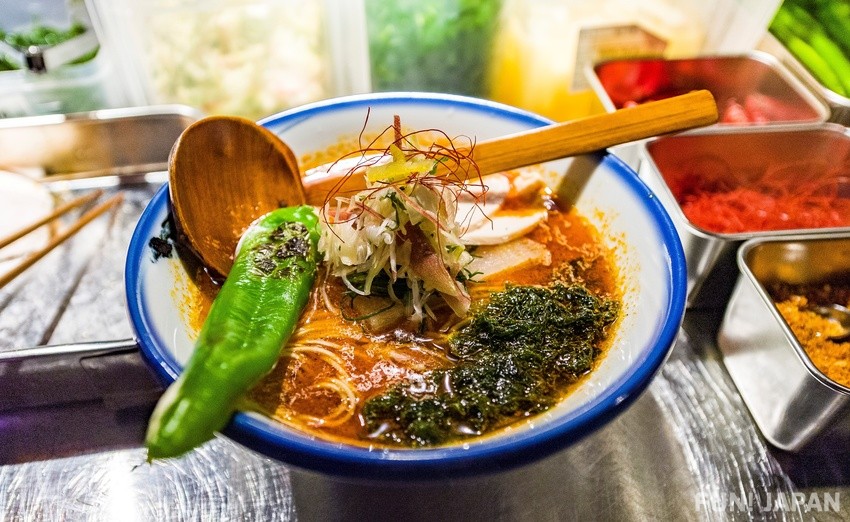 "AFURI Karakurenai" doesn't only offering spicy dishes. You can also enjoy AFURI's standard menu which includes their popular and deliciously flavored "Yuzu Shiro Shoyu Ramen", "Yuzu-Nishiki Tsukemen" and much more. Even if you're someone who doesn't like spicy food you don't have to worry about visiting the shop and finding something for you!

Store Information
Store Name:Afuri Karakurenai Shinjuku Subnade
Address:〒160-0021 Tokyo, Shinjuku City, Kabukicho, 1 Chome−2−2 5 Shinjuku Subnade
Open hours:11:00~22:30
Holidays:Differs based on individual stores
Access:2 minutes walk from JR Shinjuku Station East Entrance / 1 minute walk from Seibu-Shinjuku Station / 1 minute walk from Tokyo Metro Shinjuku Station / 1 minute walk from Toyko Metro Shinjuku Sanchome Station
[Survey] Traveling to Japan