3 Recommended Hotels in Famous Hot Spring Area Beppu
Beppu City is a hot spring city, but there are plenty of other attractions, such as gourmets and sightseeing spots. Beppu Onsen, known as one of the best hot springs in Kyushu, is said to be the best in Japan for both the number of springs and the amount of spring water.

This will be an introduction to recommended hotels for enjoying sightseeing such as "Jigoku Meguri", The Hell Tour.

Suginoi Hotel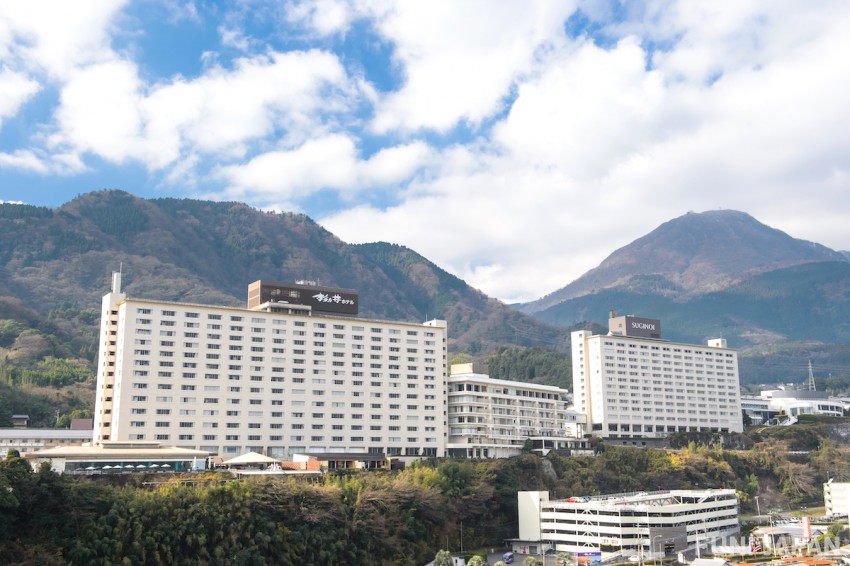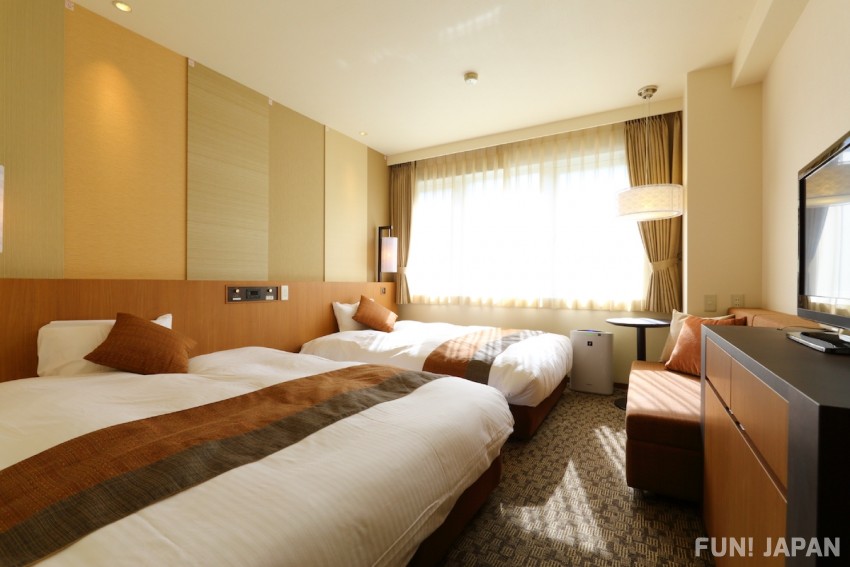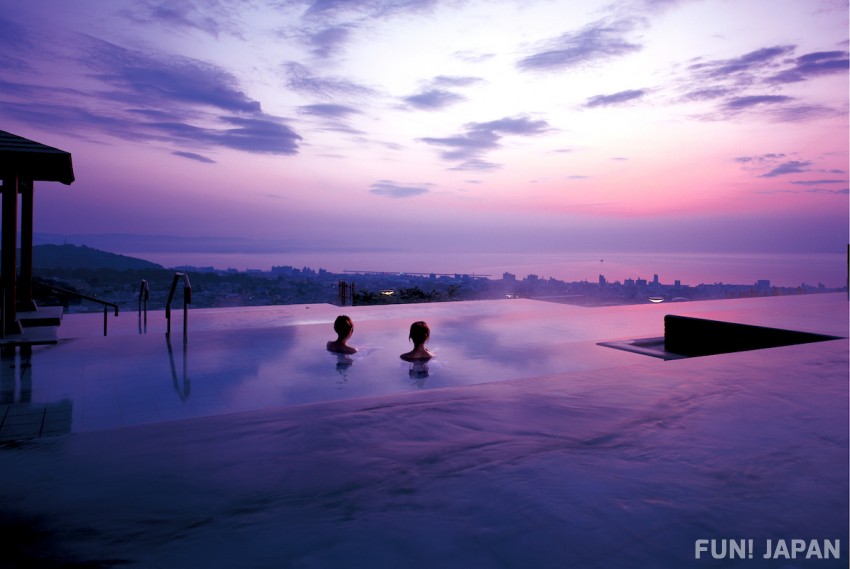 The biggest charm of the amusement-rich Suginoi Hotel is the Tanayu which is an open-air bath with a superb view overlooking Beppu Bay. Be sure to take a look at the spectacular view from Tanayu, where five-tiered baths spread out on rice terraces.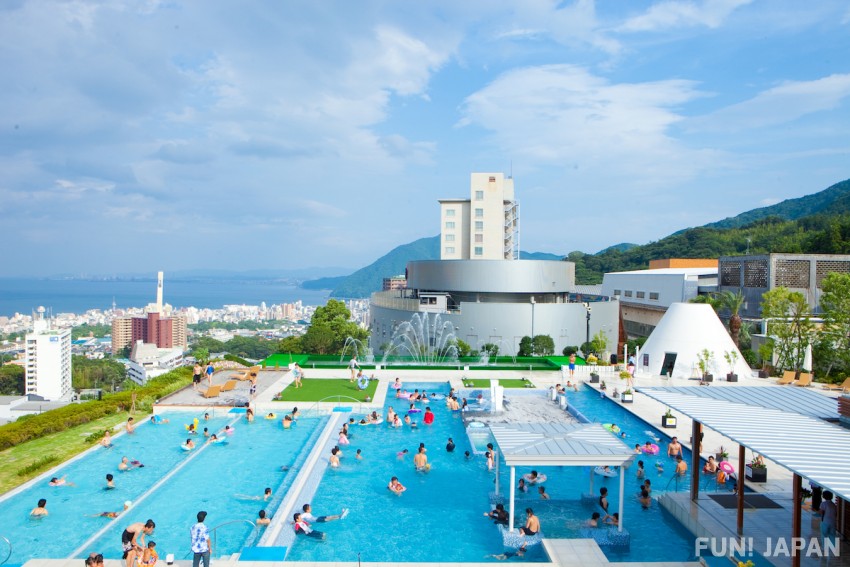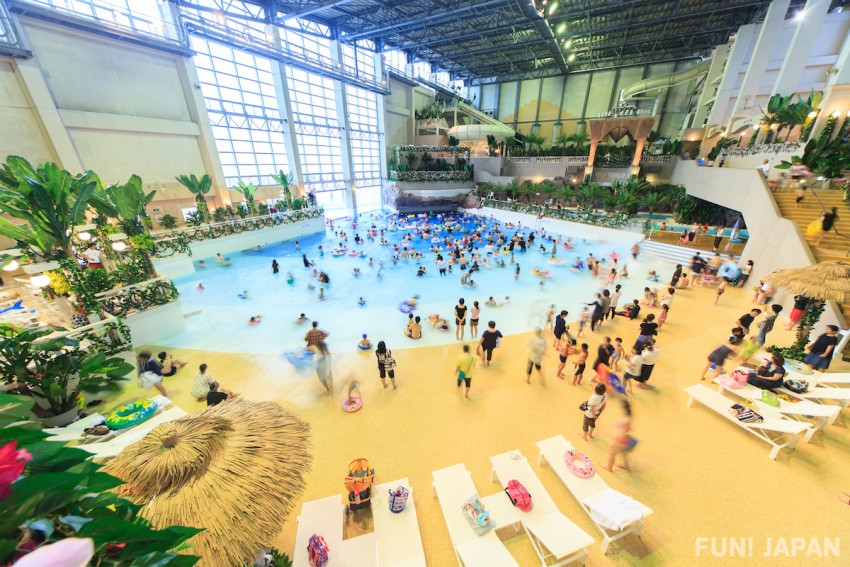 There is an open-air hot spring facility where families and couples can enjoy time together in swimsuits. It is an indoor leisure pool with waves (for a limited time), a gym and a spa.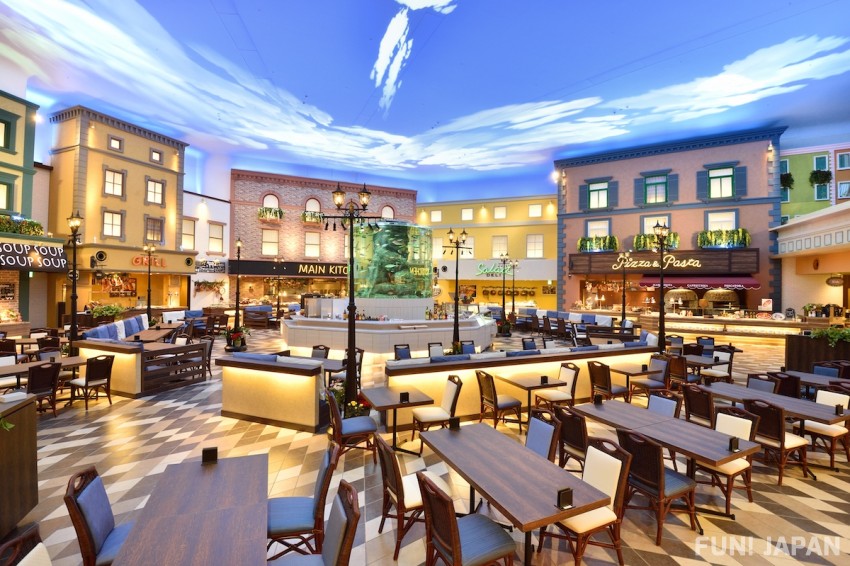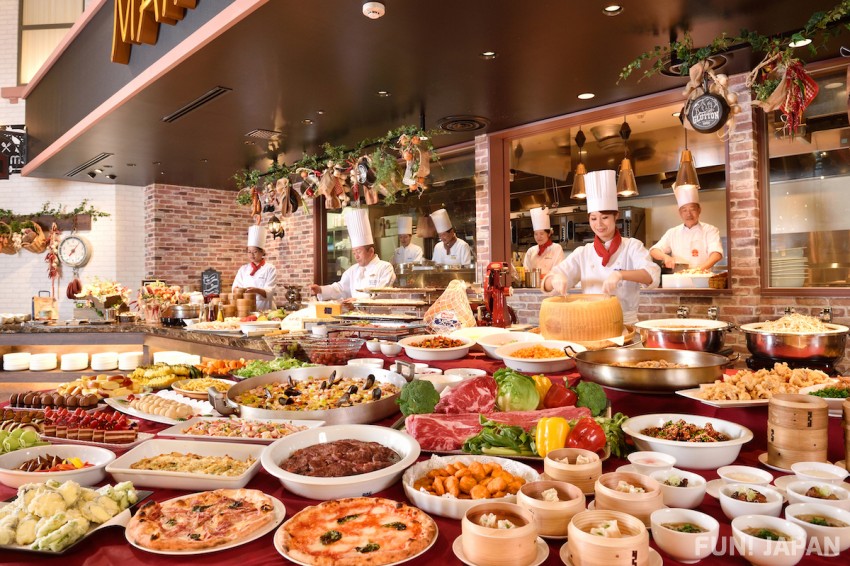 A variety of restaurants are also attractive, especially at the Ceada Palace buffet venue with a huge aquarium in the center, where you can enjoy a live kitchen served in front of you. Be sure to enjoy Beppu Onsen at Suginoi Hotel, packed with elements that can be enjoyed not only by children, but by people of all ages.

Spot Information
Spot name: Suginoi Hotel 

(杉乃井ホテル)

Street Address: 1 Kankaiji, Beppu City, Oita Prefecture
Access: About 10 minutes from Beppu Station by Taxi (free shuttle available *no reservation required)
Wi-Fi: Available
Language: English, Chinese (simplified and traditional), Korean
Credit cards: Available
Beppu Kamenoi Hotel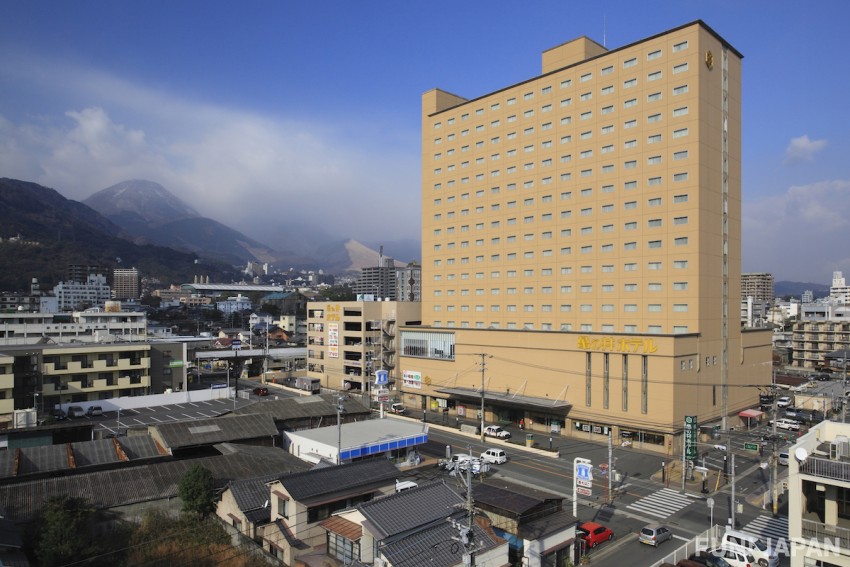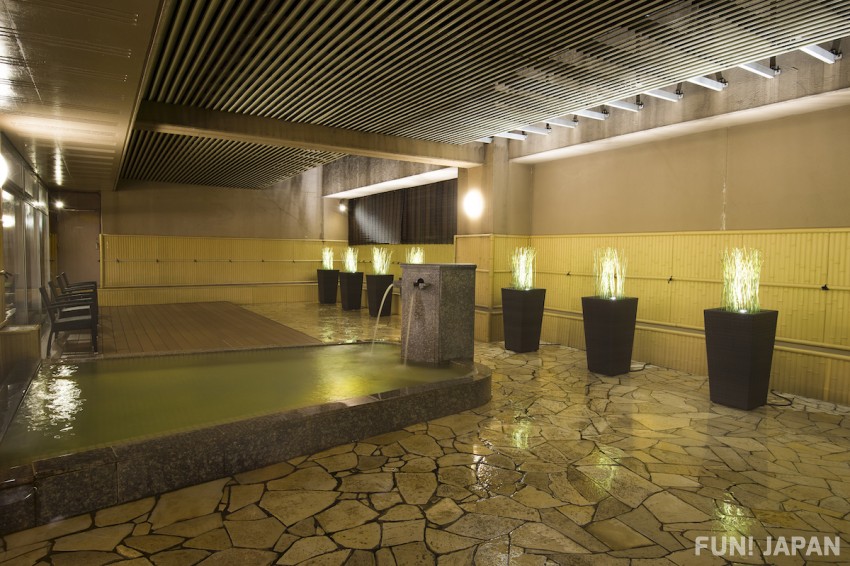 At the Beppu Kamenoi Hotel, the spirit of the founder with the catchphrase of "Mountain is Fuji, sea is Setouchi, and hot spring is Beppu" is a well-established large public bath and open-air bath. You should definitely enjoy the abundant springs of Beppu. It will surely heal the fatigue after a long trip.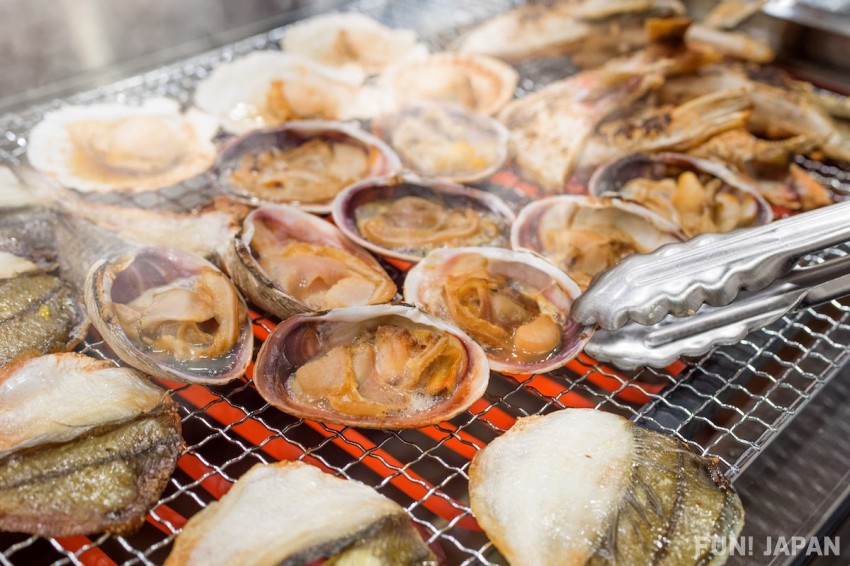 At the variety of restaurants can be enjoyed by people of all ages, from children to the elderly. At the buffet live that imitates the multiple natural spring water sources Jigoku Meguri in Beppu Onsen. Seasonal ingredients such as vegetables can be enjoyed by hell steaming or by furnace roast.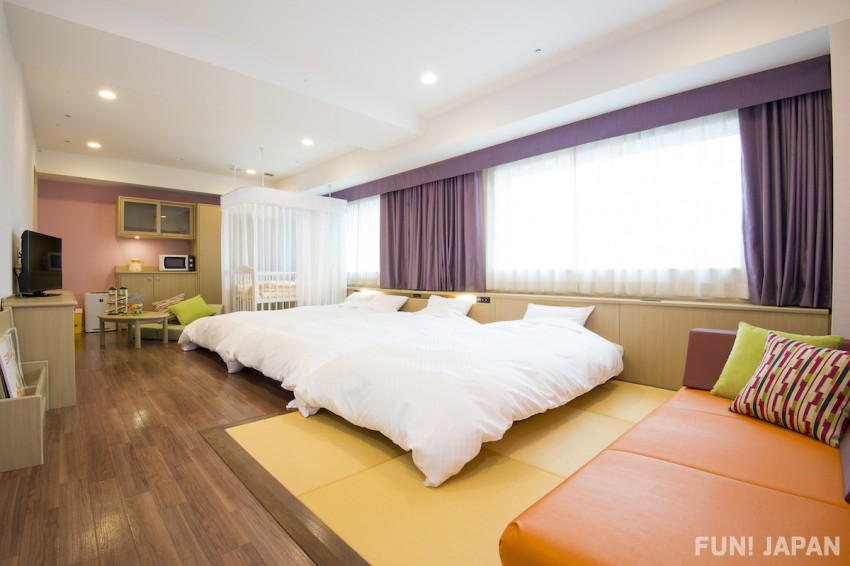 Rooms range from standard twins to rooms with up to 6 beds, and for family trips you can find rooms that are perfect for your stay, including baby rooms with toys and baby items.

Spot Information
Spot name: Beppu Kamenoi Hotel 

(別府亀の井ホテル)

Street Address: 5-17 Chuo-cho, Beppu city, Oita 
Access: About 4 minutes on foot from Beppu Station
Wi-Fi: Available
Language: English, Korean, Chinese (simplified and traditional)
Credit cards: Available, Alipay, WeChat Pay, PayPay available
Ooedo Onsen Monogatari Beppu Seifu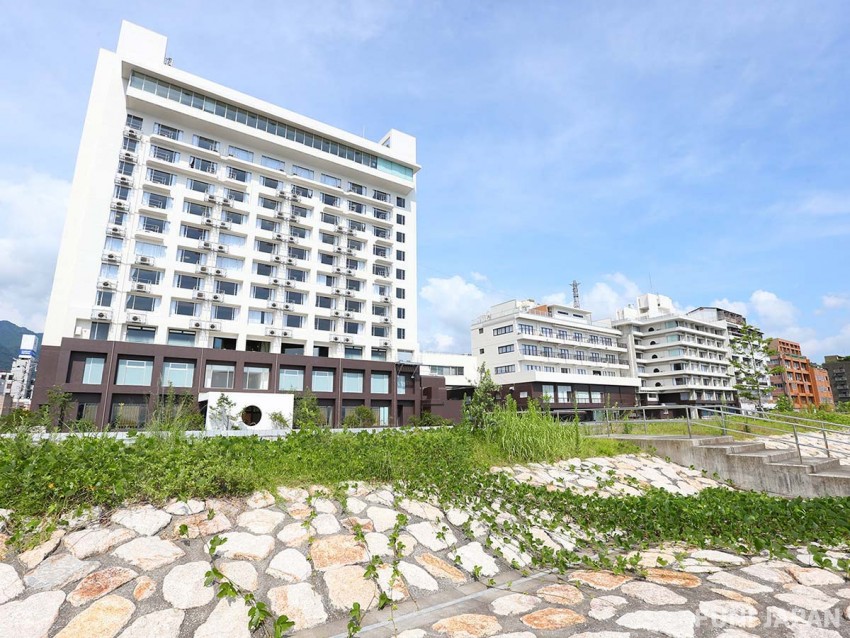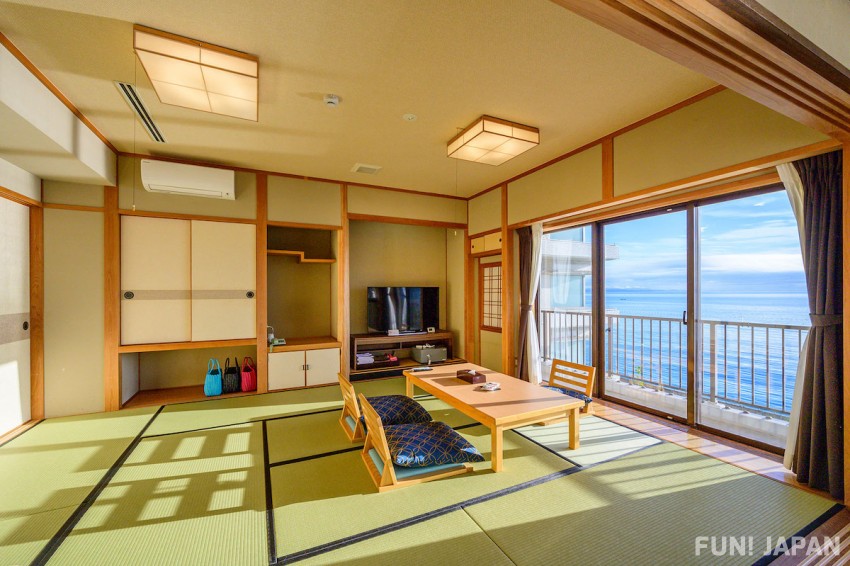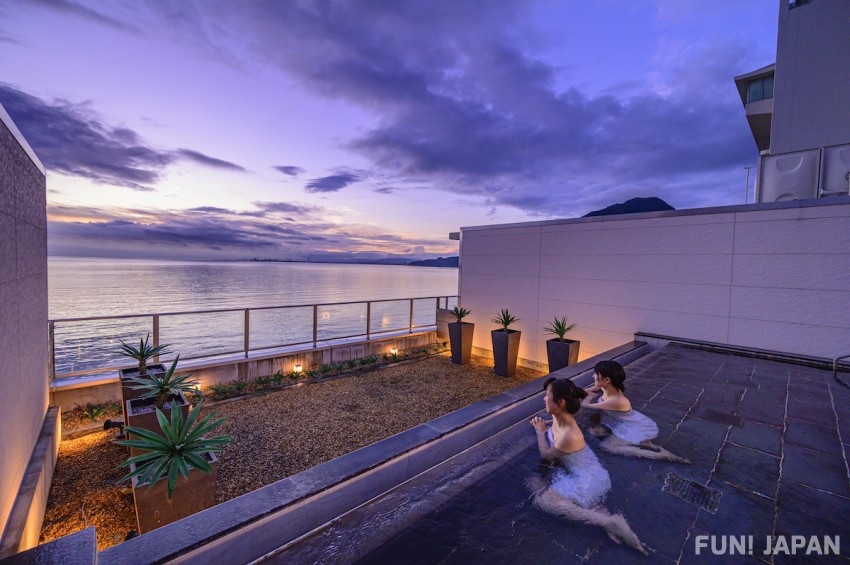 The modern and casual hot spring hotel facing Beppu Bay, Ooedo Onsen Monogatari Beppu Seifu boasts ocean view rooms and a public bath. The view from the open-air public bath with a panoramic view of Beppu Bay and the outdoor open-air bath is truly spectacular.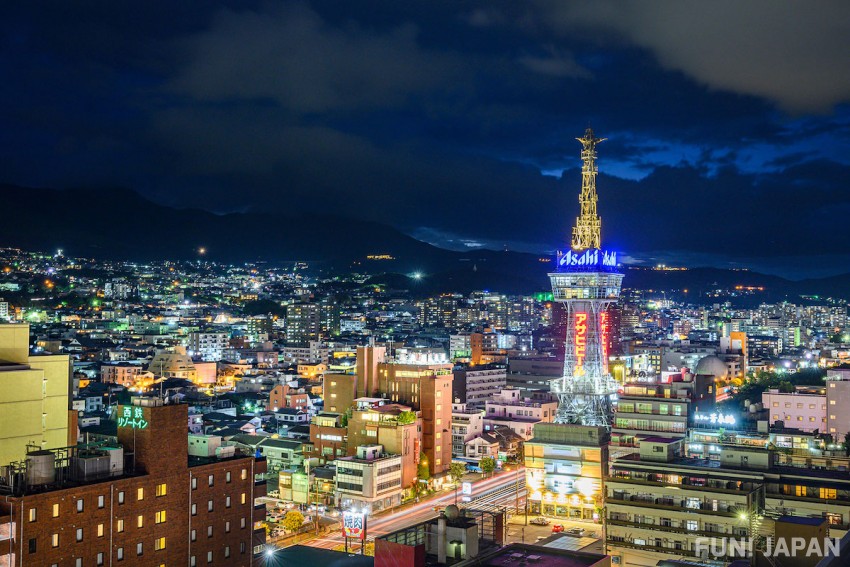 From the restaurant on the 12th floor, you can enjoy the sunset over Beppu Bay and see the beautiful night view of Beppu city.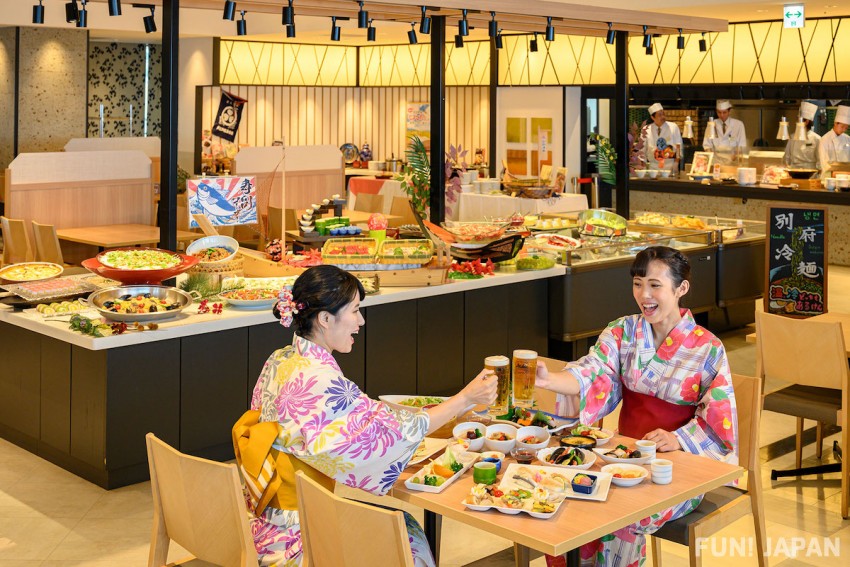 The dinner buffet menu that changes with the seasons includes a wide variety of Oita's typical dishes, including classic dishes. The great thing is that the desserts and gelato ice are all you can eat.

A popular service for women is that you can freely choose a yukata with your favorite pattern after check-in.
Spot Information
Spot name: Ooedo Onsen Monogatari Beppu Seifu (大江戸温泉物語「別府清風」)



Street Address: 2-12-21, Kitahama, Beppu-shi, Oita 874-0920
Access: Approximately 10 minutes on foot from Beppu Station (Pick-up bus available *Reservation required in advance)
Wi-Fi: Available only around the lobby
Language: English, Chinese
Credit cards: Available
[Survey] Traveling to Japan
Recommend