What are The Recommended Hotels Near Izumo Taisha?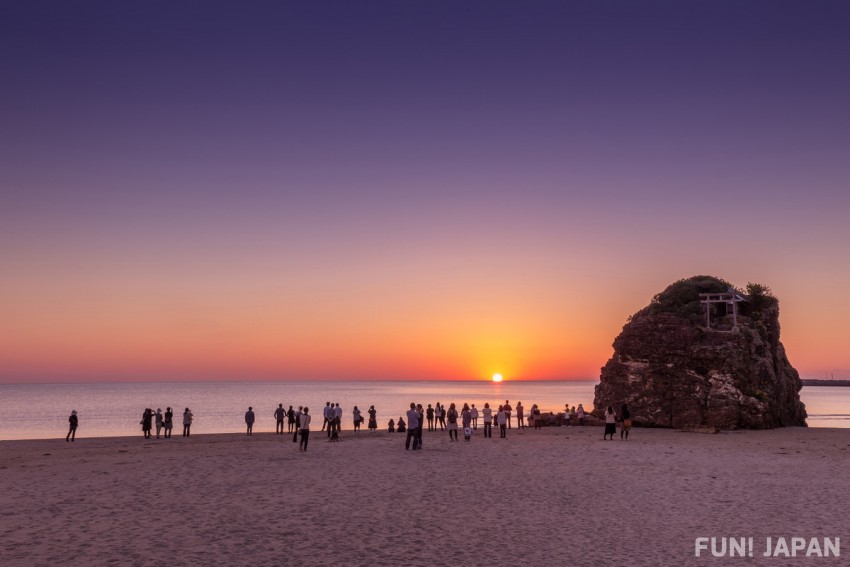 Staying at a hotel within walking distance from Izumo Taisha Shrine is recommended for visiting places of interest in Izumo. If you do this, you can visit places early in the morning in a clear atmosphere. The beautiful sunset over Inasa Beach, a place that has become the setting for a local myth, can also be enjoyed. In this article, we will introduce recommended accommodation where you can enjoy the charm of Izumo to the fullest.

Two Hotels on the Same Premises Near Izumo Taisha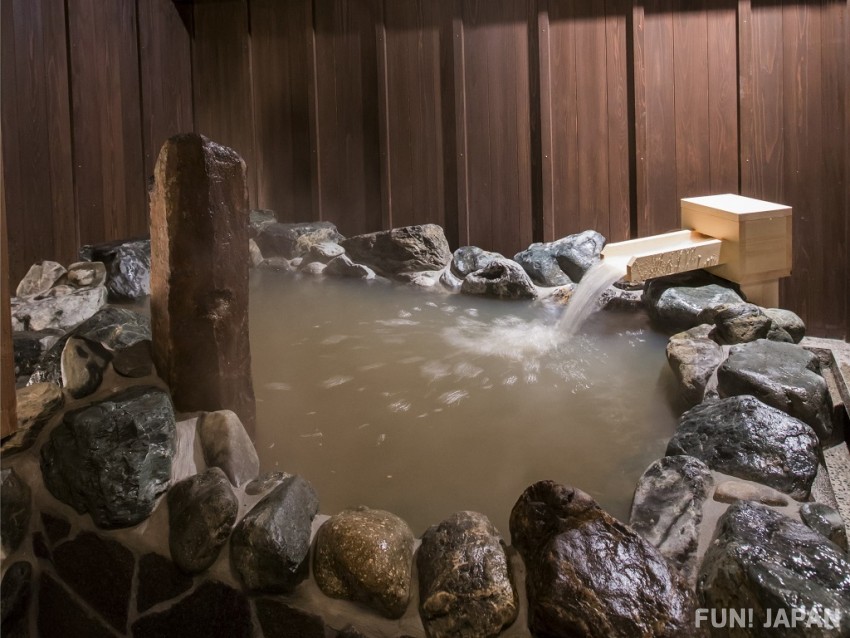 Located 8 minutes on foot from Izumo Taisha Shrine, a popular god of marriage and fortune, "Oyado Tsukiyo no Usagi" (お宿 月夜のうさぎ) and "Inishie no Yado Keiun" (いにしえの宿 佳雲) are hotels on the same site with different charms. In the common area that connects these two hotels, there is a large public bath which uses hot spring water from a private source, and five different types of reservable baths and it is made so you to can go round all the hot springs in the building.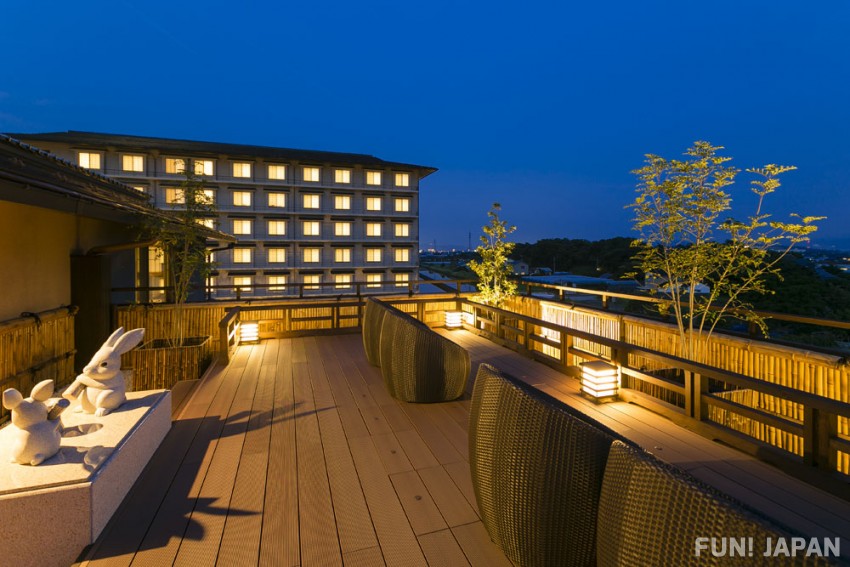 Additionally, there are plenty of facilities besides hot springs such as a library and areas where you can rest after taking a bath or between going around the different baths. On the rooftop, there is a moon viewing platform with two rabbit motifs, where you can see the moon and the Izumo scenery under moonlight. Also, it is possible to borrow a coloured yukata at the "Yukata Tokoro", so we recommend spending time in your favourite yukata after taking a bath.
Oyado Tsukiyo no Usagi with Rabbit Motif that Closely Connected to Izumo Taisha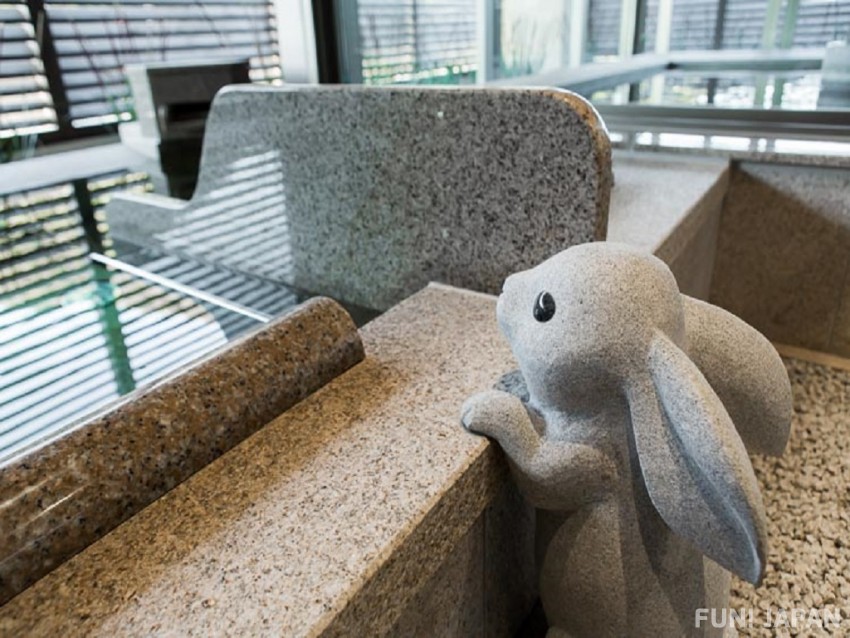 Oyado Tsukiyo no Usagi is a hotel that combines traditional Japanese and modern styles. All guest rooms have a tatami mat floor and Japanese-style beds, making it a hotel where you can feel comfortable. The meals are also one of the attractions of this hotel.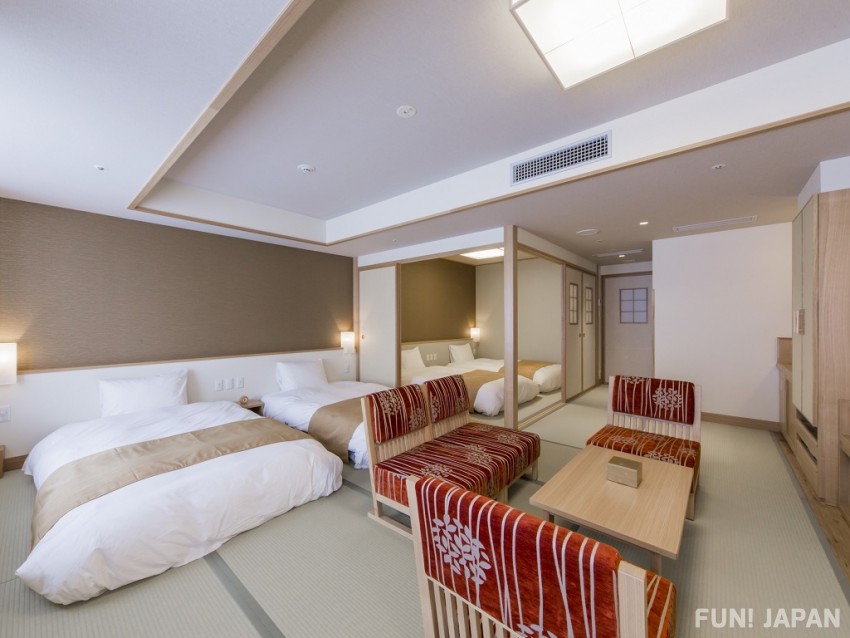 At the dinner buffet, you can enjoy fresh seafood from the Sea of ​​Japan and local cuisine from Izumo, served in a boat-shaped container about 180 cm long. On the other hand, the breakfast buffet offers a wide variety of menus, including seafood bowls and a wide variety of Japanese and Western dishes. And if you get hungry after dinner, the Yonakisoba Noodles service is great.It is an inn where you can be satisfied with both facilities and services.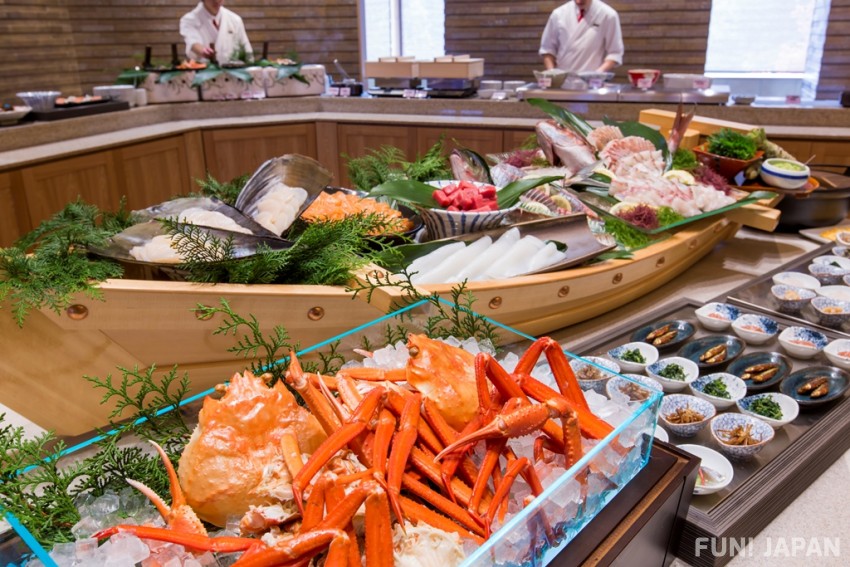 Spot Information
Hotel name: Oyado Tsukiyo no Usagi (お宿 月夜のうさぎ)
Spot address: 1443-1 Azahongo, Shurimen, Taishacho, Izumo City, Shimane 699-0721 
Access: 

Tokyo Station → [Shinkansen] about 3 hours and 15 minutes → Okayama Station → [JR Limited Express] about 3 hours and 15 minutes → Izumoshi Station → [Ichibata Train] about 8 minutes → Kawato station → [Ichibata Train] about 11 Minutes → Izumo Taishamae Station ... about 15 minutes on foot
Haneda Airport → [Airplane] About 1 hour and 25 minutes → Izumo Enmusubi Airport→ [AirportBus] about 35 minutes → In front of the main gate… About 8 minutes on foot.

Wi-Fi: Available 
Language: English

Credit cards: JCB, VISA, Master, AMEX, UC, DC, NICOS, Diners, UFJ, Saison
Inishie no Yado Keiun, an Elegant Hotel with Izumo Mythology motif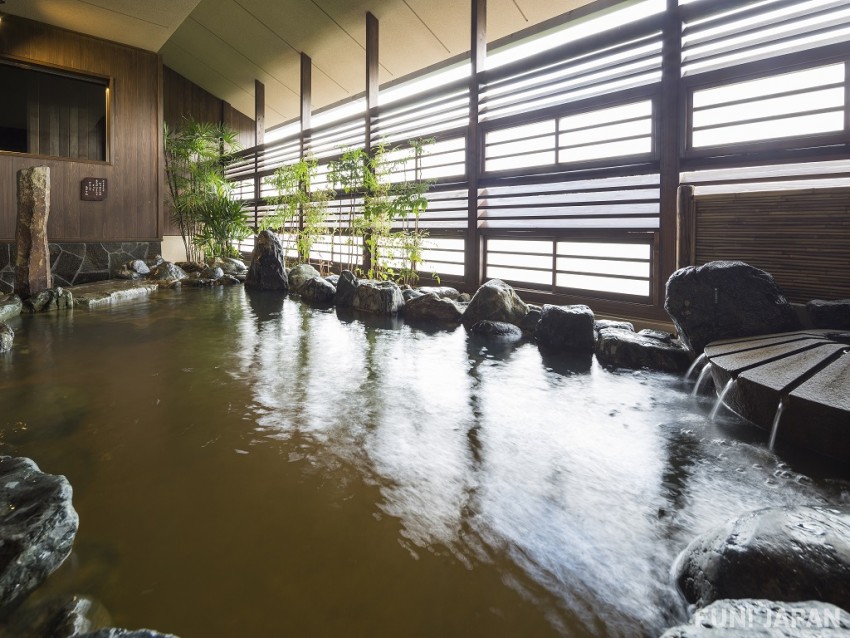 Inishie no Yado Keiun is a hot spring hotel decorated with motifs from Izumo mythology. Standard guest rooms are spaces with a relaxing and luxurious Japanese-style room with a bed where you can spend quality time. The premium rooms are even more elegantly designed, with a private garden and an open-air, natural hot spring bath. It is a room where you can fully feel the charm of Izumo.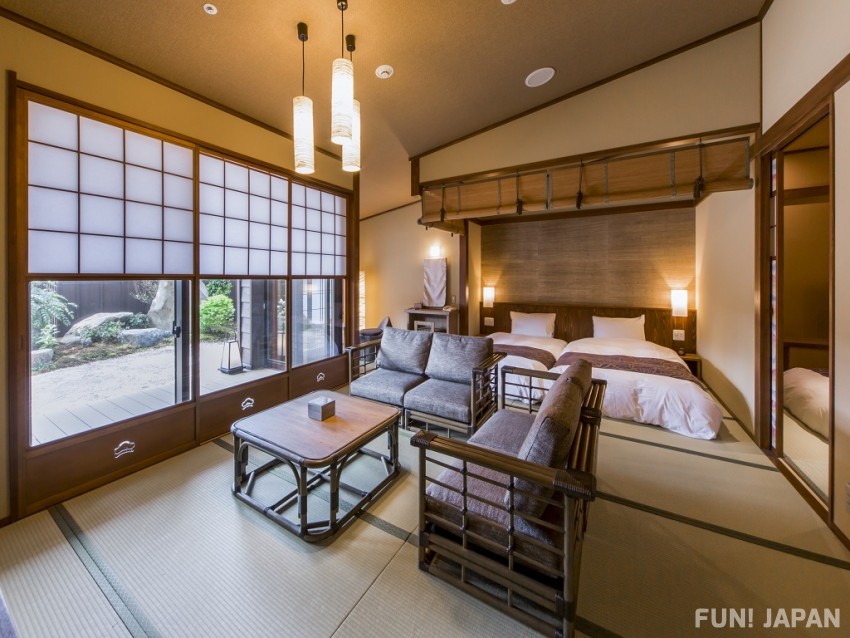 For dinner, you can enjoy a banquet using seafood from the Japan Sea and selected mountain vegetables. And the breakfast is a one soup seven dishes Japanese-style meal with dried fish grilled before your eyes and Shimane specialties. It is a hotel overflowing with the charm of Izumo.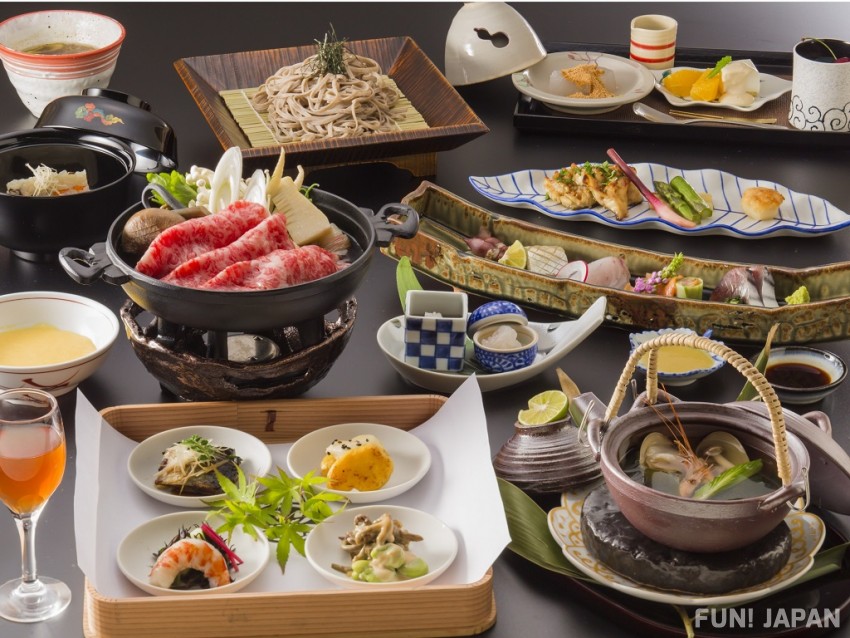 Spot Information
Spot name: Inishie no Yado Keiun (いにしえの宿 佳雲)



Spot address: 1443-1 Azahongo, Shurimen, Taishacho, Izumo City, Shimane 699-0721
Access: Tokyo Station → [Shinkansen] about 3 hours and 15 minutes → Okayama Station → [JR Limited Express] about 3 hours and 15 minutes → Izumoshi Station → [Ichibata Train] about 8 minutes → Kawato station → [Ichibata Train] about 11 Minutes → Izumo Taisha-Mae Station ... about 15 minutes on foot
Haneda Airport → [Airplane] About 1 hour and 25 minutes → Izumo Enmusubi 

Airport → [Airport Connection Bus] about 35 minutes → In front of the main gate… About 8 minutes on foot.

Wi-Fi: Available
Language: English


Credit cards: JCB, VISA, Master, AMEX, UC, DC, NICOS, Diners, UFJ, Saison
[Survey] Traveling to Japan
Recommend