4 Super Famous Dishes We Want to Eat at Restaurants in Ozu in Japan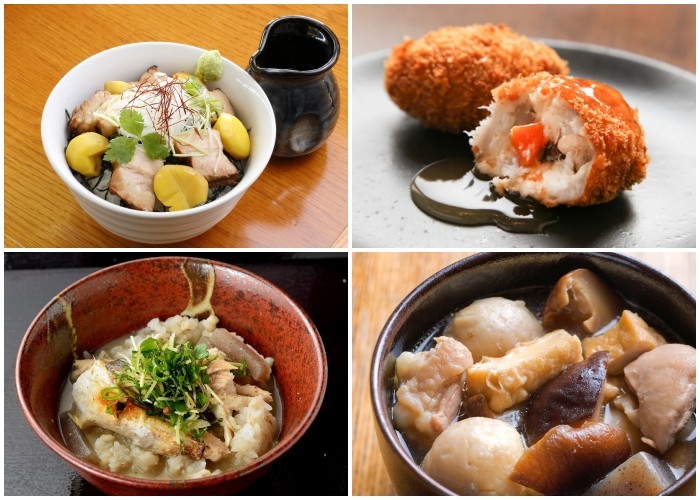 At restaurants in Ozu, you can try various dishes such as local dishes passed down through generations such as famous local dishes using produce like river fish and chestnuts. Here, we will introduce 4 of these famous dishes that we recommend. 

Ozu Croquettes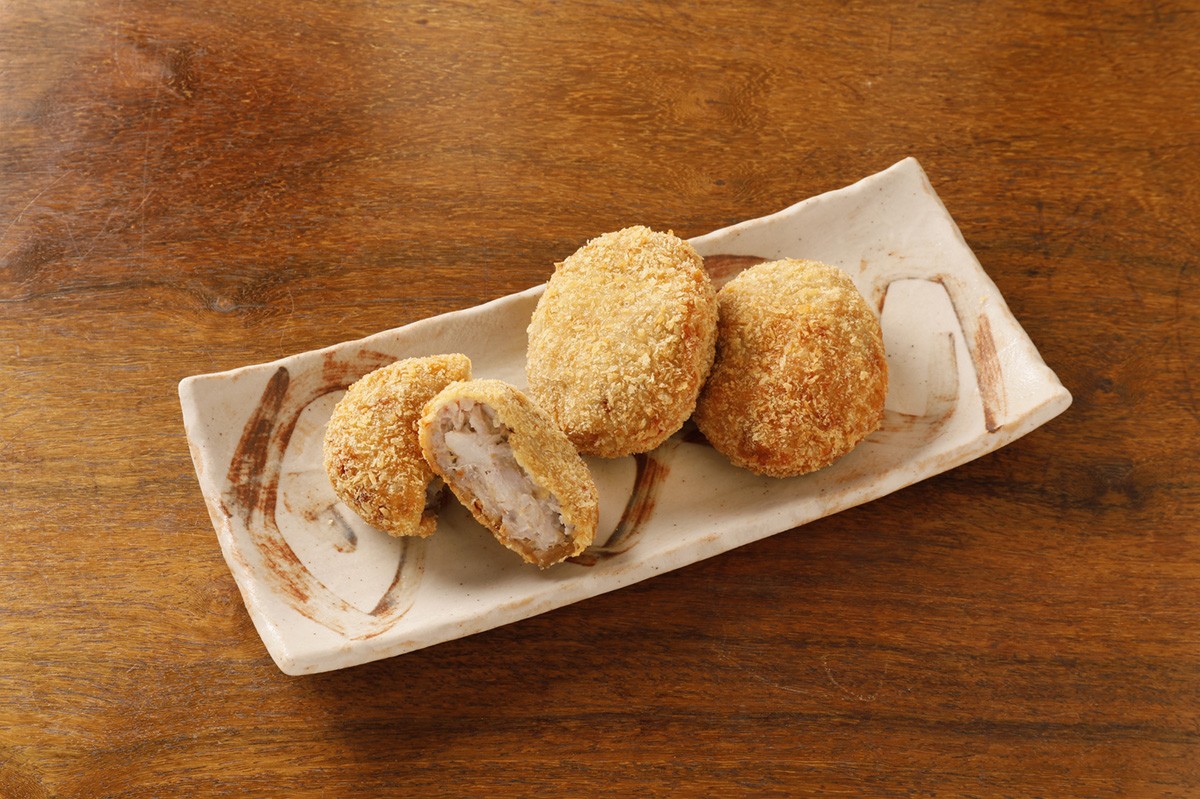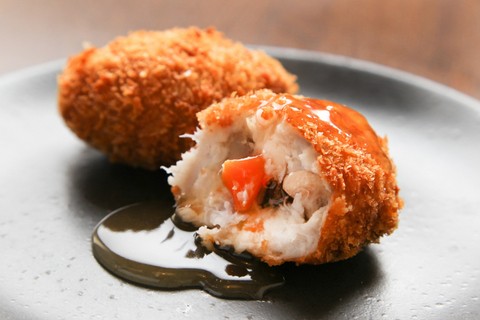 Ozu croquette is a new local dish that was born from the idea of being able to eat another local dish, "Ozu Imotaki" easily. It includes mostly taro boiled together with some vegetables and chicken and frying it in breadcrumbs. The smooth texture of the taro goes extremely well with the crunchy coating. Also, depending on the restaurant, the Ozu no Imotaki inside may taste different, but in general it has a sweet flavour. 

Furthermore, Ozu croquette can be eaten at restaurants such as, "Oshokuji Tokoro Nishikawa" and "Motsu Nabe Izakaya Netsuen". The price is reasonable at 150 - 450 yen. (Information accurate August 2019. 
Amago no Satsuma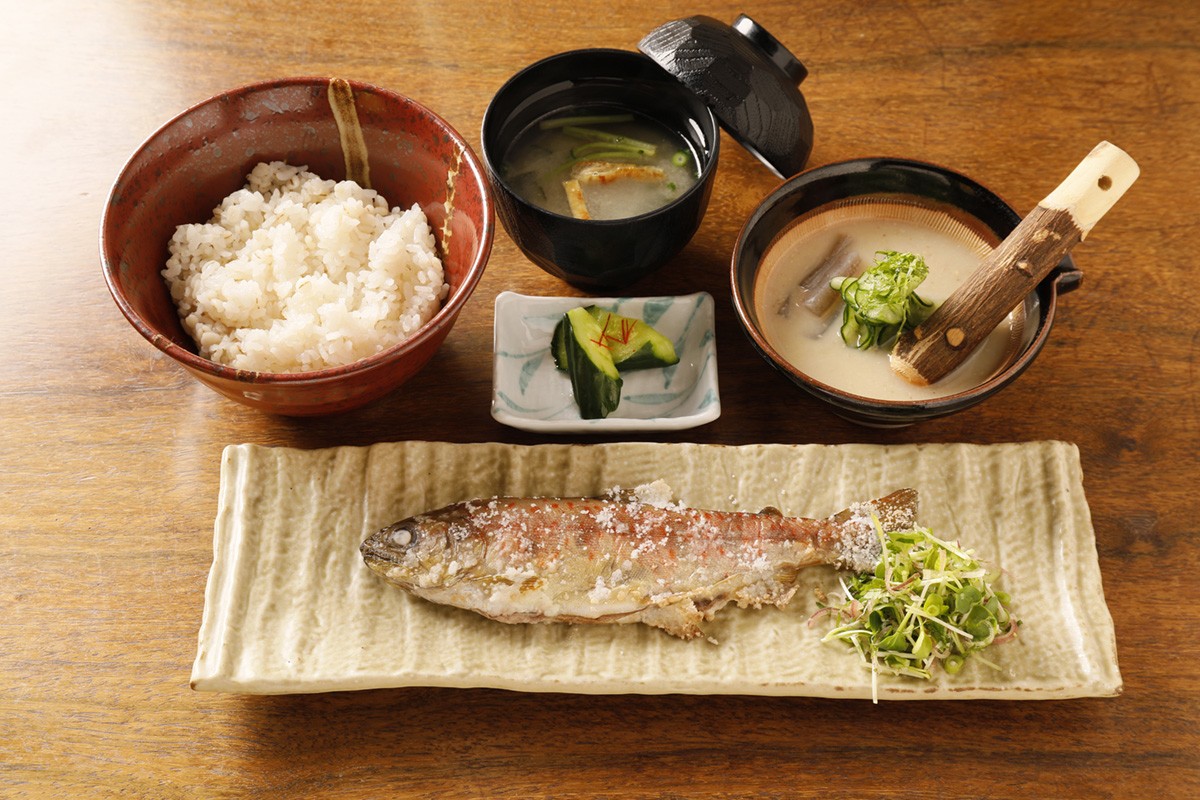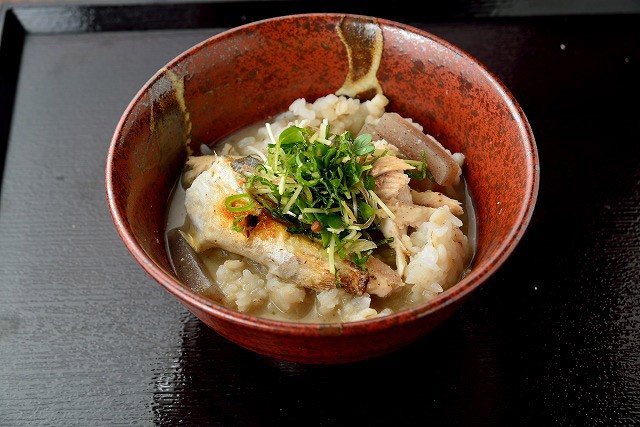 Amago no Satsuma is a dish made with Amago trout raised in the fresh water of Kawabe. The basic style involves taking the fragrantly fried Amago trout and putting it in the soup made with melted barley miso. Then add warm rice on top and it is ready to eat. You can bring out an even richer flavour by adding cucumber and sesame seeds. The refreshing taste of the Amago trout has no unpleasant smells and goes well with the miso. 

In addition, Amago no Satsuma is served in various restaurants in the city. Since you've come all the way here, why don't you try the authentic Kawabe restaurants "Kawabe Furusato no Yado" or Amago no Sato. The budget is 400 yen for a single item and 2000 yen for a full course meal. (Information as of August 2019). 
Ozu no Imotaki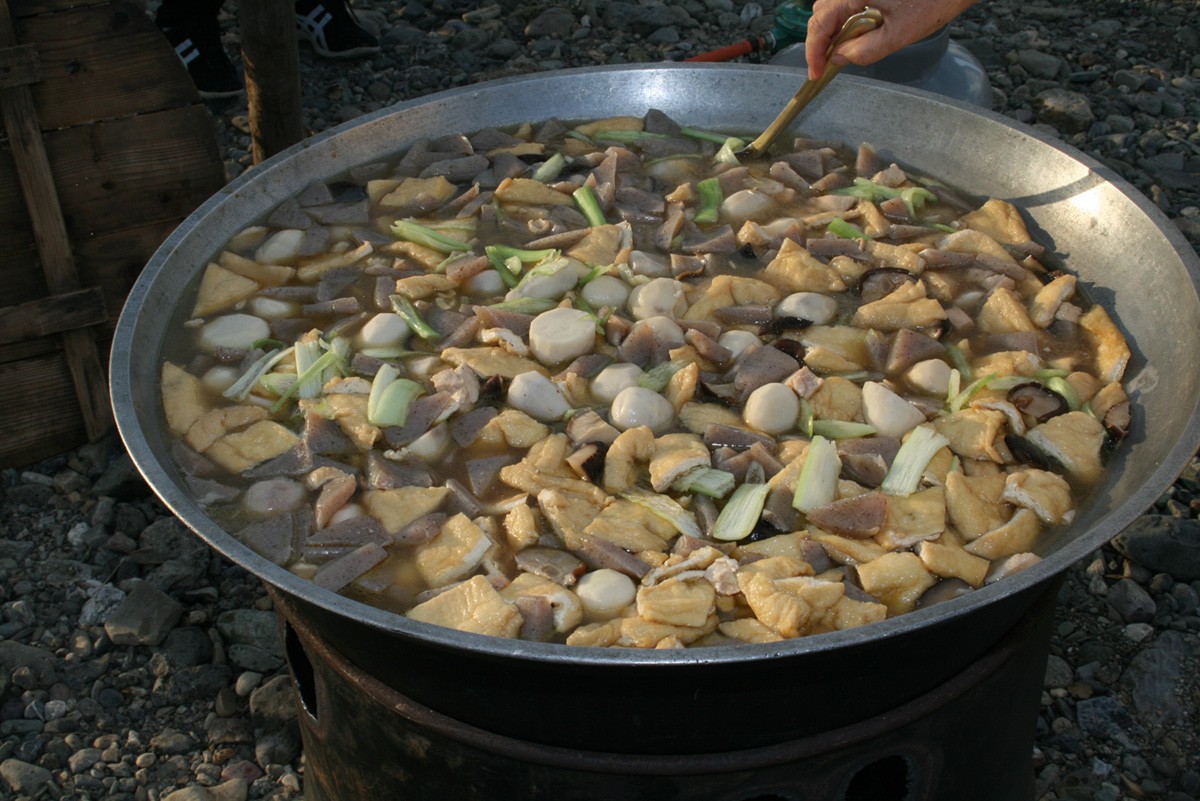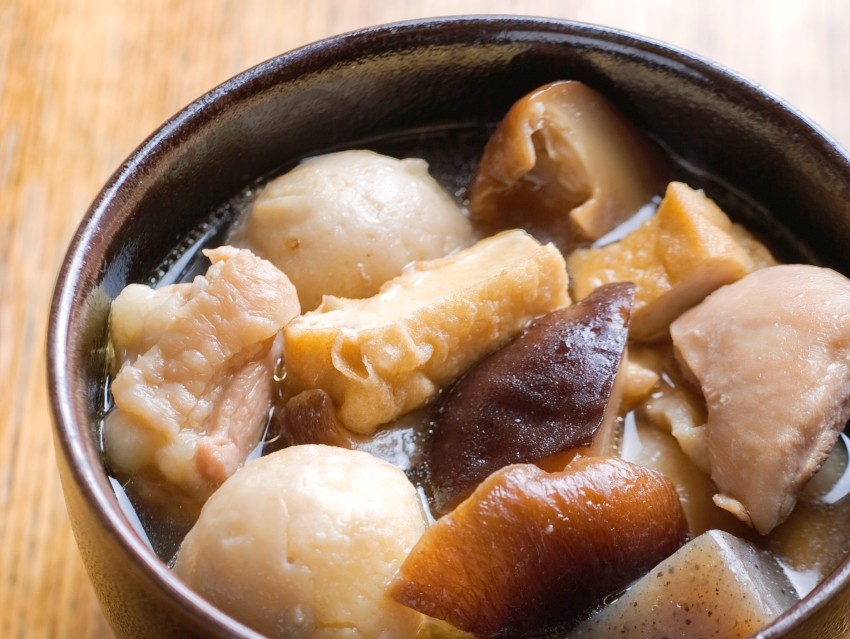 Ozu Imotaki has a history of over 350 years. It is the representative local food of the Ozu region. Taro are the main part of the dish and they are boiled together with chicken, Konyaku, vegetables, fried tofu. 

Ozu Imotaki is said to have originated from the hot pot that was served at traditional events where farmers gathered and people brought the local speciality, taro, to put in it. Nowadays, a banquet with a hot pot is held on the riverside of the Hijikawa River from the end of August to the end of October. It has become an autumn feature of Ozu. 

Also, there are various restaurants such as "Tono Machi Tarui" and "Muraya" where Imotaki can be eaten, but in general it is served for a limited period between late August and late October. In addition, most restaurants except "Tono Machi Tarui" require a reservation, so be careful. You should prepare a budget of around 1000 - 2000 yen. (Information as of August 2019).
Tonkuri Mabushi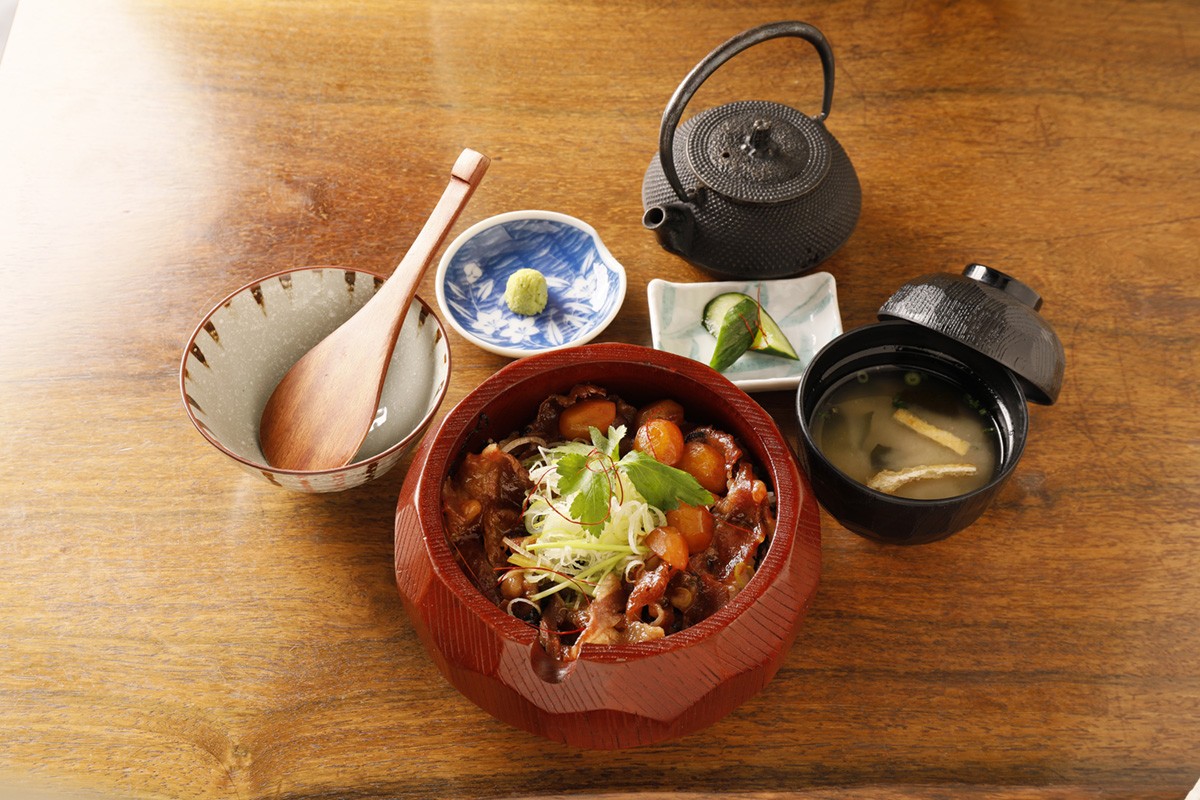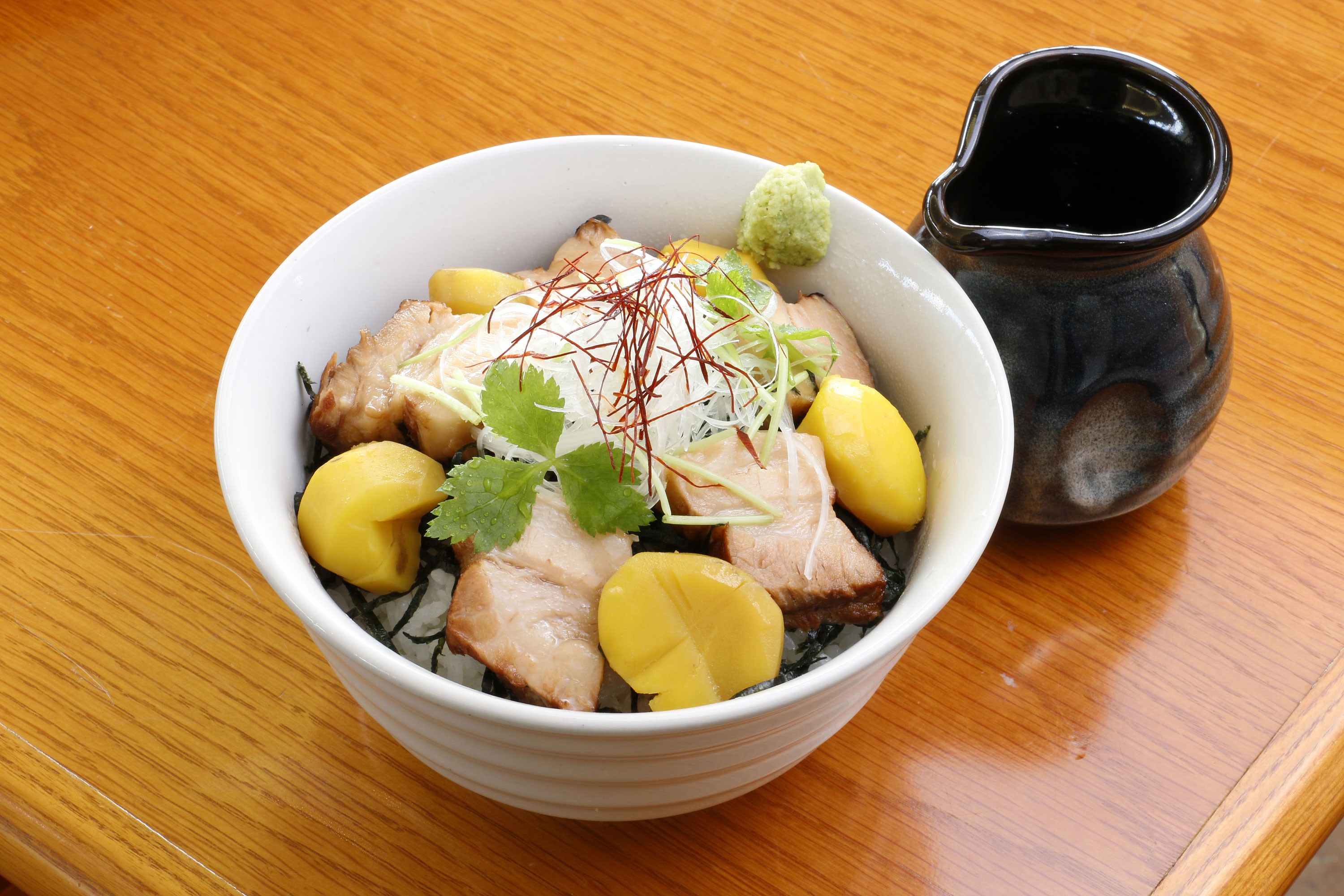 Tonkuri Mabushi is a unique ride dish that is made using specially produced chestnuts and local pork. The head chef of "Ozu City Koryu Sokushin Center Kanogawasō" developed the menu for making dishes with chestnut Shōchū. The shredded pork lightly fried with chestnut Shōchū matches the chestnut flavour and texture making it delicious. 

We recommend trying it as it is first and then putting black pepper dashi seasoning part way through. By changing up the flavour as you eat, you will not become bored before you finish eating. 
Furthermore, Tonkuri Mabushi is served at "Ozu City Koryu Sokushin Center Kanogawasō" and Ozu Robata Oburaya" and the prices range between 700 - 1,100 yen. (Information as of August 2019). 
[Survey] Traveling to Japan
Recommend