Japanese Garden and Old House, Garyu Sanso in Ozu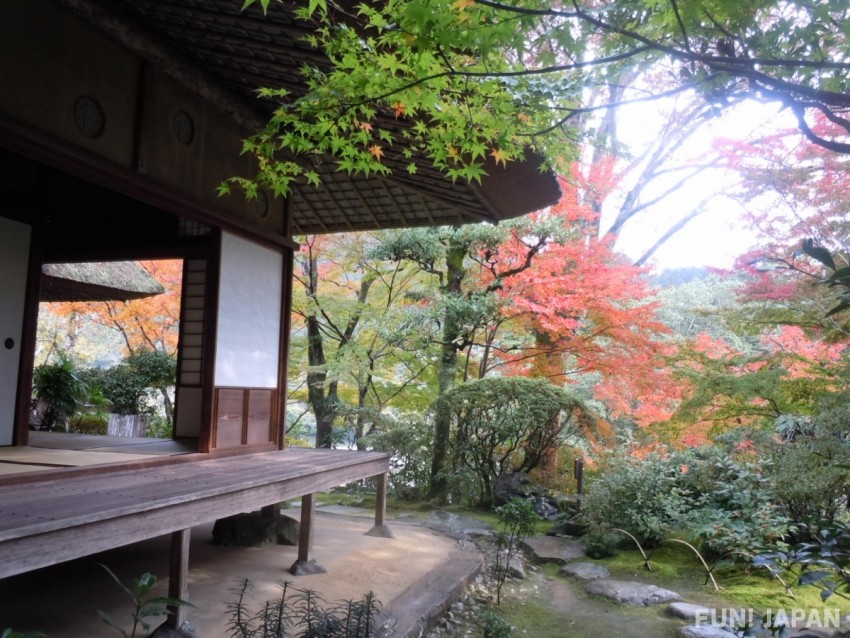 Garyu Sanso, located in the Hijikawa area of Ozu city in the Ehime prefecture, was built as a villa in the Meiji period. It is a Japanese-like house, you can see the elaborate design all around, there are buildings called Garyu-in, Furō-an and Chishi-an and a park. Japanese architect, Kisho Kurokawa, appraised that "It is a masterpiece that is not inferior to Katsura Imperial Villa and Shugakuin Imperial Villa." It also attained a 1 star in the Michelin Green Guide Japan in 2011. The more you pay attention to the finer details, the more interesting it becomes. We will introduce things to see at Garyu Sanso!

The Greatness of Seisui no Ma in Garyu Sanso, Ozu
The main building is Garyu-in. It looks like a farmhouse with its thatched roof. There are a few rooms inside and they are all elaborately designed. Among these, please pay attention to the water design latticework on the Ranma panels in the "Seisui no Ma". They have been made to be related to the water of the four seasons, such as the "Helwingia japonica" a deciduous shrub that grows in the shade of the mountains in spring, "water pattern", the ripples that occur on the water surface in summer, Kikusui in autumn and snow ring design windows in winter

To Overlook Garyu Sanso from Furō-an  
Furō-an was built on top of a cliff overlooking Garyu Sanso. Furō-an was built to look like a ship. It is made to protrude above the stone wall, so you can look down on Garyu Sanso from the top. The bamboo woven ceiling inside is also worth a look. It has a clever design that brightens the room by reflecting the moonlight on the ceiling at night with its rounded shape.
The Park Famous for Moss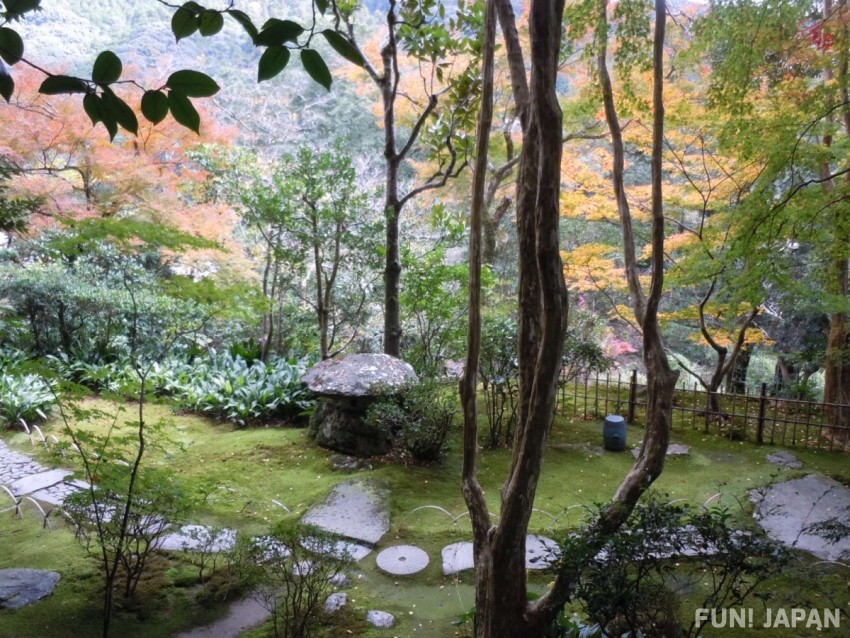 The third place to see is the garden. It is a wide Shakkei style garden that borrows the natural scenery centring on the Horaisan (Horaijima) and incorporates the mountain river surrounding it. There is moss growing on the stepping stones as if it was wrapping them up. The garden is about as famous as Saiho-ji Temple in Kyoto. Some species of rare moss that can be seen, so it is said to have the atmosphere of "THE Japanese Garden". There are some old trees that are over hundreds of years old. The autumn leaves are a must see. 

Access to Garyu Sanso, Ozu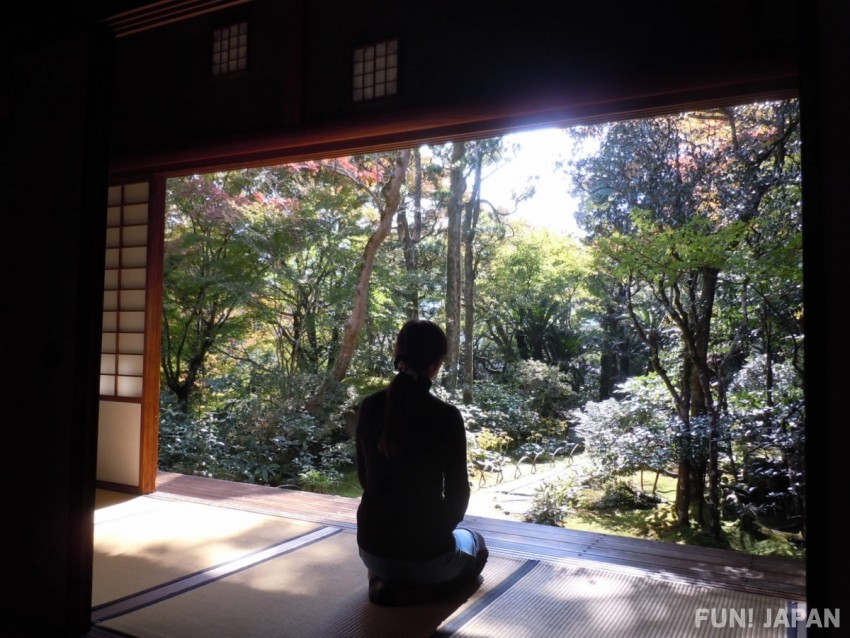 The nearest station to Garyu Sanso is JR Ozu station. It takes about 5 minutes to get there from the station by taxi. If you plan on going by car, we recommend the free car park "Ozu Machi no Eki Asamoya". 
Spot Information
Spot name: Garyu Sanso

Street Address: 411-2 Ozu, Ozu city, Ehime. 795-0012




Access: JR Iyo Ozu station (about 25 minutes on foot)...Garyu Sanso or JR Ozu station → (taxi) about 5 minutes → Garyu Sanso




Ticket: 500 yen




Opening times: 9:00-17:00 (last admission 16:30)




Holidays: open year round
[Survey] Traveling to Japan
Recommend