The Tasteful Architecture of "Tokaikan", a Hot Spring Inn in Japan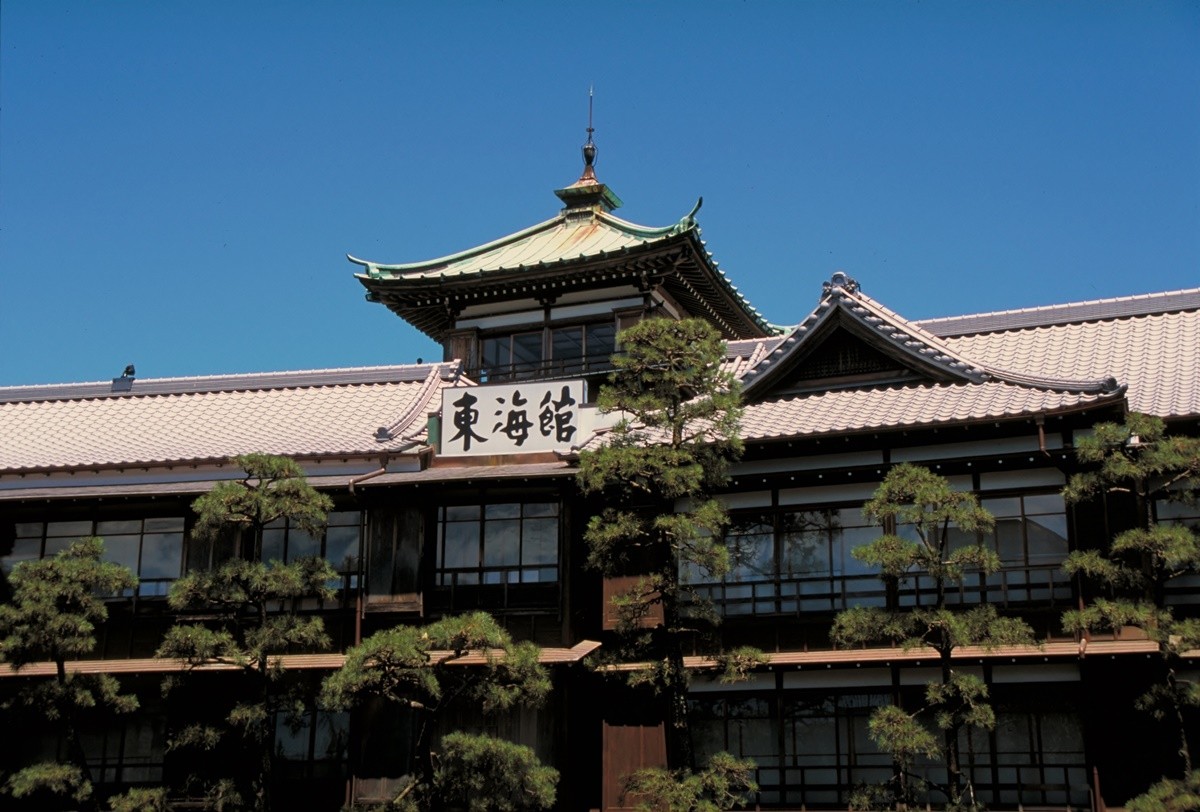 "Tokaikan" is a tasteful architect built in early Showa Period (1926-) in Ito City, Shizuoka. It was formerly a hot spring inn, but it was renovated as a sightseeing & cultural facility opens for the public. It is a 3-storey wooden inn complex at where you can see the sophisticated skills, detailed and fine sculptures of professional architects.

"Tokaikan", the Hot Spring Inn at Ito-shi, Izu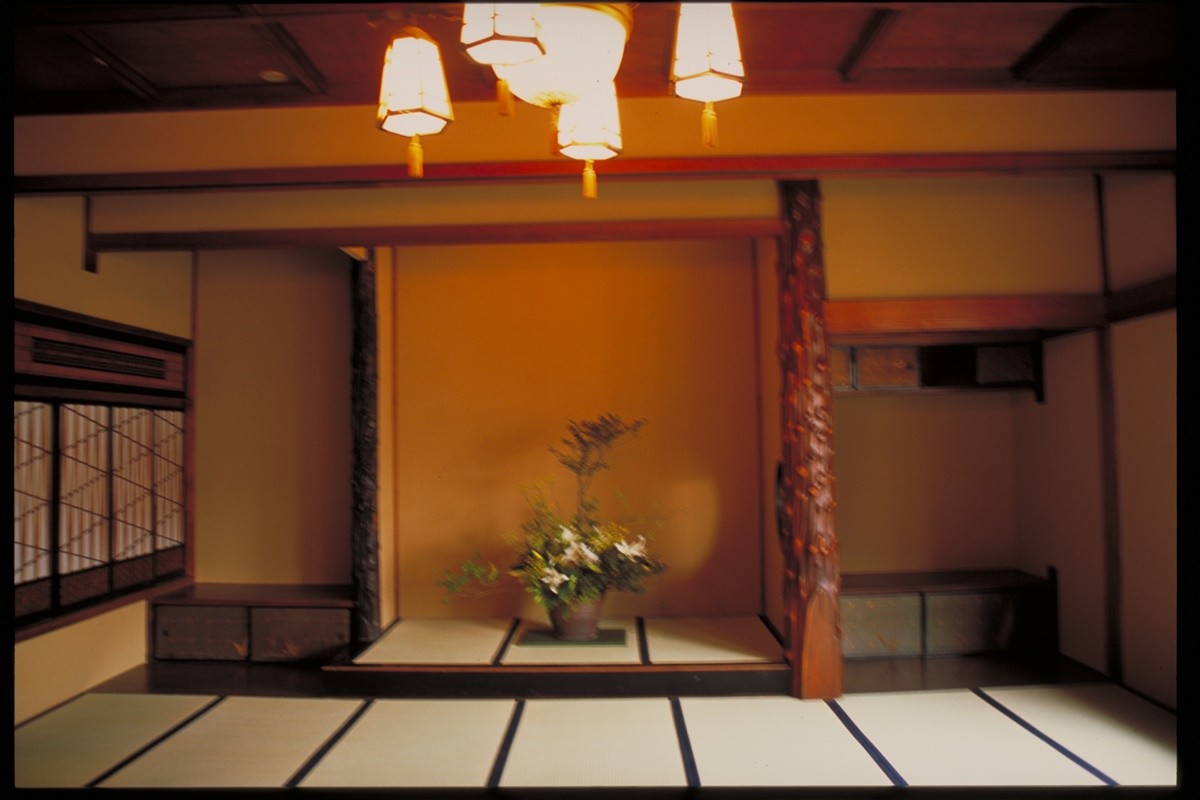 The inn complex "Tokaikan" is located in Ito-city of Shizuoka prefecture, on the Izu Peninsula of Japan. Its original 3-storeried wooden structure since the early Showa period has been well-preserved until nowadays as a precious cultural remain. Formerly it was a hot spring inn that closed in 1997 and donated to the Ito city. In order to save such historical and reminiscent wooden architecture for future generations, it was refurbished, then re-opened in 2001 as a sightseeing and cultural facility for the public. Its corridor, its stairs, entrance for customers, and actually every corner are all nice illustration of the beauty constituted by the innovations and skills of the expert in the past times. 
Highlights of "Tokaikan"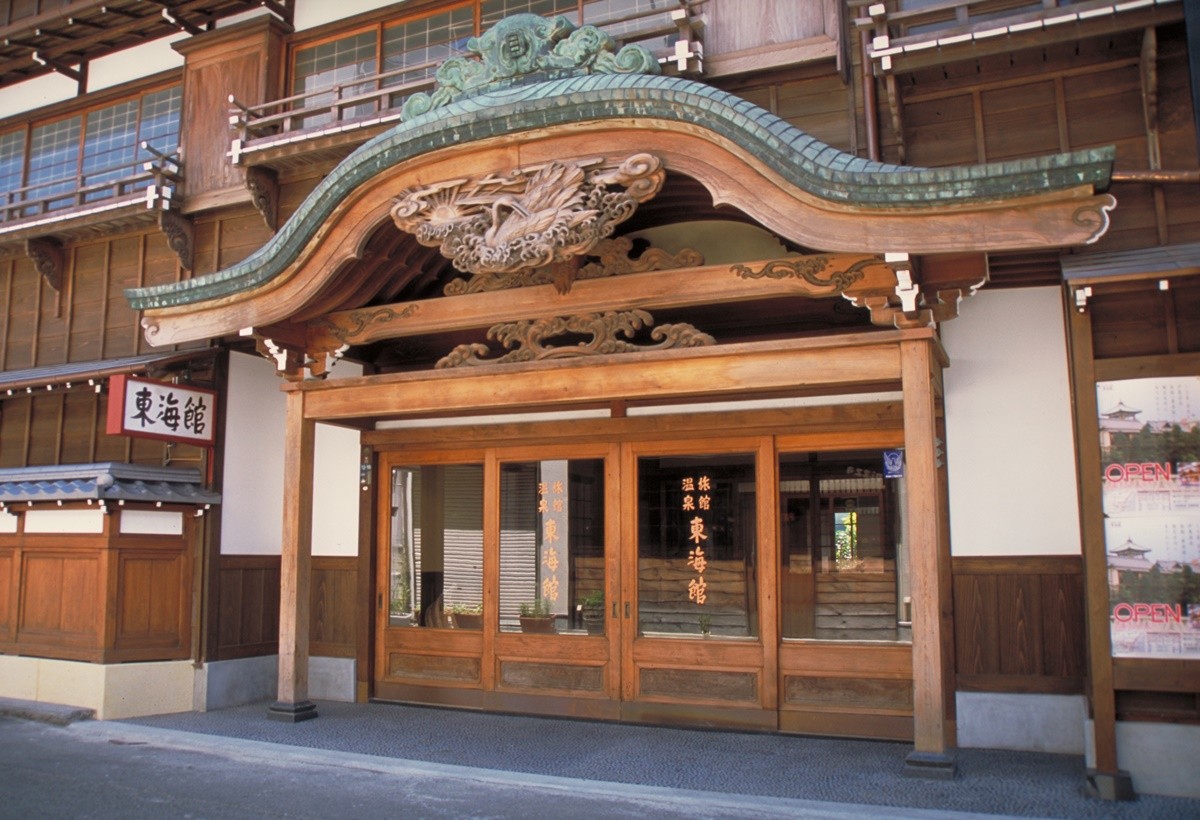 Undoubtedly, the highlight of "Tokaikan" is its artistic presentation of the Japanese style architecture and detailed sculpture in every single corner.   
The Tasteful Entrance
The entrance gives a reminiscent taste of a hot spring inn in the early Showa. The wooden crane sculpture at the entrance is simply gorgeous..
Glittering Rooms Stemmed from Professional Skills
The unique shapes and decorations in the windows of the guest rooms from the first to the third floor are perfect representation of the skills of the professionals.
Public Bath Open to Soothe your Mind

The bath in the complex is completely tiled, and the shower arms through which hot spring water comes out are sculptures of "lions" and "octopus". The public bath is still open on weekends and holidays. What about a spirit-soothing bath there while appreciating the nice architectures?
Details about "Tokaikan"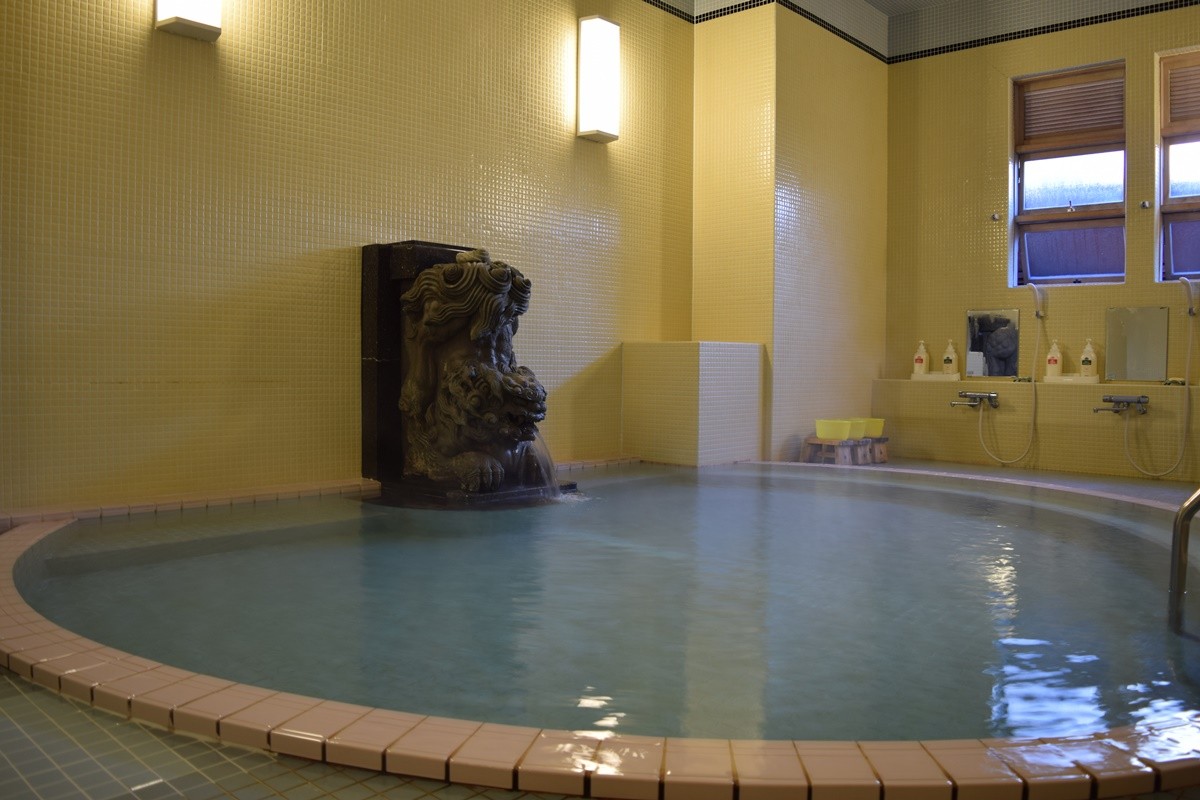 "Tokaikan" is open from 9 am to 9 pm. The admission fee is 200 yen for adult (high school students or above) and 100 yen for children (junior high school or below).
Public Bath of "Tokaikan", Open Only at Weekends and Holidays
The public bath is opened every Saturday, Sunday and holiday from 11 am to 7 pm. The usage fee is 500 yen for adult and 300 yen for children (admission fee is included). There are two baths, one big and one small, which switch for the two genders in rotation. The big bath is only for ladies from 1pm to 2:45 pm, then from 5 pm to 7 pm. As for gentlemen, enjoy from 11 am to 12:45 pm, then 3 pm to 4:45 pm (subject to occasional changes). Amenities such as body soap, shampoo, conditioners, hair dryer, towel (chargeable) are all available.   

Access to "Tokaikan"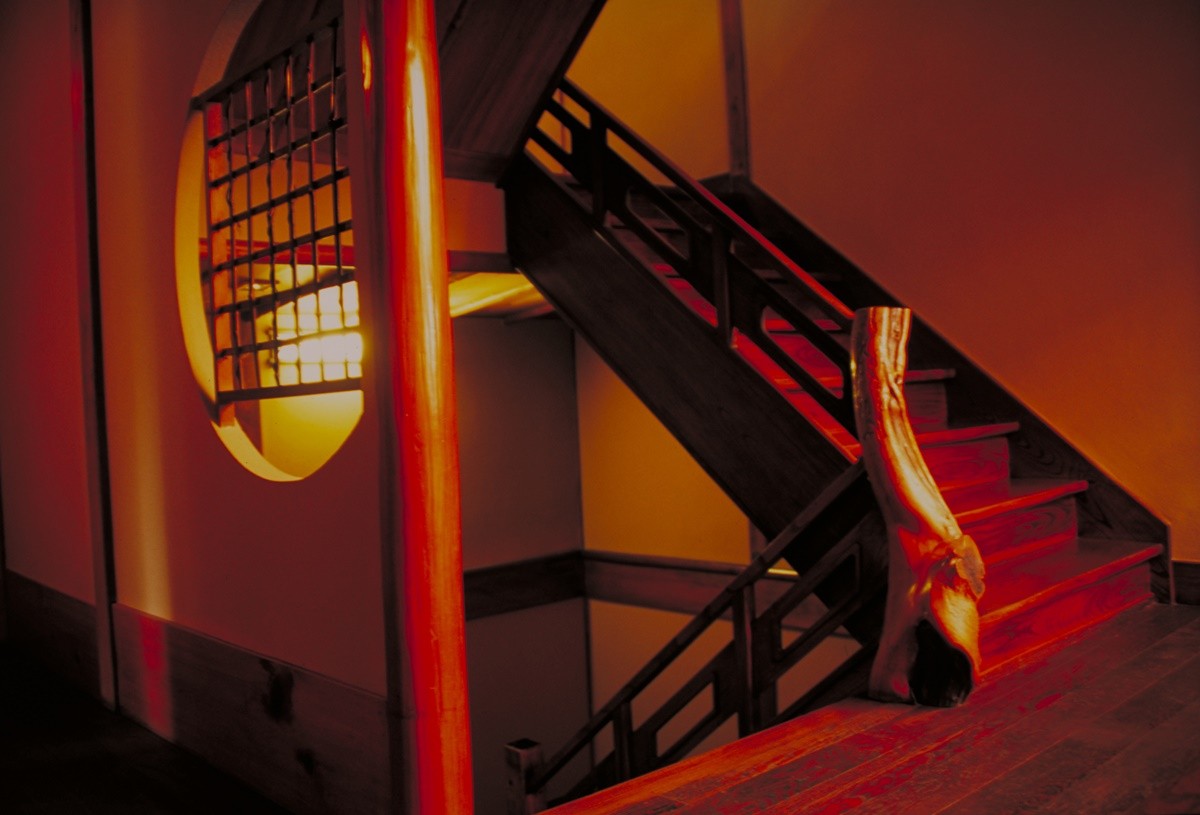 To get to Tokaikan from Tokyo, take shinkansen super express at "Tokyo station" and get to "Atami station" (approx. 40 mins). Then, change to JR line and get to "Ito station" (approx. 22 mins), and walk for about 10 mins.  
Spot Information
Spot name: Tokaikan
Street Address:12-10, Higashimatsubara-cho, Ito-shi, Shizuoka (414-0022)
Access: Tokyo station 🡪 [Shinkansen] approx. 40 mins 🡪 Atami station 🡪 [JR] approx. 22 mins 🡪 Ito station … walk for about 10 mins.
Wi-Fi: not available
Language: Japanese only
Ticket: available at its ticket booth
Credit cards: No credit cards accepted
[Survey] Traveling to Japan
Recommend