One of the Nihon Sanmeikyo and the symbol of Nagasaki. Experience the attraction of Japan's oldest Megane Bridge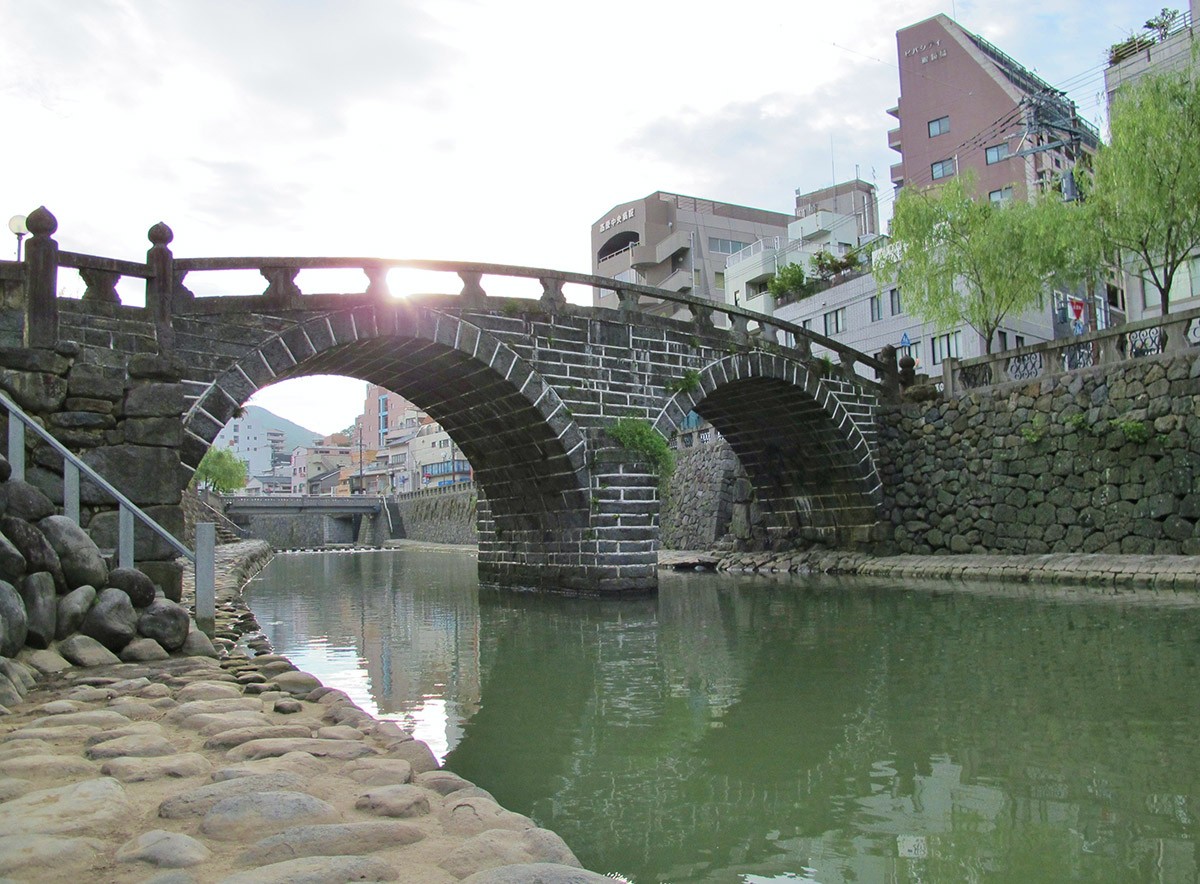 Megane Bridge in Nagasaki is the oldest stone arched bridge in Japan. The reflection of the bridge on the river makes it look like glasses, so people started calling it Megane Bridge. This bridge is one of the bridges known as Nihon Sanmeikyo (3 famous bridges of Japan) along with Nihonbashi bridge and Kintaikyou bridge. It is also the model of the Imperial Palace's Nijubashi Bridge. 

Things to see at Megane Bridge, the place loved by Nagasaki locals and visitors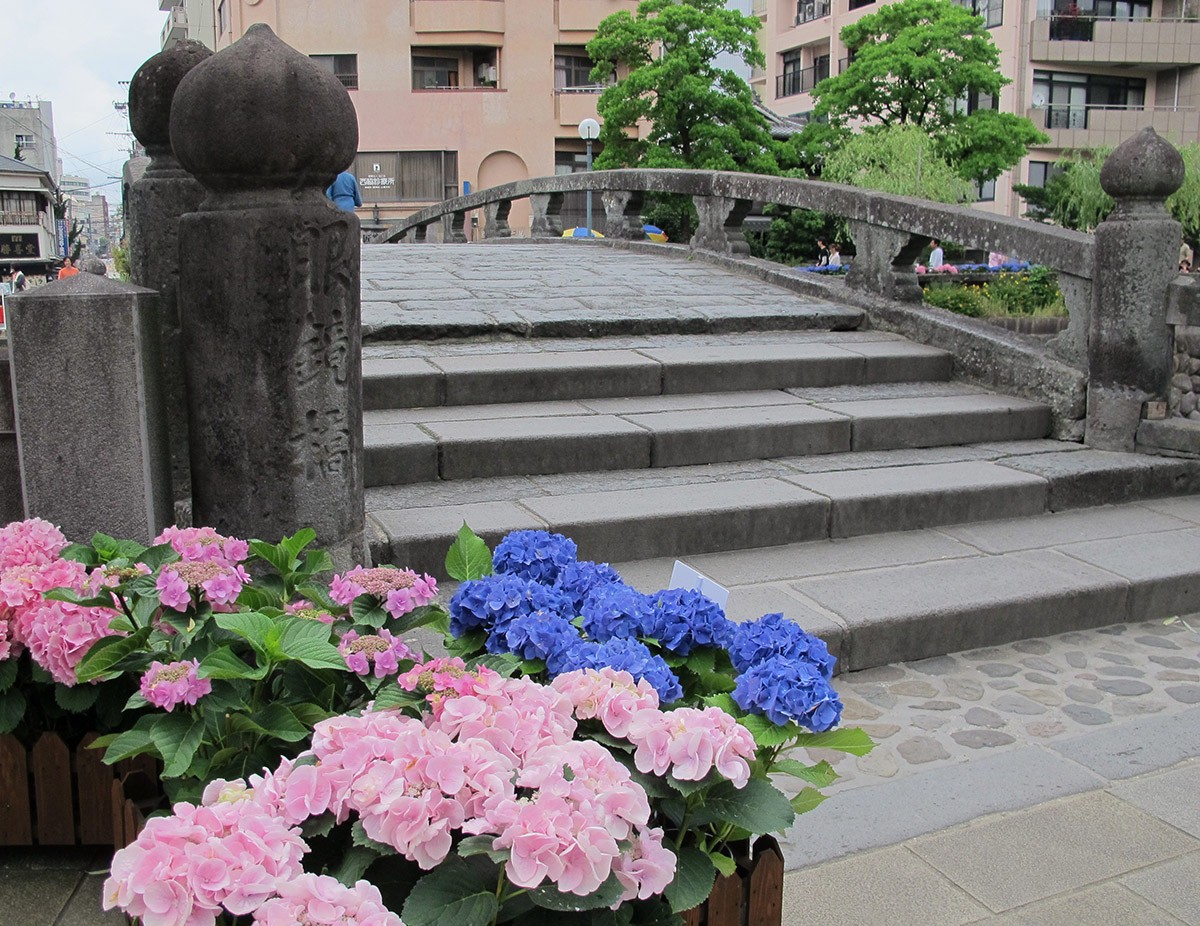 Who made the Megane Bridge over the Nakajima River, Nagasaki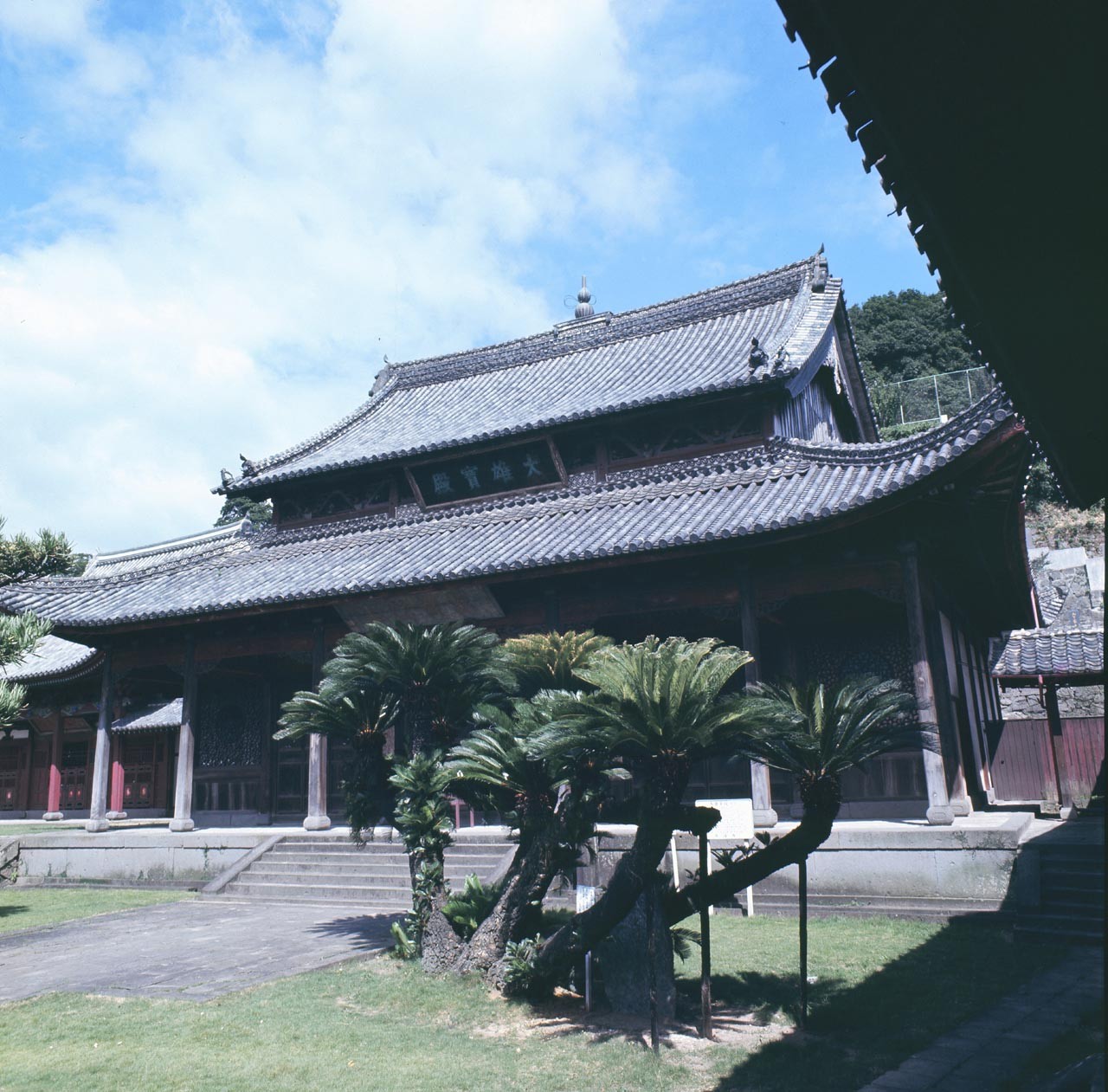 Megane Bridge was built by a Chinese monk, Mokusunyoujo, a second-generation monk who lived at Kokufukuji. It is said that Mokusunyoujo saw the bridge get washed away when Nakajima river flooded and called workers from China who built a sturdy stone bridge. What's more, Mokusunyoujo also built the main hall at Kokufukuji. The main hall later got damaged by a big fire and typhoons but was rebuilt each time. The main hall that stands now is the one that was rebuilt in 1883. 

Heart Stones Abound on the Bank by Megane Bridge, Nagasaki!
After parts of the bridge were washed away by water in 1982, Nakajima river was under construction for several years and months, and at this time workers with playful hearts installed heart-shaped stones. Many couples believed that the stones bring happiness if they find them, so the bridge is bustling with people touching the heart stones while taking commemoration photos. 

Perfect for photoshoots, Megane Bridge, Nagasaki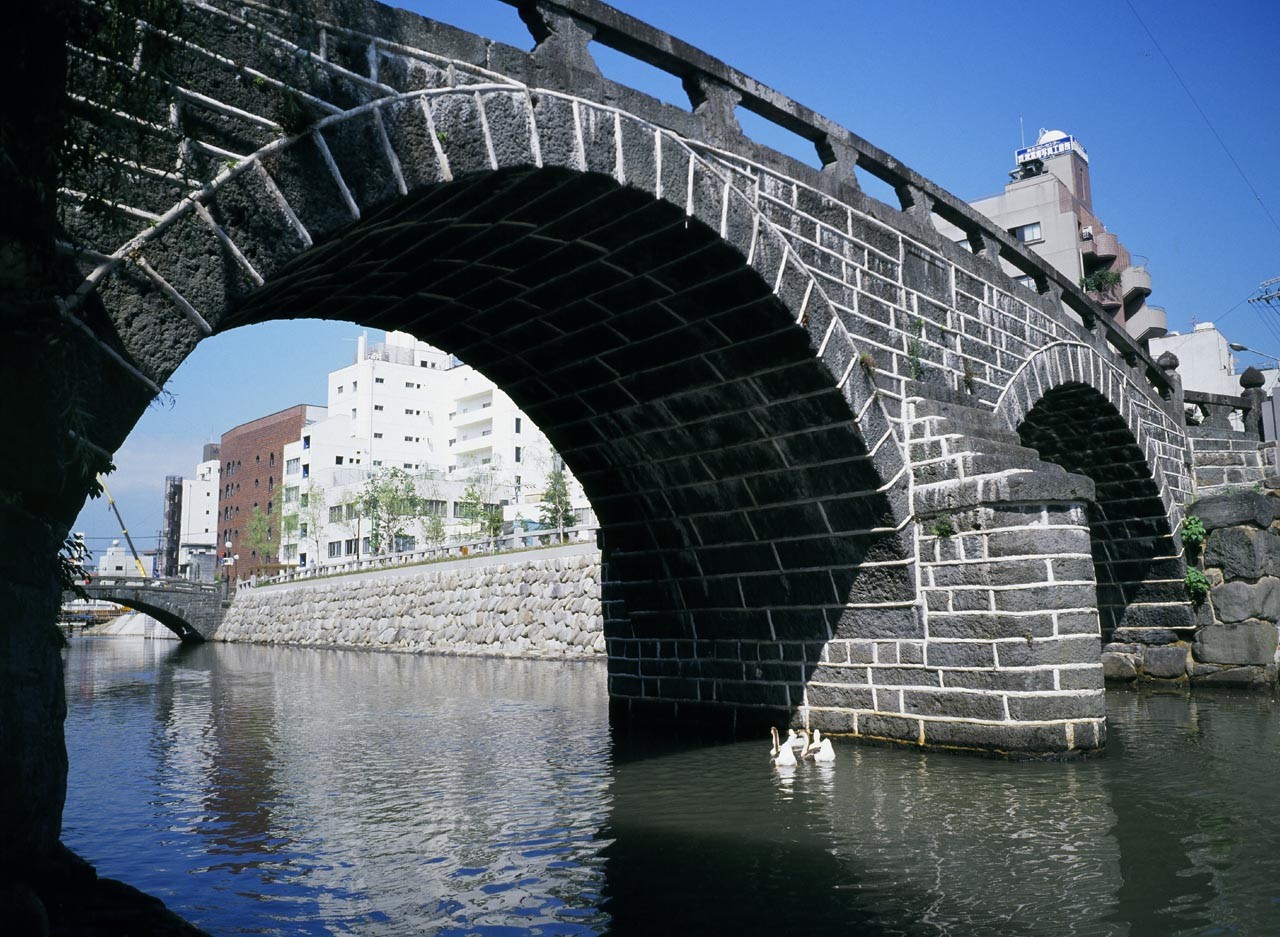 With its beautiful arches, Megane Bridge is an extremely popular photo spot. The best place to take a photo where it looks exactly like glasses is from Uoichi Bridge. the wind does not blow strongly and the water is calm giving the best conditions for the reflection that looks exactly like glasses. In contrast, if you want it to look magnificent in your photo, then it is best to go down the stone stairs and shoot diagonally from water level. 

Nagasaki Lantern Festival, the event held near Megane Bridge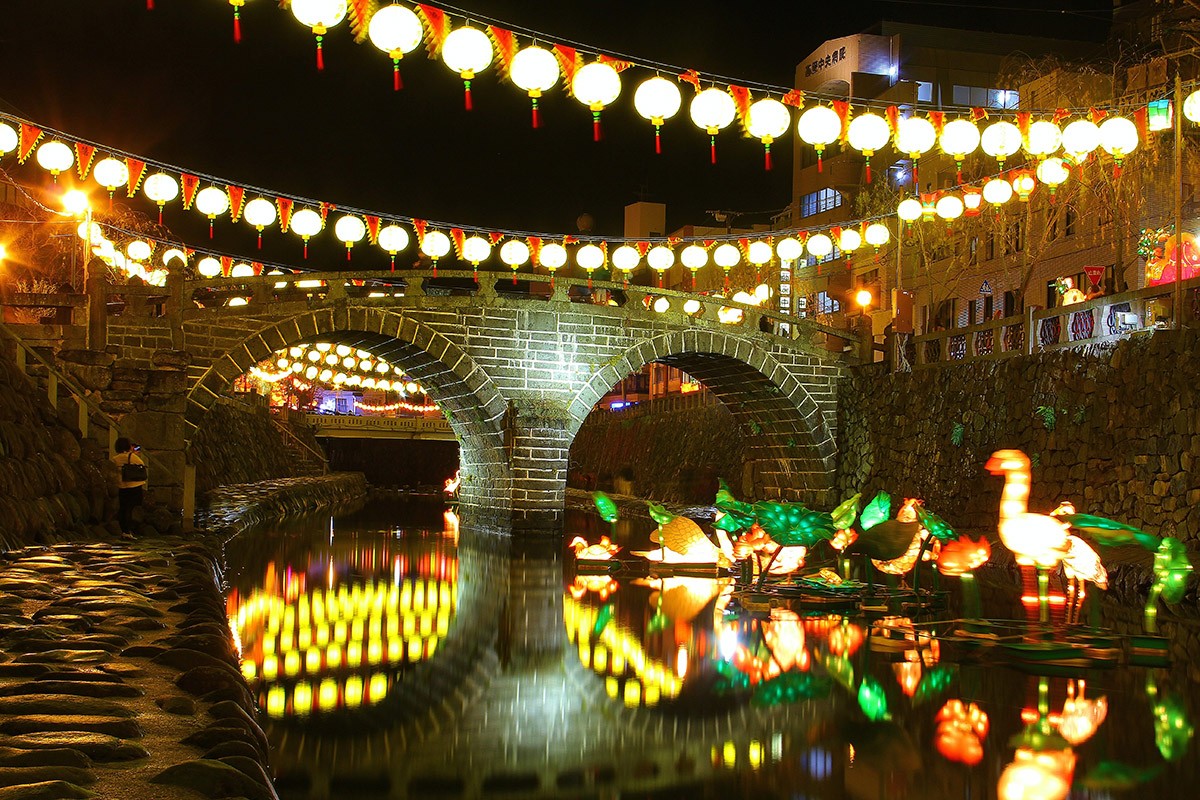 One of the events held near Megane Bridge is the Nagasaki Lantern Festival that is held every winter. Originally it was celebrated in Nagasaki China Town every spring, but the scale of the festival increased and became a symbol of Nagasaki's winter. The town is decorated with around 15,000 colourful lanterns and light up Nagasaki with various other objects. These lights magically colour the Megane Bridge, allowing you to experience the sensation of entering a fantasy world. You should definitely participate in this event if you visit Nagasaki in winter. 

Access to Megane Bridge, Nagasaki
To access Megane Bridge, take the Nagasaki Airport line limousine bus from Nagasaki Airport for 40 minutes, get off at Chuobashi bus stop and from there it is 8 minutes on foot. It takes 4 minutes by tram from Nagasaki Station, gets off at Megane Bridge Station and walks for 3 minutes.

Spot Information
Spot name: Megane Bridge 

Street Address: Between Furukawamachi, Sakaemachi, Suwamachi, and Uonomachi, Nagasaki City, Nagasaki-ken. 

Access: From Nagasaki Station get on the tram headed for Hotarujaya station, ride for 4 minutes, get off at Megane Bridge Station and walk for 3 minutes




Wi-Fi: Available



[Survey] Traveling to Japan
Recommend