Shimabara, A Historical Area in Nagasaki that Prospered as the Castle Town of Shimabara Castle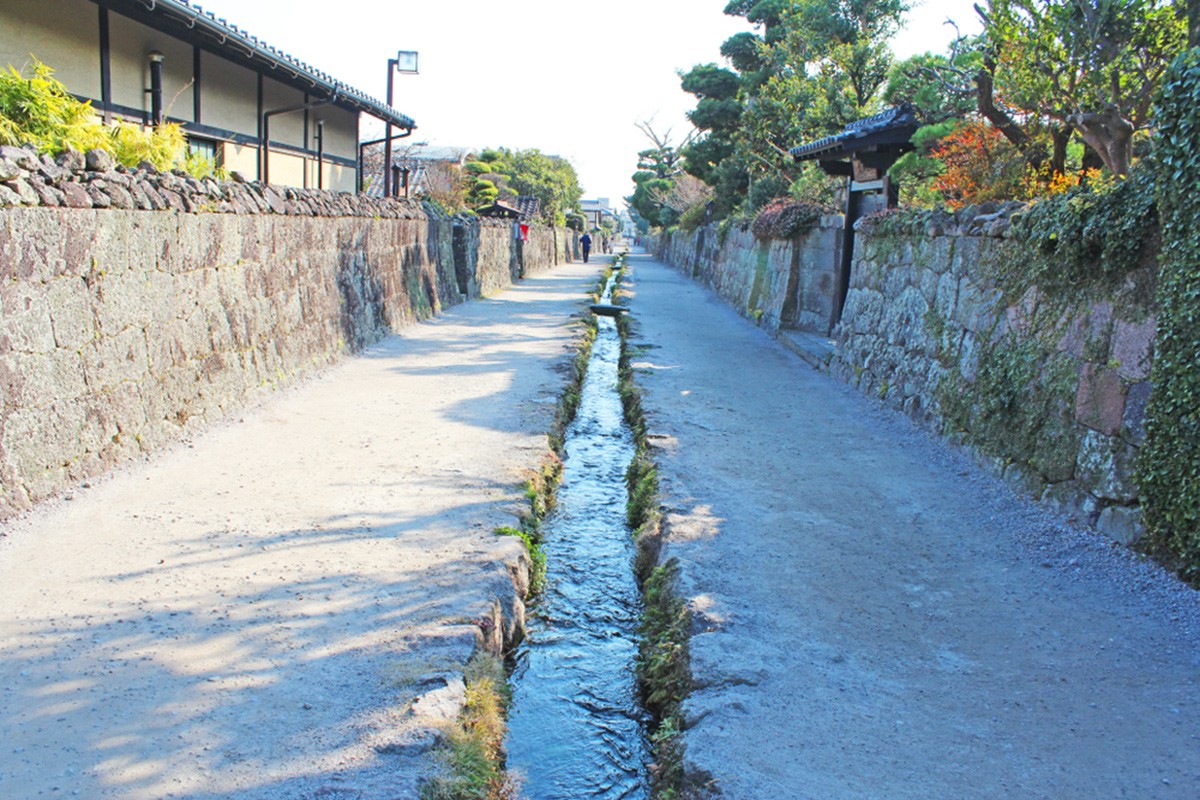 Shimabara is an area blessed with rich nature created by the volcano of Unzendake. In addition, it is a place developed as a castle town of Shimabara Castle, and it is full of historical sightseeing spots.

About Shimabara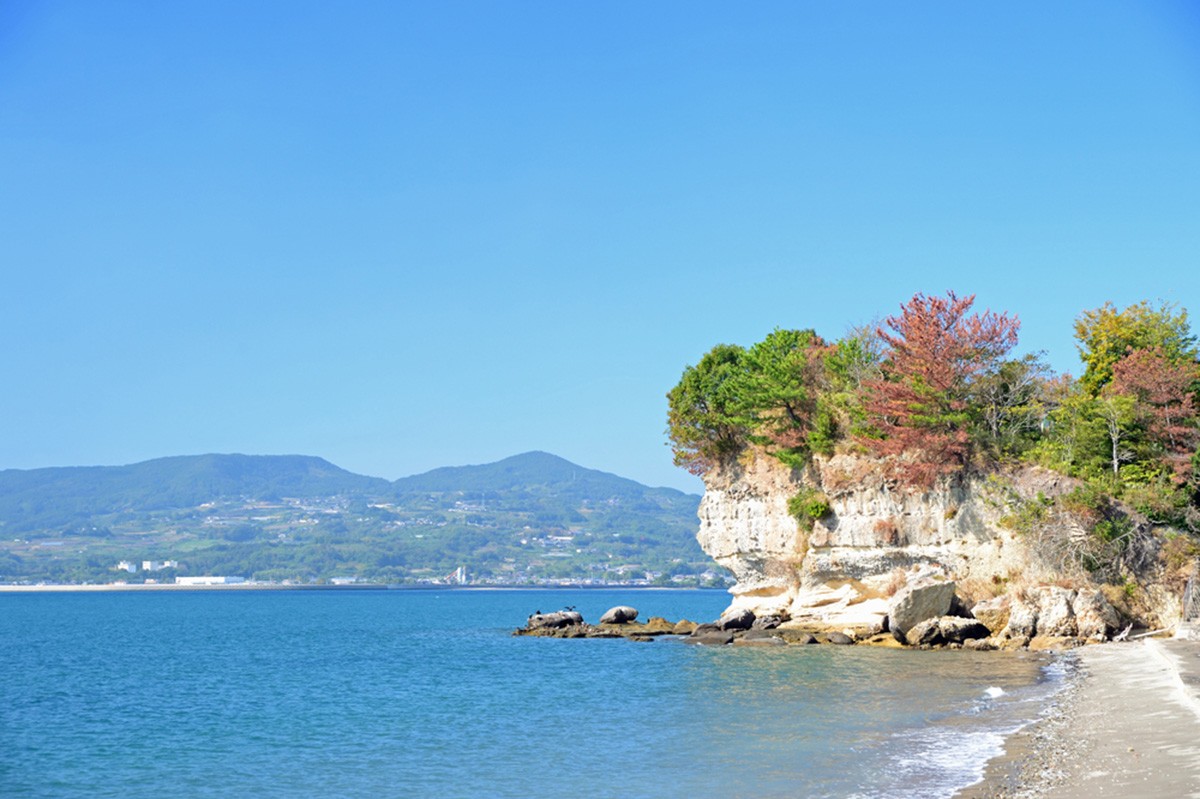 Shimabara is located on the Shimabara Peninsula in southeastern Nagasaki Prefecture, and is an area formed by the volcano of Unzendake. While being greatly damaged by the eruption that occurred hundreds of years ago, the crustal movement associated with the eruption and the geology of the volcano which is beneficial to the development of natural landscapes, hot springs and agriculture. In addition, it has a history of developing as a castle town of Shimabara Castle from the 17th century.
The Stage for Japan's Largest One-of-a-kind "Shimabara Rebellion"
Shimabara is a place that became the stage of the rebellion Shimabara Rebellion that occurred in the 17th century. Shimabara no ran is said to be Japan's largest riot where residents such as Christians who lived there at that time barricaded themselves in Hara Castle. Hara Castle and other places related to Shimabara Rebellion can also be visited as a tourist attraction.
Highlights and Things to do in Shimabara
Shimabara has many tourist spots such as historic spots like castle towns and natural landscapes created by volcanoes. These are the places that you should visit in particular.

Historical Spots such as "Shimabara Castle" and the Castle Town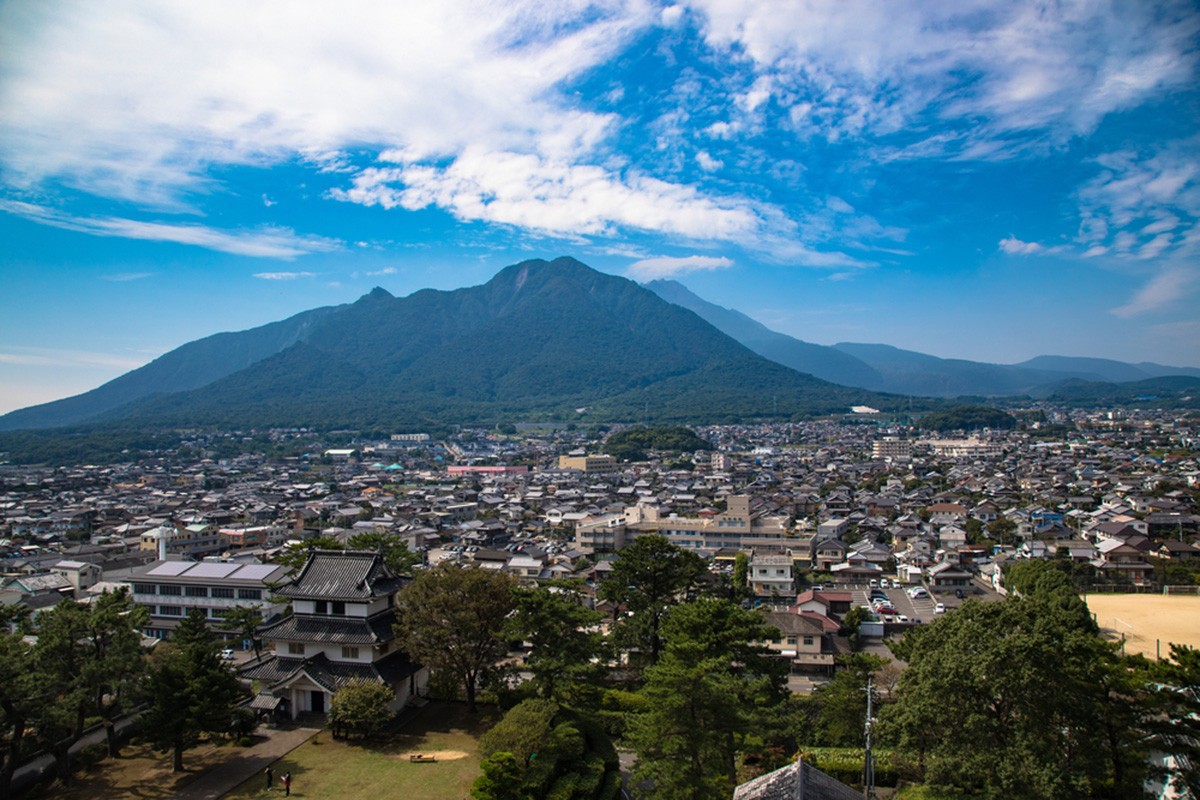 At the castle town Shimabara, there are many historical buildings that retain the image of the time, such as "Shimabara Castle" and "Bukeyashiki (Samurai Residence)" with its traditional architecture. Among them, "Shimabara Castle" is a spot that symbolizes Shimabara. Tenshukaku is characterized by five levels of white walls and has a solemn beauty. In addition, there are exhibits inside the castle such as materials, Yoroi and Kabuto  (Japanese armour) . The observation deck on the 5th floor overlooks the magnificent view of the city of Shimabara and the magnificent Unzendake.
Learn About Nature at Shimabara Peninsula Geopark
The entire Shimabara Peninsula is called "Shimabara Peninsula Geopark" and is designated as a geopark with an active volcano theme. Geoparks are natural parks with scientifically and culturally valuable geological heritage.

At Shimabara, there are natural landscape spots created by the volcano and spots to learn the history of the volcano. Among them, the Unzendake Disaster Memorial Hall is a rare opportunity to see how the volcano was at the time through various exhibits such as videos that reproduce the severity of the Unzendake eruption and a diorama of the affected areas.
Onsen and Yusui spots such as "Shimabara Onsen" and "Koi no Oyogu Machi"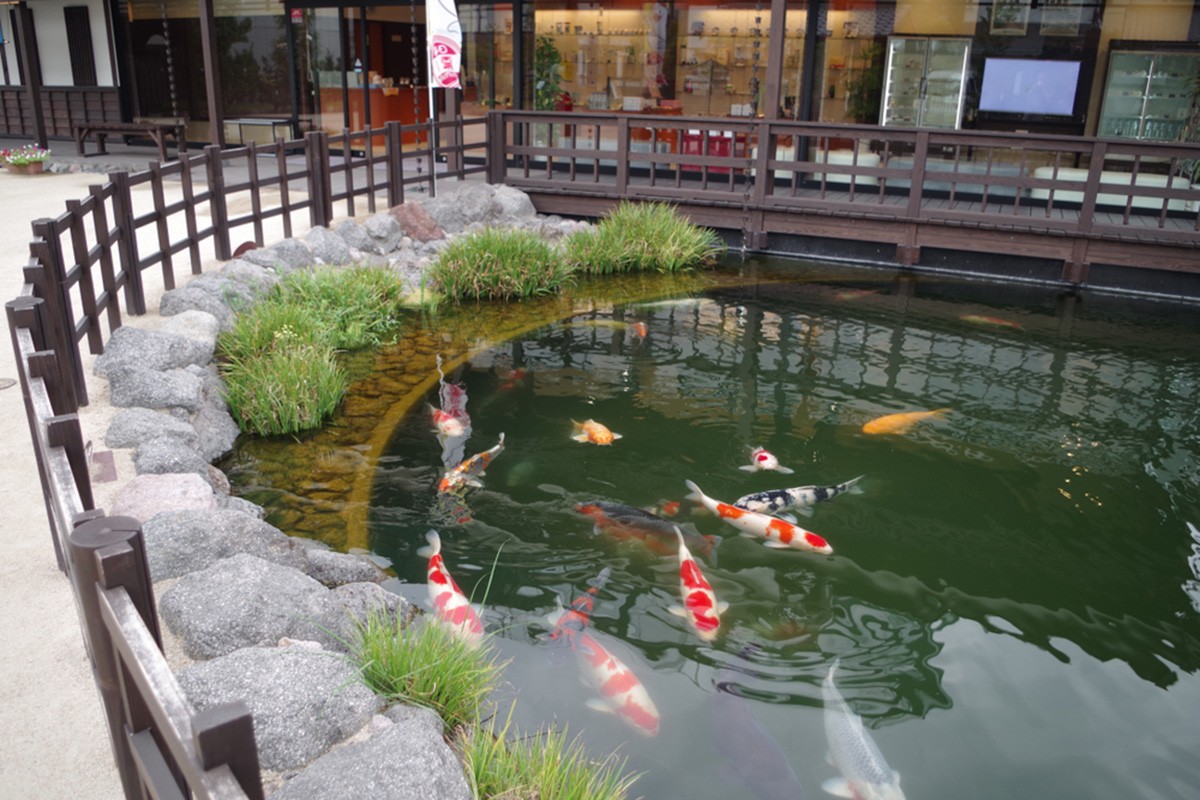 There are many spots in Shimabara that use hot spring water that came from the crustal movement of the eruption of Unzendake. Shimabara Onsen is famous as a hot spring spot. There are free footbath spots in front of the Shimabara Gaiko Terminal and in the first town arcade "Gamadasu" parking lot, so you can enter a hot spring with ease.

In addition, there are about 60 spring spots in Shimabara, and you should definitely visit the city center and Shinmachi area where the waterways of the spring called "Koi no Oyogu Machi" go through. It is a popular spot where colorful Nishikigoi swim in the clear spring water which is fantastic and beautiful.
Let's Stop By the Unzen and Obama Areas alongside the Shimabara Area
If you are going sightseeing in Shimabara, be sure to stop by not only the Shimabara area but also the Unzen area and Obama areas. The Unzen area is full of tourist attractions such as hot spring resorts, museums, art museums and ponds. The Obama area also has hot spring spots such as "Hot Foot 105", which is the longest foot bath in Japan, as well as tourist spots such as shrines and ponds.

Foods and Restaurants of Shimabara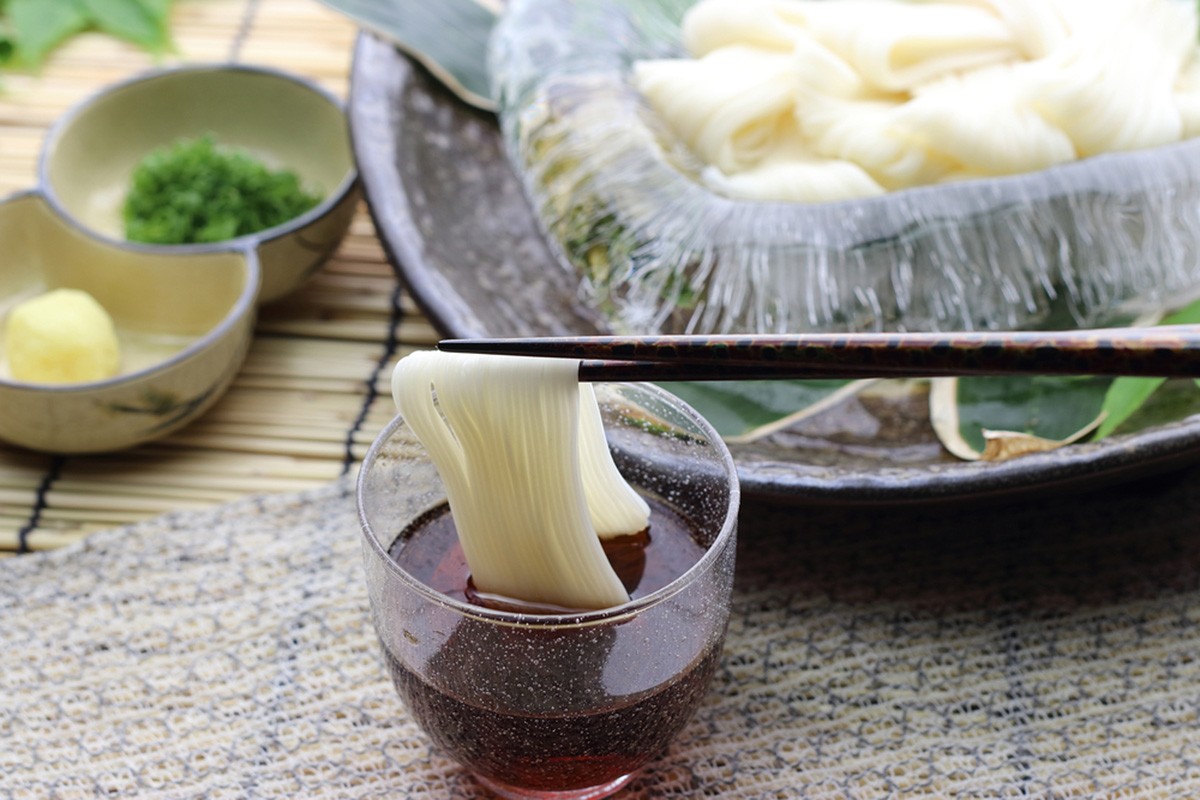 Shimabara has many famous gourmets that have been eaten since ancient times, such as "Kanzarashi (かんざらし)", a sweet that uses Shimabara's spring water, and "Tenobe Somen (手延そうめん)". Stores where you can eat these Shimabara specialty products are gathered in the area centered on Shimabara Railway "Shimabara Station", and are also dotted along the coastline.

Hotels and Japanese Ryokan of Shimabara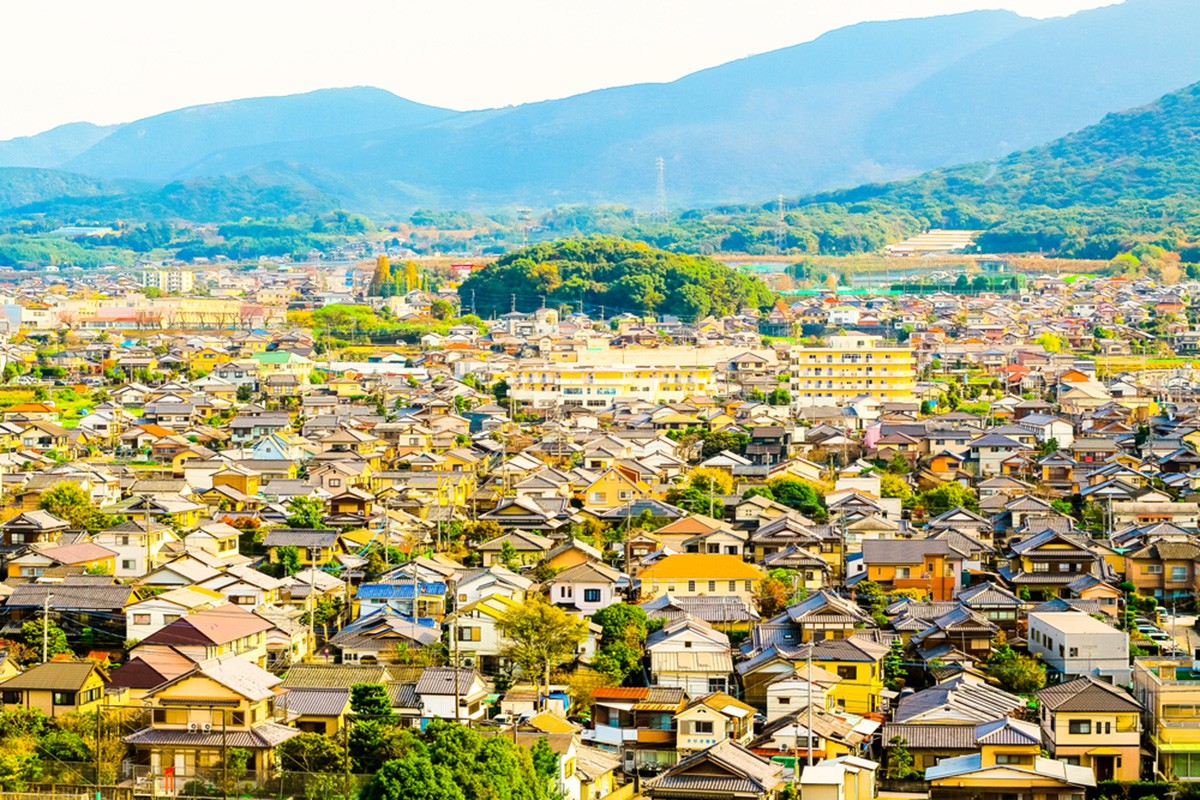 Most accommodation facilities in Shimabara are concentrated in the Shimabara Onsen area along the southern coast centered on Shimabara Railway "Shimabara Station". There are various types of lodgings such as hotels, Ryokan or Japanese inn, and guest houses. In addition, there are a lot of reasonably priced hotels with a price range of less than around 10,000 yen.

Access to Shimabara
For sightseeing in Shimabara, first get to Shimabara Railway "Shimabara Station" from Nagasaki Airport. From Nagasaki Airport, take the Shimatetsu Bus and arrive at the bus terminal near Shimabara Railway "Shimabara Station" in about 1 hour and 50 minutes. Then, take the train and bus to travel around the city.
Spot information
Spot name: Shimabara (Shimabara Railway Shimabara Station)
Street address: 586-1 Katamachi, Shimabara city, Nagasaki 855-0042
Access: Approximately 1 hour and 50 minutes by Shimatetsu Bus from Nagasaki Airport
Wi-Fi: Available(Shimabara hanto Free Wi-Fi)
Language: English
Credit cards: VISA, MasterCard, JCB, AMERICAN EXPRESS, Diners Club International
[Survey] Traveling to Japan
Recommend