5 Famous Foods to Try in Nagano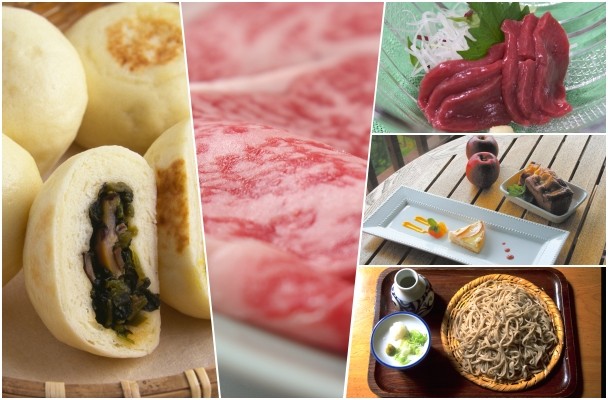 In Nagano Prefecture, there are many places to eat around the main stations like Nagano Station and tourist attractions. Many Japanese-style restaurants, in particular, offer a number of speciality dishes that make use of the ingredients grown on the rich natural land of Nagano. This time, we introduce the five major specialities recommended among them.
Famous Specialty Foods in Nagano
Nagano is rich in nature and surrounded by mountains such as the Japanese Alps. The excellence of this natural environment has produced many famous local delicacies. The most famous are soba, wasabi, apples, chestnuts, Nozawana (pickled mustard greens), and other fruits and vegetables, as well as beef, horse, chicken, and game meat dishes.
Nagano local food : Shinshu Soba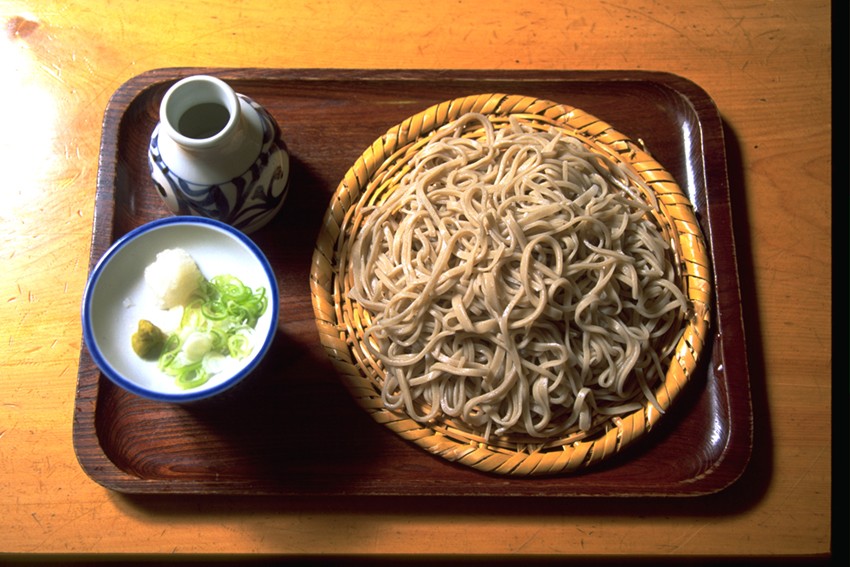 Shinshu Soba uses plenty of high-quality buckwheat grown locally in Nagano. There are various kinds of soba by region: from Togakushi, there is Togakushi Soba, made in a traditional fashion; Touji Soba from Nagawa is made with a stock made from mushrooms and wild plants; and Sunki Soba from the Kiso area is served with pickled vegetables fermented in lactic acid.
These delicious noodles can be eaten at a variety of restaurants including Japanese restaurants around the station. It could be fun to try soba dishes of each area at places such as Sarashina no Sato in Obasute, Uzura-ya in Togakushi, and many others.
Nagano local food : 
Oyaki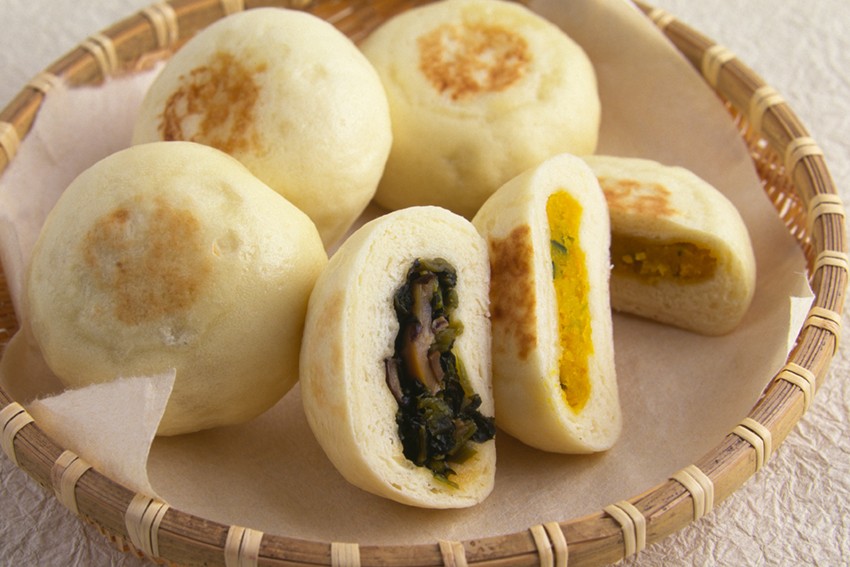 Oyaki is another Nagano's famous local dishes. It is a type of filled dumpling made with wheat and buckwheat flour, roasted on an iron pan. Fillings are rich in variety and include nozawana mustard leaves, azuki, pumpkin and many more. As it is suitable for eating while walking and as a souvenir, it is sold in various places including gift shops, stations, and Japanese restaurants. If you want to relax and eat indoors, you may want to visit well-known shops such as Irohadou in Nagano City and Azumidou in Azumino.
Nagano local food :  Shinshu Beef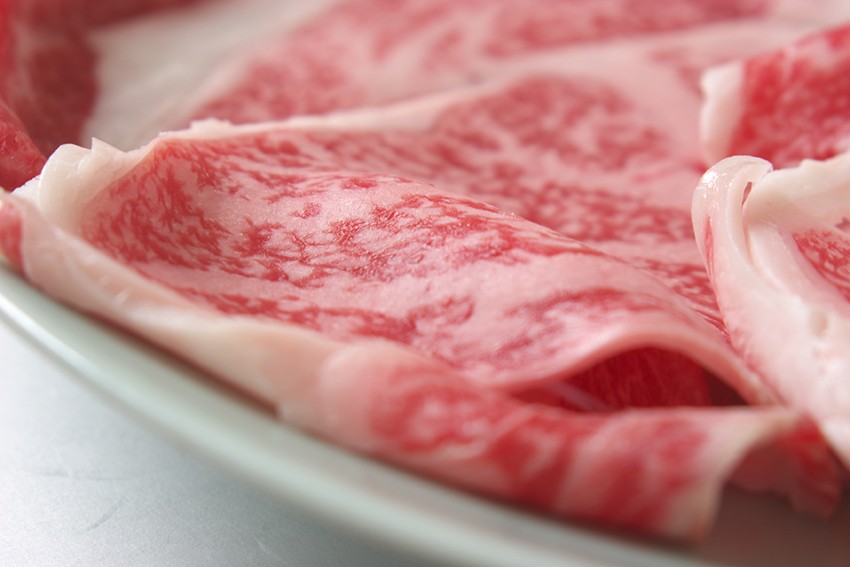 Shinshu Beef is a brand beef from Nagano. It is characterized by a mellow aroma and a soft texture. This is because the cattle are raised eating good local produce including one of the Nagano specialities, apples. Shinshu Beef dishes include sukiyaki, shabu-shabu, and steak, and quality flavour and texture of the meat can be enjoyed in any way.
It is offered at many shops throughout the prefecture, but two restaurants in Nagano City, Sukitei and Hotel Metropolitan Nagano are especially recommended. 
Nagano local food :  Horse Sashimi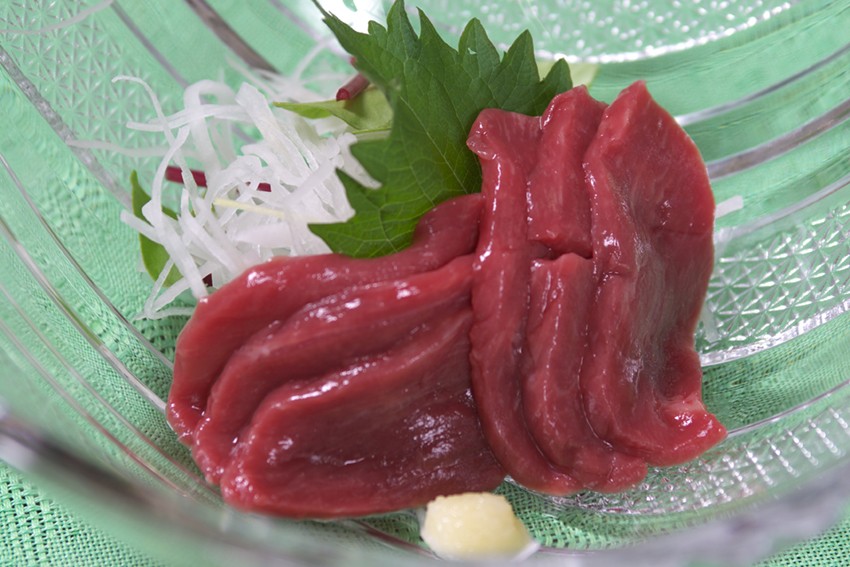 Nagano is an area where horse meat culture has taken root since ancient times and is well known for horse sashimi. There are various ways to enjoy horse meat, including eating it raw, in sushi, or in sukiyaki. If you are looking to eat horse sashimi, famous horsemeat shops such as the well-established Shin-Miyoshi in Matsumoto City and Banikuman in Nagano City, where you can also enjoy the less common parts of the horse, are good places to try. 
Nagano local food :  Apple Sweets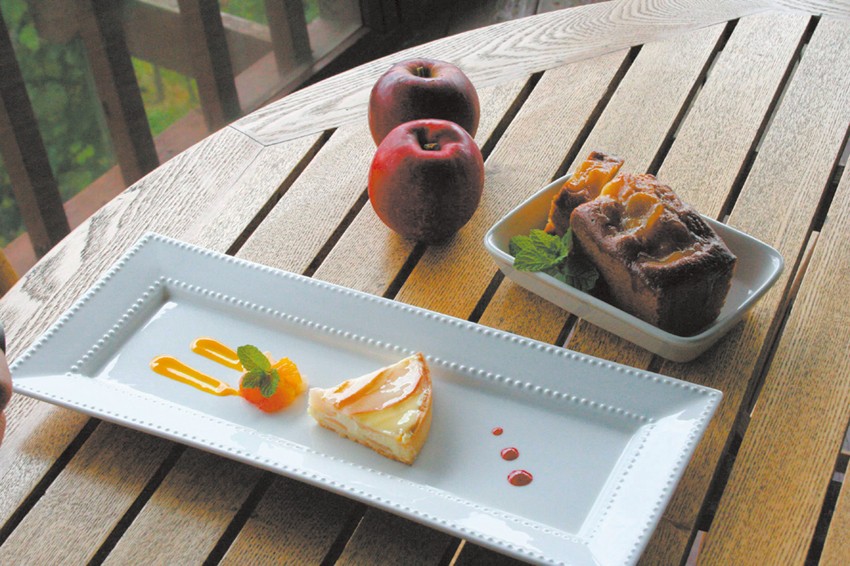 Apples are a speciality of Nagano Prefecture. The apples in Nagano are so sweet and sweet that they are perfect for desserts and pastries. Many Japanese restaurants in the prefecture offer dessert items such as apple pie and apple jelly. Be sure to also try some traditional Japanese sweets made with apples on your next visit. Futabadou's Apple Manju and Yanagi-ya's Apple-Monaka are high-quality confections that are very unique to Japan and also come highly recommended. 
[Survey] Traveling to Japan
Recommend