Shiraito Falls in Nagano. One of refreshing and healing spots in Japan
Shiraito Falls is in Karuizawa, Nagano Prefecture. Many people are visiting Karuizawa as a summer resort surrounded by beautiful forests. Shiraito Falls is one of the popular tourist spots in Karuizawa. You can see the waterfall falling like a white fine thread. It is also popular as a healing spot at a scene where is a refreshing sensation. It is a recommended spot that many tourists visit throughout the year.
About Shiraito Falls in Karuizawa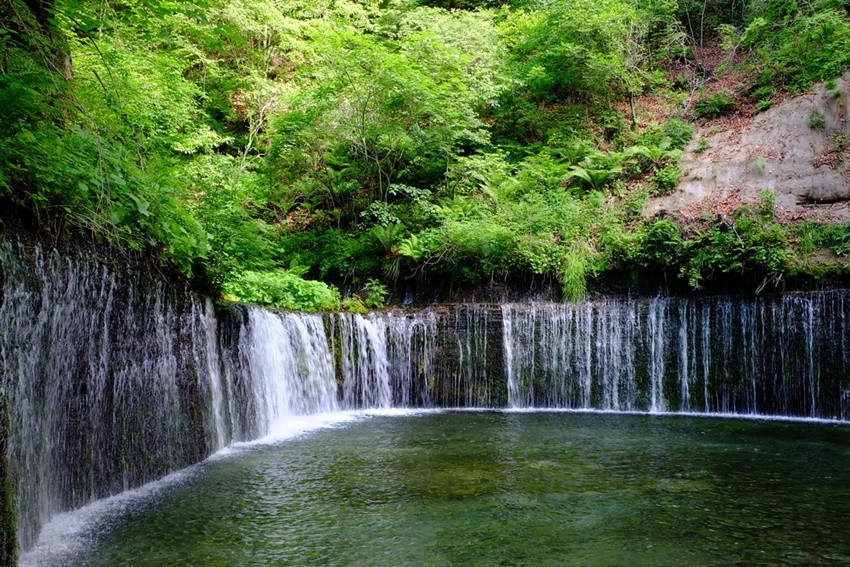 Shiraito Falls in Karuizawa, Nagano Prefecture is a beautiful waterfall in a lush forest. From the rock 3 meters high and 70 meters wide, you can see the waterfall where ground water falls like white thread. It was named "Shiraito Falls" which literally means white thread. It maintains high transparency by abundant spring water from underground and rock surface. You can see the scenery of each season, and enjoy it all year round. In spring, it is surrounded by refreshing fresh green, and in summer, there are waterfall sprays with a refreshing feeling. In autumn, the collaboration of the red leaves and the waterfalls is beautiful.
Special Event at The Waterfalls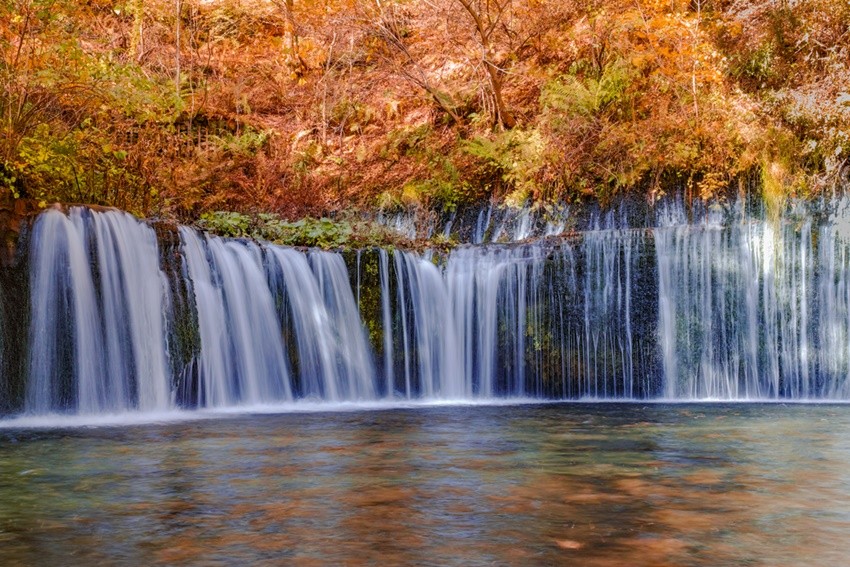 The highlight of Shiraito Falls is the sight of the highly transparent spring water falling into the waterfall pot. The falling waterfall is beautiful and attracts many people. You can enjoy the scenery of each season in harmony with the scenery of the rich forest. In summer, they hold a special event of light up at night, and you can see a fantastic waterfall which looks different from that of daytime.
Trekking to The Waterfalls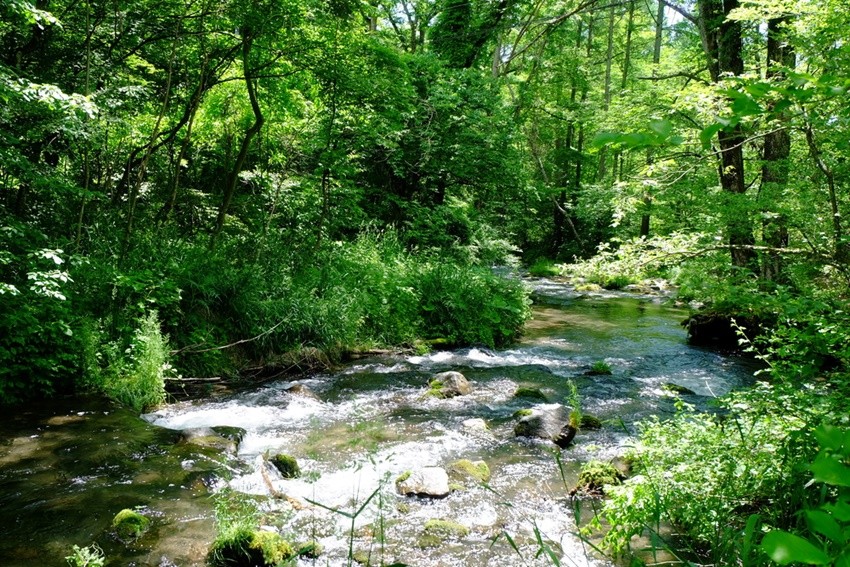 At the Shinanoji Nature Trail (信濃路自然歩道), you can enjoy trekking to Shiraito Falls. You can take a bus from Karuizawa station on JR line to Mine no Chaya (峰の茶屋),  where there is a natural sidewalk entrance. It is a walking course of about 10 km, going down to the waterfalls from "Mino no Chaya". It takes about 5 hours to trek. You can enjoy the forest bath through the lush forest. There is a shop on the trekking course where you can taste specialty products such as grilled river fish and tofu used spring water. Stop by and enjoy snacks there to fully enjoy their clear nature.
Access to The Waterfalls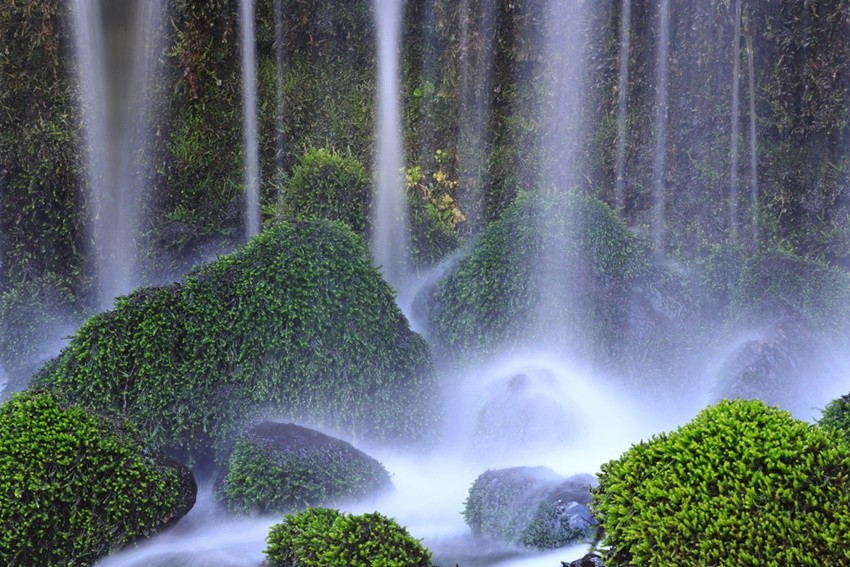 Access from Tokyo to Shiraito Falls, take Shinkansen from Tokyo Station to Karuizawa Station first, and from Karuizawa Station, take Kusakaru Kotsu bus. It takes about 23 minutes to get to Shiraito Falls stop. Walk about 5 minutes from the stop and you can meet the beautiful waterfalls.
Spot Information
Spot name: Shiraito waterfalls
Street Adress:Nagakura, Karuizawacho, Kitasakugun, Nagano prefecture
Access:About 5 minutes on foot from the bus stop Shiraito no Taki
Wi-Fi :Unavailable
Language:Only Japanese
Ticket:free
Credit cards:No Credit cards accepted
[Survey] Traveling to Japan
Recommend