The Wonders of Japanese Convenience Store- Breakfast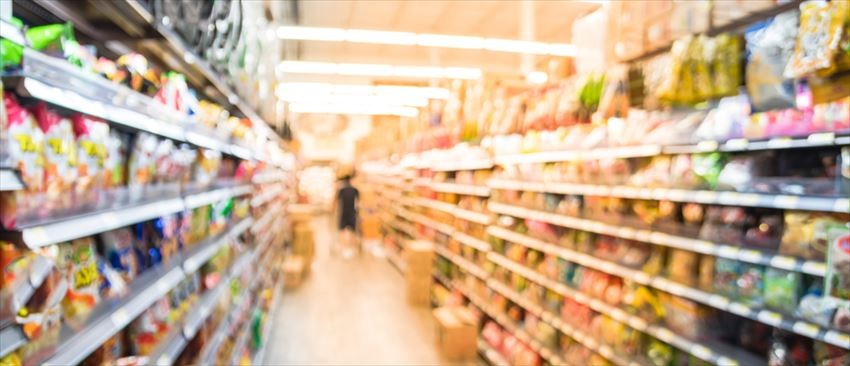 Breakfast is the most important meal of the day. However, modern working class people are too busy to sit down and enjoy a warm and heartfelt breakfast. It is pretty much same around the world and Japan is not exceptional. Today, we would like to share some of breakfast menus from convenience stores.
Japanese Unique Combination Is…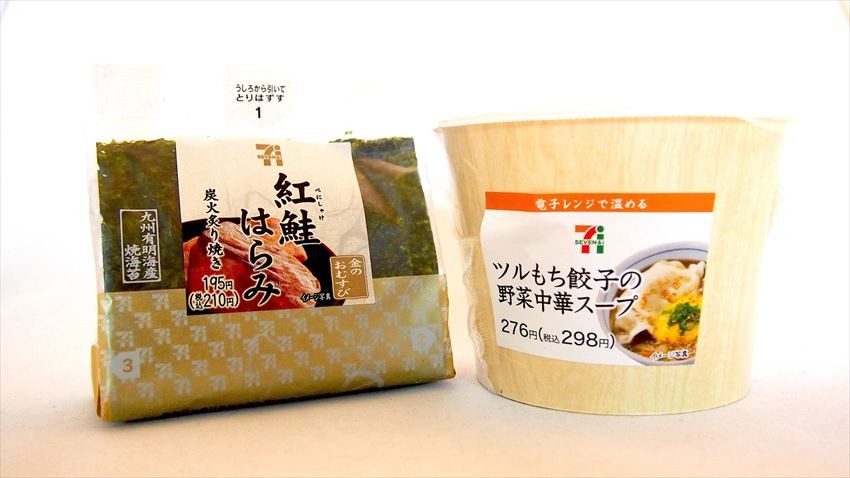 Rice ball is the staple of comfort food in Japan, where it is a very popular dish for breakfast. Also, nothing is greater than to start the day with a nice and warm cup of soup. It would be an instant ideal breakfast there.
Rice balls have so many flavors like salmon, umeboshi, Japanese pickled plum, bonito flakes, different kinds of fish roes and so on. They range from 100-200 yen at almost every convenience stores.
As for the soup, you can choose from either instant miso soup, or pre-cooked soup that are usually refrigerated. Most of the convenience stores offer different flavors for both. Preparation for the soups are also very simple, put in hot water for the instant miso soup or microwave for the pre-cooked ones.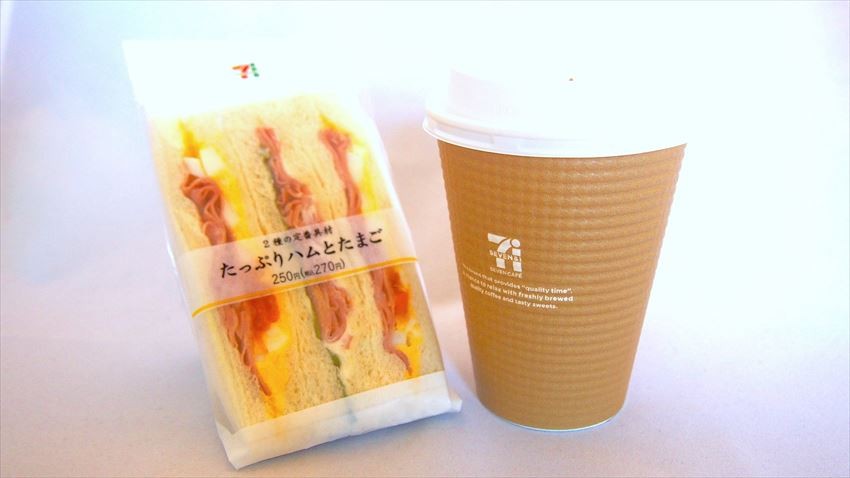 Western Style Breakfast Is…
Sandwiches and a flavorful coffee which cater the needs among time-crunched Japanese workers. Just like almost every single convenience store throughout the country have rice balls with all kinds of fillings, there are many options of fresh sandwiches as well.
Sandwiches are a little more pricier than rice balls, usually cost around 200 to 300 yen depends on fillings.
The photo above is a ham & egg sandwich. The bread is simply white-sliced, but it somehow retains the perfect softness without getting soggy. Eggs are stunning orange-golden-like, and lettuce are crunchy as it wasn't long out of farm.
Seven-Eleven's popular takeout coffee with price at just 100 yen a cup is a perfect match with their sandwiches for breakfast.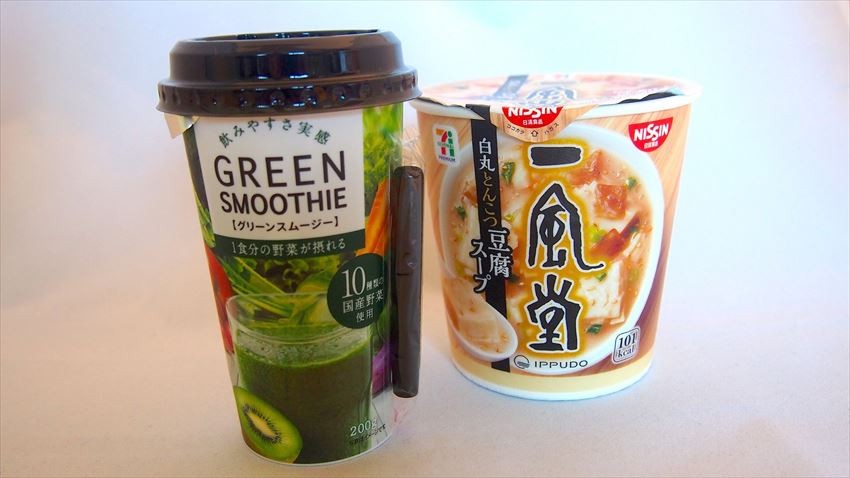 Healthy Foods are also Found in Convinience Stores
Still nothing catches your attention? Are you health-conscious and do not like to consume too much caffeine or carbs? Well, believe it or not, you can even buy green smoothies for breakfast.
This smoothie from Family Mart contains 10 different vegetables and fruits including kale, carrot, celery, spinach, parsley, cabbage and list goes on.
Soup is always available and more importantly you have free access to hot water at the store anytime of the day. It might be the best way to start your day with comfort soup and healthy smoothie.
This is just a partial of what's available on convenience store breakfast and if want to know more about similar topics, do not hesitate to let us know down below. 
[Survey] Traveling to Japan
Recommend