Feel the ancientness! Traditional local confectioneries ~Chubu Series~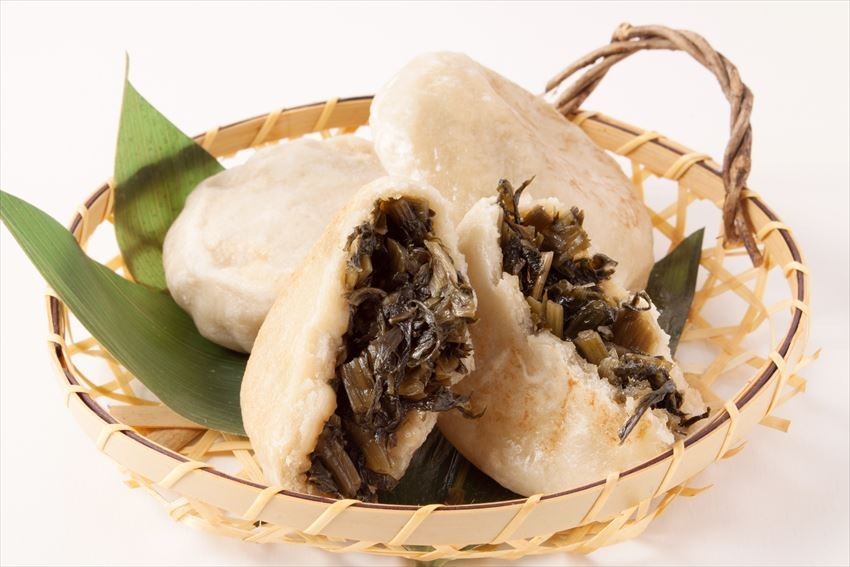 Chubu area (Central Area) which include Takayama (高山), Shirakawago(白川郷), Okuhida Onsenkyo(奥飛騨温泉郷) and others, has many sightseeing spots and attractive wild landscape of Japan. It is also popular among foreign travelers and there are many local confectioneries that use special chestnut and rice. Let us introduce the famous local confectioneries you will see at famous sightseeing spot souvenir stores and highway service areas!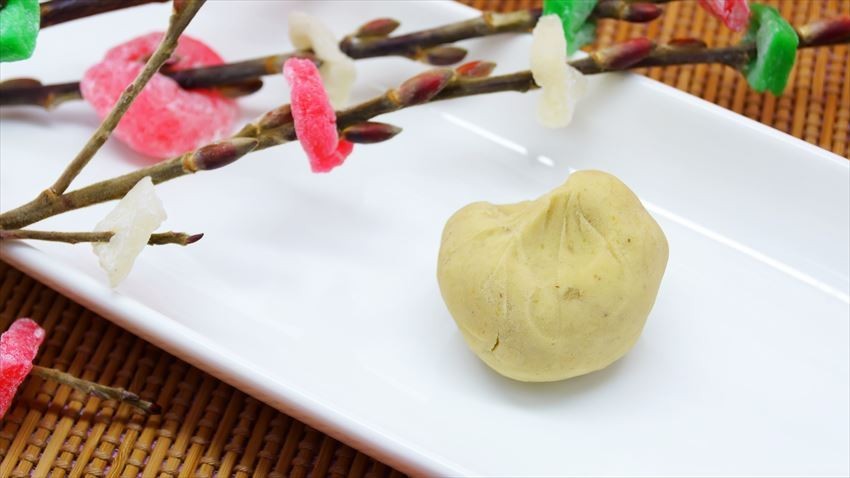 [Chestnut Kinton(栗きんとん)] with condensed Chestnut's taste/ Gifu prefecture
Traditional sweets in Central region are mainly in Gifu prefecture (岐阜県). After straining chestnuts and add refined Japanese sugar, etc., it is wrapped in a cloth and squeezed to get the chestnut shape. Many stores sell only in autumn which is the chestnut harvest period, and there are many famous stores in Ena and Nakatsugawa areas of Gifu Prefecture. It is also sold out on the same day in well-known stores. It is sold at around 2,000 yen for 10 pieces.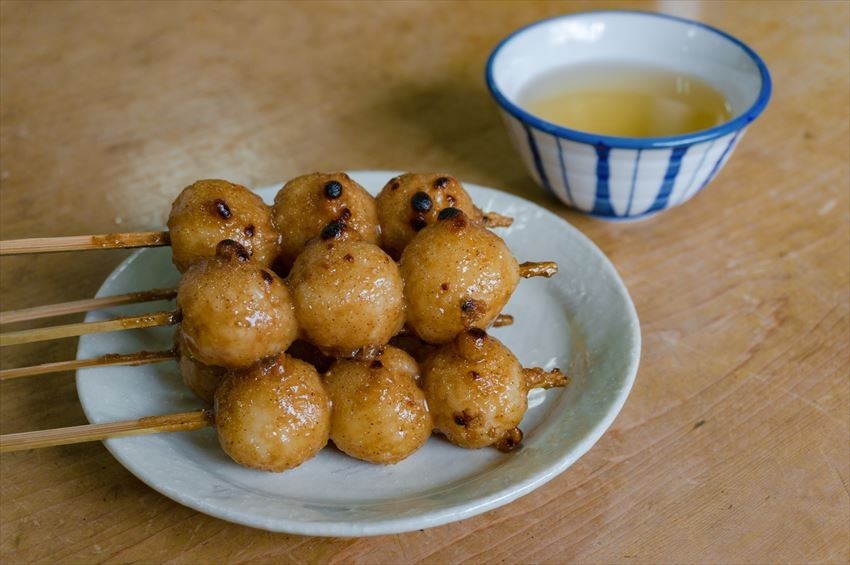 "Gohei mochi (五平餅)", crushed non-glutinous rice baked on a skewer / Gifu prefecture, Nagano prefecture, Aichi prefecture
After cooking non-glutinous rice, it is crushed and pierced with bamboo skewer, then bake with sauce such as soy sauce, miso, sesame seed and others. When piercing to skewer, there are variable shapes depending on the families: round shape, flattened, tube and others. It is one of the local sweets which mainly eat in Kiso (木曽) & Ina (伊那)district in Nagano prefecture, Gifu prefecture, Mikawa district in Aichi prefecture etc. It is sold at spa town souvenir shops, Gohei mochi specialty shop, or provided as one of the menu for dinner etc, 1 skewer is around 200yen. There are variety of shapes and sauces.

"Okonomiyaki", where Nozawana vegetable (野沢菜) and other wild vegetables wrapped in flour and been baked / Nagano prefecture
This is a local confectionery of Nagano prefecture. Firstly, add water to wheat flour and buckwheat flour, beat it and knead it, make a thin skin and wrap the ingredients such as vegetables or red bean, make it round and bake at both sides. Several years ago, Nagano prefecture was an area not suitable for cultivation of rice; so many food using flour and buckwheat flour were eaten. Common items include the specialty of Nagano prefecture Nozawana (野沢菜), wild vegetables, pumpkin and walnut. There are bake specialty shops which offer baked goods using hearth. It is sold at around 150yen per piece at convenience stores and supermarkets too.

Recommend