How to get on a JR EAST (East Japan Railway Company) train from Narita Airport. Explained with Lots of Pictures!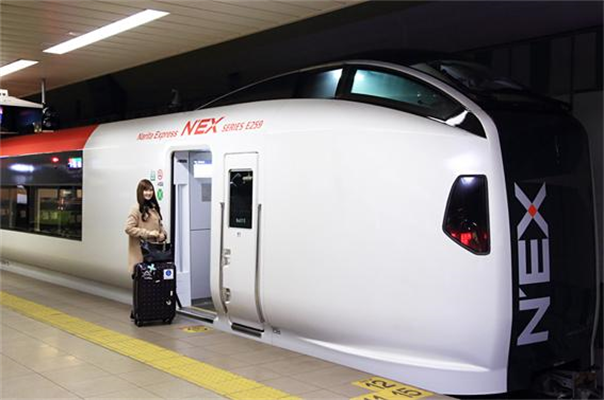 This time we will answer a question from a FUN! JAPAN user on how to take the Narita Express, one of the JR EAST train, after arriving at the Narita International Airport Terminal 2. We will provide you with easy-to-understand instructions even for non-Japan Rail Pass holders, with lots of photos.
*Narita Express (N'EX) takes you from Narita Airport to main stations in Tokyo every 30 minutes during most of the day. 


How to get to Narita Express from the Narita Airport Terminal 2 arrival lobby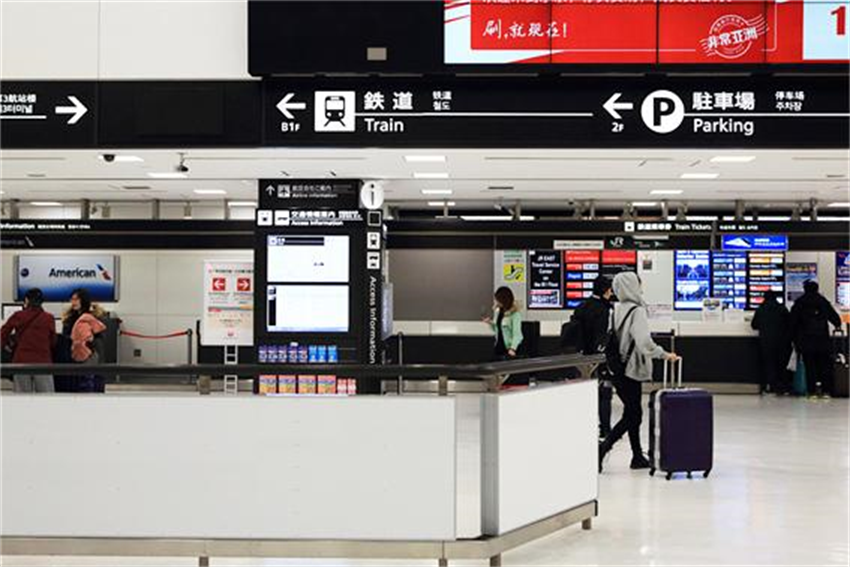 1. Narita Airport will look like this when you exit from Arrival Lobby A or Arrival Lobby B. Picture above is take from Arrival Lobby B. If you look up you can see an arrow pointing left to the "Train." Let's follow this.
By the way, on the picture you can see a counter straight ahead. You can also get your Narita Express tickets there. Of course, you can also buy the tickets at the counter near the platform entrance or from a ticket vending machine. There is also a counter where you can receive your Japan Rail Pass in that direction, so let's proceed. Let's follow the direction of "Train" for the moment.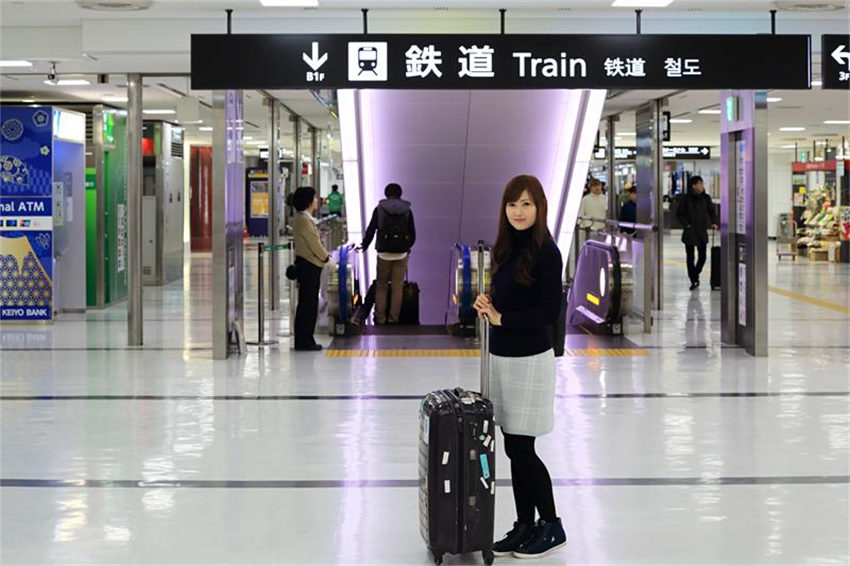 2. Take the escalator down to downstairs (B1 floor). Relax, you can still see the "Train" sign.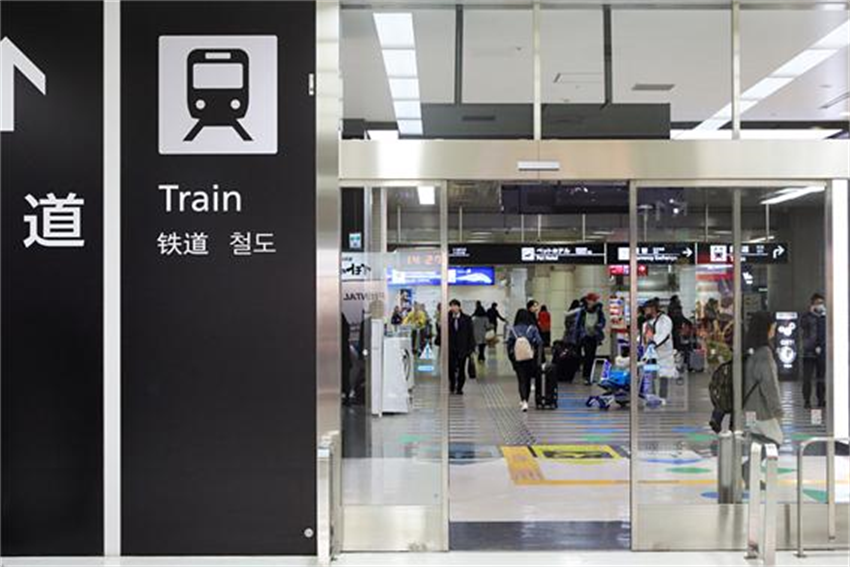 3. Once you get off the escalator, continue to follow the "Train" on the sign board.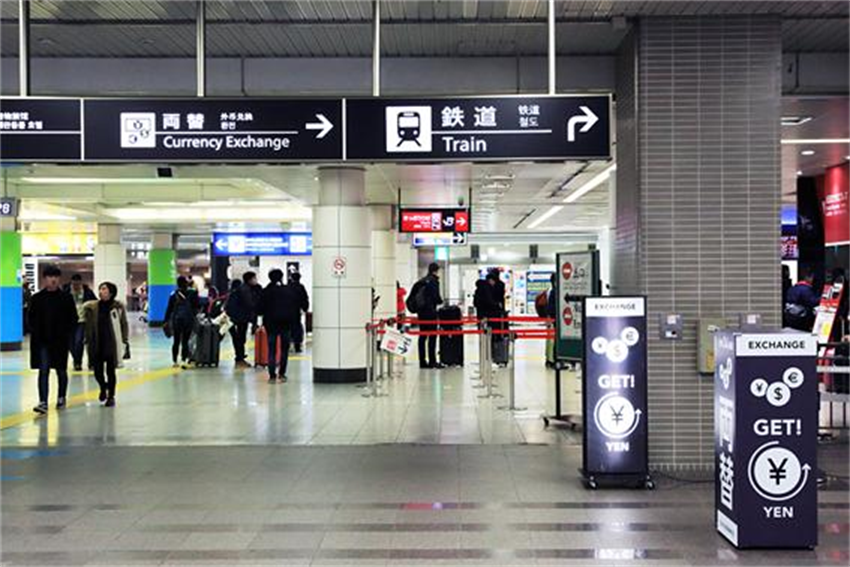 4. The train station platform is on the right-hand side.
Turn right if you are buying your ticket from the ticket vending machine or from the reception counter.
If you have your exchange ticket for your Japan Rail Pass, go to "JR EAST Travel Service Center" on the left-hand side.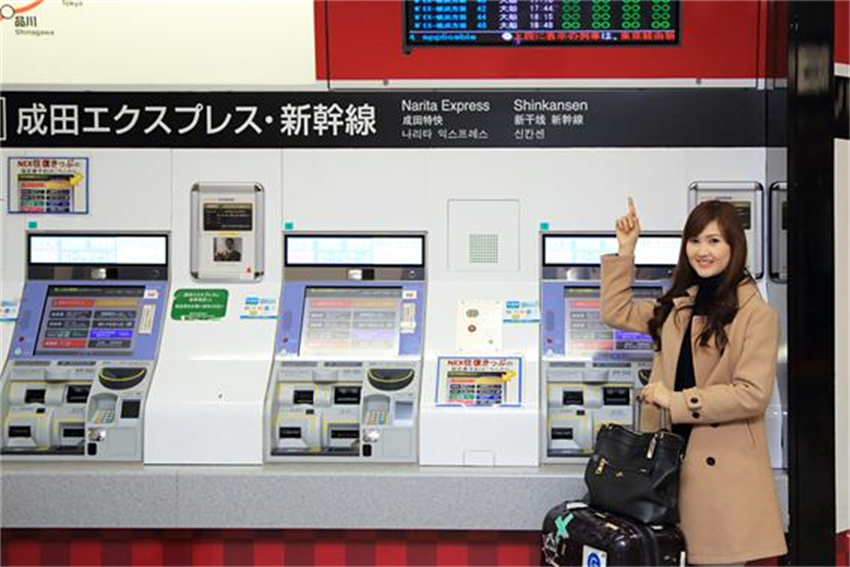 5. The ticket vending machine looks like this. We will explain to you how to buy a ticket later.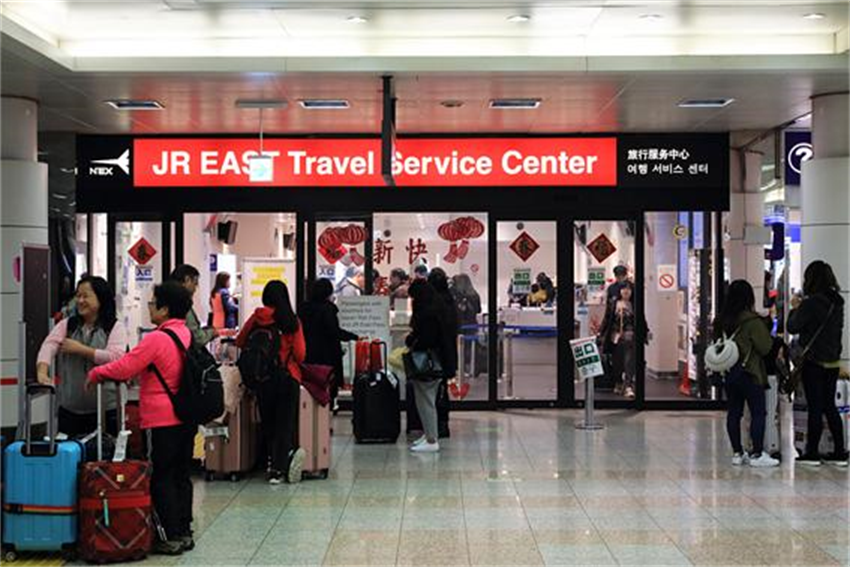 6. The JR EAST Travel Service Center looks like this. You can give your exchange ticket to receive your Japan Rail Pass. You can reserve your Narita Express ticket here too.
They are open from 8:15 AM to 8:00 PM (open 7 days a week). When they are not open (6:30 AM to 8:15 AM and 8:00 PM to 9:45 PM), you should go to the ticketing counter near the entrance gate.
*operation hour mentioned above are updated on Feb. 2018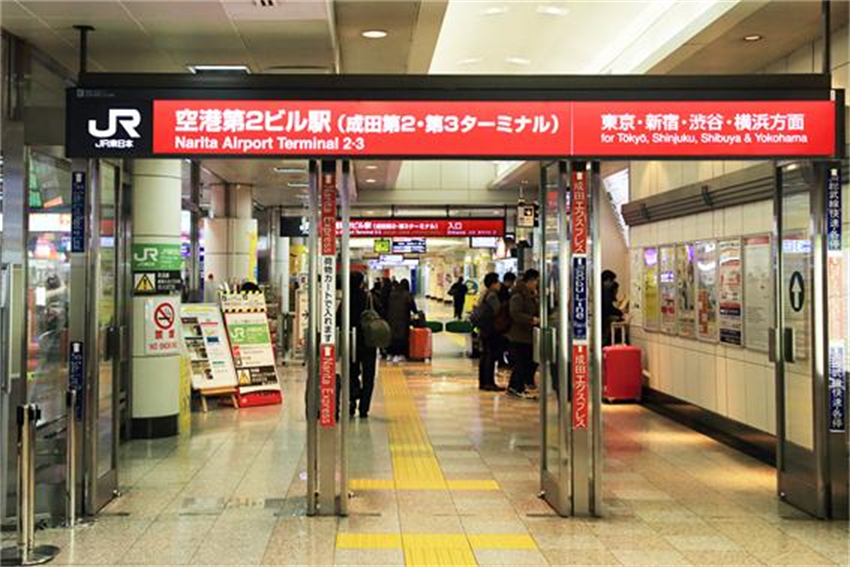 7. Once you get your ticket, head to the entrance gate. Look for the red sign board.
If you bought a ticket from the ticket machine, just insert the ticket into the entrance gate. Don't forget to pick up the ticket from the other side of the gate.
If you have the Japan Rail Pass and Narita Express ticket, go to the manned gate. Show your pass to the staff.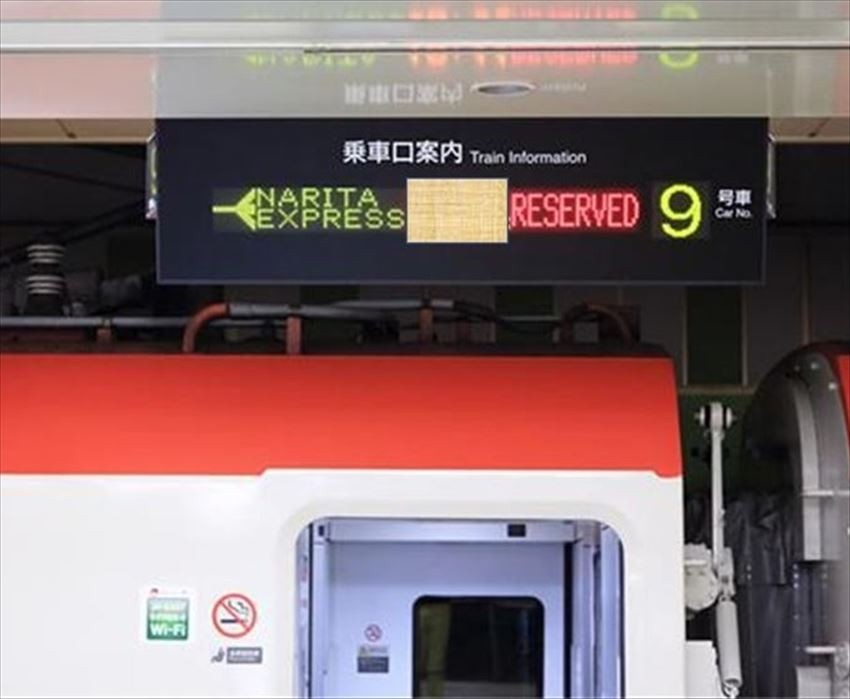 8. All the seats on Narita Express are reserved and your seat number is shown on your ticket. This time we got car number 9. The car number is shown on the electric board, so check the printed number on your ticket and wait for your train.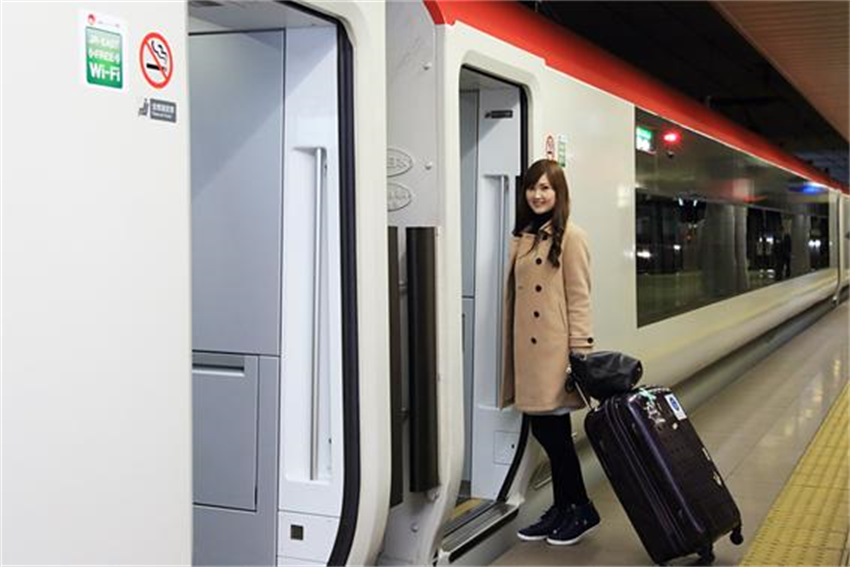 9. Let's get on if the train arrived. It is the start of a comfortable journey to Tokyo station.

How to purchase a Narita Express ticket
For those who does not hold a Japan Rail Pass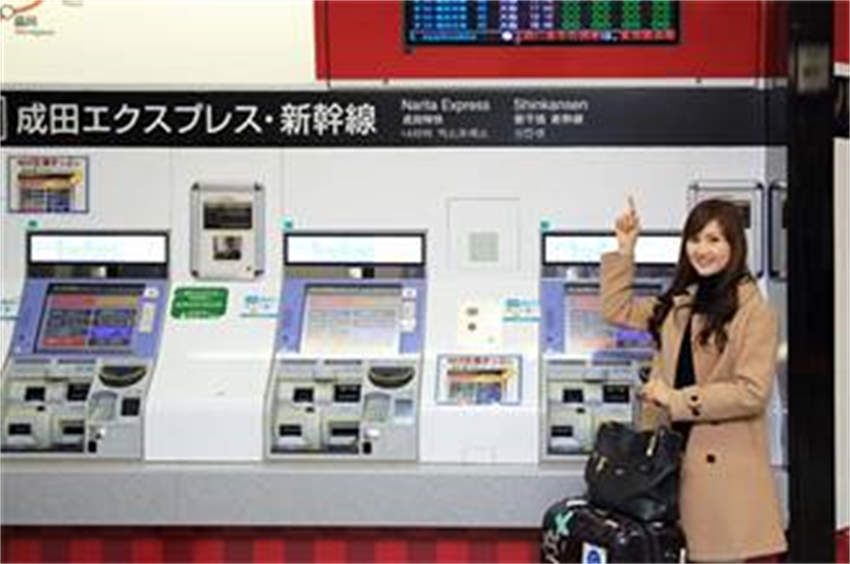 Let's buy the ticket from the ticket vending machine at the station near the entrance gate. They have touchscreen so it's very easy to use. Just touch the screen step by step like I do, and you can get your ticket too!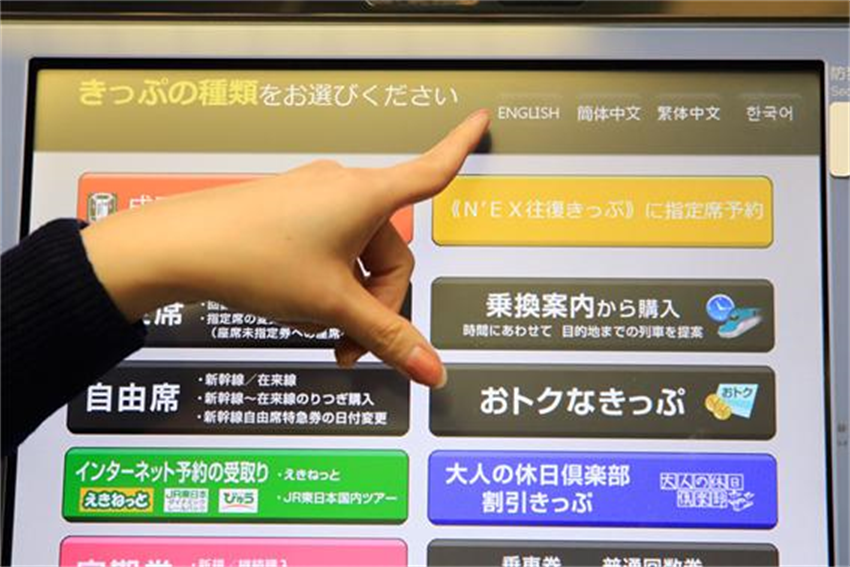 1. First, choose your language on the top of the screen. You can either switch it to English, Chinese Simplified, Chinese Traditional or Korean. This time we'll select English.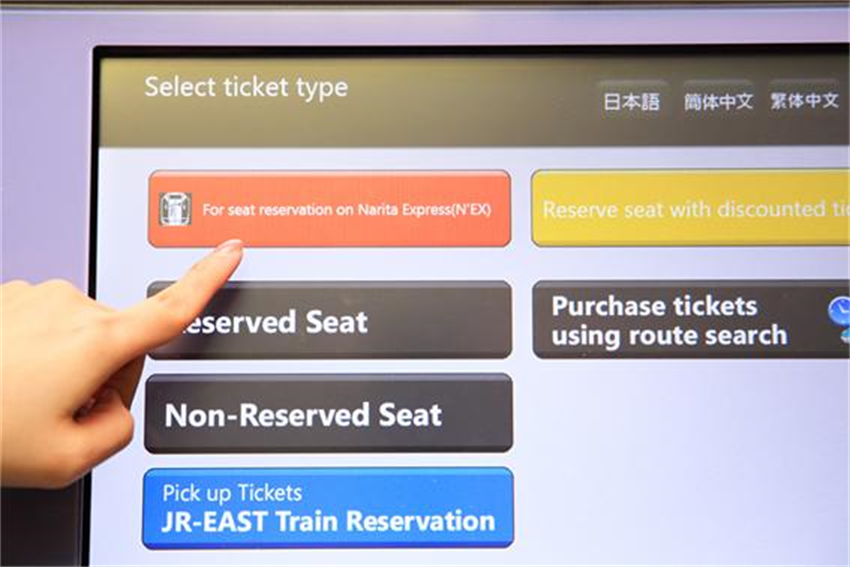 2. Touch the Narita Express (NEX) button.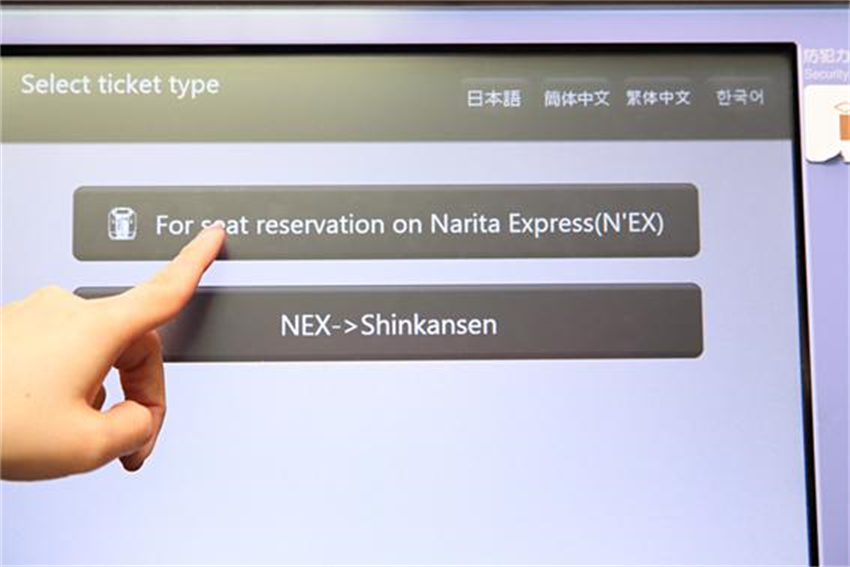 3. Touch the "For seat reservation on Narita Express (N'EX)" button.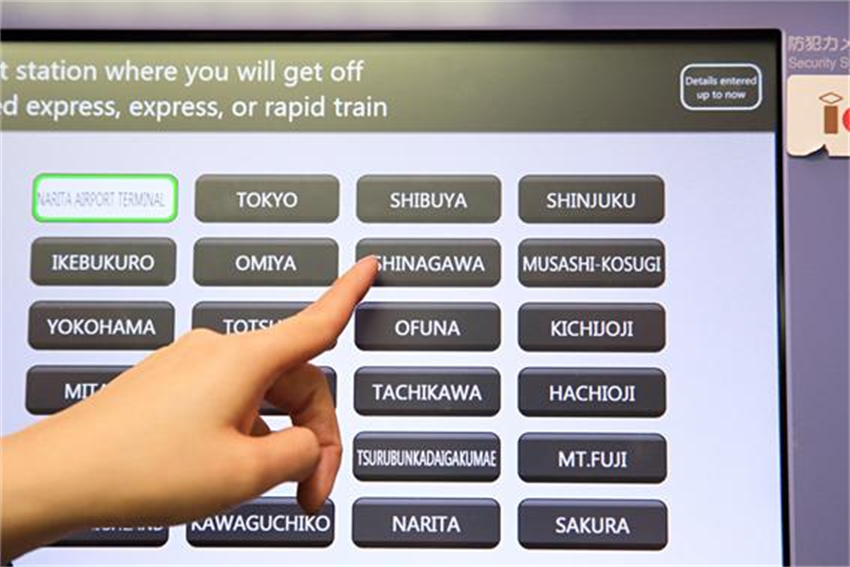 4. Then, touch your destination. This time we selected Shinagawa.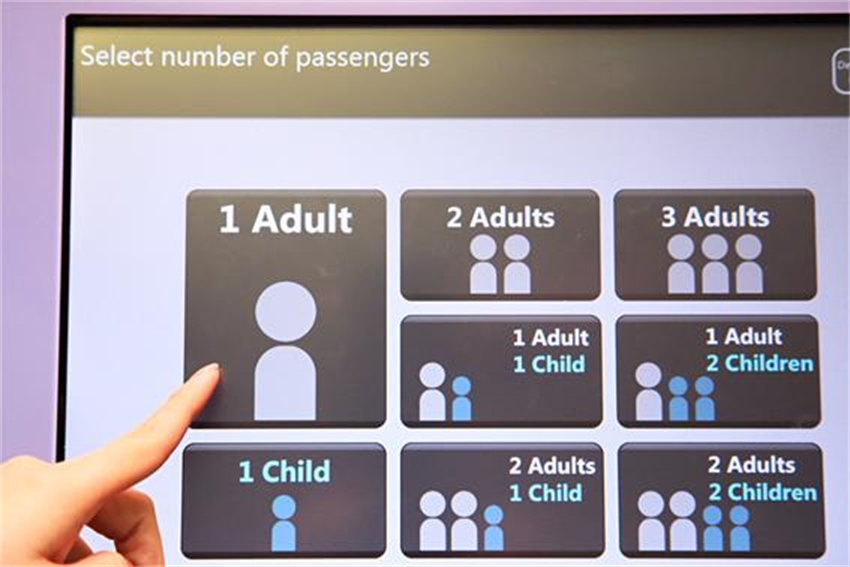 5. Select number of passengers. This time we selected 1 adult.
It's convenient because you can buy multiple tickets at once such as 2 adults, 2 adults and 2 children, and such.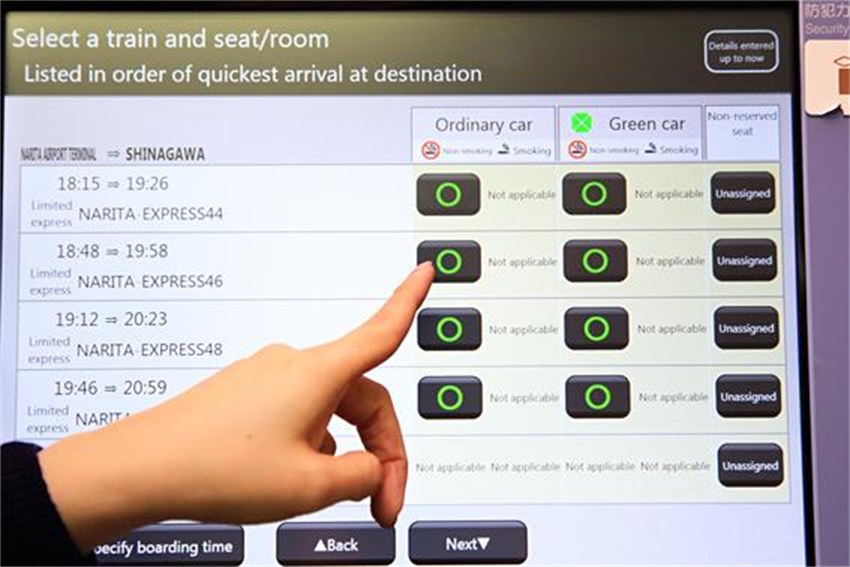 6. Touch the green circle button of the train for the time you want to take.
The green circle means plenty of seats are available, the green triangle means there are only a few seats left, and the red "X" means the seats are not available.
The left column is "ordinary car" and the right column is "Green car." The Green car has more comfortable seats, but you need an extra "Green Ticket" to use it.
By the way, train tickets are need all the time. You can not ride the Express Train just by the "Express ticket"
Example:
Rapid or local train (except green car) >> only train ticket is needed
Express train >> train ticket & Express ticket are needed
Green car on Express train >> train ticket & Express ticket & Green Car ticket are needed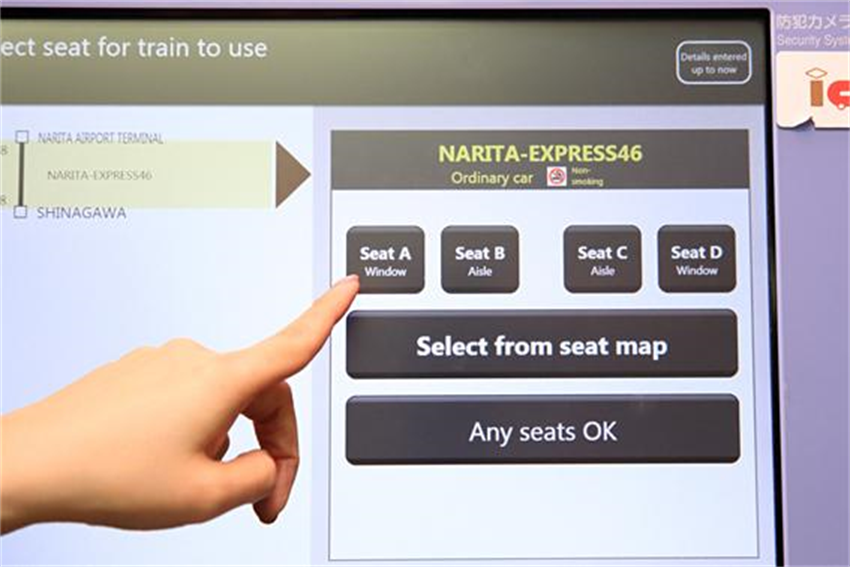 7. Then select your seat. Choose either window side or aisle side.
If you touch "Select from seat map" you can select your seat on the train from the seat map.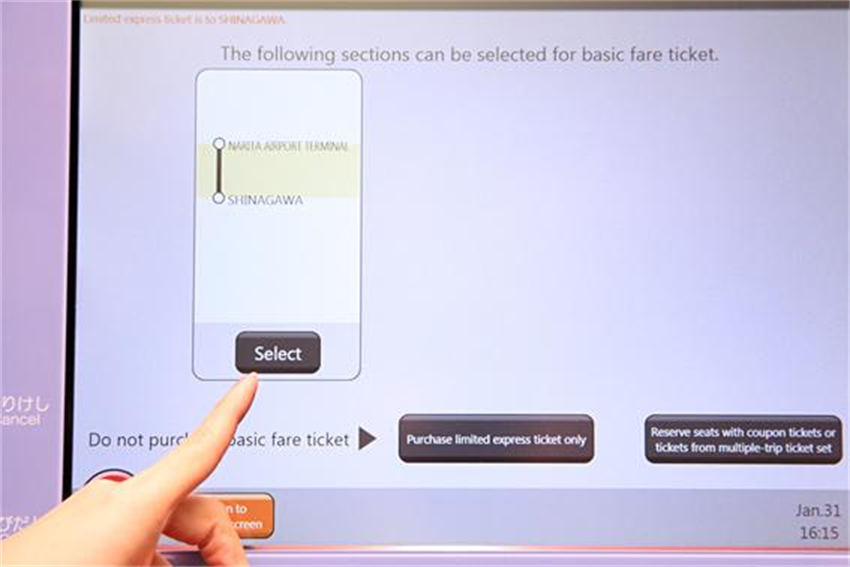 8. This is a confirmation screen. Press "Select" if this is correct.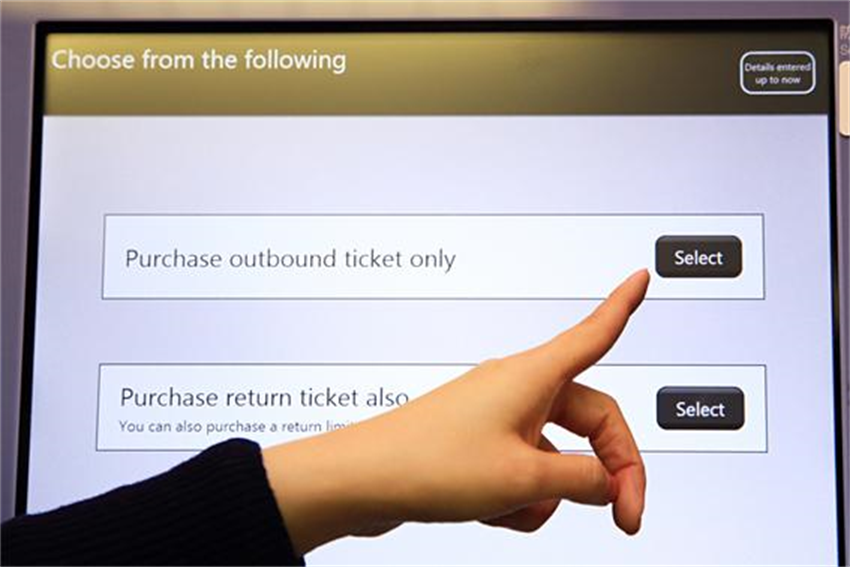 9. You can choose either "outbound (one-way)" or "return (round trip)". This time we are selecting outbound.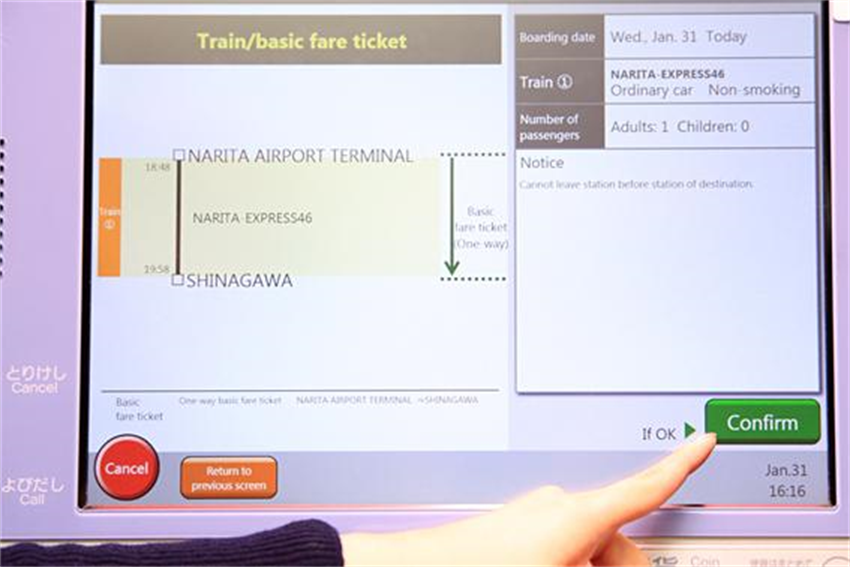 10. You will see a detailed information of the ticket you are about to purchase. Press "Confirm" if this is correct.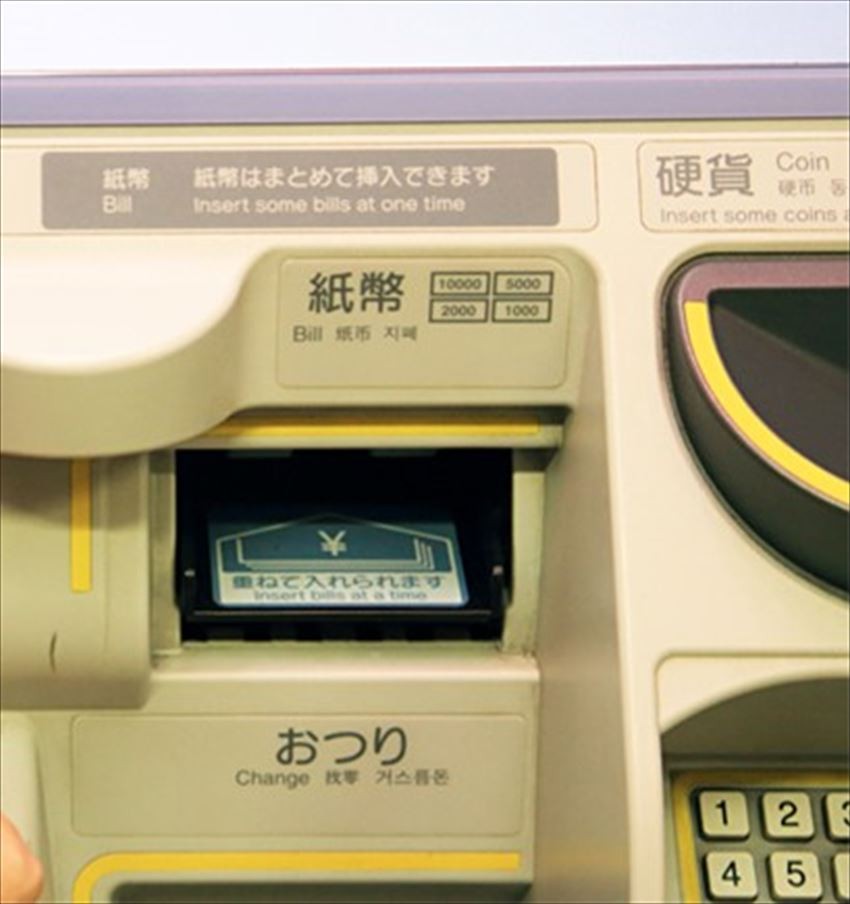 11. Please pay the ticket with Japanese Yen. If you wish to pay with credit card, please proceed to the counter with staffs.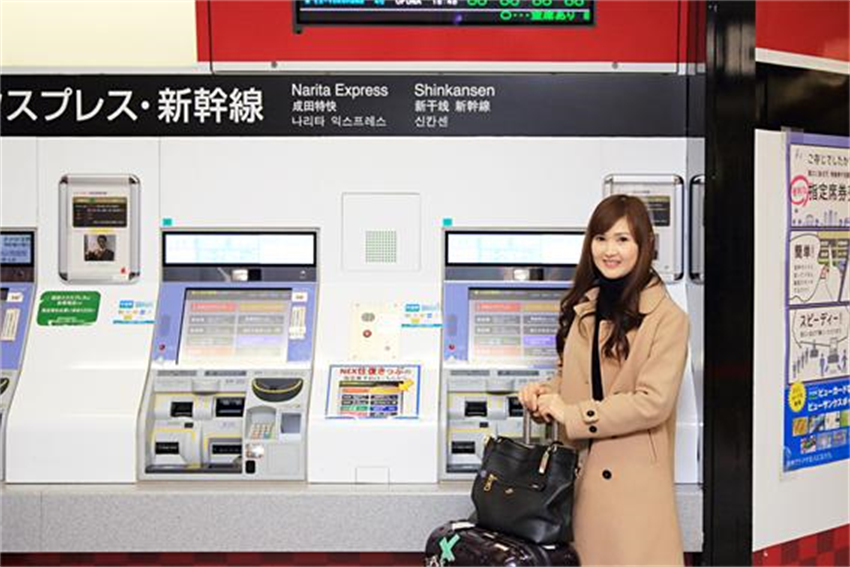 12. There, you have your tickets! The last thing to do, it to go through the platform gates and board the gate! 

====
What is Japan Rail Pass?
Japan Rail Pass is a specially designed ticket provided by six JR Group companies (Hokkaido, East Japan, Tokai, West Japan, Shikoku, Kyushu). It is an excellent train ticket exclusively for visitors to Japan. The user can use all (excluding some) railways around the whole Japan operated by these 6 JR Group railway companies, as well as the buses operated by the JR bus company. Of course, Narita Express is also included.

First of all, where can I get the exchange ticket for the Japan Rail Pass?
You can purchase exchange ticket at authorized offices in each country (outside of Japan). Purchases can be made thru travel agencies located in your country such as JTB Co., Ltd..
You need to pass the exchange ticket to get your Japan Rail Pass after entering Japan at specified counter.
Terms and Conditions about Japan Rail Pass
1. You need to show the stamp / seal of "Short-term stay" in your passport when getting your Japan Rail Pass. If you are using the automated gate at immigration, please use the one with staff. Please request for a stamp / seal on your passport. Or please use only gate with staffs.
2. This pass is only available for "Short-term stay". This pass is not available for people who enter Japan with qualification like "Training", "Entertainment", "Re-entry" etc.
3. Please use only gates with staffs. This pass can not be processed by automated gate.
For more details, please refer to http://www.japanrailpass.net/en/.
What do you think? If you save this article on your phone you will be able to find your way easily, get on the platform without getting lost and be able to buy a train ticket at the vending machine!
Let us know if you have any requests for our articles such as "How could I reach this or that area from Narita Airport?". The FUN! JAPAN Team will check it out and report soon!

Narita Intentional Airport is FUN! and CONVENIENT!
Here are our articles related to Narita Intentional Airport. Check and bookmark for your next trip to Japan!
You Don't Want to Miss These 5 Items from FaSoLa MEN'S in Narita International Airport Terminal 2
12 Items You Should Get at AKIHABARA before Departing from Narita International Airport!
Recommend