Romantic Snow Lantern Festival at Hirosaki
Spending the Valentine's Night with hundreds of Snow Lanterns
Hirosaki Castle is well-known for its sakura in the spring. However, this place is not less stunning in the winter. With the magnificence of the snow-covered castle as its base, the government and the locals annually celebrate a winter festival called "Hirosaki Castle Snow Lantern Festival" in February. You can find dozens of ice sculptures, hundreds of snow lantern, and countless mini Kamakura (Japanese style igloo) here with the candles inside them, lightening the nights up in a romantic atmosphere.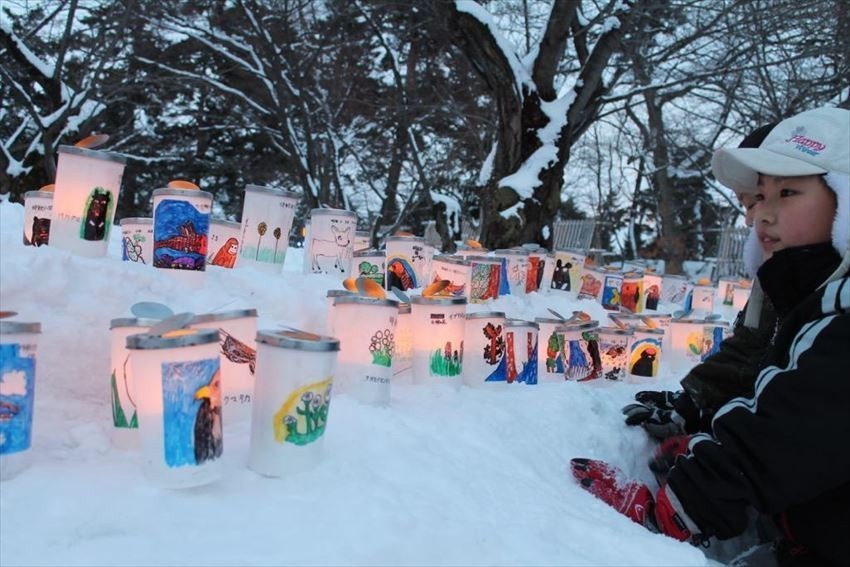 The Snow Lantern Festival is held at Hirosaki Park, which you can find Hirosaki Castle inside. You can reach this place by train through Hirosaki JR Station, and from there take a bus heading to Shiyakushomae-stop. It takes around 10 minutes from the station by drive. This festival has been celebrated since 1977 by the locals to entertain people in the harsh of the winter. Since then, this festival has become one of the largest winter festivals in the area.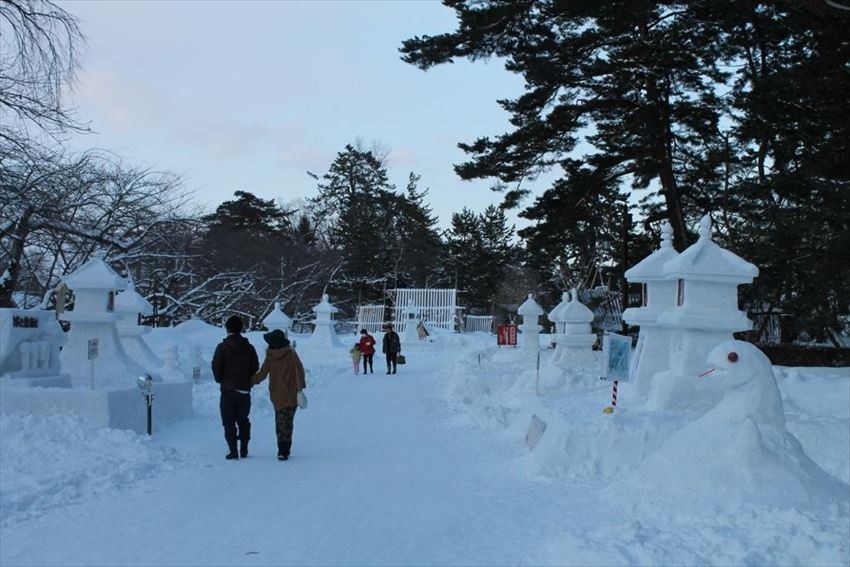 Before enjoying the festival itself, you can stroll around getting immersed in the beauty of Hirosaki Castle. This castle is one of the most beautiful and historical castles in Japan. In the spring, this park will be packed of people who come here to see dozens of Sakura trees around the castle. Tsugaru Clans built the castle in 1622, and since then up to the demise of feudalism in Japan, this place had become their place to live.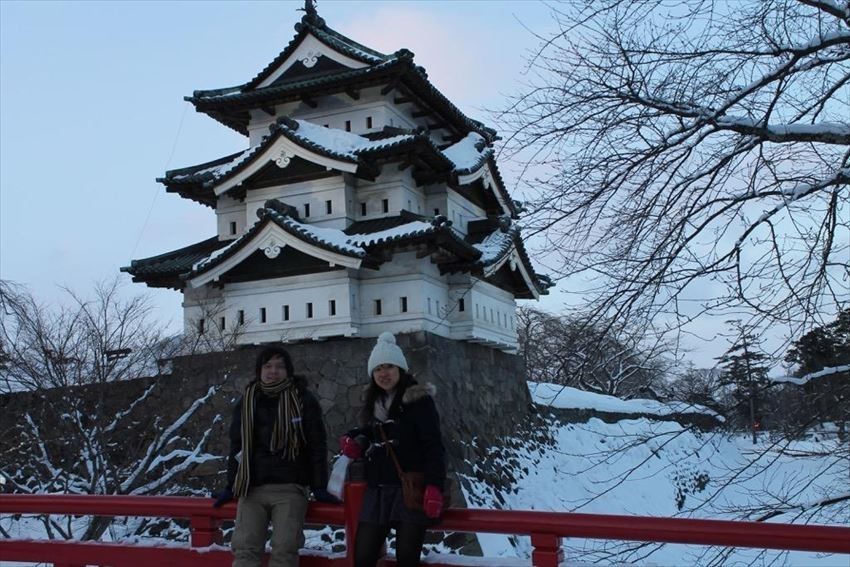 Near the castle, there are hundreds of snow lanterns with the candle inside them scattered around. If you come earlier, be sure to get a candle from the local to set it in a snow lantern by yourself. The candles are distributed freely.

You can find hundreds of mini Kamakura near the Hasu Pond with candles inside them too. Along with countless candles in the snow lanterns and illumination lights set on the ice sculptures, this place will be romantically flooded with lights at the night. The festival usually falls on near the Valentine date. It would be a good idea to spend the valentine night with your loved ones here.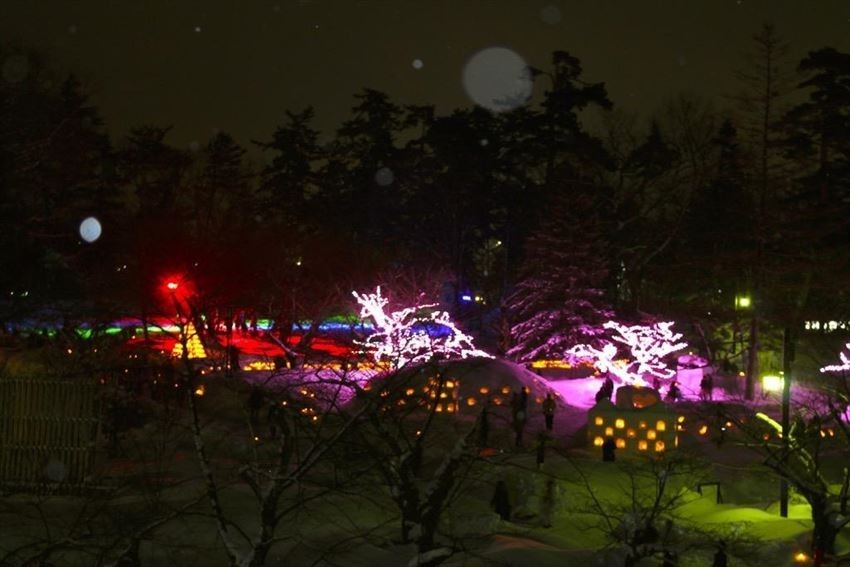 【information】
Event's name : Hirosaki Castle Snow Lantern Festival

Address : Hirosaki Park, 1 Shimo-shirogane-cho, Hirosaki-shi, Aomori 036-8356

Phone: : Hirosaki Municipal Tourist Center 0172-37-5501

Hirosaki Tourist Information Center 0172-26-3600

Dates : In the midst of February (5 days)

Time : 09.00~21.00

Map:





Recommend
Read More
---