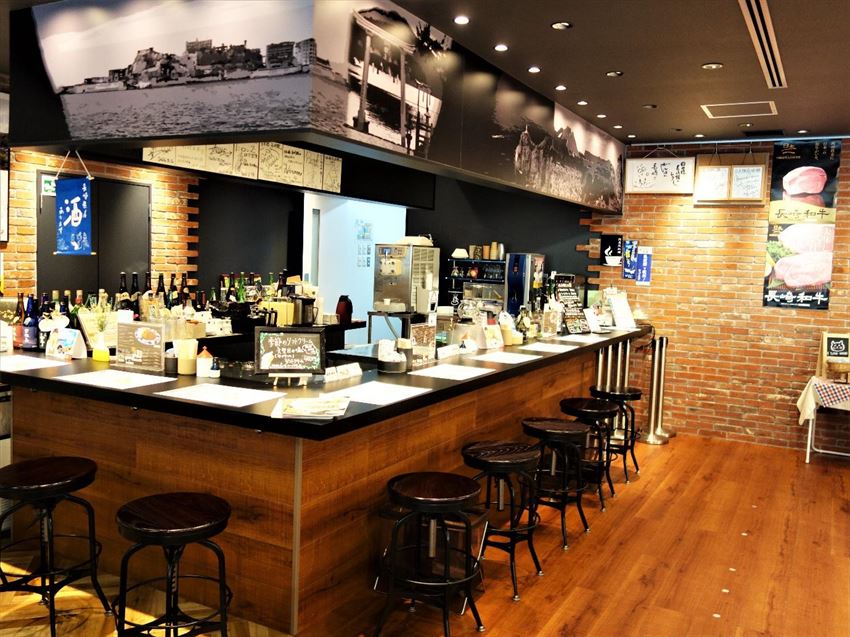 Located on the western coast of Japan, Nagasaki Prefecture has flourished as one of the biggest ports connecting Japan and foreign countries from hundreds of years ago. Therefore, it's culture, food and architecture, is mingled with a wide array of the country's culture. Nagasaki is also known for the richest seafood variation in Japan like horse mackerel, oyster and Japanese pufferfish.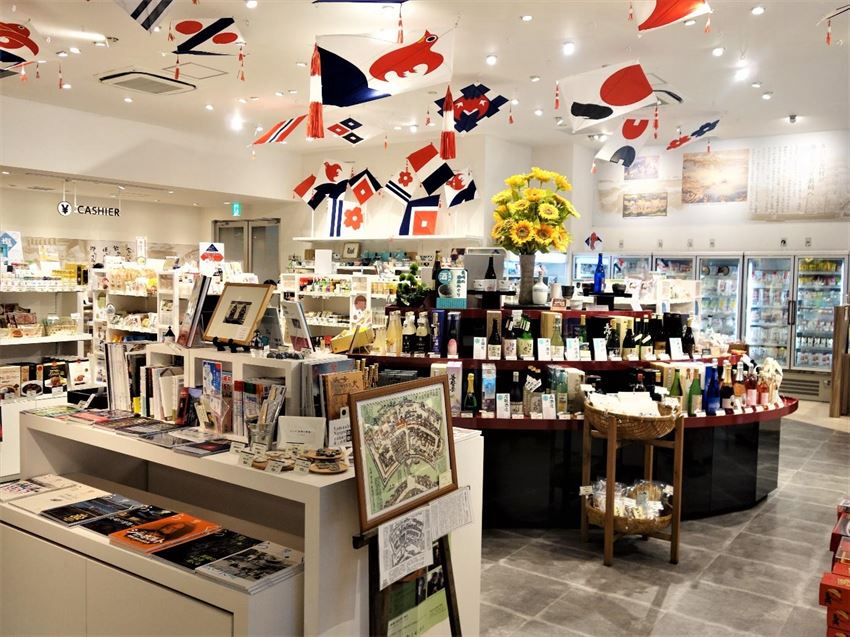 Nagasaki-Kan
The merchandise corner always has more than 1000 items which represent Nagasaki Prefecture. Some of the goods can be found only in this shop out of all the shops in Tokyo!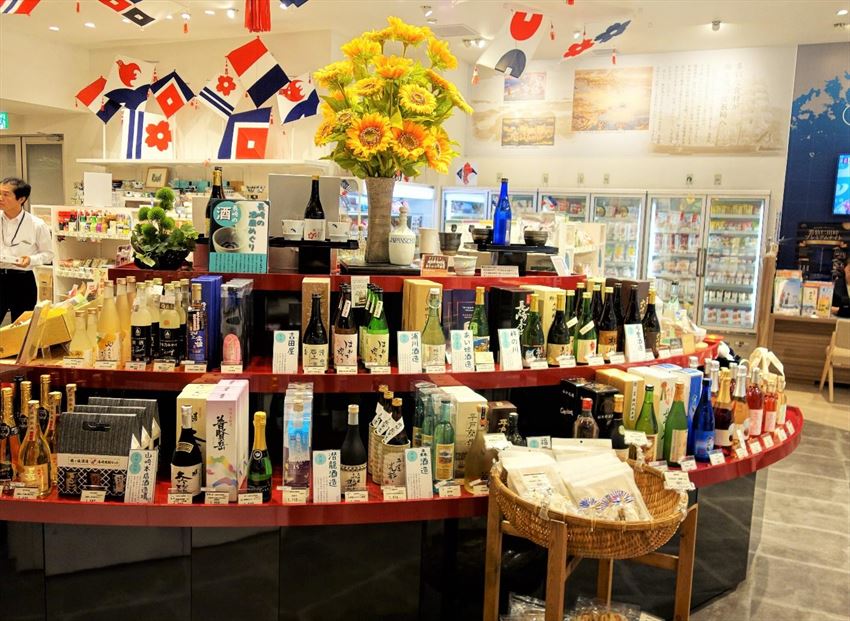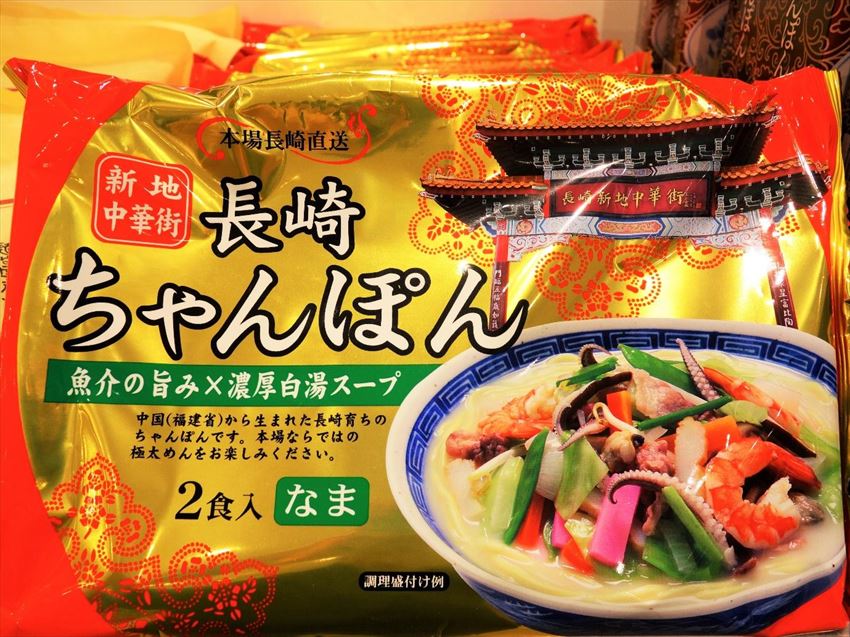 This is champon noodle, a noodle dish that cannot be replaced by other style of ramen as it holds a very important place in each Nagasaki native's heart. With seafood, vegetables.
Originally champon noodle comes from China, but Nagasaki people loved it so much and became known as Nagasaki food nowadays.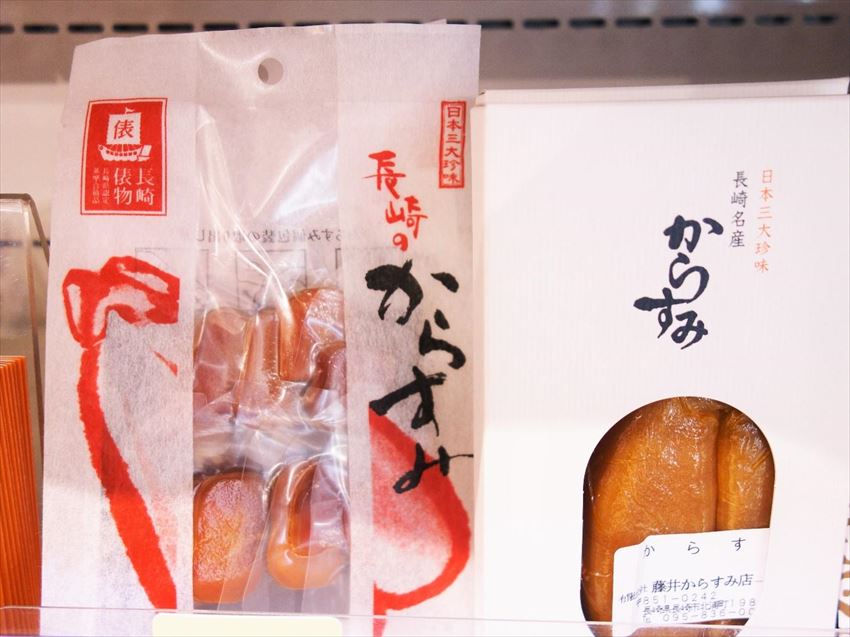 The above photo Karasumi (Dried mullet roe) is made by soaking fresh ovaries of striped mullet in brine. It's considered one of Japan's three finest delicacies!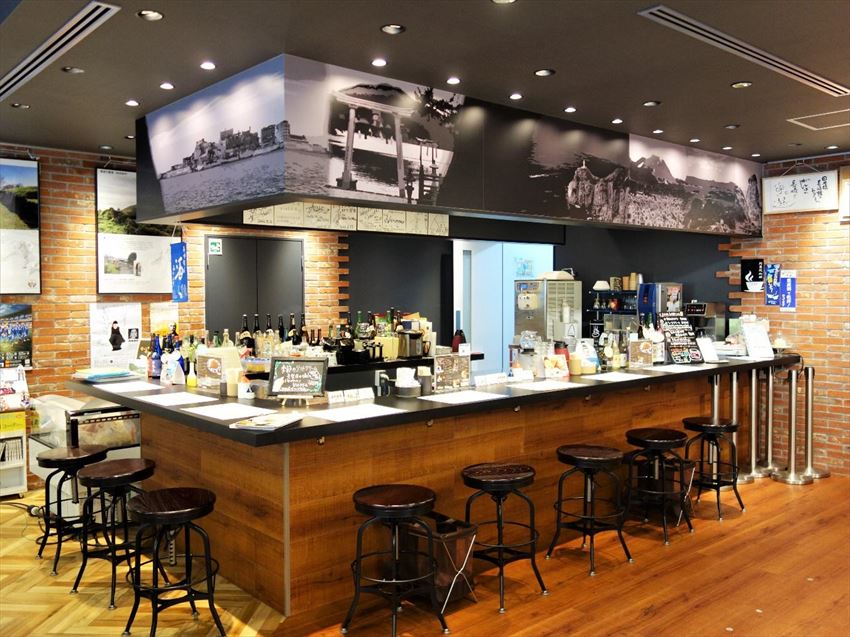 The best part about this shop is the bar and the refreshment space! They serve desserts, lunch, and drinks including local Japanese sake and wine! Since they offer nomikurabe - sampler sake menus which allows you to compare the local sake made in Nagasaki, which gives you a great chance to taste the local sake before you buy! (sake/ 500 Yen per glass, Goto local wine- 700 Yen, sake sampler/ 1800 Yen, shochu sampler/ 1200 Yen)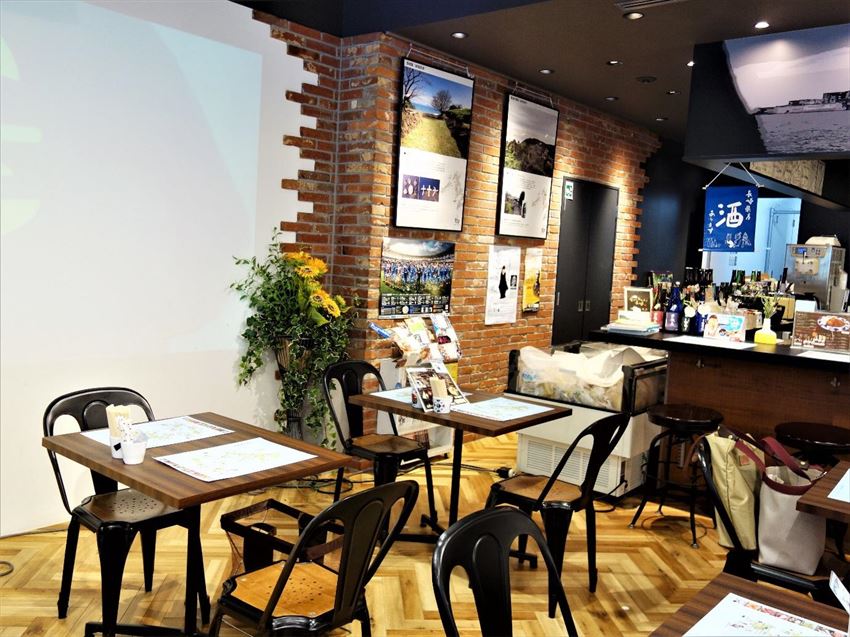 The tiled wall and wooden furnitures contributes a lot in building Nagasaki's unique atmosphere of the western influences.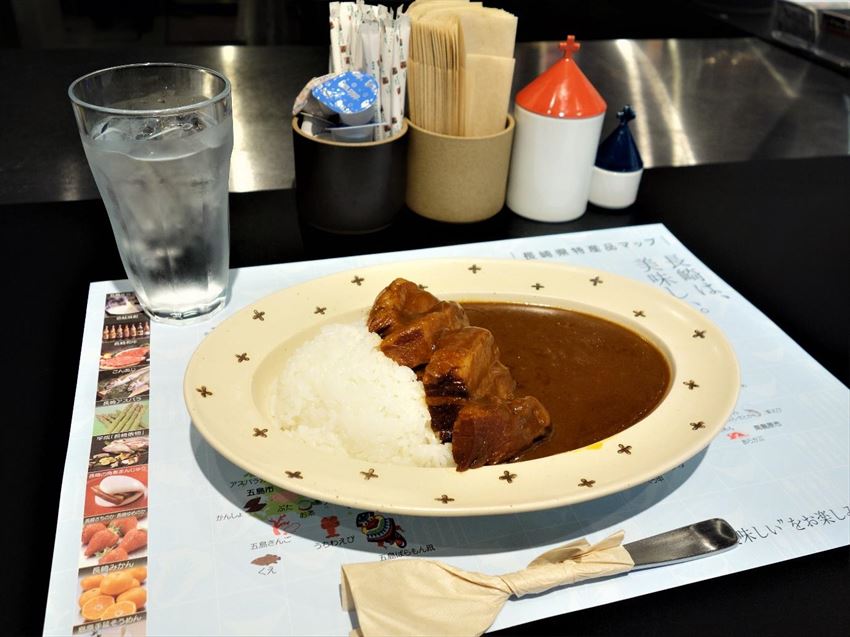 If we had to pick a dish that can fully represent Nagasaki in this antenna shop, this curry with pork belly is probably on top of the list. The curry is infused with agodashi, seasoning made from fish, and Biwa native from Nagasaki. There are only a limited 10 servings per day so be quick if you want to give it a try! (Curry with Coffee or Tea/ 1,200 Yen)



If you are here after lunch, please do try their Castella cake. They offer different flavor from the lineup each day so be sure to try them all out if you have time to come visit again! (Castella cake/ 500 Yen )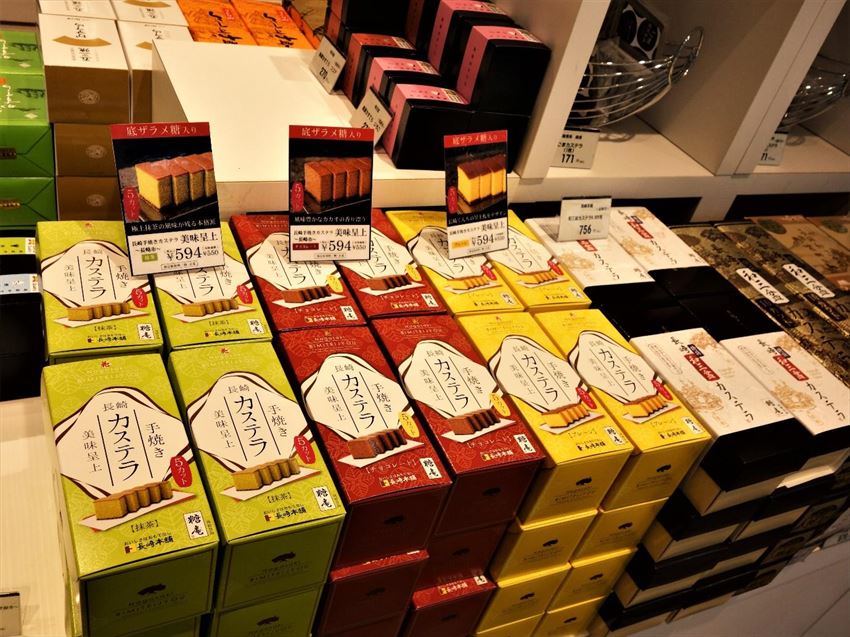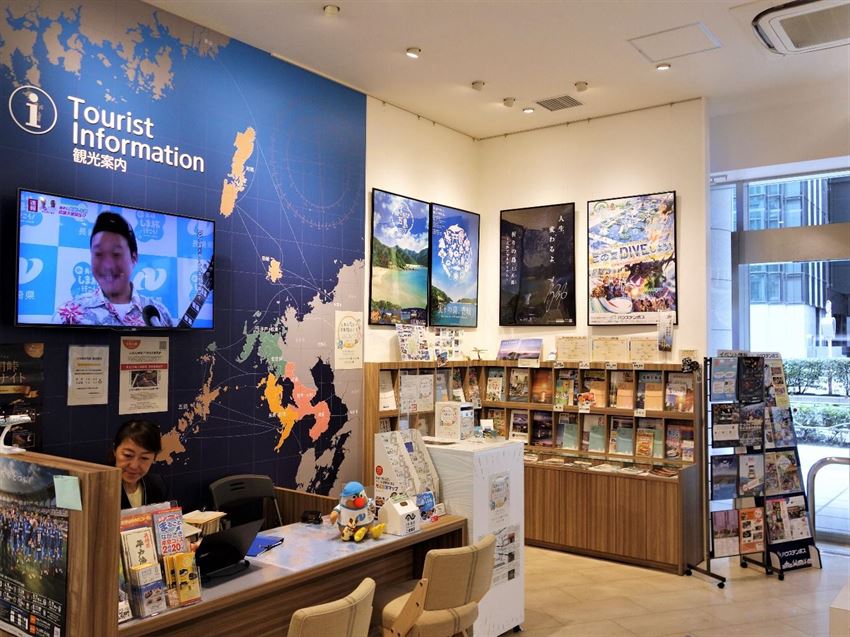 There is also a Nagasaki tour Information Center. The staffs are knowledge and ready to help you with you questions and needs regarding Nagasaki. Feel free to ask!

Nagasaki-Kan is just a 7 minute from Tokyo Station Yaesu gate. Regardless you are curious about Nagasaki or not, I'm sure you'd love the cool shop 'Nagasaki-Kan'!
<Shop Info>

Hours: 10:00~20:00
Address: 〒103-0027 Tōkyō-to, Chūō-ku, Nihonbashi, 2 Chome−1−3
Access: 9 minute walk from Tokyo Yaesu gate
URL :https://www.nagasakikan.jp/trans/english.html

Map