Tokyu Hands Shibuya shop's recommended item! Plenty of convenient and creative items! 3 Recommended Kitchen utensils Part 1
"Tokyu Hands" sells a wide range of products including ballpoint pens, notebooks, stickers, and other stationeries, kitchen utensils such as peeler and frying pan, and cosmetics such as makeup toner and other makeup product. Many products sold in Tokyu Hands are made in Japan, and therefore it has become a popular shopping spot for foreign tourist to find for souvenirs. This time we will introduce the kitchen utensils which are creative and recommended by Tokyu Hands Shibuya store!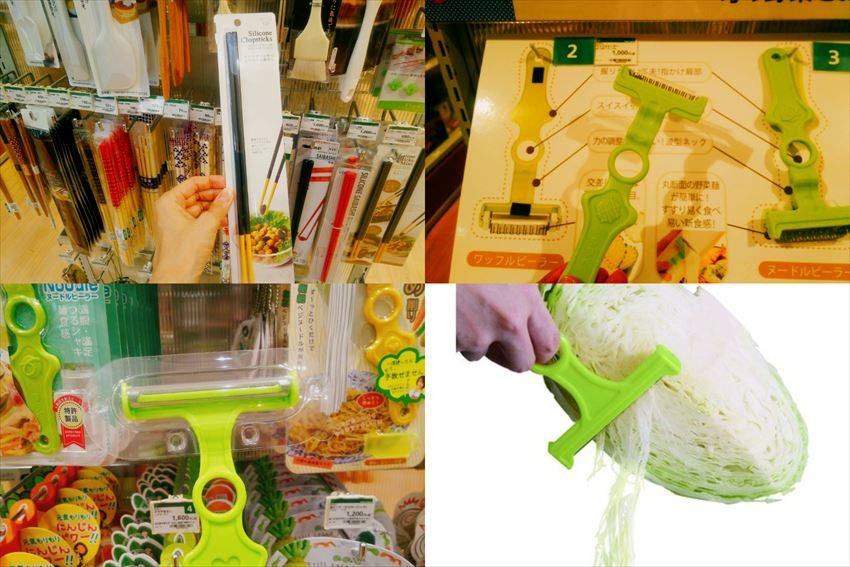 A chopstick which can be used to grasp noodle and beans easily! "Marna Silicone chopstick Yellow K690Y" 734 yen (tax included)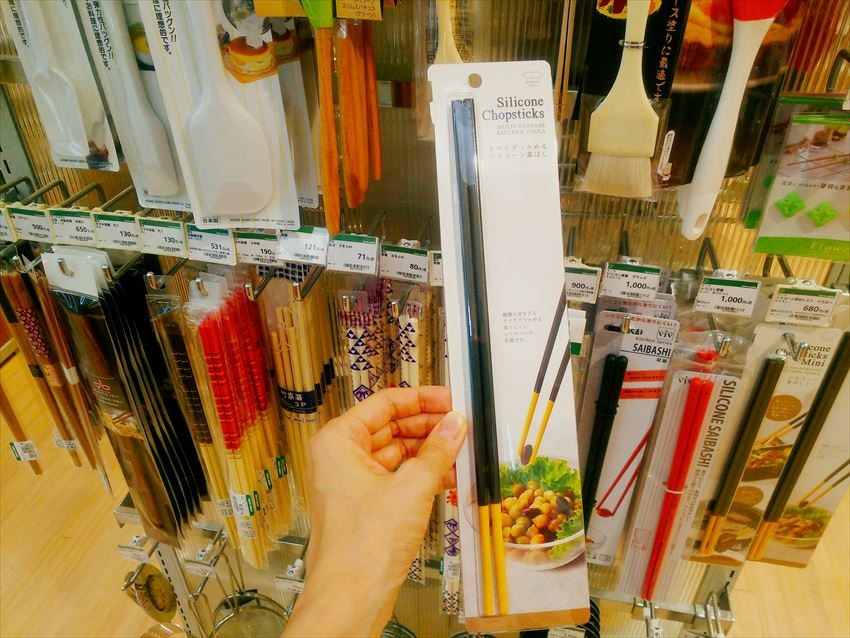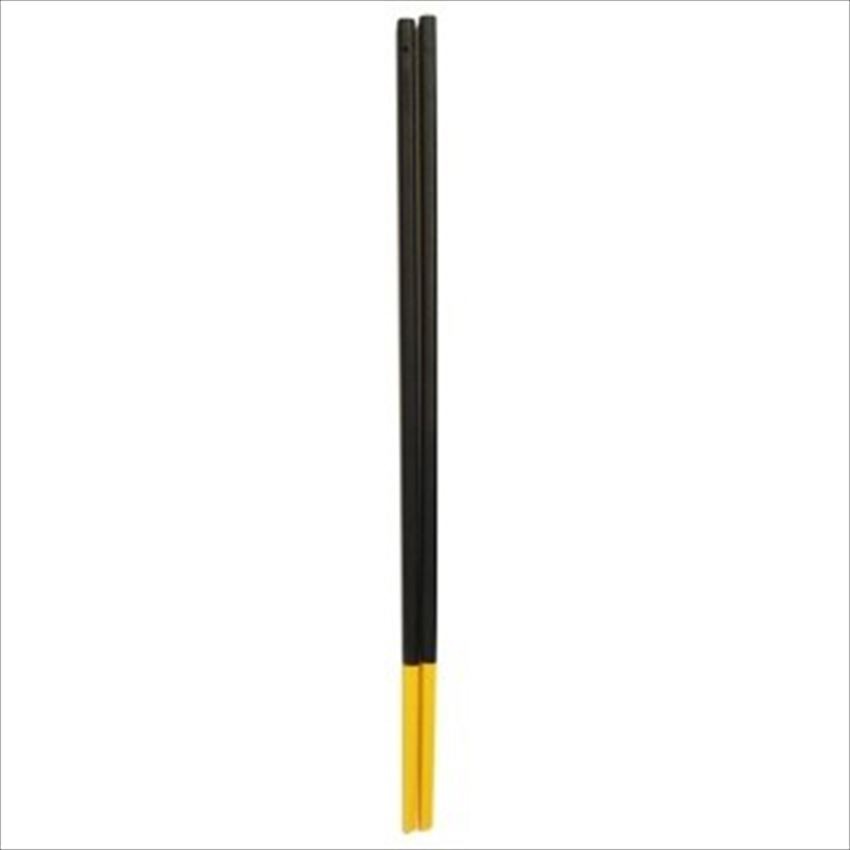 It is a chopstick with 30 cm length which is hard to slip and easy to grasp when using. You can use it to grasp slippery food such as noodle and ramen, as well as beans which are difficult to be grasped. Since the material used is heat-resistant silicon material, it will not melt or deform even you put it on a frying pan or a pot. You can also wash it with a dishwasher.

Mesh-shaped slice can be made easily! "Nonoji waffle peeler W1WP-01PG" 1,080 yen (tax included)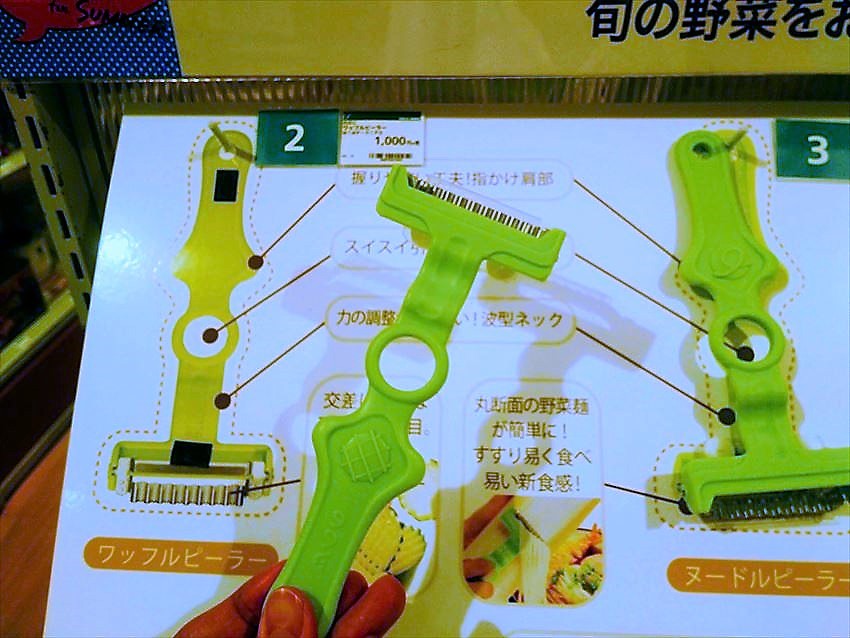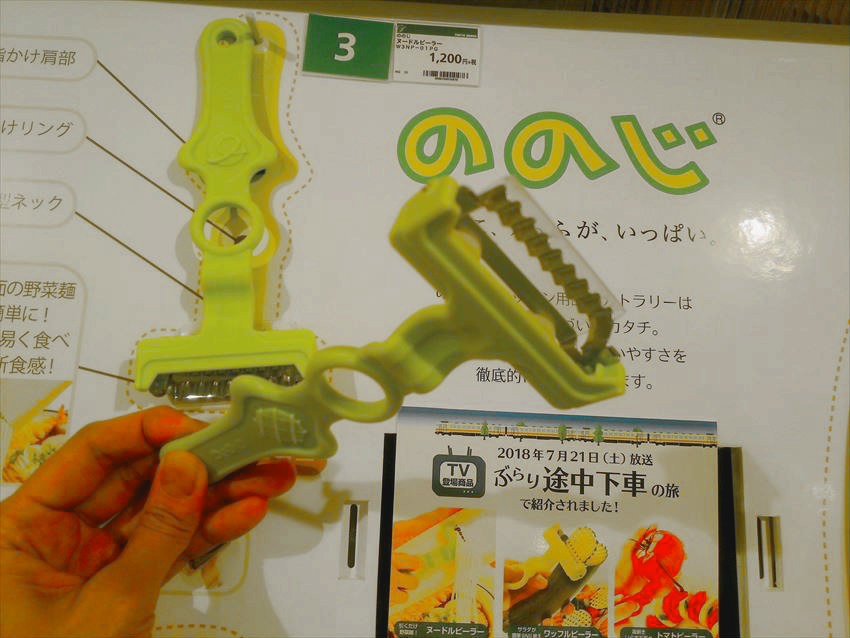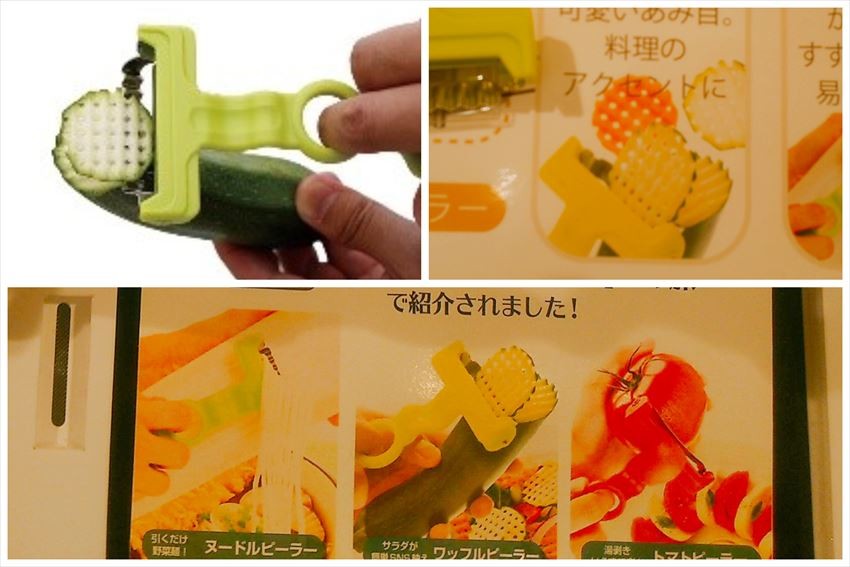 This is a waffle peeler that can help you easily make mesh-like slices by just peeling it. You can just cross twice on the ingredient in order to make the mesh-like shape which is hard to be prepared with a knife. There are holes at the handle part which the user can grip for easy usage. Also, the blade is designed in a wave shape in order for the user to adjust their force easily.
By just topping the meshed vegetables and cheese on a salad, you can take a nice photograph and upload it on Instagram! There is no doubt that children who don't like vegetables will enjoy eating this also! Besides, it is equipped with a safety blade cover that can be detached with a single touch.
You can now shred the soft and fluffy cabbage easily! "Nonoji cabbage peeler light green CBP-02GY" 972 yen (tax included)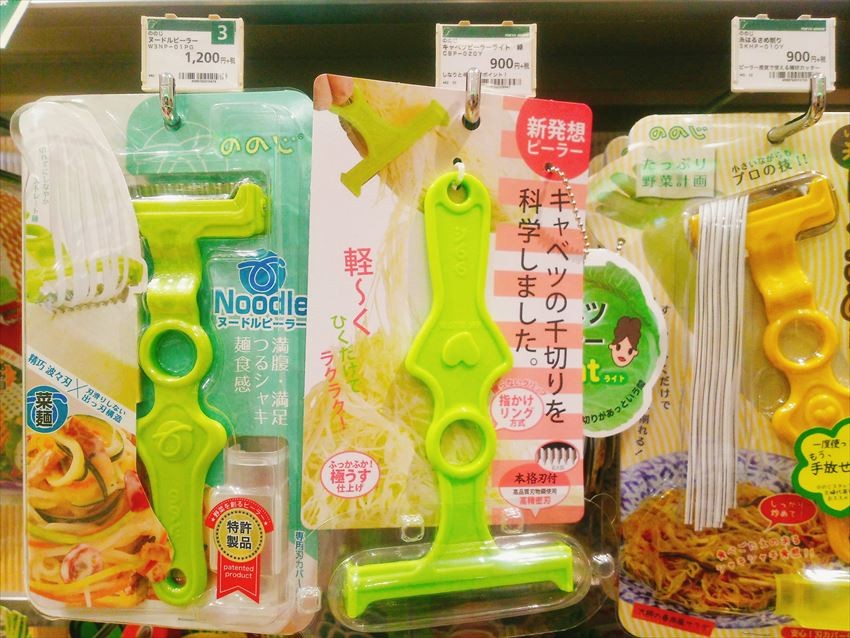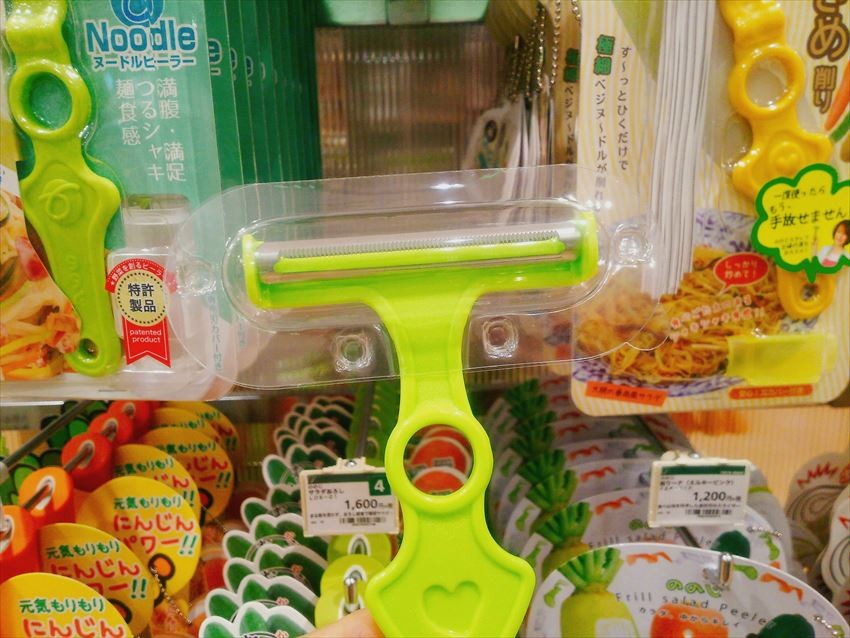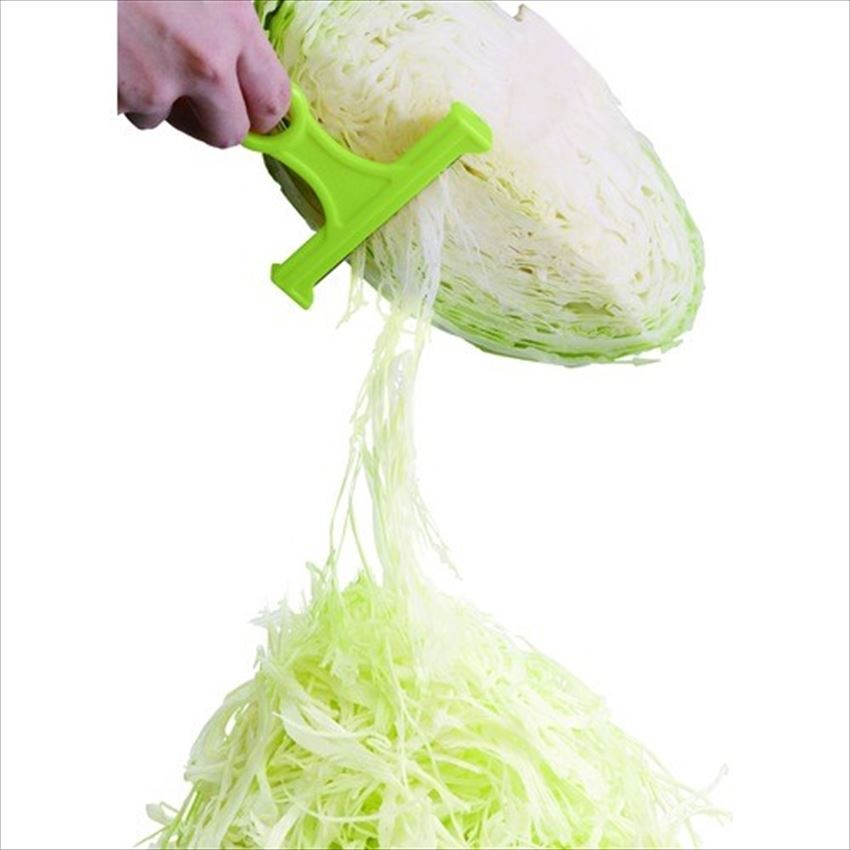 Shredded cabbage is a side vegetable which always being served together with Japanese cuisine, pork cutlet, fried chicken and croquette. If you tried to cut shredded cabbage with a knife, the thickness will become uneven and it takes a lot of time. However, if you using this utensil, all you need to do is to put the cutting edge on the cabbage and pull it lightly, then the cabbage will be cut into extremely thin and soft shredded cabbage easily.
There is a "fingering handle" that you can put in your index finger so that you can pull the peeler without putting much load and also without gripping the peeler, the peeler is then bent to cut the cabbage into an even thickness. The equipped blade is "high precision Giza blade". Besides cabbage, it is also recommended for slicing cucumber, carrot, and radish.
Beside yellow color, the peeler body is available in yellow and pink colors as well. However, in order not to accidentally injure yourself, please wear a rubber glove when you using the peeler.
Store name: 

Tokyu Hands Shibuya branch

Address: 

12-18 Udagawa-

cho

, Shibuya-ku, Tokyo 150-0042

Business hours: 

10:00 ~ 21:00

Holiday: 

No fixed holiday

Access: 

8 minutes' walk from JR "Shibuya station", Hachiko entrance
[Survey] Traveling to Japan