Exploring the Valley of Korankei in Nagoya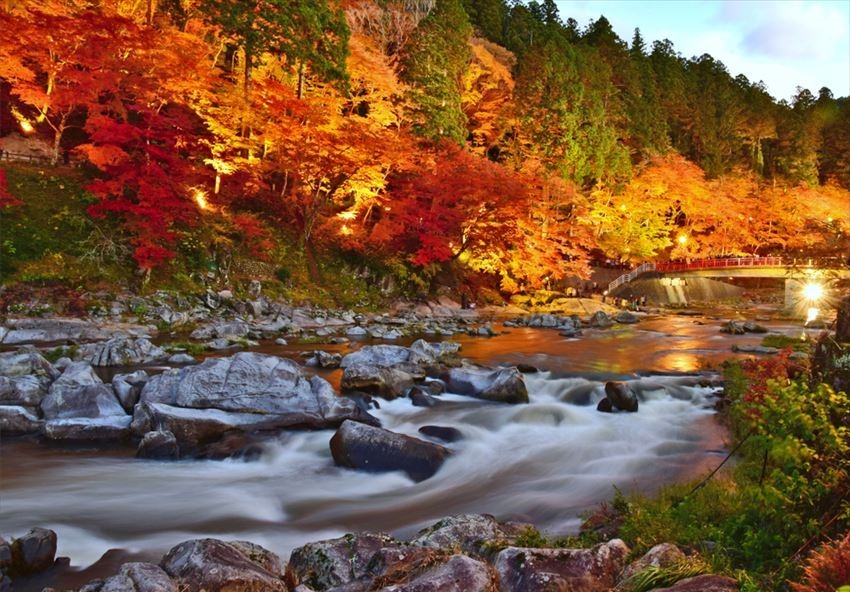 Around Nagoya, Korankei (香嵐渓) is best known for its autumn colors throughout the whole Chubu Region. It is the valley of Mount Iimori, which stands 254 meters tall, shaping the valley of Korankei. On the Mount Iimori is where Kojakuji Temple stands during the 17th century, the head priest of Kojakuji planted some maple trees along the temple walkway, prompting many locals to plant maple trees in the same area. As a result, visitors today can enjoy the bearing fruits of the maple trees plantation of the past efforts.

About Korankei Gorge
Independent of the beautiful autumn colors is the Sanshu Asuke Yahiki Village, which is also located in the Korankei Gorge, the village preserves many old era houses in a village-like atmosphere. Visitors can join in any of the many workshops held in the various houses and try to make some traditional handicrafts such as bamboo baskets, straw sandals, indigo dyed handkerchiefs or washi paper postcards. In the summer families with children come here to cool down in the clear and fresh water river. While in the winter, fresh fish from the rivers and authentic Japanese soba noodles in the restaurants are the biggest draw for visitors.

Korankei Valley Autumn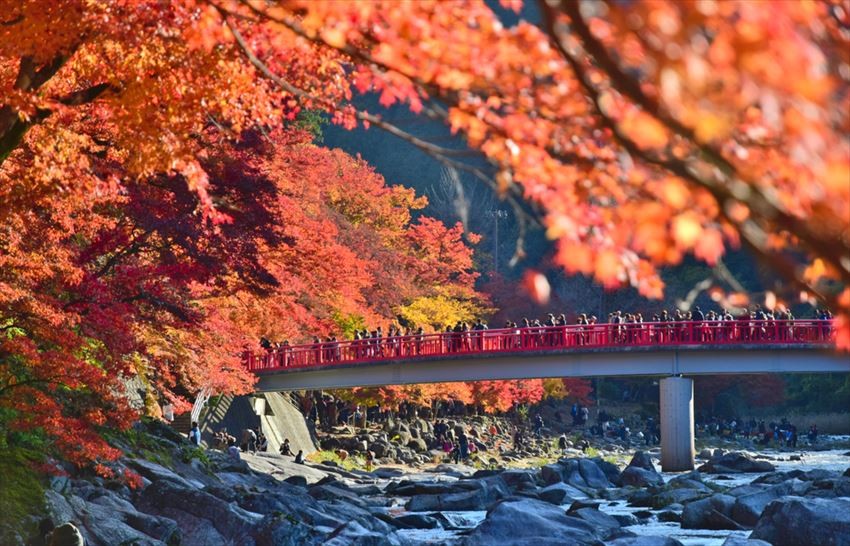 Korankei Valley is the place to satisfy all your autumn colors enthusiasm with over 4,000 authentic Japanese maple trees in the area. While the pathways and bridges are all illuminated at night, you could have a good evening stroll to view the autumn leaves.
The annual autumn color festival at Korankei valley start around mid-November till 30th November with daily illumination from sunset till 21:00. The best colors normally appear around the paths along Tomoe River at the western and southern sides of Mount Iimori. Among the bridges, there is the vermillion Taigetsukyo Bridge which is the symbol of Korankei and holds the best picture-taking spot.
Meitetsu Bus Nagoya to Korankei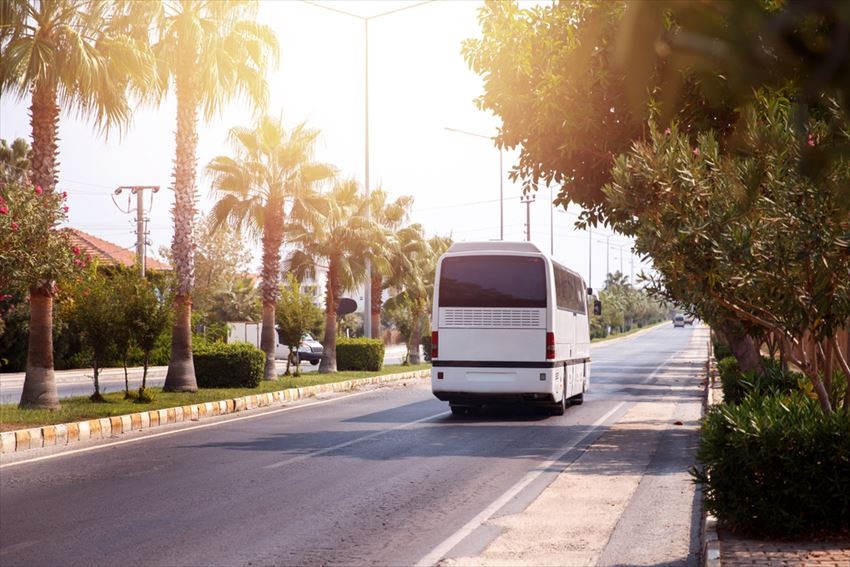 One of the best access to Korankei is by Meitetsu Bus as getting there is time consuming and not straightforward due to the remote location. The suggested route is from Higashi Okazaki Station 東岡崎駅 on the Meitetsu Honsen train line then take the Meitetsu bus to the Korankei 香嵐渓 stop. The bus departs from the #6 bus stop and the bus is bound for Asuke "足助", which is about 70 minutes ride. During autumn season, it get very crowded so be sure to get there early.
Spot information
Spot name: Korankei

Street address: Aichi Prefecture Toyota City Asami-cho Iimori

[Survey] Traveling to Japan
Recommend