The Jaw-Dropping Beauty of Nagoya in Autumn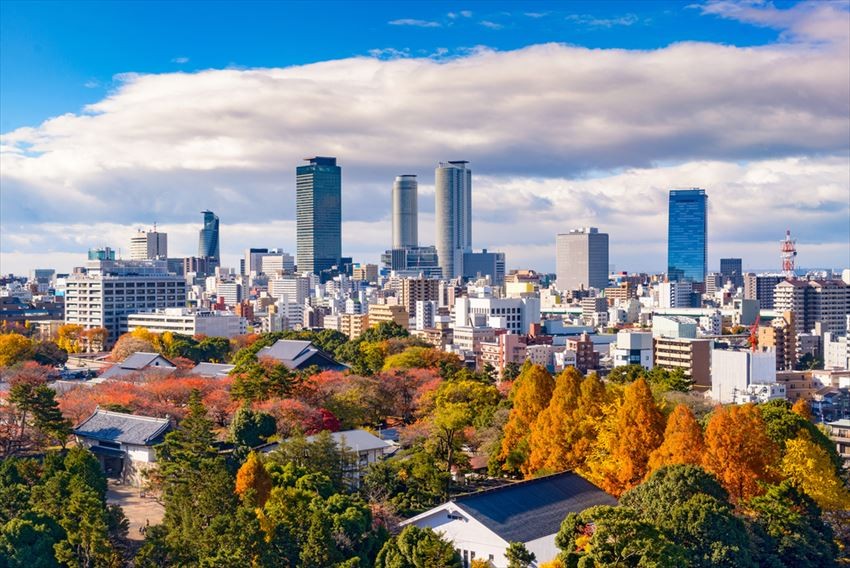 It is in Japan you can experience the change of the seasons. In Autumn, Nagoya attracts many tourist to view their Autumn gardens and events you can enjoy before Autumn such as the Nagoya Festival which takes place in the end of October. Find out more about places to admire the fallen leaves.

Best View Spots For Autumn Leaves In Nagoya

There are many famous gardens in Nagoya such as the traditional Ninomaru Garden, the tranquil Shirotori Garden and the fairytale-like Hisaya-odori Garden Flarie. Additionally, you can also visit fun places that combine a zoo and a garden such as the Higashiyama Zoo and Botanical Gardens.
The best time to visit Nagoya for Autumn is from the beginning of November to end of November, but each garden will have the different 'best times to visit' to admire the gorgeous maple leaves.
Nagoya Autumn Festival
Nagoya Castle Autumn Festival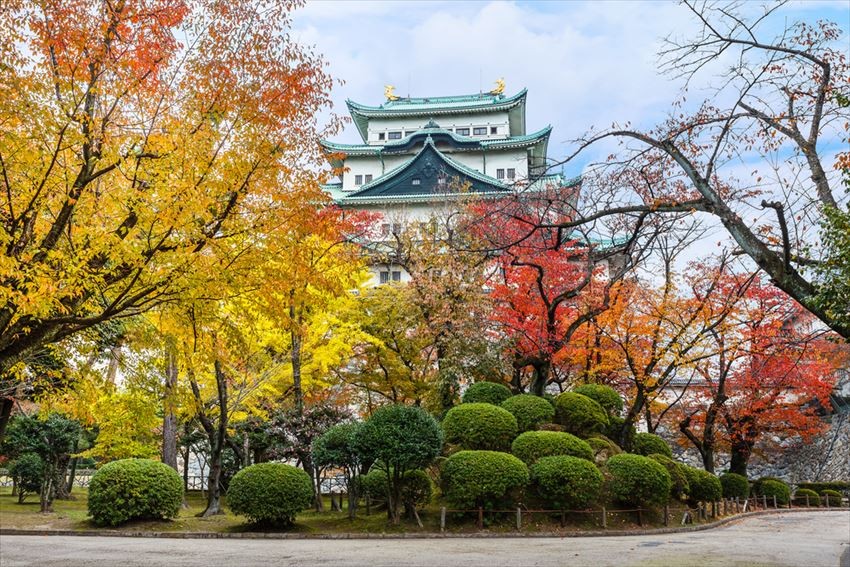 Whether or not you're going to view the Autumn leaves the Ninomaru Garden at Nagoya Castle (名古屋城の二之丸庭園) is not to be missed during the Autumn festival!
The best time to visit for the Autumn leaves is mid-November till the end of November. The autumn festival starts from 6 October to 25 November 2018, and features events like the large-scale chrysanthemum growing competition.
Not only that, there are many beautiful trees from various parts of Japan and there is also a stylish teahouse made from hinoki cypress (from the Kiso region). Entrance fee to the garden is 500 yen for adults.
Spot information
Spot name: Ninomaru Garden

Street address: Ninomaru, Naka Ward, Nagoya, Aichi Prefecture 460-0032

Access: A 5-minute walk from Exit 7 of Shiyakusho Station (Meijo subway line)

Shirotori Garden Autumn Festival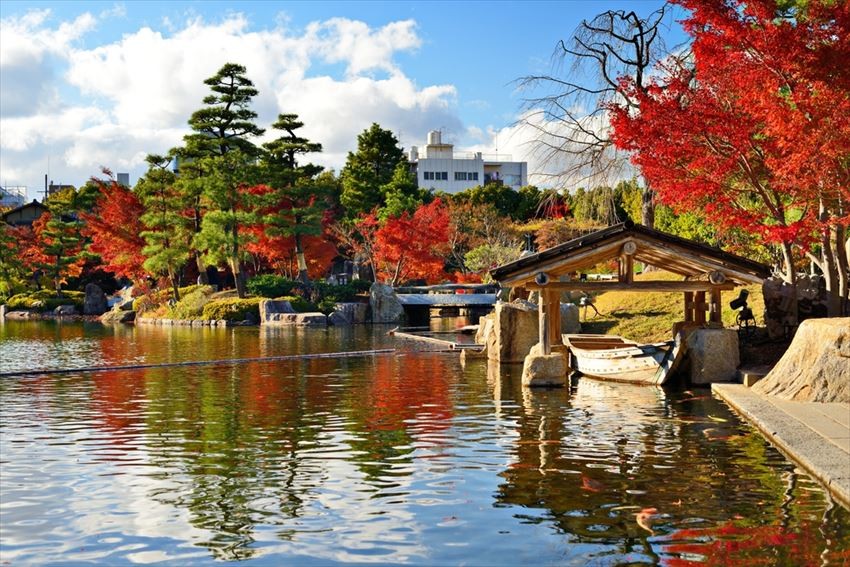 To view the autumn leaves, recommended time to visit the 'pond-migration style' garden is near the end of November or the start of December. There are around 1,500 Japanese maple trees and dodan-tsutsuji plants which have brilliant red leaves in autumn. The garden illumination events are from 18th November till 10th December. Maple leaves viewing events and tea ceremony are on 18, 19, 23, 25, and 26 November.

The garden is usually open from 9.00am - 5.00pm, closes on mondays, and require an 300 yen entrance fee.
Spot information
Spot name: Shirotori Garden

Street address: 2-5 Atsuta-nishimachi, Atsuta-ku, Nagoya.

Access: The nearest subway is Jingu Nishi station(Meijo-line). Take exit no. 4 and walk for around 10 minutes.

Higashiyama Zoo and Botanical Gardens Autumn Festival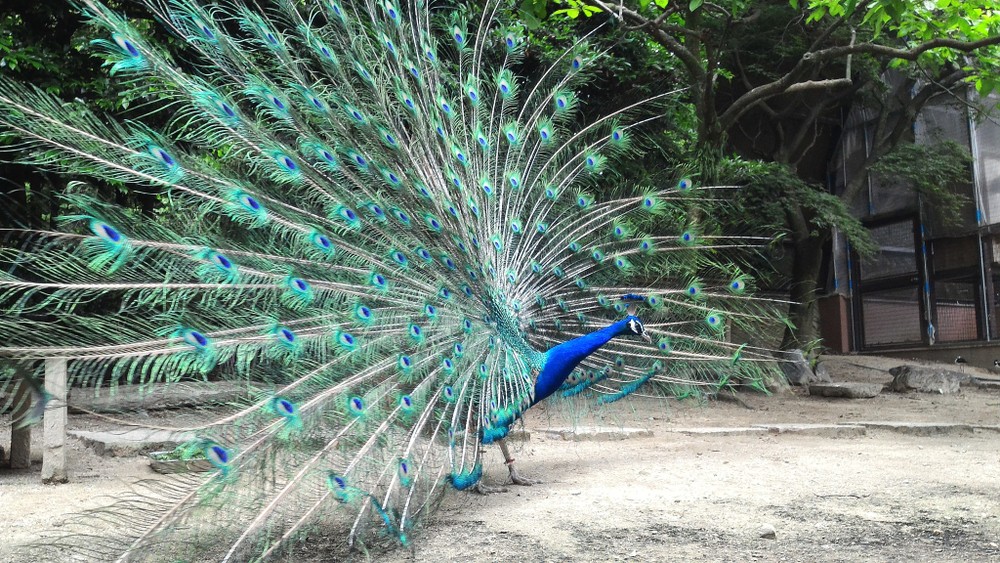 We recommend the Higashiyama Zoo and Botanical Gardens Autumn Festival for travellers who have younger children who can learn about various animals. The zoo has many events to delight young children or people who love animals. Events such as animal talk, where zookeepers talk about the animals and animal feeding are held during the Autumn Festival. Entrance ticket for adults are 500 yen per person.

The Autumn light up at night is sure to be a romantic event! Light up events are on 16 November (Friday), 18 November (Sunday), 22 November (Thursday) and 25th November (Sunday).

Spot information
Spot name: Sky Tower, Higashiyama Zoo and Botanical Gardens

Street address: 3-70 Higashiyamamoto-machi, Chikusa-ku, Nagoya-shi, 552-0022

Access: A 3-minute walk from Exit no. 3 of the Higashiyama Koen Station (Higashiyama subway line)

[Survey] Traveling to Japan
Recommend