Time-saving recipes series ~Oyakodon~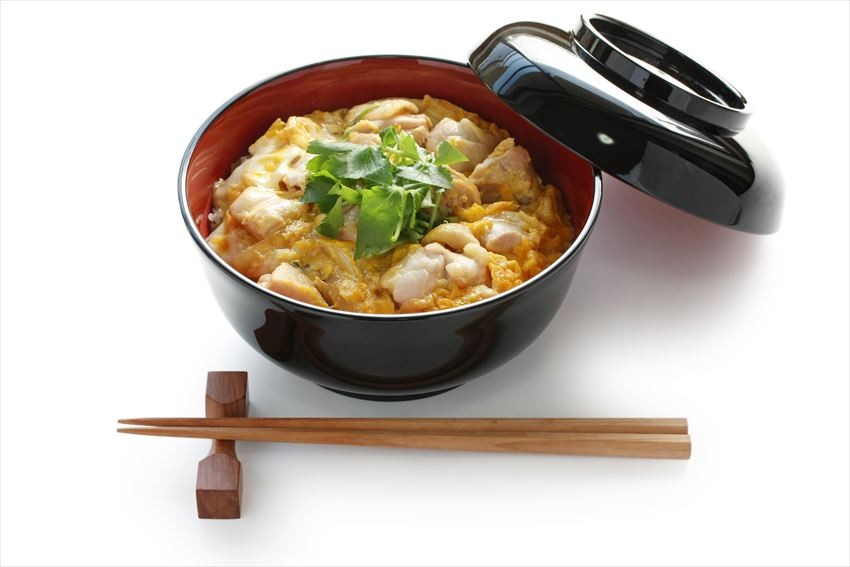 You can make the Oyakodon with fluffy egg using frying pan. The flavors soak through the chickens and onions. Enjoy it with great appetite! 

Ingredients and how to make
Ingredients (for 1 portion)
Chicken breast meat ½ piece

Egg 2

Onion ½ (small 1)

Soup stock 50cc (it is OK to dissolve stock granules in warm water)

Soy sauce 1 soup spoon

Sake 1 soup spoon (it is OK without sake)

Mirin 1 soup spoon (can be replaced with grape juice (1 teaspoon),

lemon juice (lemon 1/2, mixed with sugar (little)

Sugar 1 tea spoon

Rice 1 portion

How to make 
Slice the onion. Cut the chicken breast meat to bite size. Put soy sauce, sake, mirin and sugar into the frying pan.

Add in onion and meat, cover and cook for 5 minutes using medium heat. 

When the meats turn to white, then pour evenly the 2/3 of beaten egg, cover and heat for another 2 minutes with low heat. 

Add in the rest of the egg, cover and heat for 10 seconds with medium heat. 

Serve on rice, top with Japanese hornwort and green peas as you like. 
[Survey] Traveling to Japan