Join the Misogi (Ritual Purification)! It is so impressed to see this, but it is also a training to shower your spirit under the waterfall.
I want to join Misogi (禊) to train myself! This wish has brought me to "Shirataki Omyojin (白滝大明神)" which located at Funatsu (船津町), Toba City in Mie Prefecture and the air here is very cold and chilly.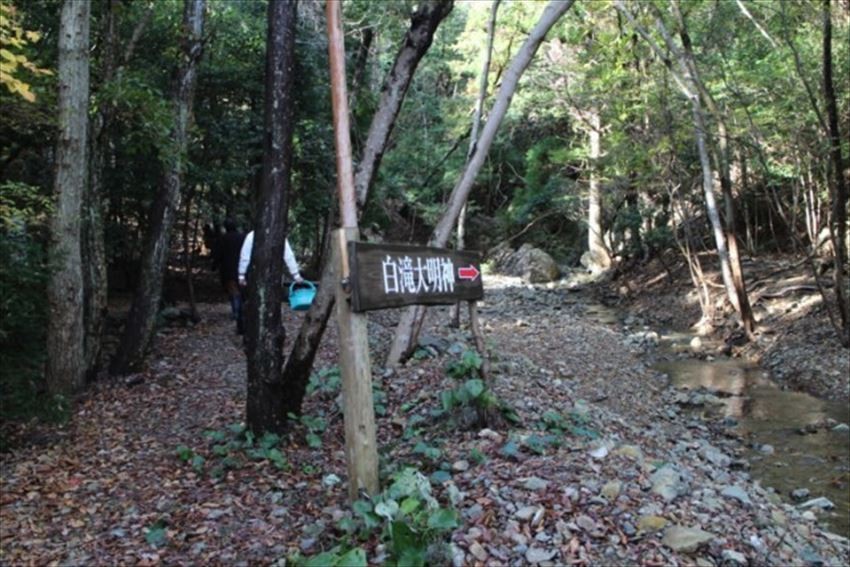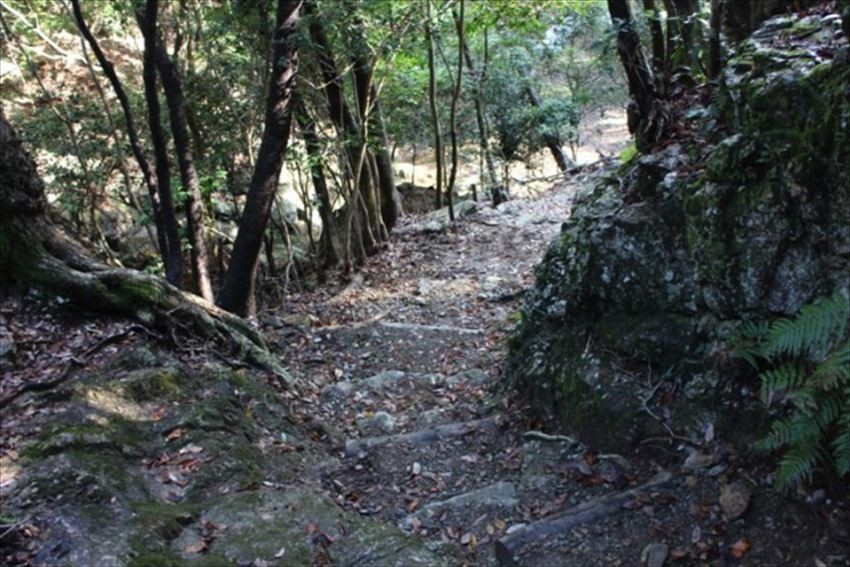 It is said that the ancient people used to perform "misogi" at Shirataki Daimyojin before they head to Ise Shrine for prayer and therefore this Shirataki Daimyojin has been well-known as the sacred place since ancient time.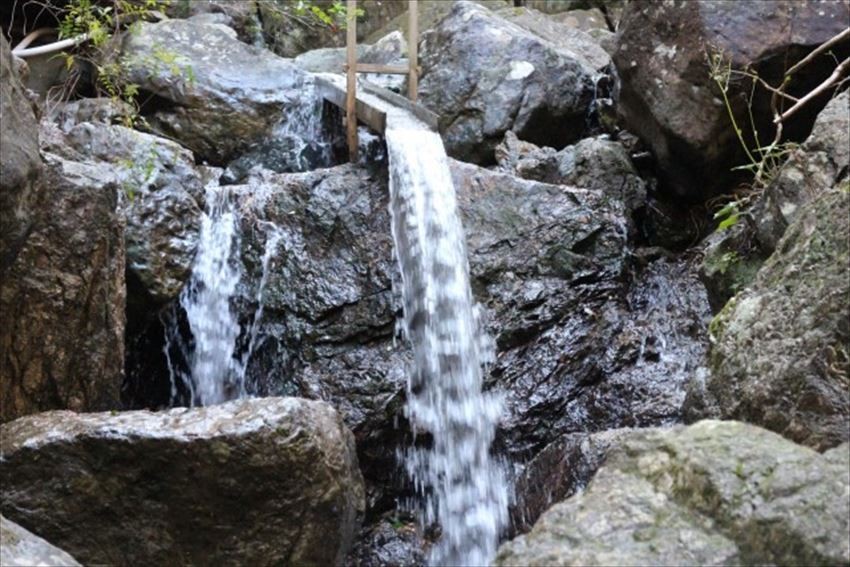 The official name is "Shirataki Omyojin". However local people commonly addressed its nickname "Shirataki-san (Mr. Shirataki)".
Since there is a "Misogi Boom" recently, there were more than 20 reservation bookings in December itself. Moreover, most of the reservation group are young girls. Woah! "Misogi Girls"!
About Misogi training
It is a practice to wash away the idle thought in yourself, revive the hibernating cells in your body, awaken your spirit, train your body physically to find a brand new you, and swear to the god that you will live your life without any regret.
While being impressed by the training, at the same time I started to feel scared seeing this situation.
After bow timidly,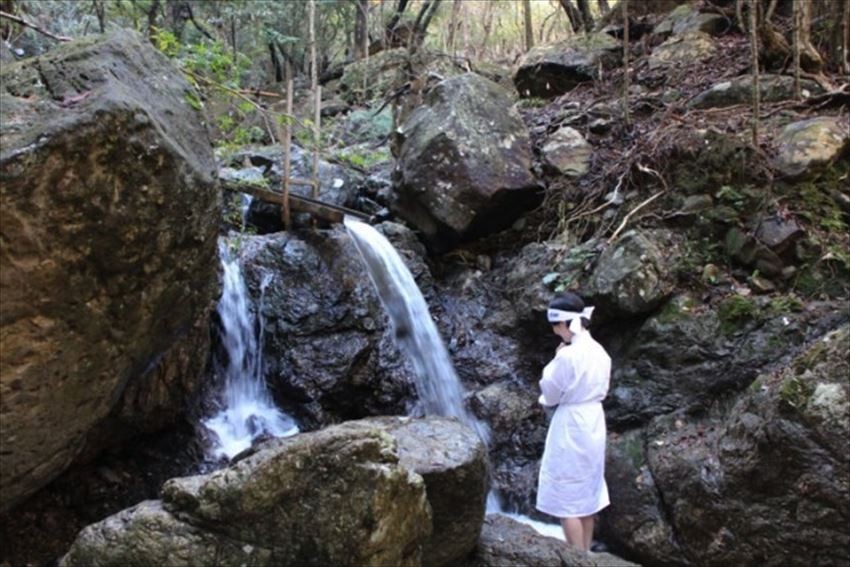 ... Finally.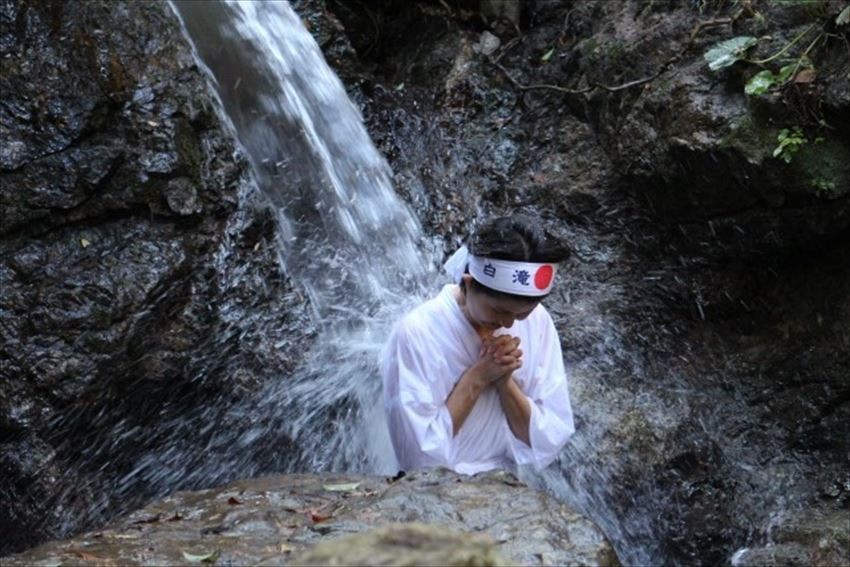 ... ...Cool, cold. Nope, not only that. It really hurts. The pain which attacked directly on my head.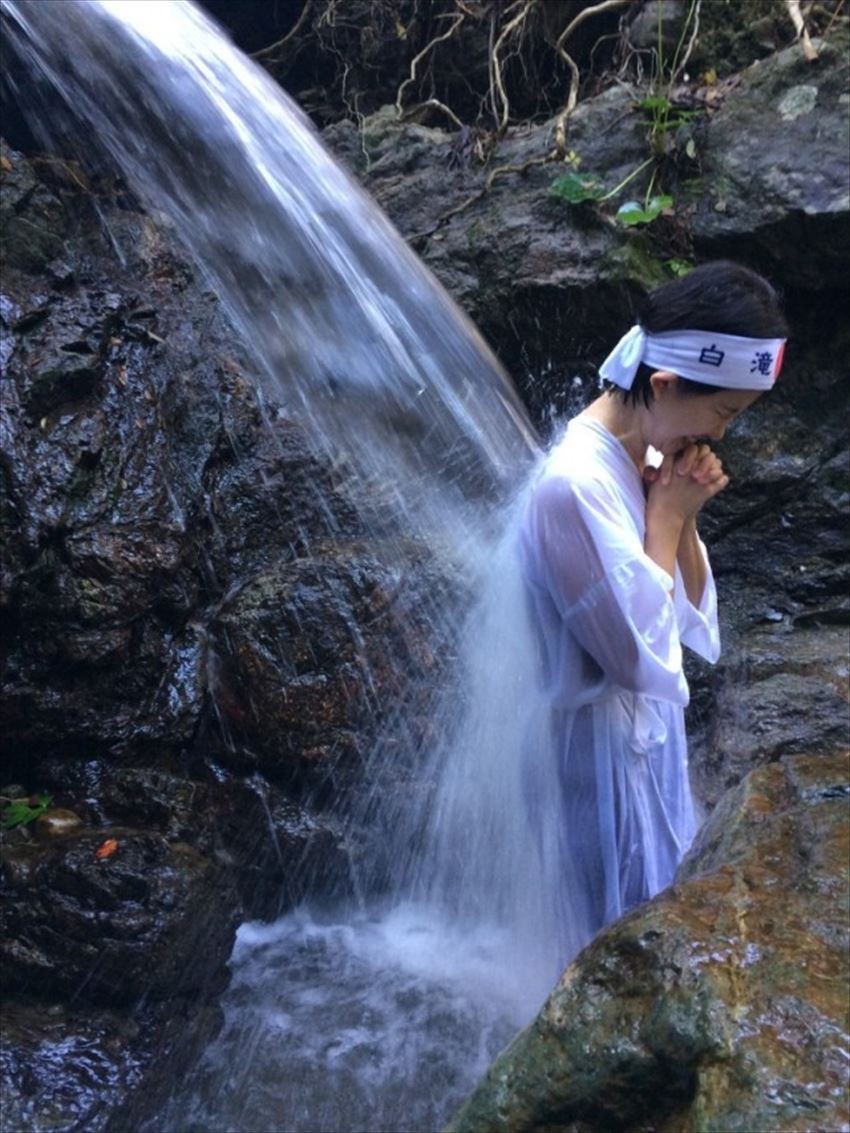 This is the first time I feel my head is so pain since born. Without a strong spirit and will, one cannot sustain long to this pain. To live and survive from this pain, I took a deep breath while voicing out.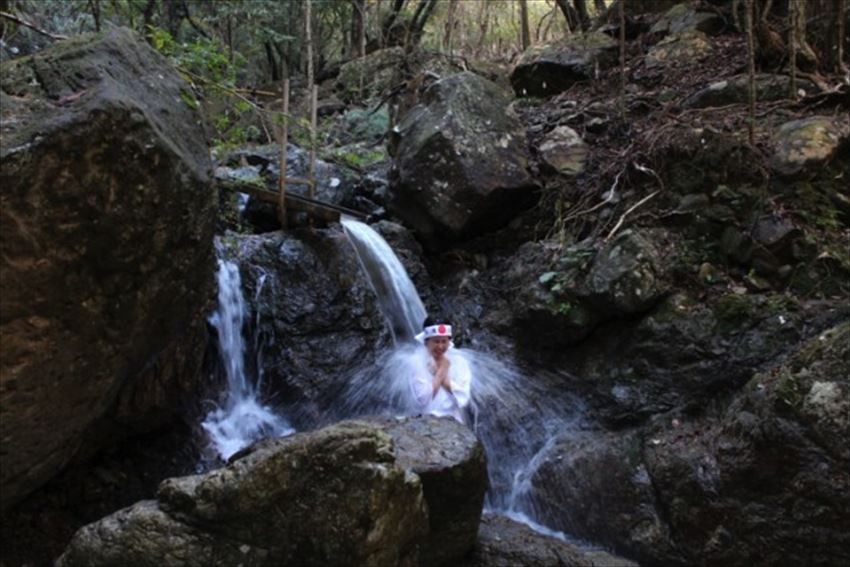 The impact is so big which I feel that my soul might drop out of my body. In this moment, I felt that I still don't have enough mental power to have enough spiritual strength in order to reborn myself.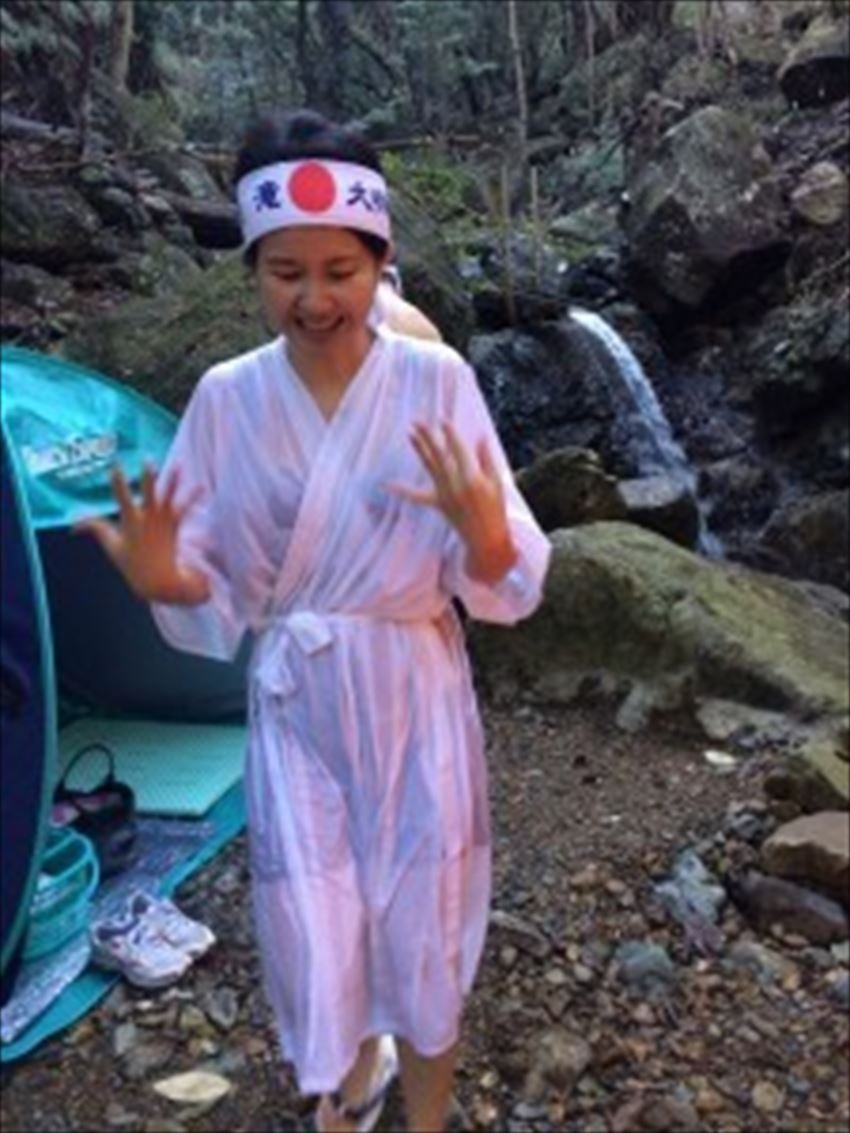 My soul has dropped out from me, I think. Even though, I still succeed to get my certificate of completion.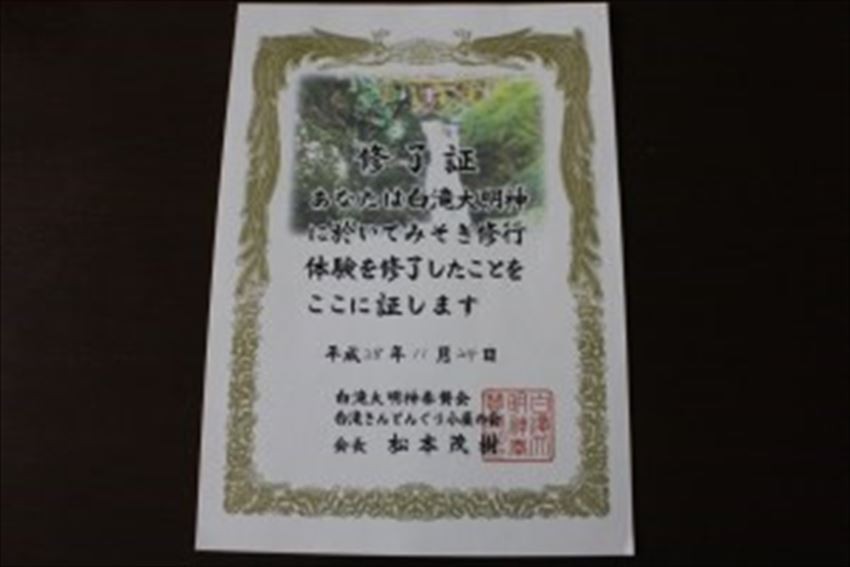 So now I am the certified true Misogi girl! Absolutely, this extraordinary waterfall trip is such an adventure trip for me! 
Shirataki Omyojin (白滝大明神)
Address: 635-3, Funatsu-machi, Toba-shi, Mie Prefecture 517-0045

Shirataki Omyojin Association

Chairman: Mr. Shigeki Matsumoto 090-3382-7079

Writer: Tomoko
 Tomoko is OTONAMIE's public relation person in charge. She was born in Fukui prefecture and grow up in a relax environment and move to Osaka after start working. Following the culture of "Please do not speak something pointless and not funny", she started to learn the Kansai tradition, "be funny and make it precious".
She has a motto of "I will give it a try because it is interesting!"! and always trying new thing.
OTONAMIE http://otonamie.jp/ *This website is equipped with Google Translate feature.
[Survey] Traveling to Japan
Recommend