Go to Ninja Museum of Iga-ryu at Iga Ueno castle in Mie, Japan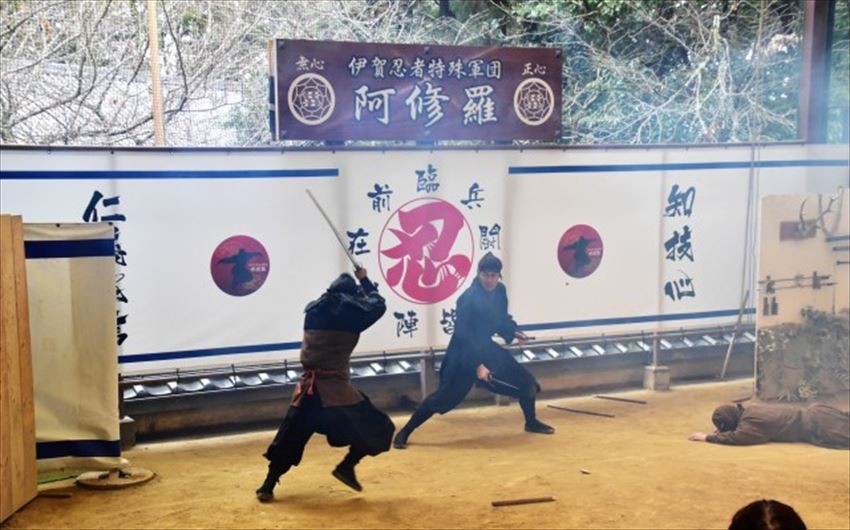 Iga Ueno castle town is a tourist attraction in Mie Prefecture. It is famous as a Ninja town, but it's not only that! I have been enjoying sightseeing spots within walking distance from the station with my guest from Tokyo! Take a look below.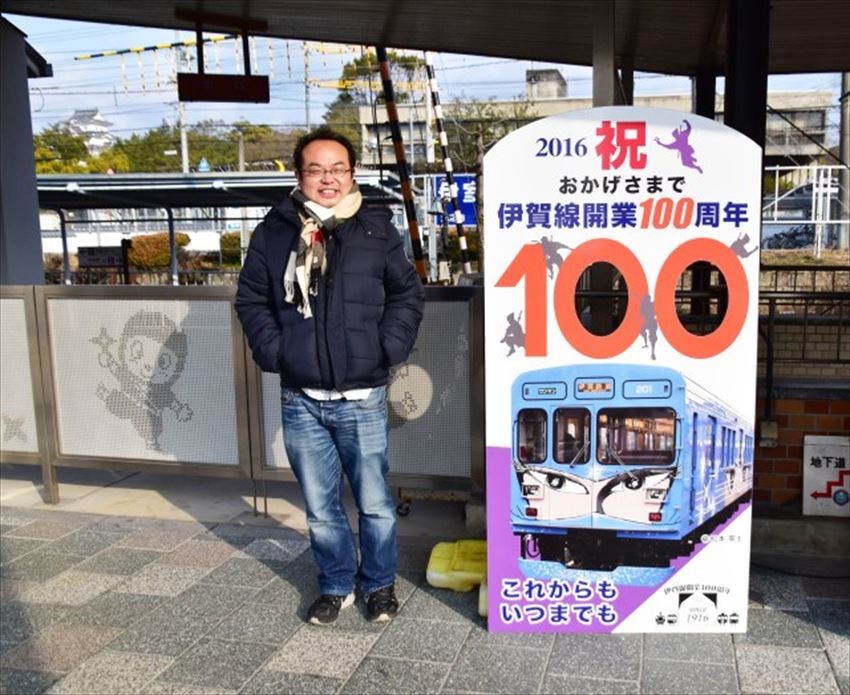 This person is Mr. Moja, his messy hair is his trademark! I completely forgot to introduce his real name is Mr. Masaaki Hayashida, a physicist who has been studying the universe at the University of Tokyo and Stanford University. The main research subjects are phenomena occurring around black holes and gamma-rays, which are a kind of radiation. Even in the international comprehensive science journal "Nature", he also wrote a paper and influenced the industry.

9:00 To Iga Station by Ninja train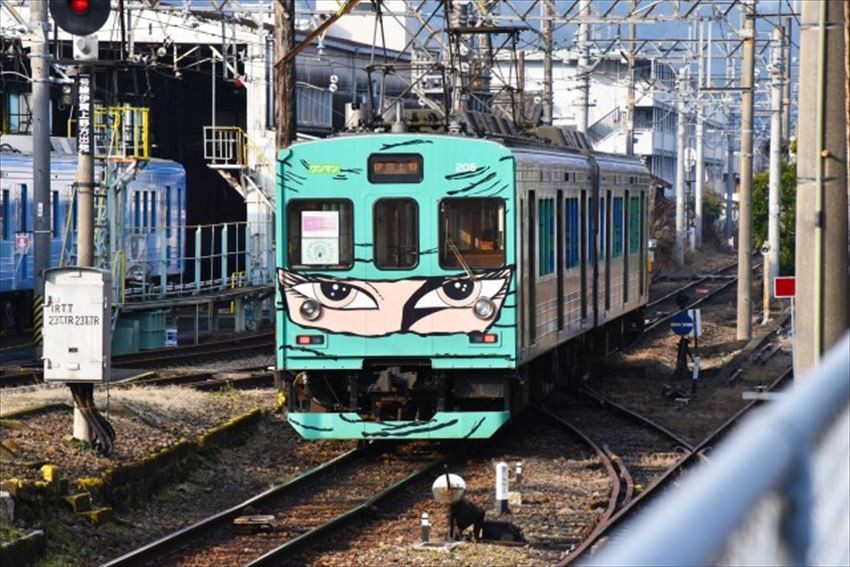 When we arrived at Iga-shi station, we just came across an Iga railway ninja train. We were so lucky! This ninja train was designed by Mr. Reiji Matsumoto, a famous manga artist of "Galaxy Express 999". The inside of the train is also unique; it seems many people visited here for the purpose of this Ninja train.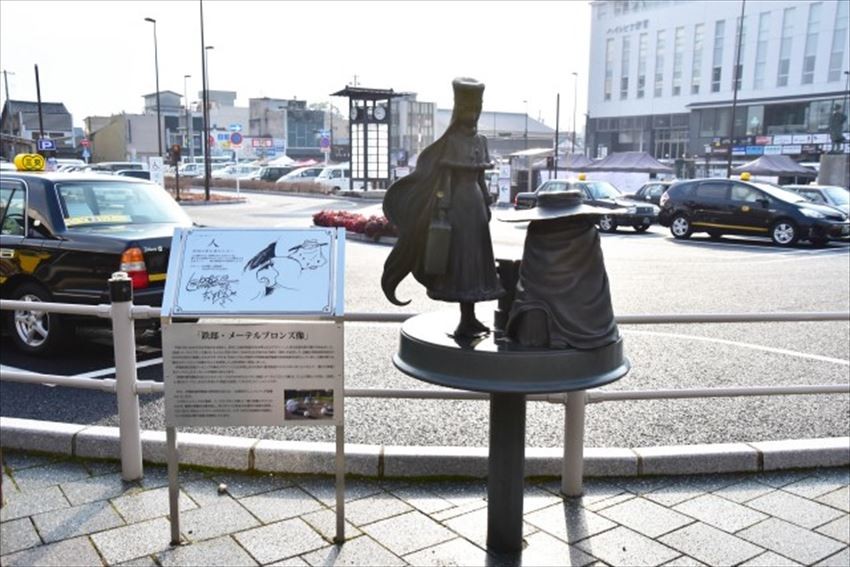 In front of the station, you will get a tourist map at the tourist information center with the main character Maetel and Tetsuro Hoshino statue from "Galaxy Railway 999".

9:30  Experience Iga Kumihimo at Iga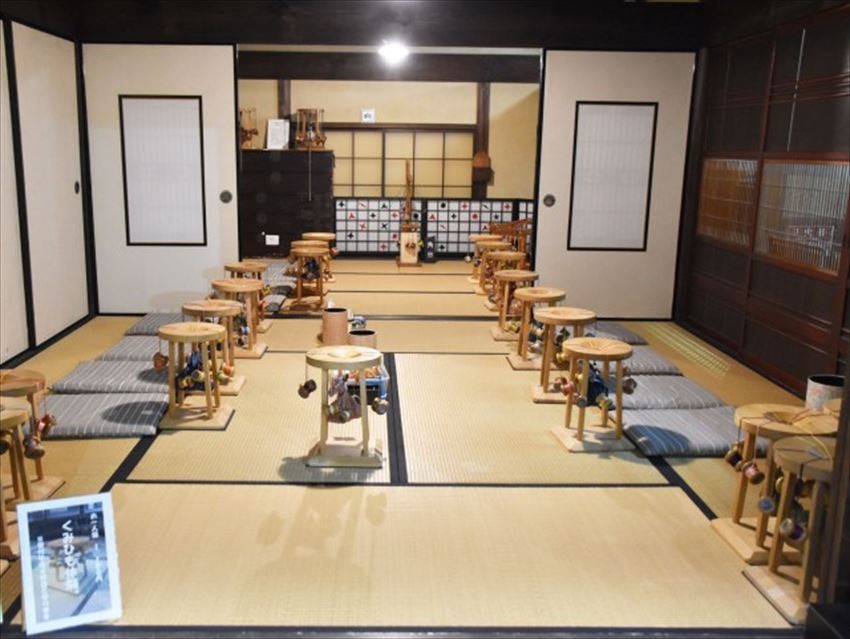 We arrived at the Iga Kumihimo Center Kumi no Sato, which receives a lot of attention in the movie "Your Name". Although the stage of the movie was Gifu, actually, Iga Ueno accounts for 90% of the country's production for crochet. It is a historical traditional craft that has been passed down since before the Nara period. Silk thread is also dyed in Iga. This time, we were taught about the craft using a round table.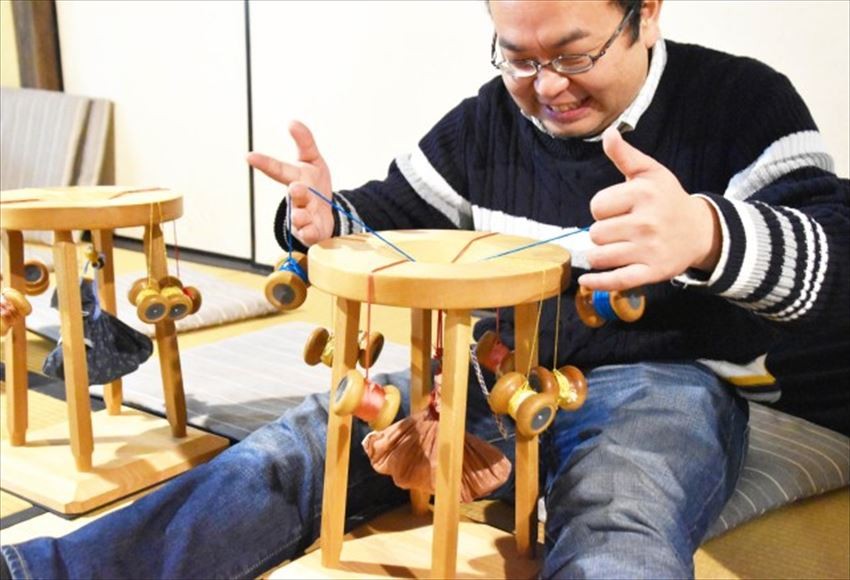 Mr. Moja talked about the gravity of a suspended weight and yarn ball. We knitted with a soft clattering sound while verifying the touch of silk thread at the same time. Suddenly, the lines of a movie cross my head. "Clutters gathered to make shapes, twisted and tangled, sometimes back, broken, but connected again. That is a braid. That is time. That is ties."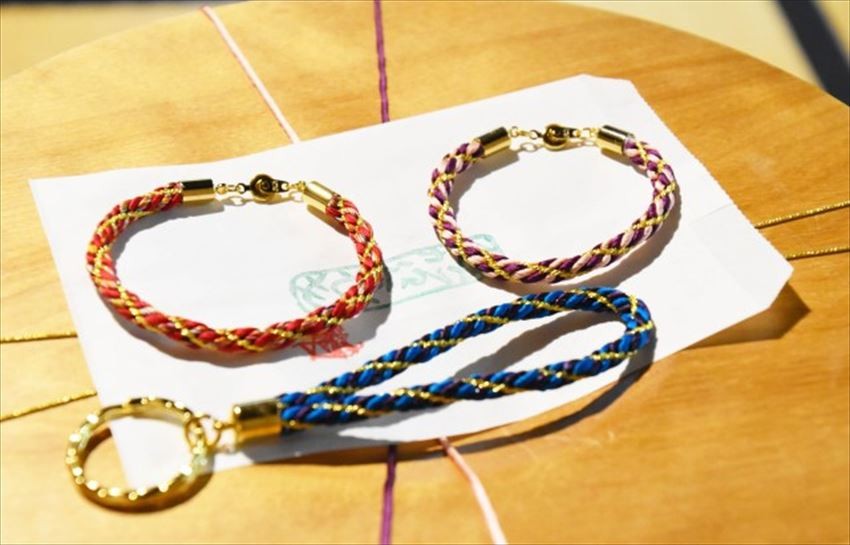 And this is our completed work, a bracelet, and a keychain. While touching traditional crafts, we can feel the moment of the value of handmade items. Moreover, only our own unique artwork is definitely priceless! (Although the experience cost us only 1,100 yen) After the class, we were able to know more about braiding after walking around the exhibition room that introduced the history of Kumihimo.

Iga Kumihimo Center Kumi no Sato
Address: 116-2, Marunouchi, Ueno, Iga City
Telephone: 0595-23-8038
10: 30 Ninja show at Ninja Museum of Igaryu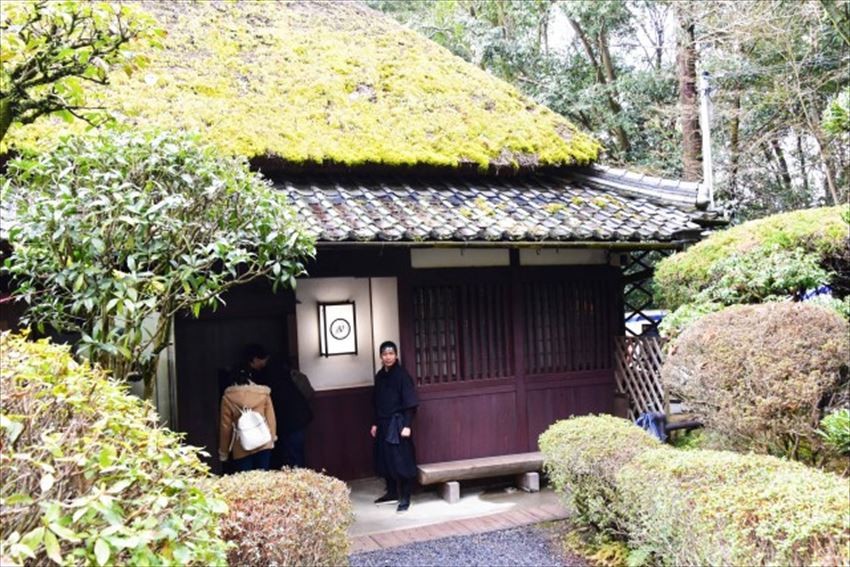 After all, we cannot ignore the ninja! We get to know more about ninja at the Ninja Museum of Igaryu. They have performances to explain about an ordinary-look mansion that is filled with mechanisms such as surprising 180 degree-turn door, secret passages, and more.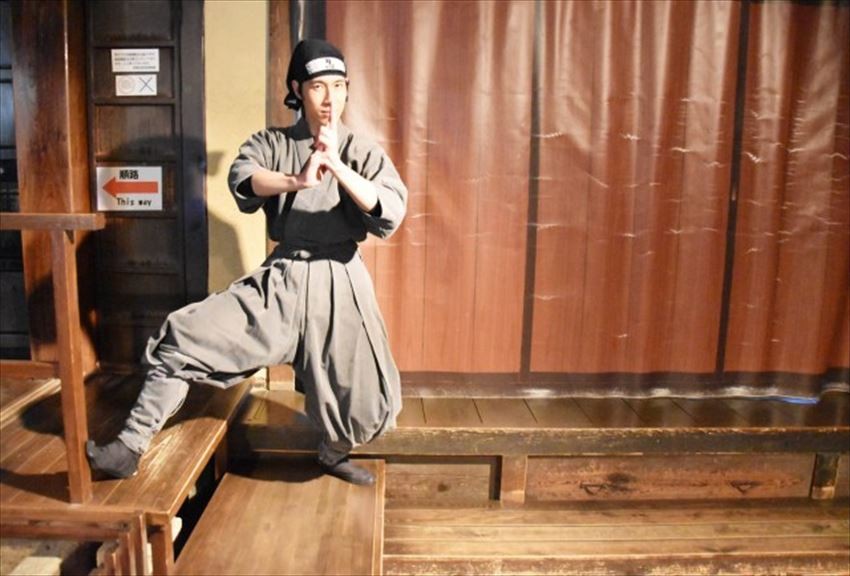 Nin nin!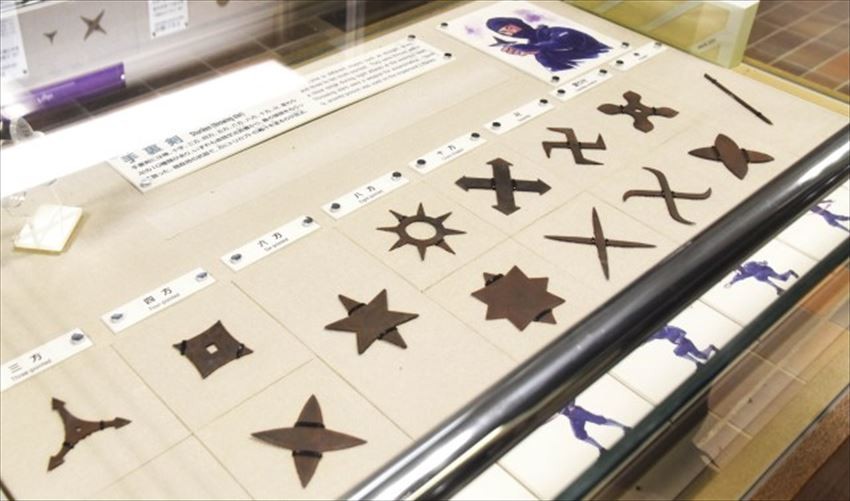 At the established Ninja Experience Hall or Ninja tradition Hall, there are ninja tools including shuriken, antique books, etc. The ninja show by the Iga Ninja Special Army "Asura" is also very impressive.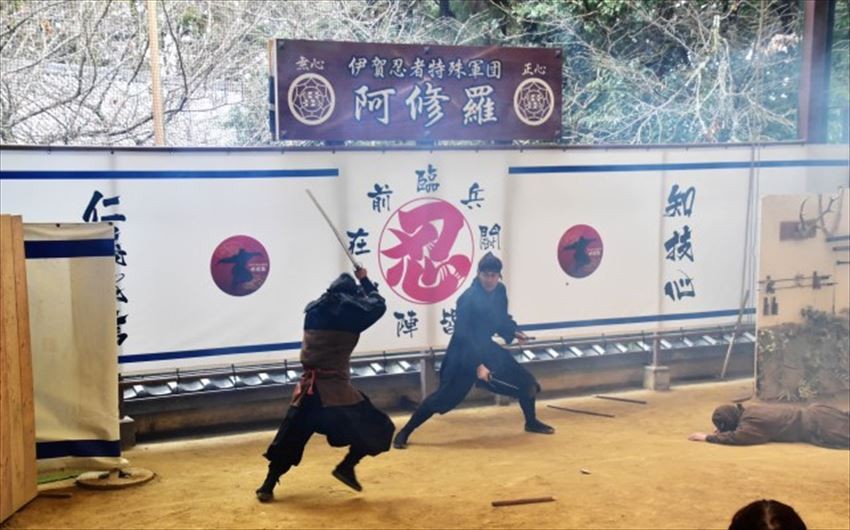 They are popular armies that also hold overseas performances. The fight using the Kumihimo by Kunoichi!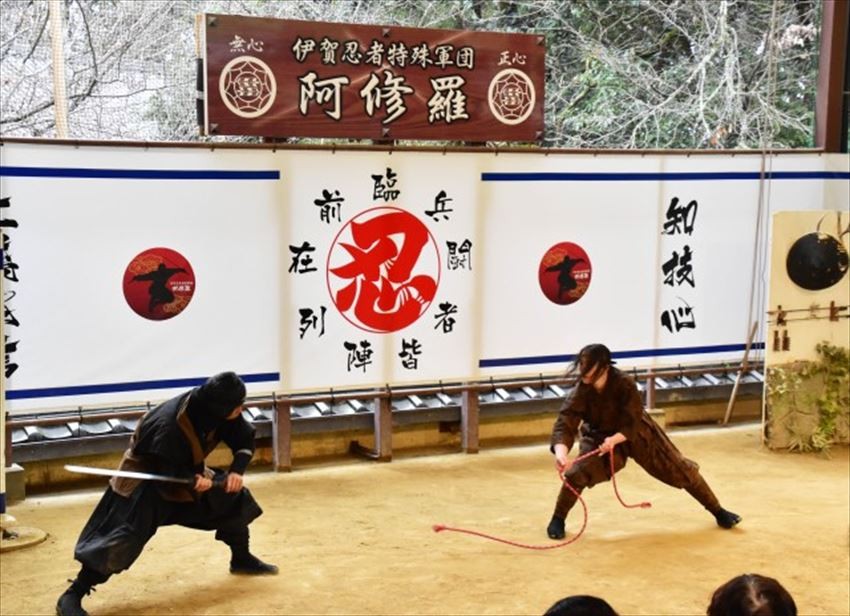 Shuriken experiences are also held depending on the days of the week, and those who hit the center are said to be able to get a ninja training book.

Spot Information
Spot name: Ninja Museum of Igaryu

Address: 117, Marunouchi, Ueno, Iga-shi, Mie Prefecture

Telephone: 0595-23-0311
12:00 Iga grilled beef at Shoen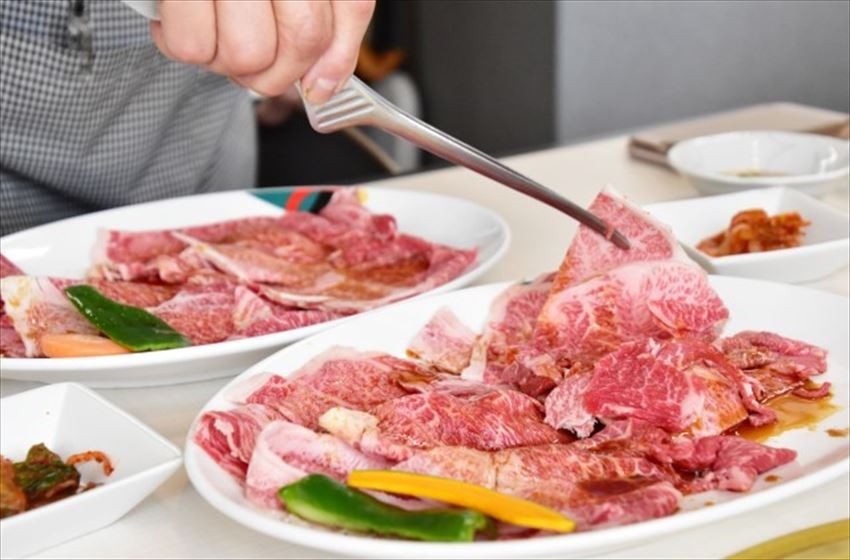 We went for lunch at Yakiniku Stage Shoen. The motto is "ultimate taste, affordable price" and the specialty is grilled shabu Iga beef. Iga beef is also called "phantom cattle" because it is produced in a small amount and it's only sold around Iga city. In Shoen, they offer a more careful selection of Iga beef. When we grilled it, the fat gradually comes out to the surface. In order to maintain the tastiness, curl up the slice of beef and dip into the original sauce and savor it.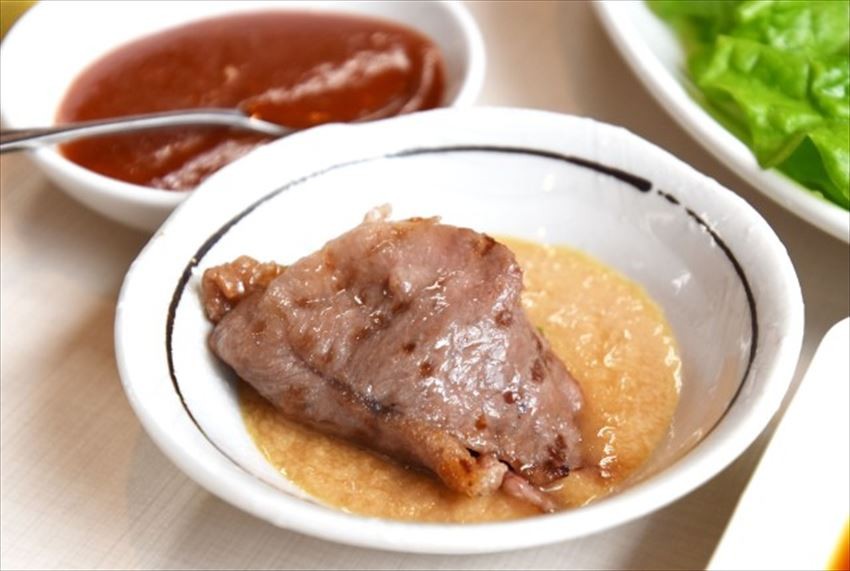 Spot Information
Spot name: Yakiniku Stage Shoen

Address: 2520-5, Shinobi-cho, Ueno, Iga-shi, Mie Prefecture

Telephone:0595-24-3194
13:00 Highlights of the high wall at Iga Ueno Castle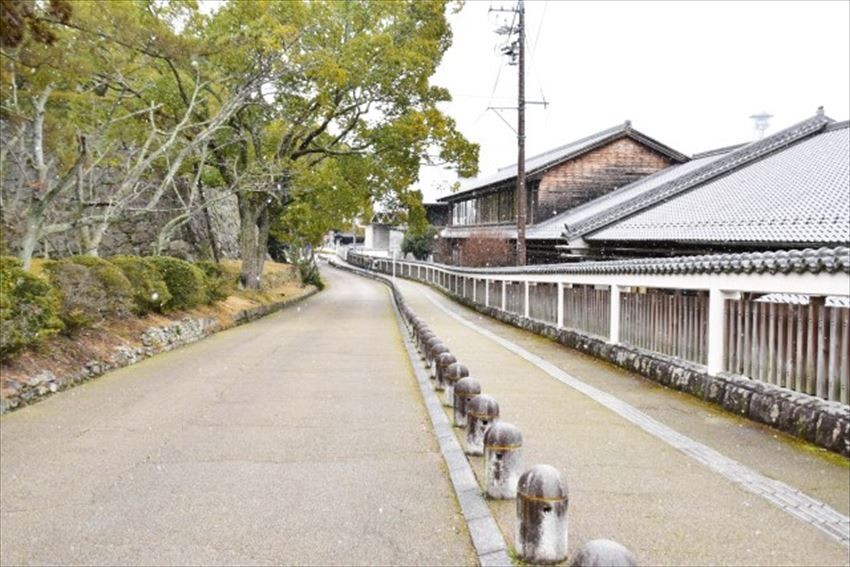 Ueno Castle was built by Takatora Todo. But the current structure is a rebuit artificial castle.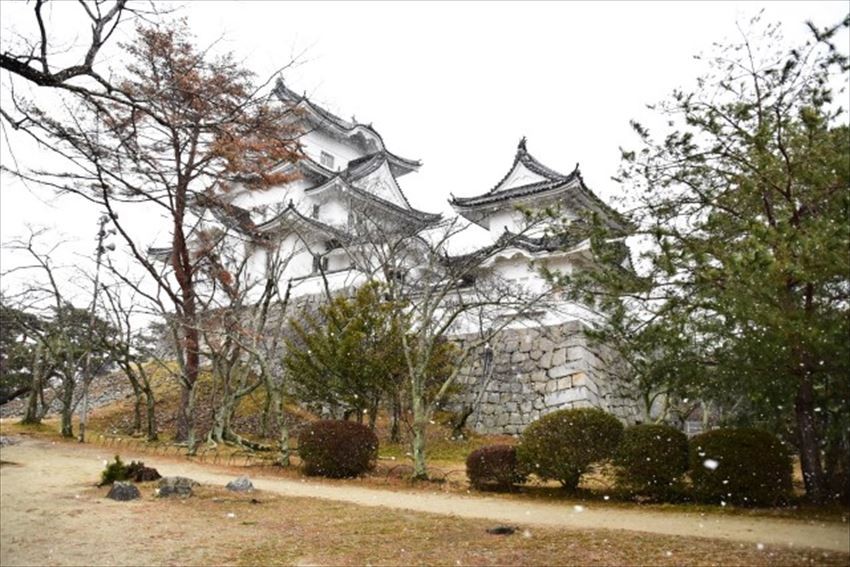 The highlight of this place is the inner moat stone wall, boasting the highest height in Japan.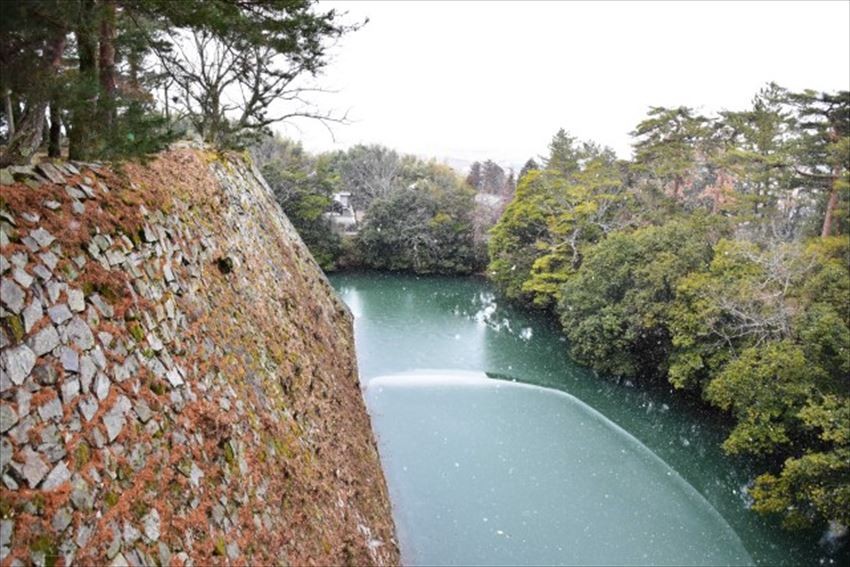 As I went barely to the edge and looked down, my legs started to squirm. A woman who told me this place, which is exactly what it is, said, "You can go as far as the edge from which one can fall to their death". Please pay extra attention to those who have a fear of heights!

Spot Information
Iga Ueno Castle

Address: 106 Marunouchi, Ueno, Iga-shi, Mie Prefecture

Tel:0595-21-3148
13:40 Premium wine at a Japanese wine bar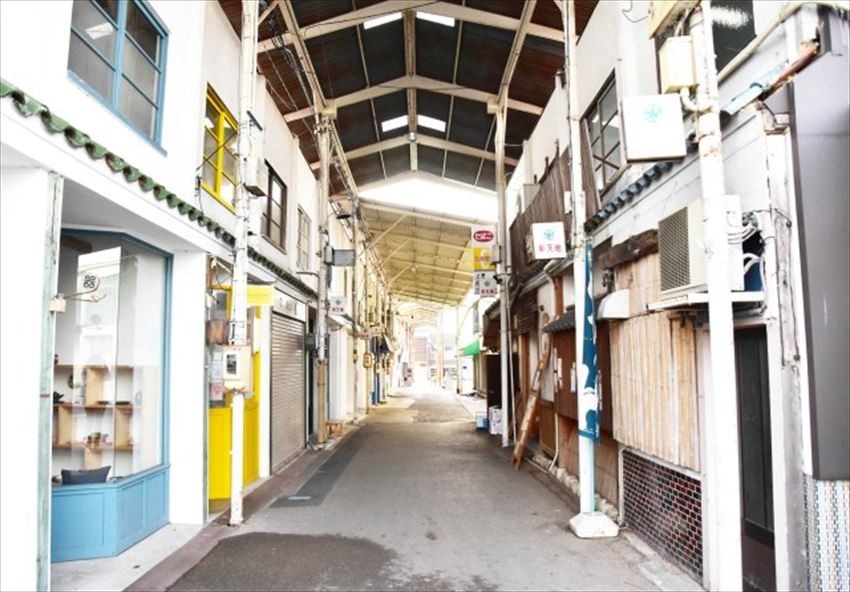 We walked to "Shintenchi Otonari" at a shopping street, a 1-minute walk from Ueno station. On this day. it was said that sake bars are holding an "Italian Bal Ono" in the shopping street. (Held on the second Sunday of every month) It is an event where you can drink and compare premium wine such as new wine, limited edition liquor, and rare wine in a standing style.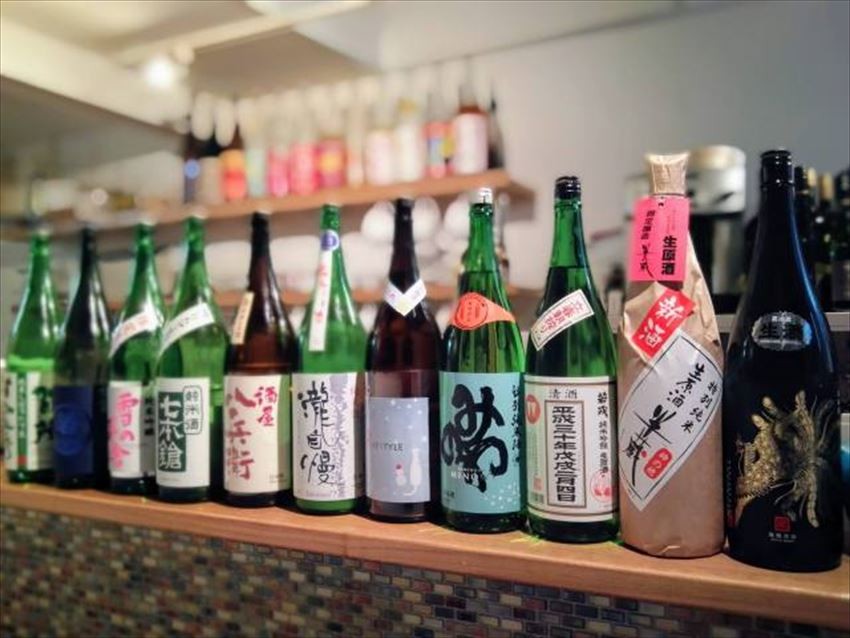 There are also various Iga wines that you can't take your eyes off.

Spot Information
Sunday Japanese Wine Bar (Italian bal ono)

Address: 23, Marunouchi, Ueno, Iga-shi, Mie Prefecture 

* Regularly held on the second Sunday of every month
Guest:Masaaki HAYASHIDA(Mr. Moja)
Guide Advisor:writer ー kanzaki 
Miki Fukuda
Miki Fukuda. Assistant representative of OTONAMIE. OTONA MASTER
Occupation is Director's secretary of a company in Tokyo cumulative office work center chief. She has been a social student since a few years ago. She moved from Tokyo to Mie prefecture Kuwana city in 2014 for the convenience of her husband. Even though she cried at that moment, she has a curiosity to experience and explore new locations. She is attracted to the charm of this land because she can feel she is from outside of this town.

OTONAMIE http://otonamie.jp/
*This website is equipped with Google Translate feature.
[Survey] Traveling to Japan
Recommend