The Naked Man Festival - A Unique Festival in Minami Uonuma City
In Japan, there is a wide variety of unique festivals. One is the "Hadaka Matsuri" or in English, the "Naked Man Festival". When you hear the name of this festival, you will definitely laugh and think, "Is that true, men at the festival are really not wearing any clothes?" Of course not! Almost, they are just dressed in Japanese traditional white underwear called "Fundoshi". In addition, the festival is only held in the winter. So you can imagine how the men in this town feel participating in a festival in the middle of cold temperatures that sometimes reach 0 degrees without wearing the proper clothes. They are really incredible, are they not! But how can that be? The secret, prior to the festival, male participants of the festival are required to drink sake to warm up their bodies, so that they do not feel cold. I'll tell you more about my experience visiting this unique festival, so read on to find out more!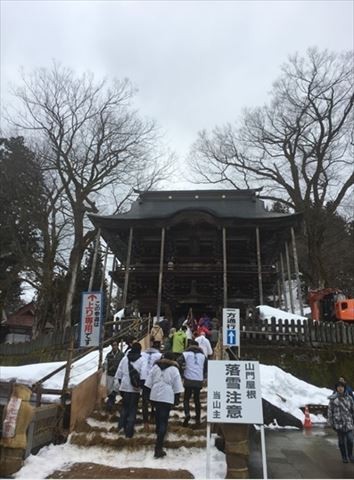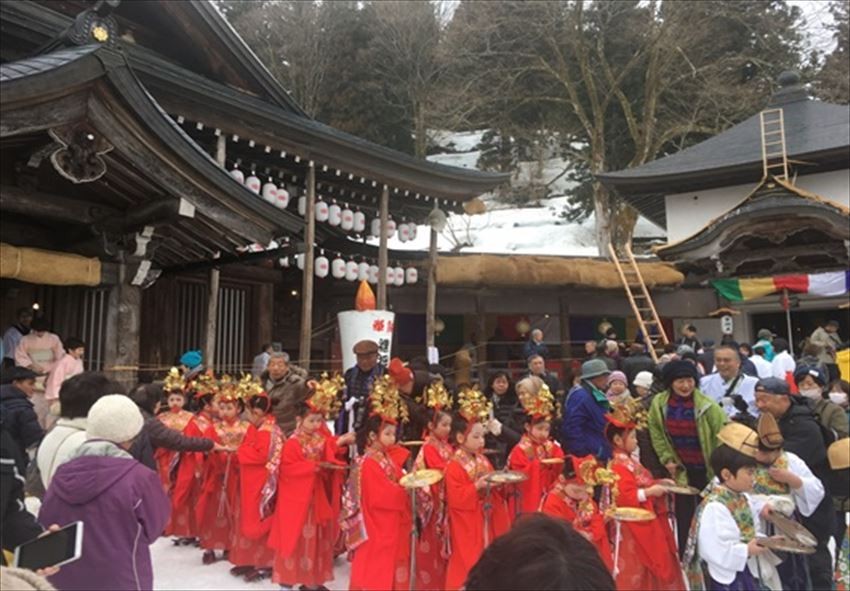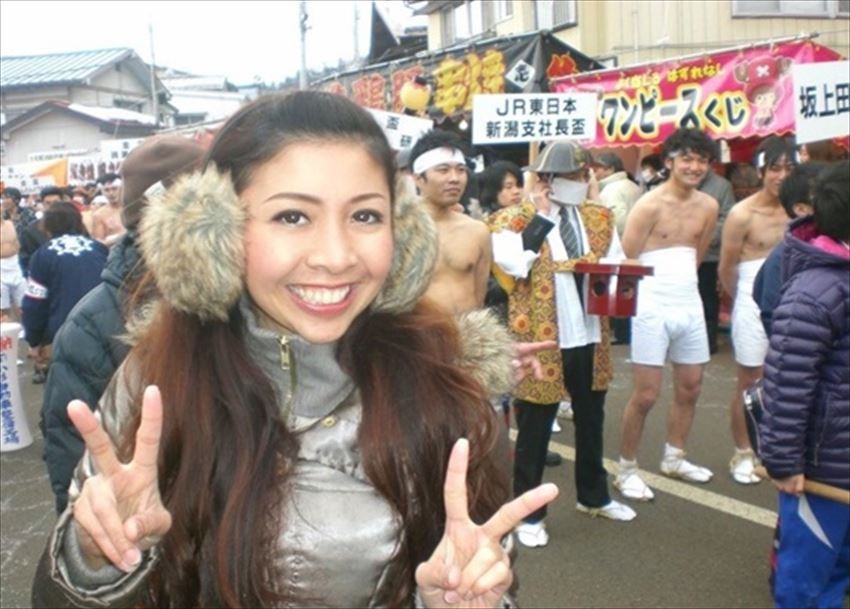 "Naked Man Festival", A Unique Festival in Minami Uonuma City
I was very lucky to be able to visit this festival easily because I lived in the city of Minami Uonuma in Niigata Prefecture where the Naked Man Festival is held when I was a university student. This is an annual festival that has been held for 1200 years. This festival is actually originally from the Okayama area but then celebrated at various locations at different times. The festival in Minami Uonuma City is always held on March 3rd every year. This small town is located 2289 km from Tokyo and can quickly be reached by train (Shinkansen Max Toki) in around 1.5 hours. This fast train will stop at a station named Urasa, then you can walk for 5 minutes to the festival location in Temple Fukouji, or, as its well-known name. Bishamon Temple. Bishamon Temple is dedicated to the God of War and Wealthy. The Participants of the Naked Man Festival can be freely opened to anyone who wants to participate, not only Japanese but also possibly followed by foreigners who live in Urasa Area. However, the participants of this festival are specialized to men only, but women may still come as a spectator while enjoying local entertainment and a variety of local foods sold in food stalls surrounding the shrine.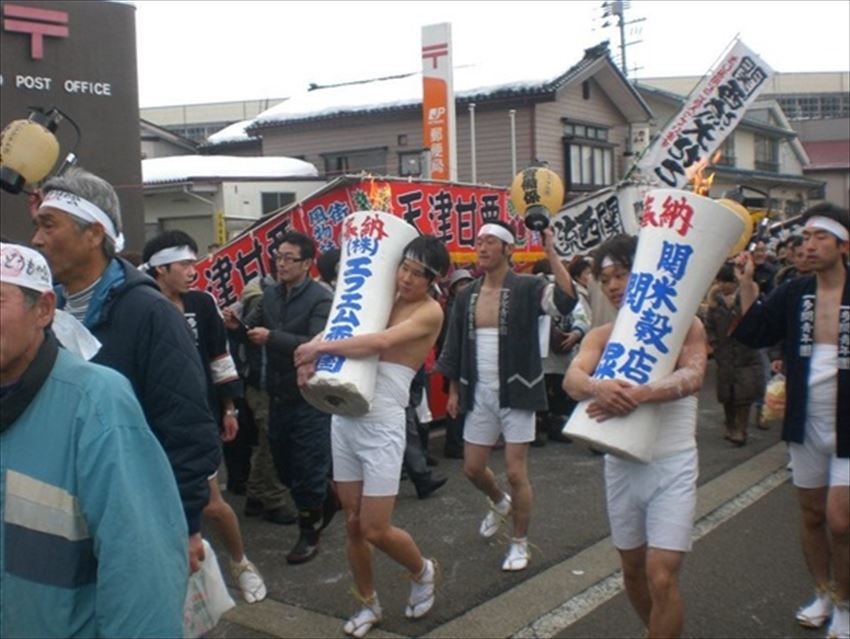 How About Visiting the Next Festival?
I have watched this festival during the daytime when I can see a parade of children wearing traditional Japanese costumes, the priest of the temple, and women dressed in kimono. Then the ceremony continued with the distribution of sacred rice cakes (mochi) and a parade of male festival participants. There were some of the men participants who shouldered giant candles weighing up to 30kg. The main event took place in the evening inside Bishamon Temple. After the parade, as soon as they arrived at the temple, these men would jump into a small pond in the icy water that aims to purify themselves before they head to the main hall. In the main hall, the men would jostle and push each other, trying to enter a small gate leading to the altar of Bishamonten that is guarded by some guards. The gatekeeper will determine which participants are allowed to enter the gate. If they can get into the gate, they believe, he will have "good luck" throughout the year. Wow .... interesting, right? If you are interested, how about visiting the festival for yourself next time you're in Japan?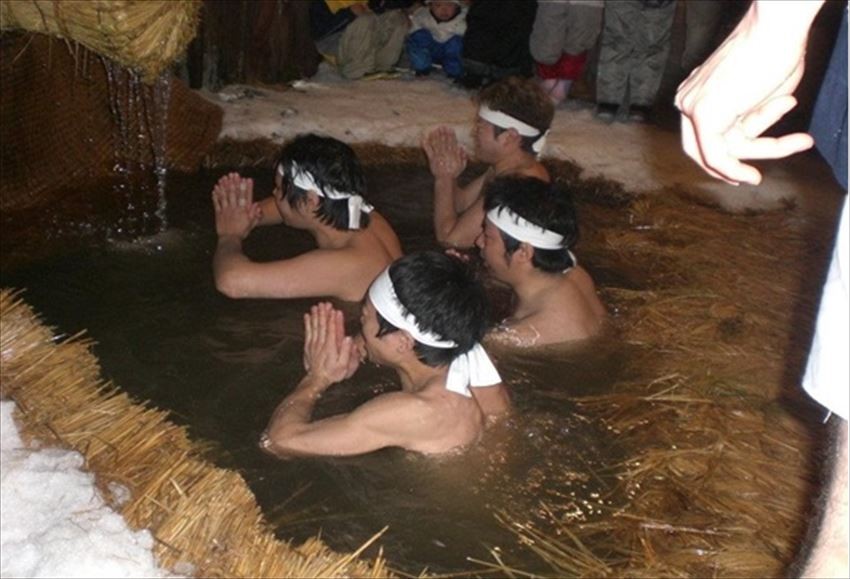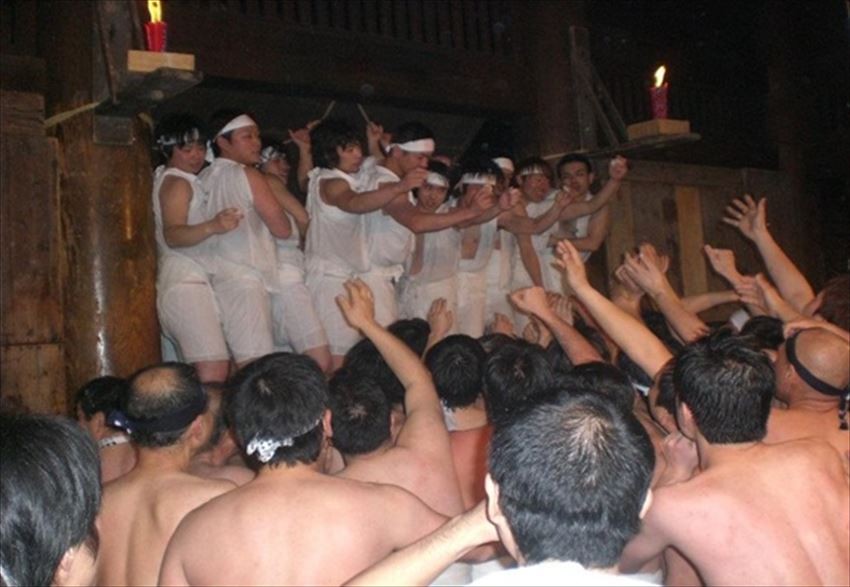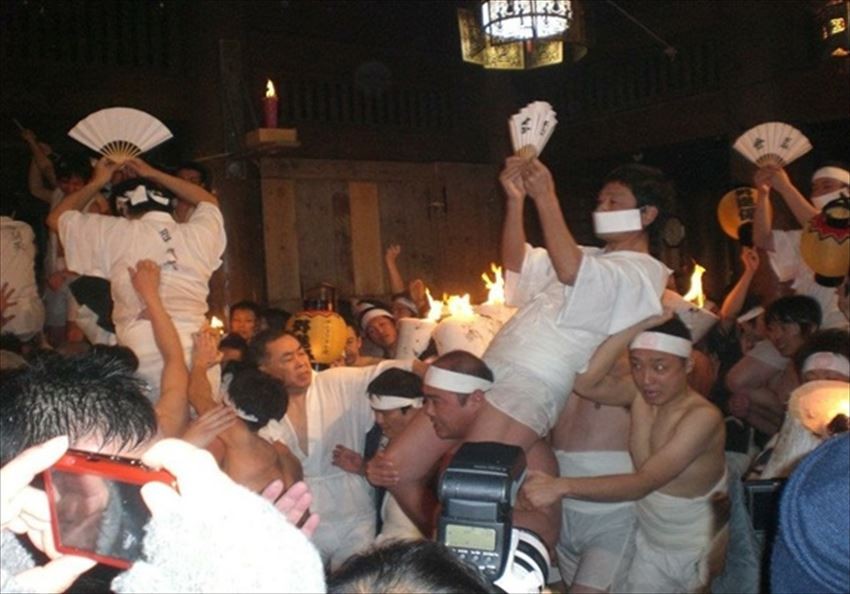 Information
Location name : Fukouji / Bishamondo Temple

Address : Minami Uonuma City-Urasa, Niigata Prefecture

Phone : 025-777-3773

Business hours : 09: 00 – 23:00

Admission Fee : Free

URL(Japanese Only)   : https://www.niigata-kankou.or.jp/event/2042

[Survey] Traveling to Japan
Recommend