New Year dishes in Japan: Osechi-Ryouri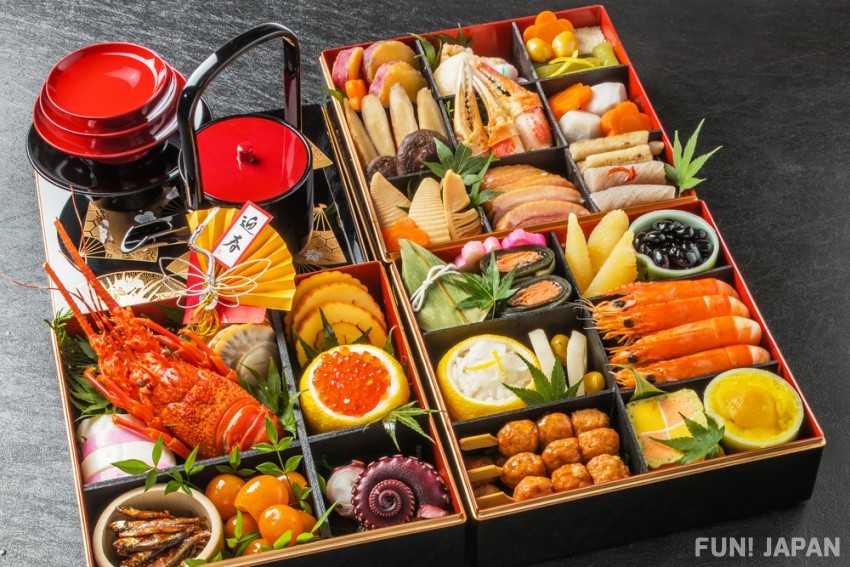 In Japanese families, there is a custom of eating traditional New Year dishes. Such dishes are called "Osechi-Ryouri" (おせち料理) in Japan. Do you know about the origin of this habit and Osechi-Ryouri? We're going to introduce you to Osechi-Ryouri in this article. Let's study about Osechi-Ryouri!

New Year in Japan = Osechi-Ryouri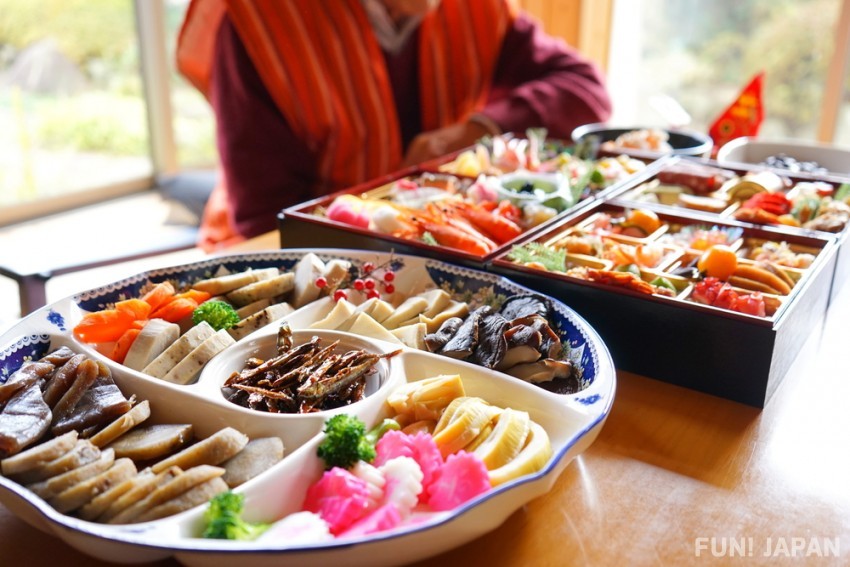 Originally, Osechi-Ryouri was a dish that was made in Sechinichi (Sekku). Sechinichi is the day that marks the turning of the seasons. Among Sechinichi, the most important in the year is the New Year. Therefore, nowadays, Osechi-Ryouri terminology refers to New Year dishes.
Osechi-Ryouri is usually served during the first three days of a new year. Thus, Osechi-Ryouri also has the importance of releasing mothers from housework as it usually uses ingredients that are fit to be preserved. Osechi-Ryouri is also served as Japanese people used to avoid the use of the fire in New Year.
Symbolizes Hope With an Attractive Design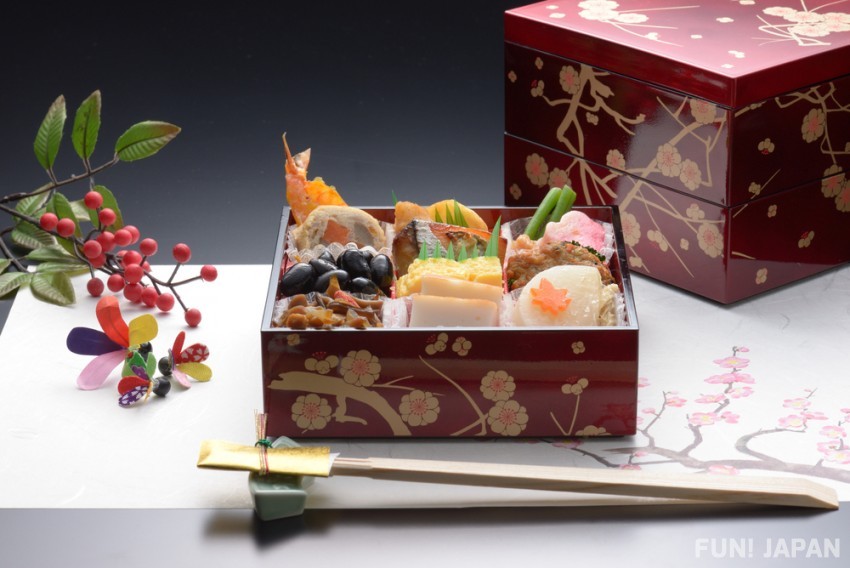 Osechi-Ryouri is packed in boxes. With so many attractive things in it, it symbolizes hope. A basic osechi-ryouri box is four-tiered. From the top, the boxes are called "ichi no juu", "ni no juu", "san no juu" and "yo no juu". The fourth box is not shi (4 in Japanese) because the sound resembles the sound of other character shi (死) which means death. The combination of stuffed styles and cuisine is varied by region and each house tradition, but I will introduce the most typical way to pack this dish.

Ichi no juu

 

: black beans, kazunoko, "celebration fish" such as dried anchovy (dried sardine)


Ni no juu 

: sweet stuffs such as rolled omelet and mashed sweet potato


San no juu

 : seafood: fish and shrimp


Yo no juu

 

: food from the soil: vegetables
Each Ingredient Has its Own Meaning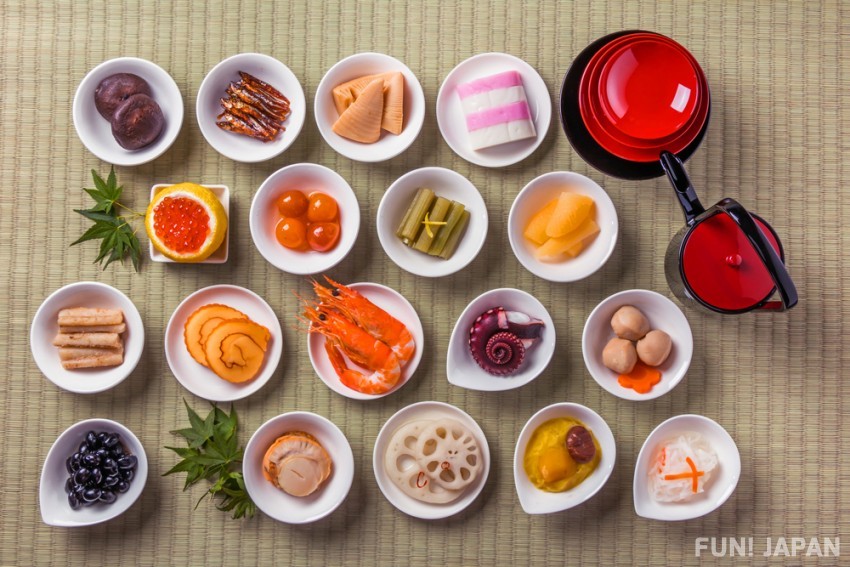 Black bean : symbolizes the wish to live well all year round.

Kazunoko : with "a lot of eggs" as its meaning, it symbolizes the wish to have prosperity for children and grandchildren.
Dried sardine : symbolizes hope for a good harvest of crops.
Shrimp : symbolize the wish of longevity. Red shrimp is also said to be the color of a talisman.
Rolled kelp with fish : symbolizes wish of happiness (if written in Japanese, the word has a similar rhyme to the word happiness in Japanese)
Mashed sweet potato : symbolizes wish to get wealth.
Red and white trout : symbolizes the wish for peace.
Every year a new variety of Osechi-Ryouri is created. Japanese people eat them regularly every year. And they actually have deep meanings in them. With knowing the philosophy behind osechi-ryouri, I hope you can have a good year this year!

[Survey] Traveling to Japan