Aichi Prefecture
Aichi Prefecture sits in the Chubu region of Japan and is a unique blend of old and new elements.
Rich with history, Aichi is the birthplace of some of the most famous Japanese figures such as Minamoto Yoritomo who was the first shogun of Japan. Three of the most well-known warlords to have ever lived in Japan were also born here, named Oda Nobunaga, Toyotomi Hideyoshi, and Tokugawa Ieyasu. As a result, this part of Japan has ancient roots and is covered in almost 5,000 beautiful temples--- more than any other prefecture across the country. As well as being a historically significant spot, Aichi is also the home of Japan's industry, and some of the biggest names in the country have their headquarters here such as Toyota.
Many travelers for Aichi choose to visit its capital city first which is Nagoya. The central spot of interest here is its majestic castle although you will also find a whole range of both old and new attractions including a large aquarium and the Toyota Automobile Museum. Other places to make sure to visit in Aichi include the charming enclave of Seto which has a reputation for its stunning ceramics as well as pretty Inuyama which is home to a scenic castle and several unusual fertility shrines.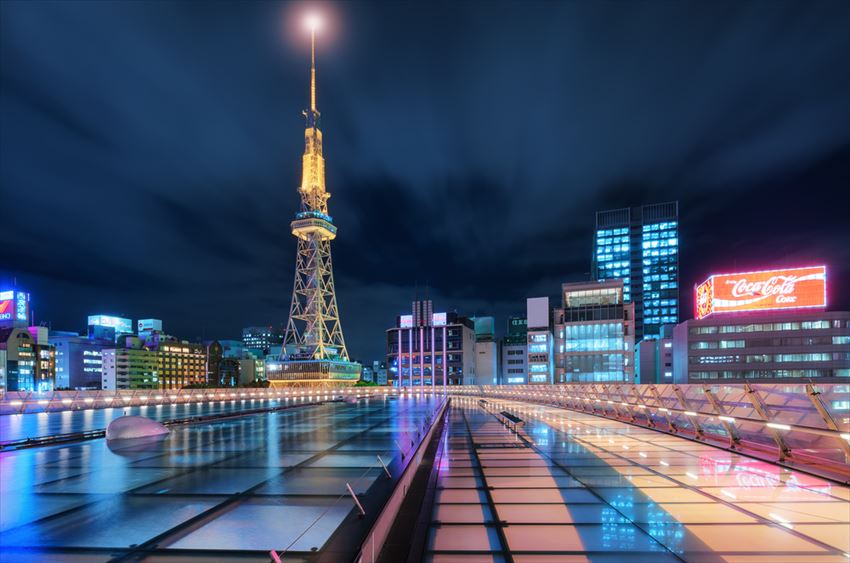 Getting to Aichi:
By plane:
One of the quickest and easiest ways to get to Aichi is through Chubu Centrair International Airport (NGO). The airport is located to the south of Nagoya and has a range of domestic flights from around Japan as well as international flights. It takes around 30 minutes from the airport to get to Nagoya.
By railway:
If you want to get to Aichi by train, you can take the Tokaido Shinkansen (high-speed railway). This Shinkansen runs to both Toyohashi and Nagoya. You can take the Shinkansen from Tokyo, Kyoto, or Osaka.
Tourist Attractions:
Inuyama Castle:
One of the most famous spots in Aichi is the Inuyama Castle in Inuyama. The castle was built before the Edo period which makes it one of the oldest castles in all of Japan. It's also particularly impressive as it has not been restored unlike many other historical buildings in Japan, and so it looks very much as it would have back in the days of old. When you visit the castle, make sure to check out the majestic Kiso River at the same time.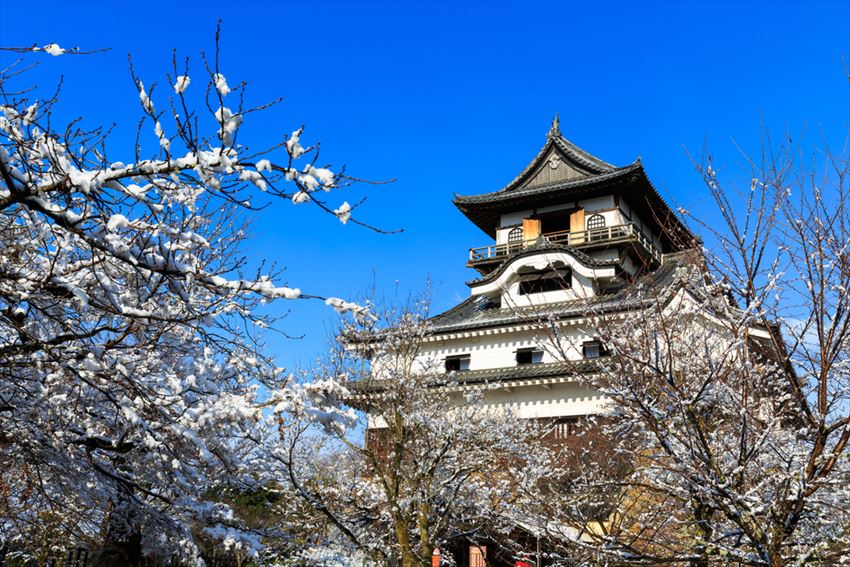 The Port of Nagoya Public Aquarium:
This large aquarium in Nagoya is so big that it is separated into two buildings in the North and South which have different themes. The North building is the home of a range of animals such as orcas, dolphins, and whales. This aquarium is also the place to come for the dolphin show that is held here daily. The South of the aquarium is made up of different zones which are grouped according to the region, and some of the highlights here include penguins and turtles as well as fish, starfish, and crabs.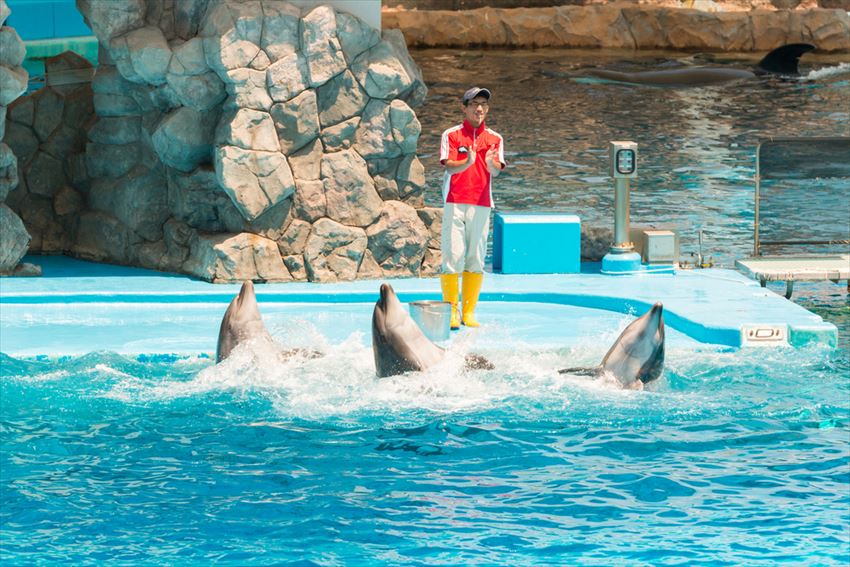 Higashiyama Zoo and Botanical Gardens:
The zoo and gardens in Nagoya is a pretty spot to enjoy the natural scenery in Nagoya and check out some of the animals on display. There are several areas where you can feed the animals, and you can also explore the adjacent botanical gardens which include over 7,000 different species of plants. To get from the zoo to the botanical gardens or vice versa, you can take a sky train which gives you beautiful views over the attractions.
Nagoya Castle:
Nagoya Castle dates from the Edo period and would have been built in the 1520s originally although it has been restored several times over the years including during the 17th century and the period after the Second World War. Features to look out here include reconstructions of castle life as well as a display of fearsome samurai weaponry. At the top of the castle, you will find an observation deck that lets you take in the beautiful views across Nagoya.
Shopping and Duty Free:
Maruei Department Store:
Maruei Department Store is one of the best-known department stores in Nagoya and you will find a range of goods on sale here. These include men's and women's fashions as well as a selection of cosmetics and perfume. There is also a tax-free store located on the 7th floor where you can pick up an array of products and claim a tax refund.
Nagoya PARCO:
The Nagoya PARCO is made up of around 330 shops which have a huge selection of local and international products for sale. Some of these include Japanese brands like 'Tsumori Chisato' and you can also enjoy a range of cafes that pay homage to some of this country's best-loved cartoon characters such as 'My Melody'. If you are looking for a bargain, you will also find more than 60 duty-free shops here which are tax deductible.
Kintetsu Pass'e:
Kintestu Pass'e is known for its women's fashions, and you will find over 70 shops here dedicated to the latest Japanese styles. Some of these include 'Shibuya Girl' and 'Harajuku Girly' and you can get a wide range of accessories to help you dress like a local. There is also a food section which sells typical Nagoya foodstuffs.
Deals:
If you are traveling in Nagoya, then there is a one-day pass that you can buy which will give you access to the subway system and buses. This one-day pass allows you unlimited rides on the subway and public buses, and prices start at ¥600 depending on which kind of ticket you choose. The one-day passes also provide you with discounts to some of the local attractions such as the Nagoya Castle and the Public Aquarium.
Recommended times to visit:
Many people recommend visiting Aichi in October or November. At this time, the weather is cool and you can visit a range of spots and enjoy the beautiful copper-hued autumn leaves. This is widely said to be the most pleasant time in the prefecture as the summer months tend to be hot and humid.
[Survey] Traveling to Japan
Recommend