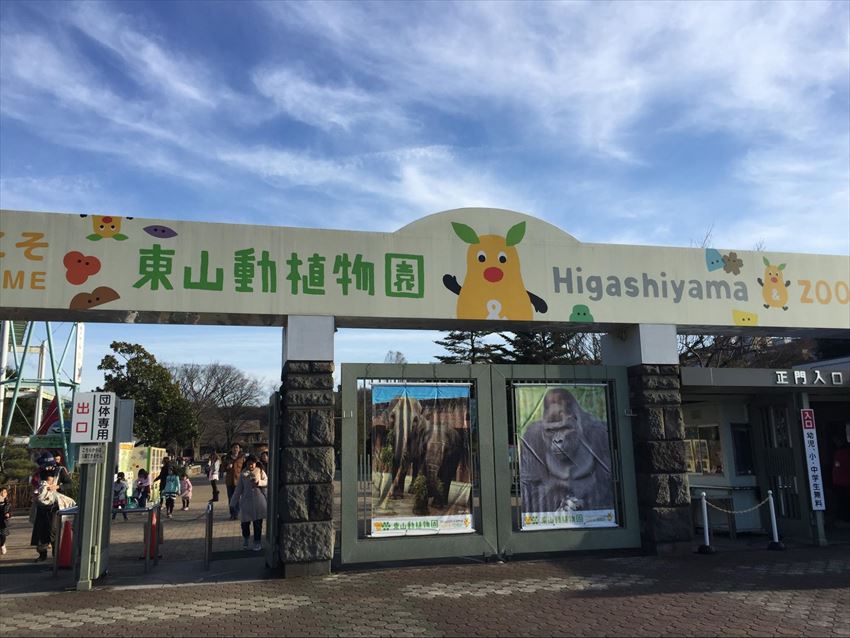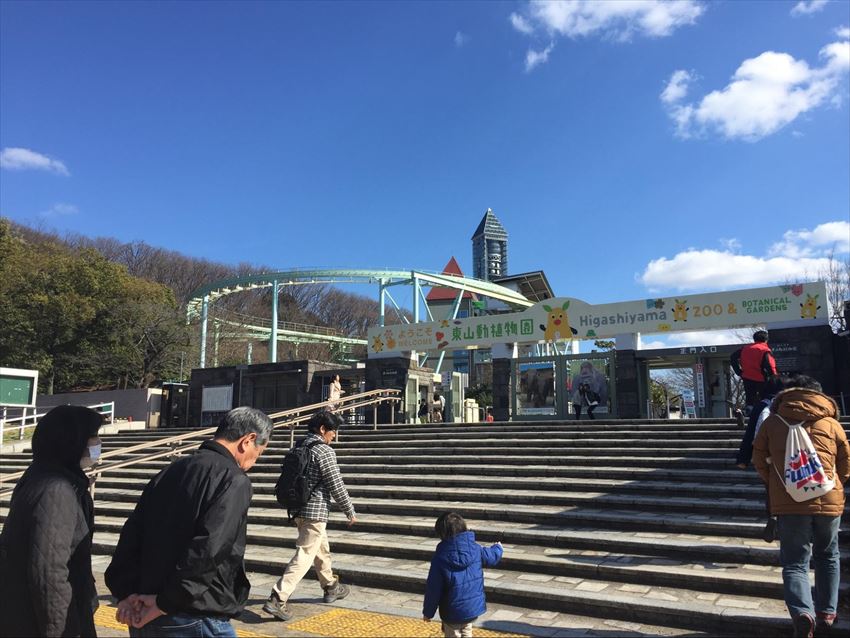 Higashiyama- Zoo
Getting off at Higashiyama-Koen Station on the Higashiyama Line, the zoo is only 3 minutes away by foot and you can pretty much spot the entrance as soon as you you step out the exit. The zoo admission fee is 500 yen for adults (anyone in high school or older), and free for anyone in junior high or younger. The zoo consists of two parts; the animal enclosures and a botanical garden. Since my purpose in coming to the zoo is to see the animals, I will focus mainly on the "active" part of this zoo.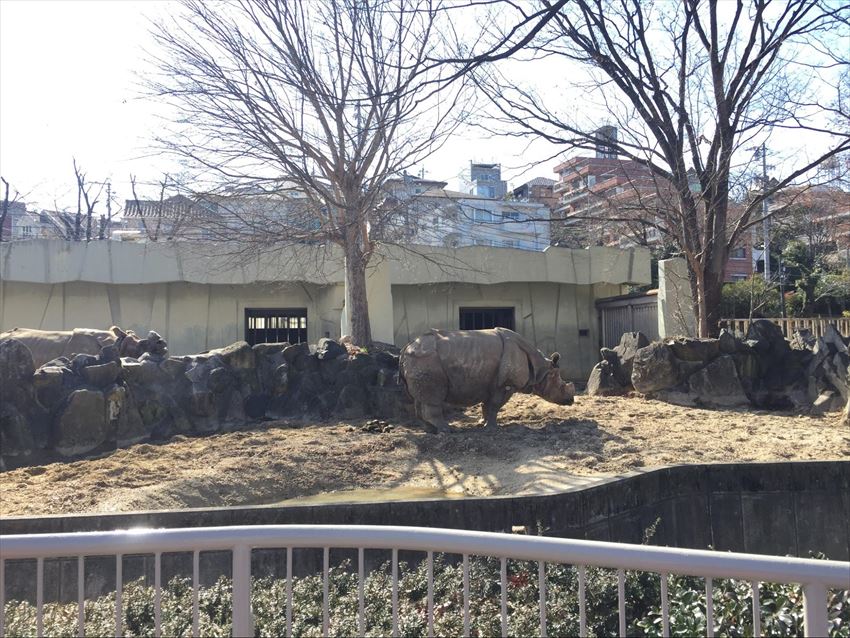 Attractions
Walking into the zoo, you come across the rhino enclosure almost immediately. If you look closely, you can see a pile of dung close to the rhino and yes, I witnessed the whole thing happening in real time and I would proudly say that it was one of the most glorious moments of the entire tour. You can actually see the rhinos from a pretty close yet safe position: it was also my first time see a rhino this close.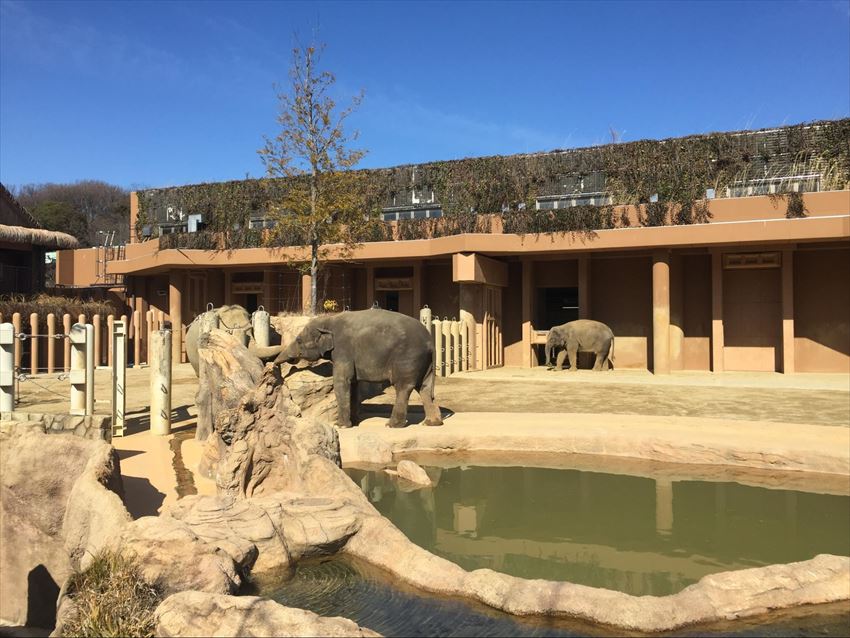 Elephants in Action!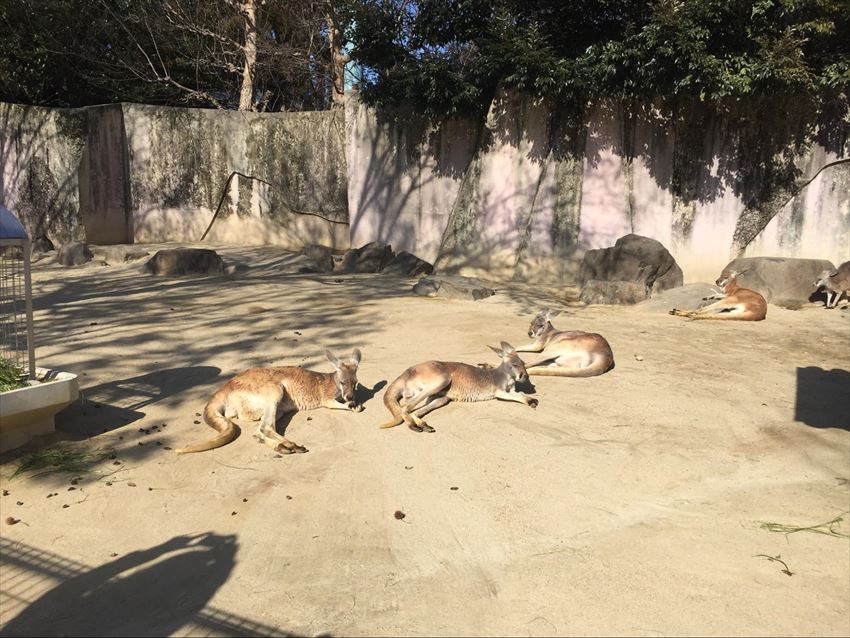 At the kangaroo pen, you can also get very close to the kangaroos. There were about 20 when I got there, but as you can see in the photo, they were all taking a nap with the others preferring the shade inside their house.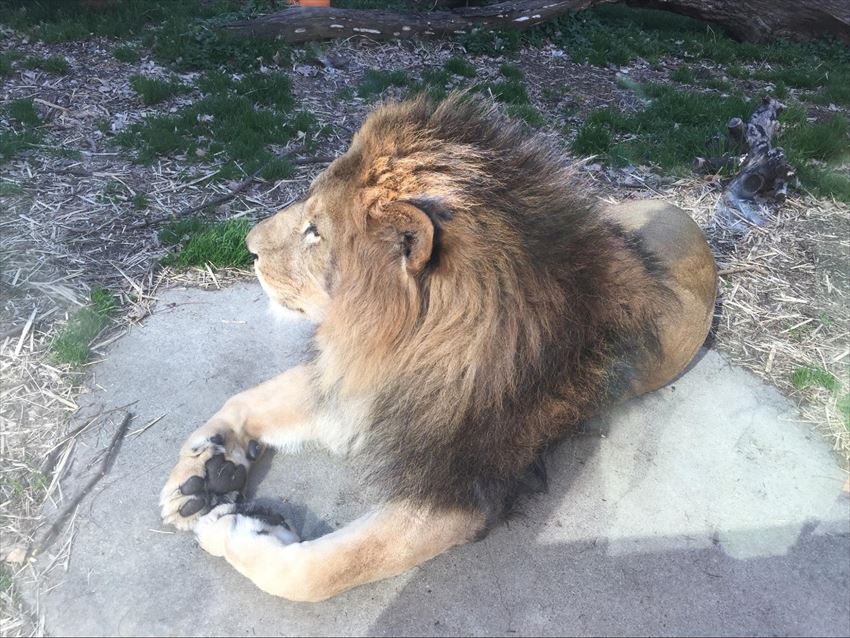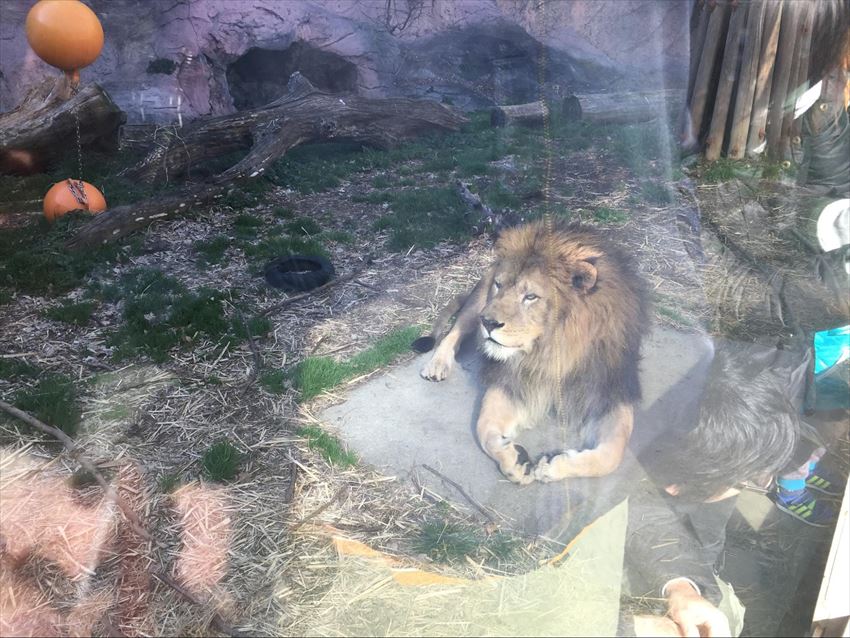 In another part of the zoo, the lion area allows you to have a realyl close encounter and when I say close, I meant you are only separated from the King of Jungle by a glass window.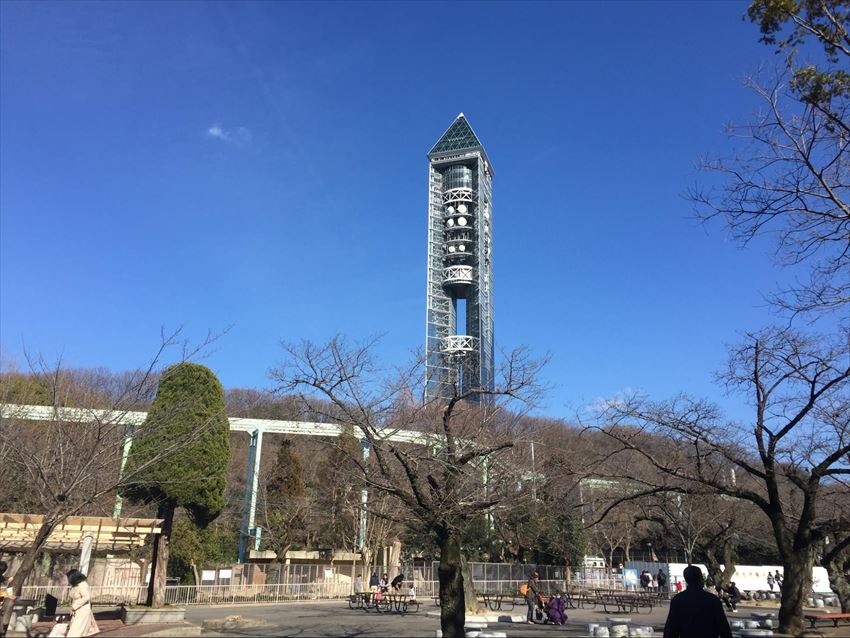 Rewinding a bit: before you enter the zoo, you cannot really miss a tower that stands out among the other lower-rise buildings. The Higashiyama-Skytower, located inside the zoo offers a great view of the whole city. The zoo closes at 4:50pm but the Skytower remains open until 9:00pm, which makes it a perfect spot for a night-view. Not to mention that there is a restaurant at the top of the tower that serves fine dining.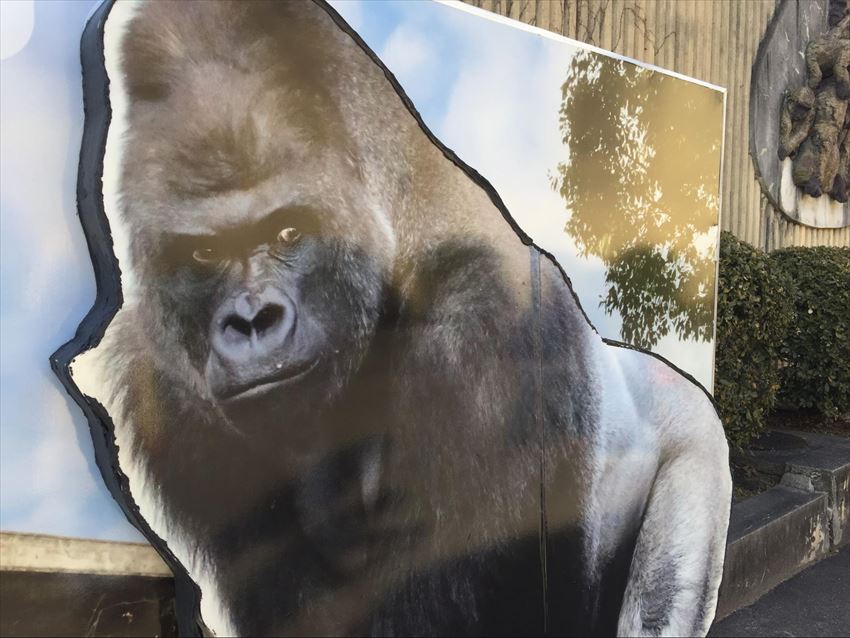 Back to the zoo: for a lot of you who have been to Ueno Zoo in Tokyo, you probably know that the pandas are pretty much the symbol of the zoo and you can see a lot of related decorations inside and even outside the zoo. In order to counter that celebrity effect, Higashiyama Zoo is highlighting one of its animals as well.
Shabani, one of the zoo's gorillas, was picked as the "most handsome" gorilla. Ever since the promotion started couple years ago, the focus has been on the handsome gorilla himself. Unfortunately, Shabani was sleeping when I visited the gorilla enclosure and I didn't have the chance to attest to his handsomeness.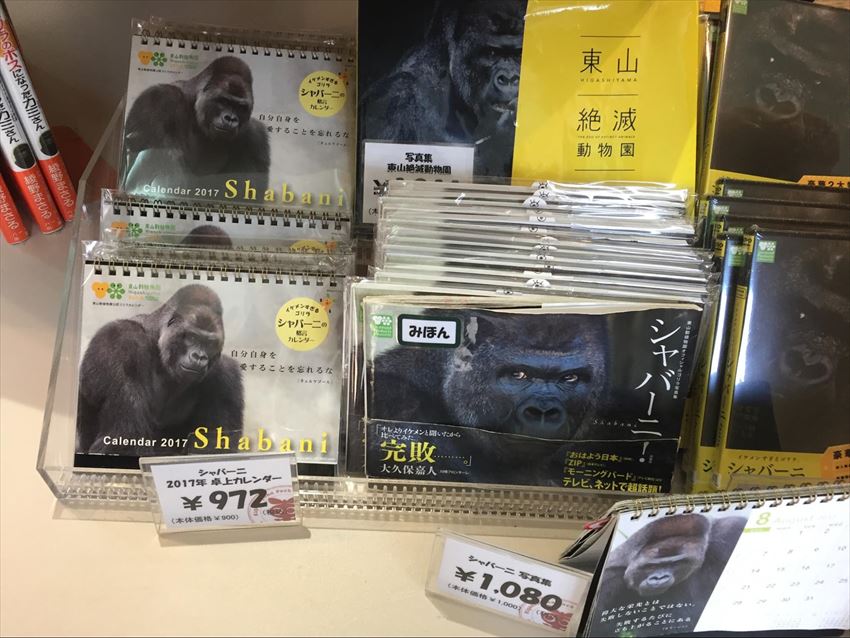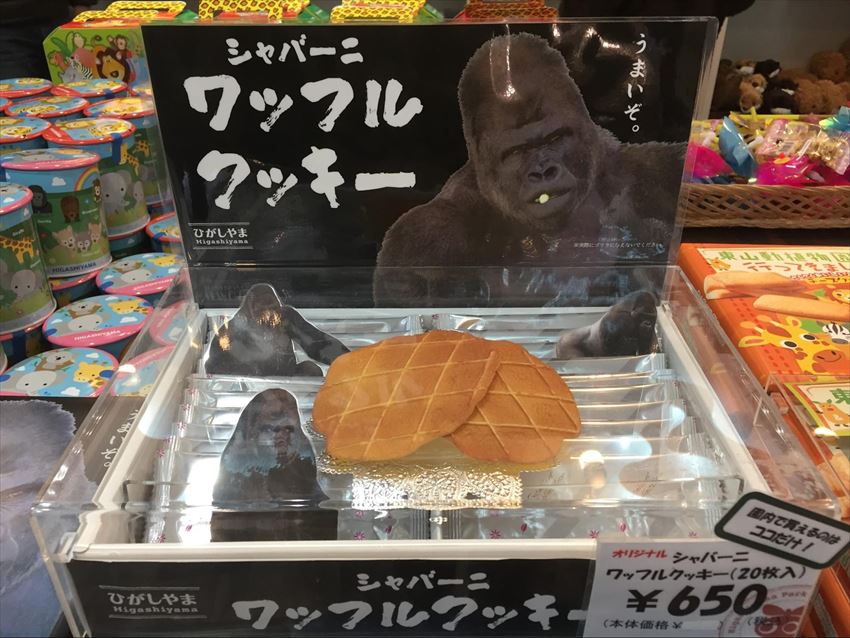 You can see Shabani-themed products everywhere in the zoo.

Of course, there are many other animals in Higashiyama Zoo other than the ones I mentioned. So make sure you pay a visit during your stay in Nagoya if you are interested.
Spot Information
Opening Hours: 9:00am to 4:50pm (last admission at 4:30pm)
Closed: Mondays (the following day if Monday is a national holiday), December 29th to January 1st.
Access: 3 minutes walk from Higashiyama-Koen Station, Higashiyama Line
[Survey] Traveling to Japan
Recommend