【FJ STAFF Pictorial Book】What does a Tokyo office lady in her 30s do during her working hours and how does she spend her days off?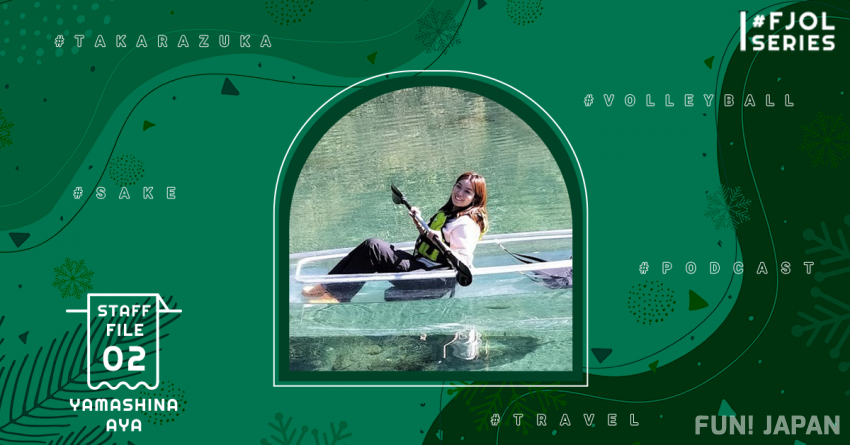 What is your impression of Japanese office ladies?
"FJ STAFF Pictorial Book" is a series that peeks into the daily lives of Japanese office workers that readers want to know. This time, we interviewed Ms. Aya Yamashina who is in charge of E-commerce at FUN! JAPAN and loves alcohol. Here is all about Ms. Yamashina's lifestyle, from what she does in FUN! JAPAN to how she spends her days off!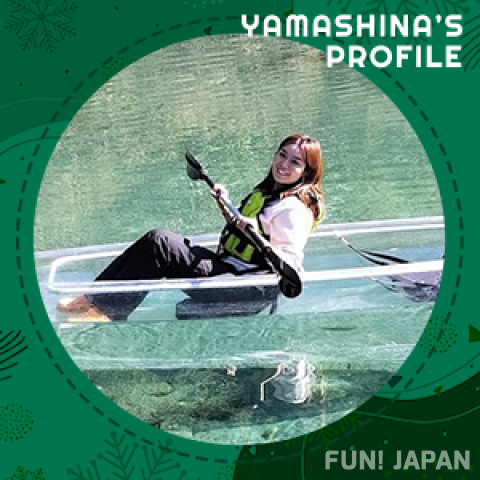 【Work Edition】What are the job duties of Japanese office lady Ms. Yamashina?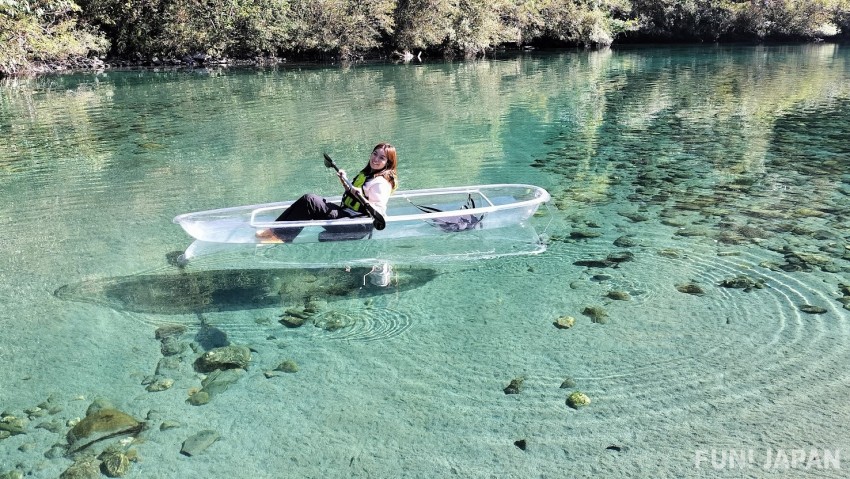 Born on a remote island in Tokyo, Ms. Yamashina has lived in Tokyo since high school. After working in a sales position at an interior goods company and an apparel-related E-commerce company, she joined FUN! JAPAN (hereafter FJ). What kind of work has our Japanese office lady, who owens extensive experience in various workplaces, done so far?

ーWhat kind of work did you do before joining FUN! JAPAN?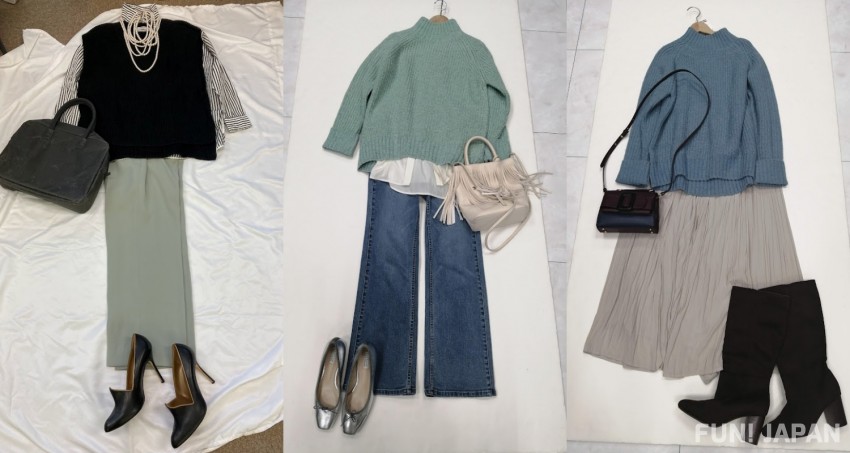 "In my previous job, I was involved in fashion-related EC (E-commerce) related work. I was in charge of overall production work for our own EC site, from product registration to searching for reference images and models, and photo selection. At that time, I not only went to the studio, but also to location scouts. Other than these, checking banner design proposals distributed on the Internet and making sales plans were also part of my work."

ーWhat kind of work are you doing at FUN! JAPAN now?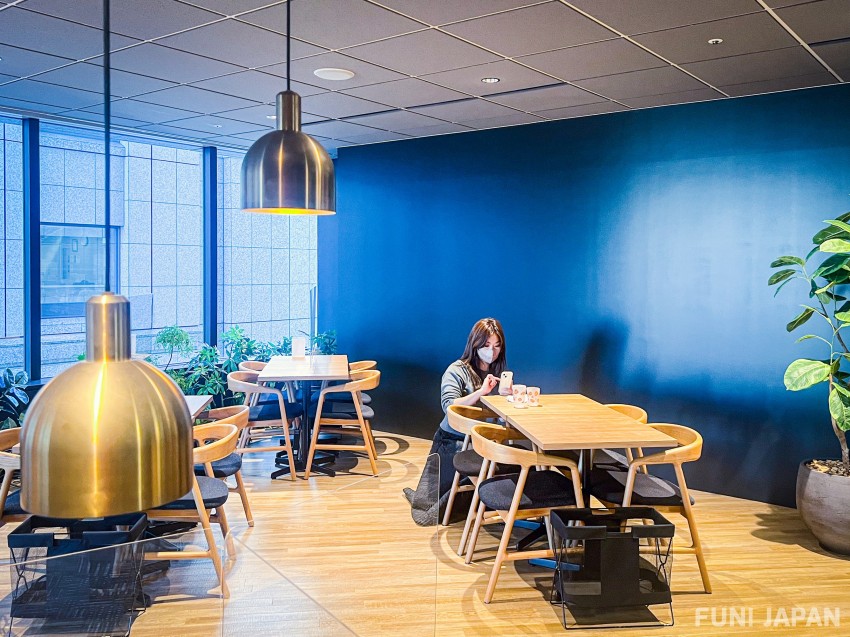 "At first, I was attracted to FJ's corporate concept of 'bridging Japan and Asia', and I was also interested in FJ's cross-border EC (FUN! JAPAN SELECT SHOP), so I decided to join FJ. Currently, I am mainly in charge of the cross-border EC site that FJ develops for Taiwan and Hong Kong. I check product samples, come up with ideas for shooting images, think about how to increase sales, and do trial and error with fellows at FUN! JAPAN"

―Did your impression of FJ before and after joining FJ change at all?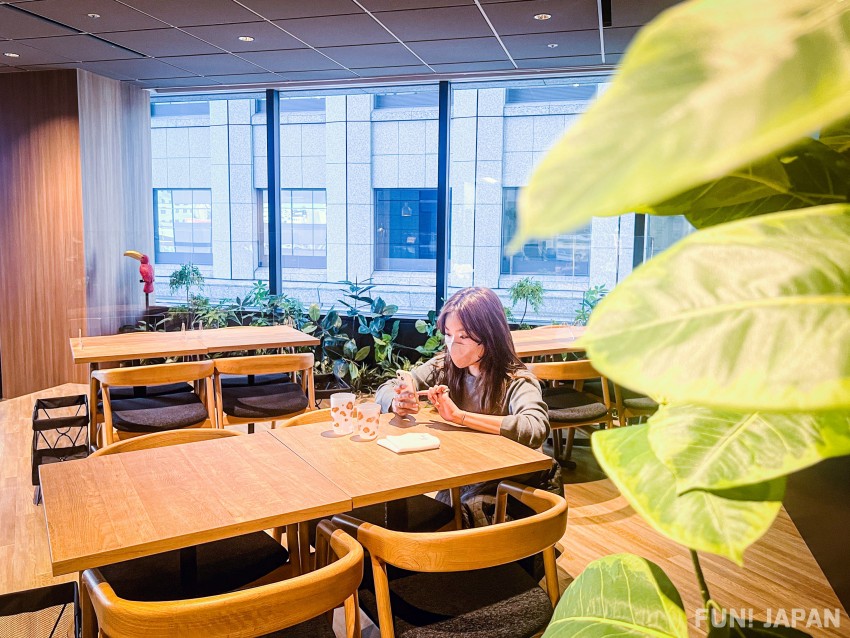 "Before I joined FJ, my impression was that of a few elites - a rather harsh image if you could say so. Originally, I wanted to work for a company with a small number of people. When I first learned about FJ, I thought it would be a tough environment because it is a start-up company with people of various nationalities. However, after I actually joined the company, all the people were kind, and the Japanese staff and foreign staff got along well. It was indeed a good working environment!"

"The difference between my work at FJ and my previous workplace is the time and effort required for each task. At my previous job, the EC site I operated was only in Japanese, so there was a lot of work that I could complete on my own. However, since FJ is mainly focused on overseas business, man-hours required are a lot more compared to before. In particular, it is essential to collaborate with staff in each country for translation and user support, etc., which I can feel the importance of supporting each other. Even if I write an article, it takes time to translate it from Japanese to each language, so I often pay more attention to the schedule than I did in my previous job."

【Private Life Edition ①】What does a Japanese office lady do after work?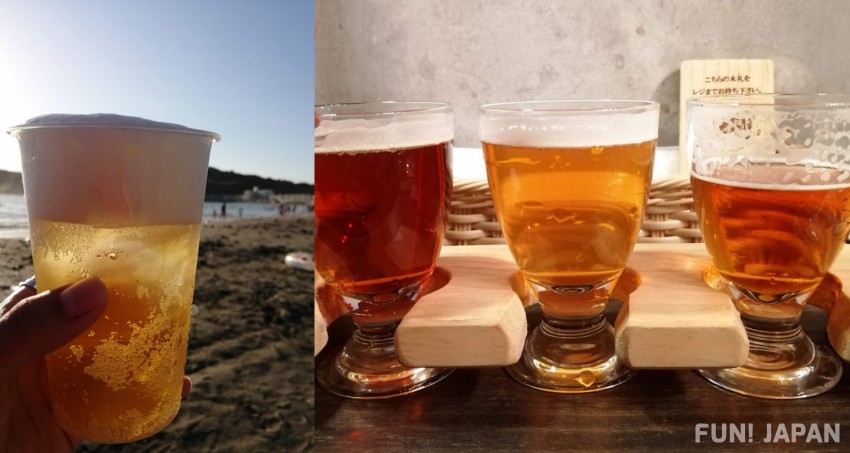 There must be many readers who are curious about what these hard-working Japanese career women do after work on weekdays - here is how Ms. Yamashina spends her time after work before going to bed.

"Basically, I start my work at 9:30 in the morning but I punch out at different times. Some days I can go home at 18:00, while some days I work until around 20:00. On weekdays, I love alcohol so much that I drink five times a week (laughs), so on my way home from work, I buy sake and wine at a liquor store near my house, then I often drink alone while watching TV with sake cups that I usually collect. "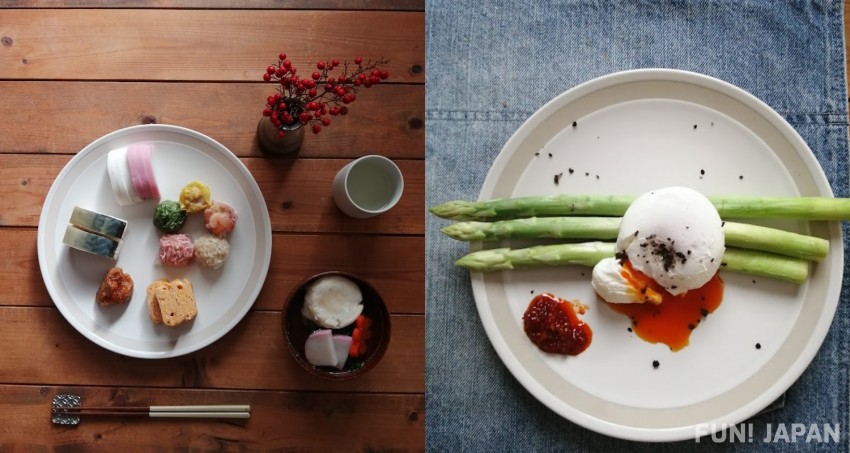 "I live alone, so when I cook for myself, I copy recipes I see on Instagram and reproduce them. The other day, I reproduced the menu I ate at the izakaya at home!"

"When I'm cooking or folding the laundry, I like to listen to the 'Podcast (*1)' that my former colleague showed me, which I often listen while working. Lately, I'm addicted to historical programs!"
*1: A service that allows you to listen to audio content distributed over the Internet from your smartphone or computer.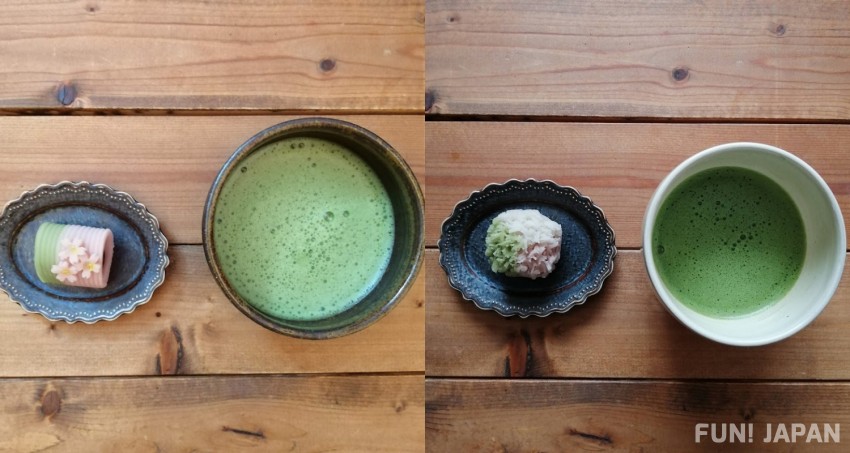 "Lately, I tried to make myself some matcha, trying to find some time to calm myself down. I bought the above sweets at a Japanese sweets shop in the shopping district. "
【Private Life Edition ②】What does Japanese office lady Ms. Yamashina do on her days off?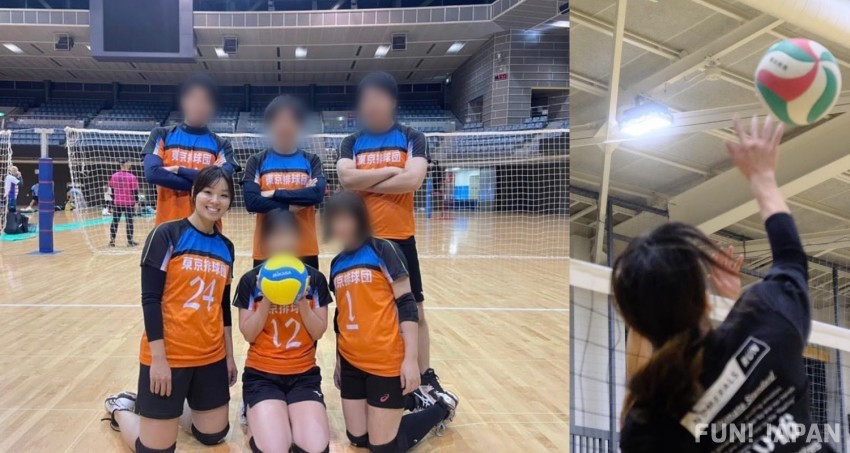 "I first became interested in volleyball when I watched a game on TV. After that, a friend recommended me to join a social club that was recruiting members for mixed-gender volleyball. Since then, I've been playing volleyball for about five years. It is an amateur volleyball team made up of working adults, and gathers in the gymnasium once a week, just like a school club activity. Sometimes I even participate in the matches! "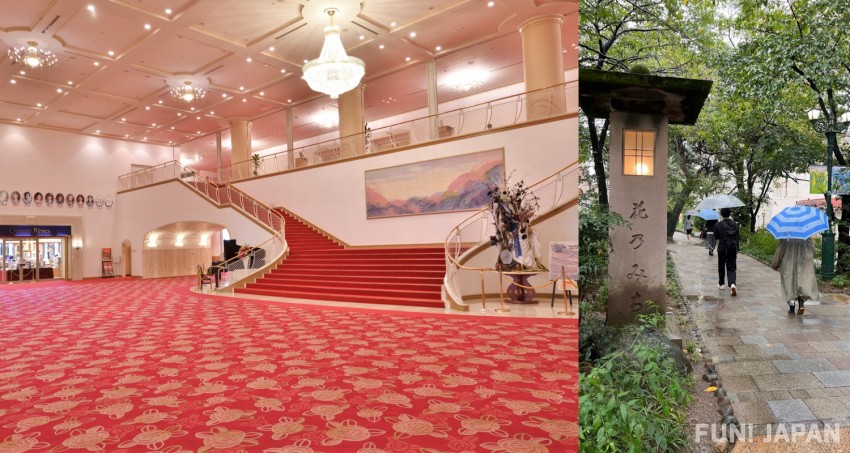 "Actually, I am a big fan of the Takarazuka Revue (*2). Once a year I travel to Takarazuka City, Hyogo Prefecture, where it is based, to see the musical. You can also see the musicals in Tokyo, but the Takarazuka Grand Theater (left) is like a theme park to me! There is also a tree-lined street called "Hana no Michi" (right) that leads from the station to the theater, and even things like Takarazuka Jenne (Takarazuka Revue performer) decoration objects. I really like the atmosphere of the town."

*2: A Japanese theatrical company based in Takarazuka City, Hyogo Prefecture, featuring only female performers. It has a history of over 100 years.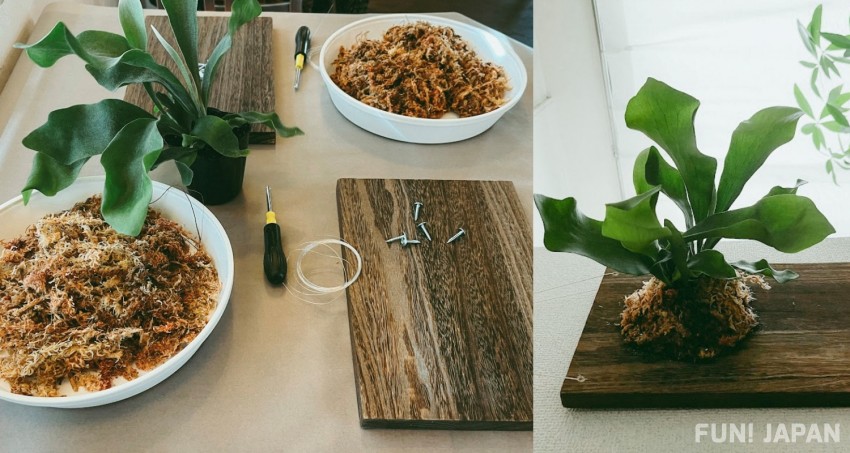 "I'm pretty particular about the interior of my room. Recently, I've been into growing foliage plants myself. I buy soil, fertilizer, flowerpots, seedlings, boards, etc. at an interior shop and lay them out stylishly. In Japan, even 100-yen shops sell foliage plant seedlings. They are good value for money and I highly recommend them!"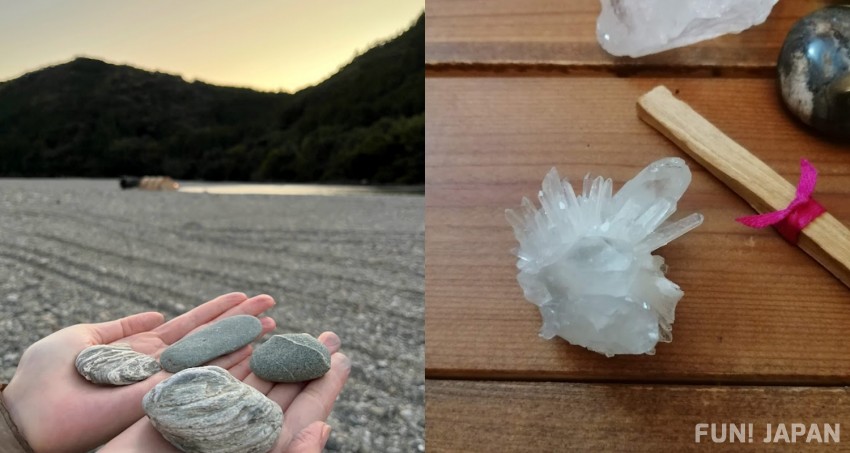 "I've also become addicted to collecting stones. I try to pick up cute stones when I find them while traveling or along the riverbed. My room is now decorated with minerals and stones that I have collected so far, and I feel calm when I look at them. Perhaps, the feeling is the same as appreciating cute interiors and favorite paintings!

By the way, the stones on the left of the photo was picked up at the Niyodo River in Kochi Prefecture. I washed them and now they're displayed in my room! Of course, you can also buy commercially available natural stones to decorate. "
〈Schedule for a certain holiday (Yamashina Ver.)〉
08:30~ Wake up | Breakfast, laundry, cleaning
↓
11:00~ Transfer
↓
11:30~ Movie with friends
↓
13:00~ Lunch with friends
↓
14:00~ Stroll & Shopping
↓
16:00~ Tea
↓
18:00~ Get home
↓
18:30~ Preparation for dinner while listening to the radio
↓
19:30~ Dinner
↓
21:00~ Watch TV series
↓
22:00~ Check social media or watch Takarazuka specialty channel while having a drink
↓
24:00~ Bathing etc.
↓
25:00~ Go to bed
Postscript: What does Japanese office lady Ms. Yamashina think about Japanese work culture?
We asked Ms. Yamashina about her work at a Japanese company and her fulfilling lifestyle after work and on her days off.

On the other hand, it is an undeniable fact that keywords such as "death from overwork" (過労死 / karoshi) and "overtime" (残業 / zangyo) and related articles will appear if you search with Google website for the keywords "Japan workplace culture". How does Ms. Yamashina, a Japanese office lady, see her current working environment in Japanese companies?
"When I first entered the workforce, the company I worked for had long working hours, so I thought it was a virtue to work long hours. However, recently, the Japanese government has been lobbying and amending laws, and "work style reform" is progressing within companies, so I think that trend has improved considerably. Now, I try to leave the office on time whenever I can! "
Related articles on Japanese work culture:
[Survey] Traveling to Japan