【FJ STAFF Pictorial Book】Tokyo office lady in her 20s has very fulfilling time after work and holidays, so jealous!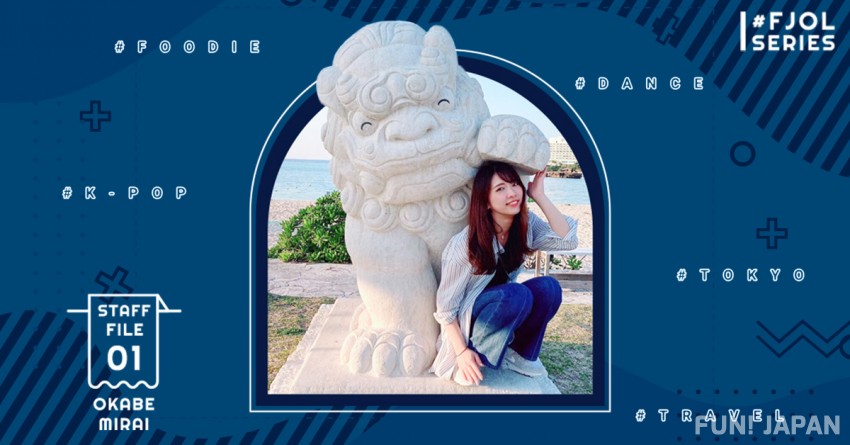 What is your impression of Japanese office ladies?

Unique office lady corps wearing blue miniskirts that confront the in-house turmoil that appears in Japanese TV series "Shomuni" (Power Office Girls)?
Or is it a career woman who clearly separates work and private life as depicted in another Japanese series "Haken no Hinkaku" (The Pride of the Temp)?
Of course, different workplaces have different styles for the people who work inside. In the past, we had serialized a pleasant interview article with foreign staff, but in order to deliver the mode of life of Japanese staff, we would like to present a whole new series - the FJ STAFF Pictorial Book project.
Ms. Okabe, a new face who just joined FUN! JAPAN in April 2022, will be featured in this memorable first article. A Japanese office lady's livelihood that is different from the Japanese drama is revealed...!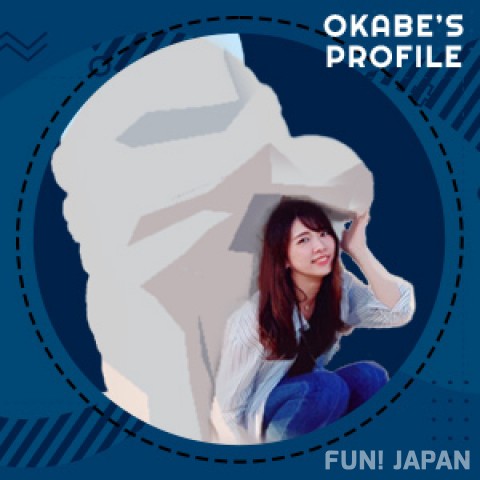 【Work Edition】What are the work contents of a Japanese office lady?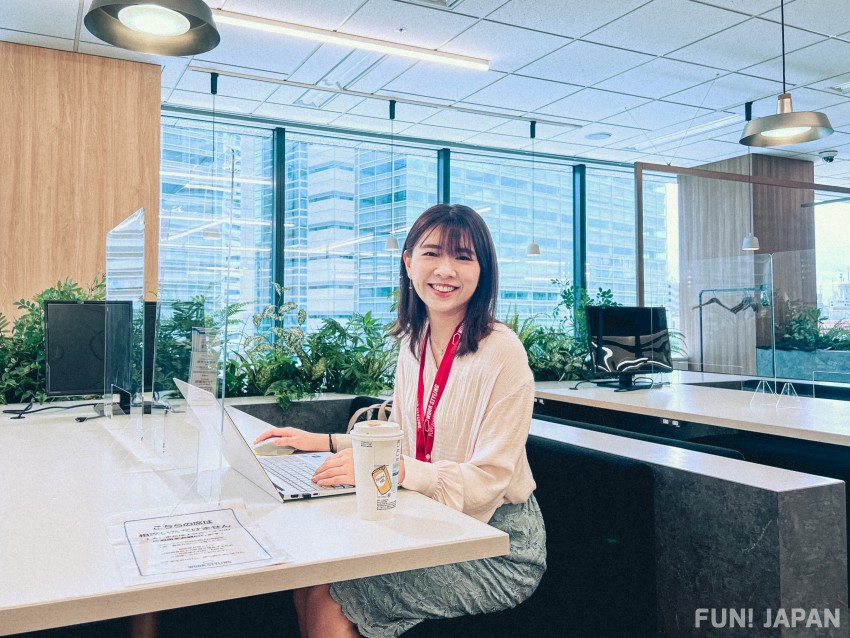 In Japan, April of every year is the "new fiscal year". It is not uncommon for some people to make their debut as members of society after job hunting where you can't see the light at the end of the tunnel, and for those who transfer, change jobs, or move into new places. First of all, Ms. Okabe talked about the her background leading up to joining FJ.

ーWhat kind of work did you do before joining FUN! JAPAN?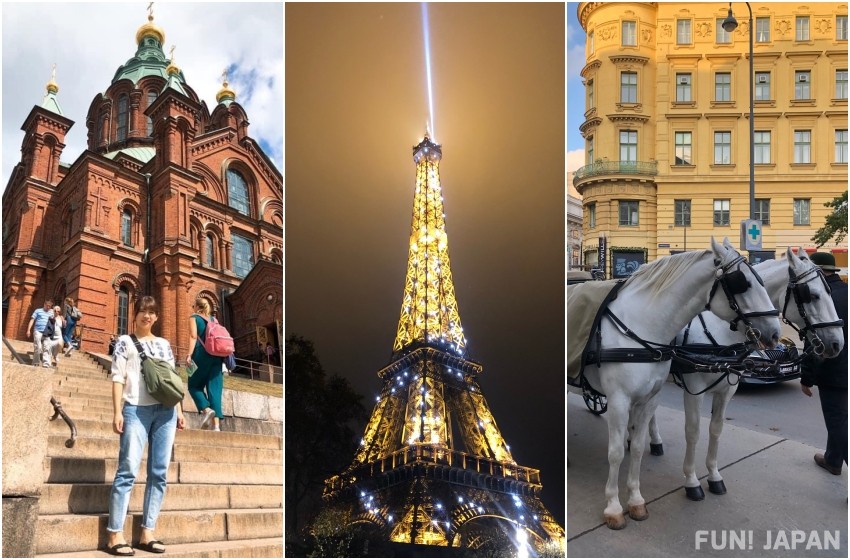 "After graduating from a university in Tokyo, I joined JTB Corporation (* 1), and until now I had been doing corporation sales (* 2) for 6 years."
"'I made bespoke travel itineraries and price quotes for vocational schools and businesses. I also help customers in various ways, such as accompanying customers all the way to Hawaii, Vietnam, Austria and France as a tour conductor, and even managing hotel check-in, bus arrangements and schedules."
* 1: One of the major travel agencies in Japan.
* 2: A type of job that conducts sales activities to other companies/business.
-What made you join FUN! JAPAN? And did your impressions before and after coming from JTB to FUN! JAPAN change at all?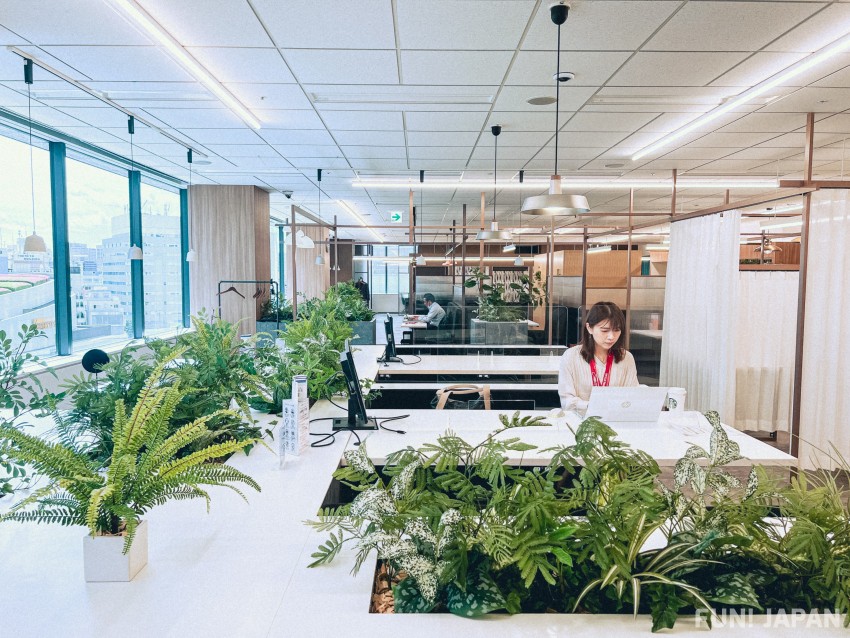 "I wanted to try a different job within the JTB Group, so I applied for the personnel exchange system of the JTB Human Resources Department. I originally knew the existence of FUN! JAPAN, but I just knew after joining that the main power of FUN! JAPAN is in the media field. "

"When I was at JTB, Kasumigaseki (* 3) was the workplace. It was like an office of a large company with about 400 people on one floor in a 30-story building."
"At FUN! JAPAN, I am in charge of sales that propose our services to companies and government agencies. Now I am in charge of launching and building an E-Commerce site. Before joining the company, I heard that FUN! JAPAN is multinational, but I was surprised that there are many friendly people who also fluent in Japanese. Now I have more chances to see foreign staff talking to each other! "
* 3: A business / office district in Chiyoda Ward, Tokyo. It is also an area where Japanese government agencies such as the Ministry of Finance and the Ministry of Foreign Affairs gather.
【Private Life Edition ①】What does a Japanese office lady do after work?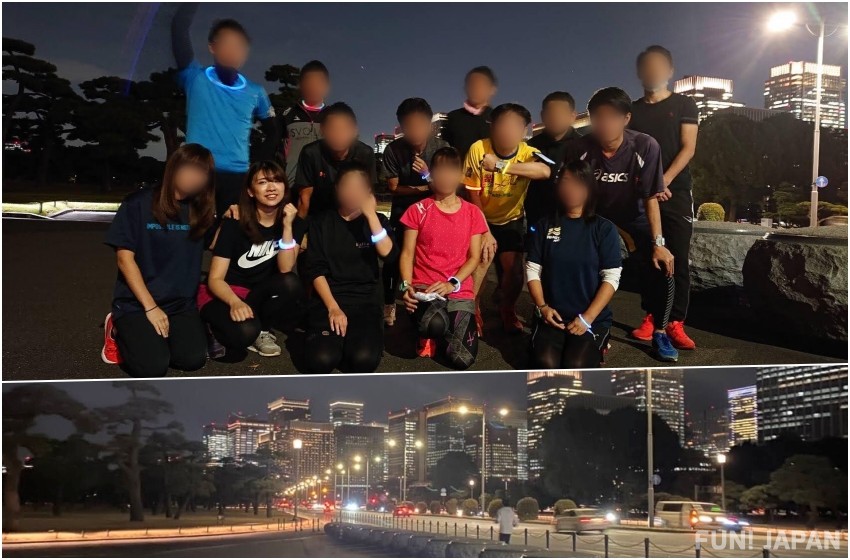 From here, we will get to the main theme - catching a glimpse of the after-work routines of a Japanese office lady! Is it the endless overtime hell that is waiting for Ms. Okabe after working hours, or...?

"I love to move my body, and when I was working at JTB, it was close to the Imperial Palace. On days when I could go home on time, I used to do 'Kokyo Run (*4)' on my way home from work."
* 4: Abbreviation for "Kokyo Running" which translated to Imperial Palace Running: Running using the outer road of the Imperial Palace.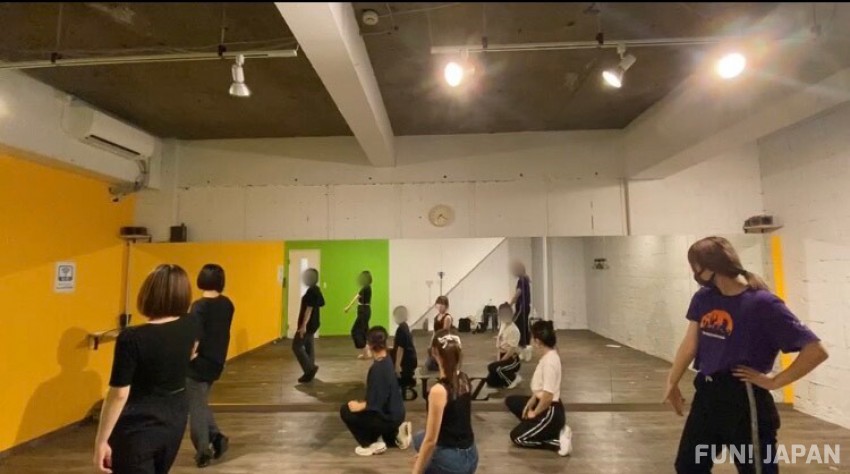 "I also like K-Pop and have been watch music programs on YouTube. About a year ago, I started attending K-Pop dance school once a week with my two friends, mainly on Fridays. TWICE, ITZY, BTS , IZONE... we practiced one song for 3 weeks to complete the dance. "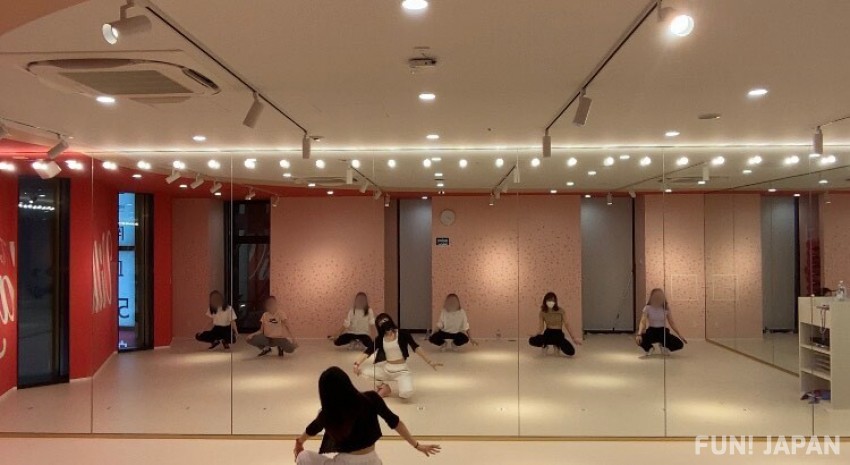 "Thanks to that, my posture has improved and my height has increased by 1 cm!" Ms. Okabe said proudly. She also stays active on weekdays and enjoys weekends and holidays to her fullest.

【Private Life Edition ②】What does a Japanese office lady do on her days off?
It is natural that JTB employees like traveling (both domestic AKA in Japan and overseas) (according to the author's experience). Here, Ms. Okabe revealed her favorite travel destination.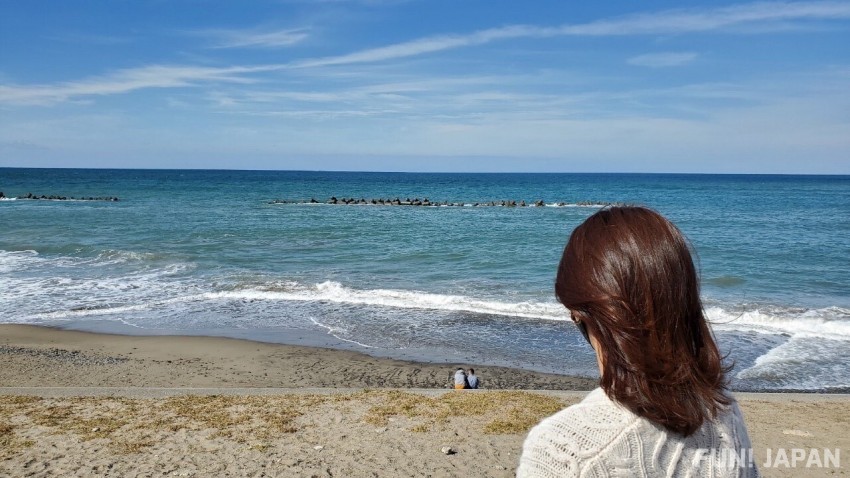 "I'd recommend the Noto Peninsula in Ishikawa Prefecture because you can drive along the Sea of Japan side. There are many hot springs too! I go to Ishikawa Prefecture every year to enjoy sushi, crabs, and the sea and mountains there. In particular, I have been visiting a dumpling shop called "Kacchan" near Komatsu Airport so many times! "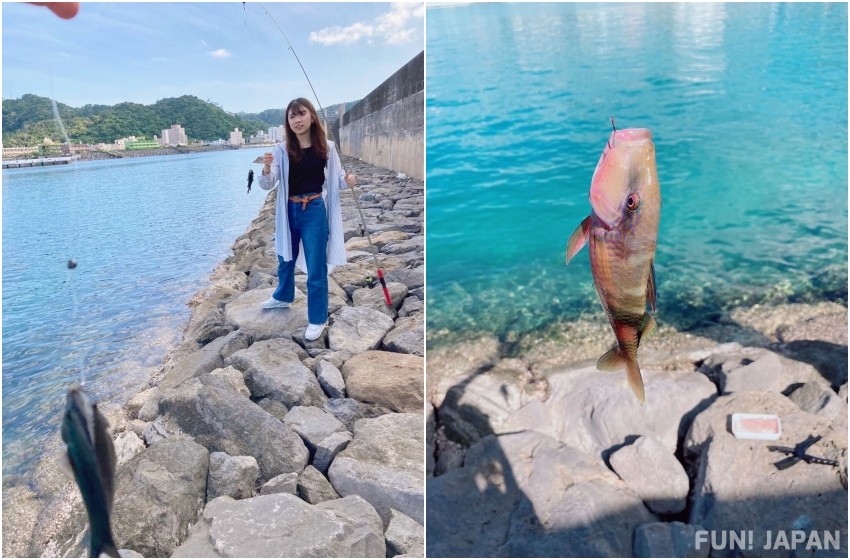 "Because fishing is becoming a trend in Japan, I also did embankment fishing in Okinawa on this year's Golden Week."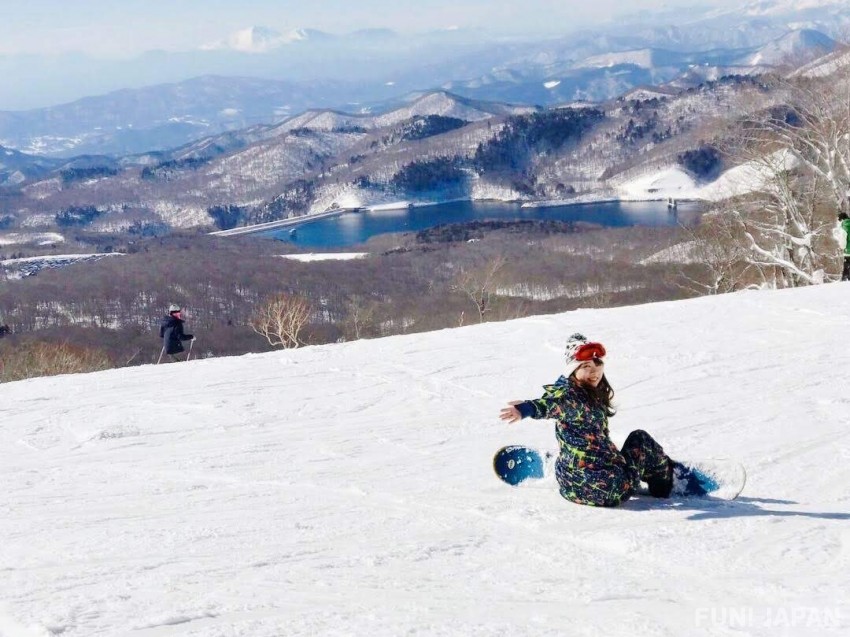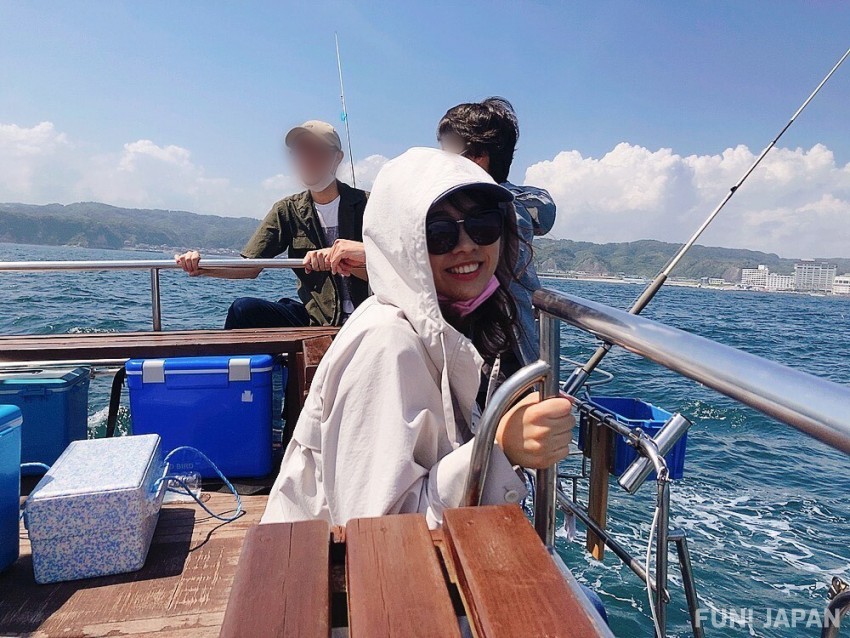 "Snowboarding at a day-trip ski resort in Gunma prefecture (top) and fishing on the Boso Peninsula (bottom) in Chiba prefecture."

"JTB's welfare program gives us discounts on aquarium admission, inn accommodation, and rental cars, so we use it every time we go on a trip!" She boasted again. I envy you.
"But when I gather travel information, I don't look at guidebooks. I basically research about the shops I found on Google with Instagram hashtags when I eat out. I often search by using '#Place x Genre', for example, "#Shinagawa Lunch" or "#Shinagawa Kaprao Rice". Not just realistic photos, but I also look in detail like the text of the word-of-mouth from Tabelog!"
Our dear FUN! JAPAN readers, why don't you try to imitate her on your next trip to Japan?
〈Schedule for a certain holiday (Okabe Ver.)〉
09:00~ Wake up | Breakfast, laundry, cleaning
↓
11:00~ Transfer
↓
11:30~ Dance school with friends
↓
13:00~ Lunch with friends
↓
15:00~ Transfer
↓
16:00~ Shopping
↓
18:00~ Preparing dinner
↓
19:00~ Dinner
↓
20:00~ Watching TV programs and movies
↓
21:00~ Bathing etc.
↓
22:00~ Confirmation and preparation for tomorrow's work
↓
23:00~ Checking SNS | Go to bed
After the interview with Ms. Okabe, I came to think that I really should enjoy my life more. (The author is feeling a bit of remorse now)

What kind of pleasant friends will show up on the next one? Stay tuned.
[Survey] Traveling to Japan