FUN! JAPAN PR
Unveiling a New Japan, Captivating Experiences — a 5-day & 4-night course around the recommended spots of the Kansai area: Including Kyoto's port towns and a paragliding experience in Tottori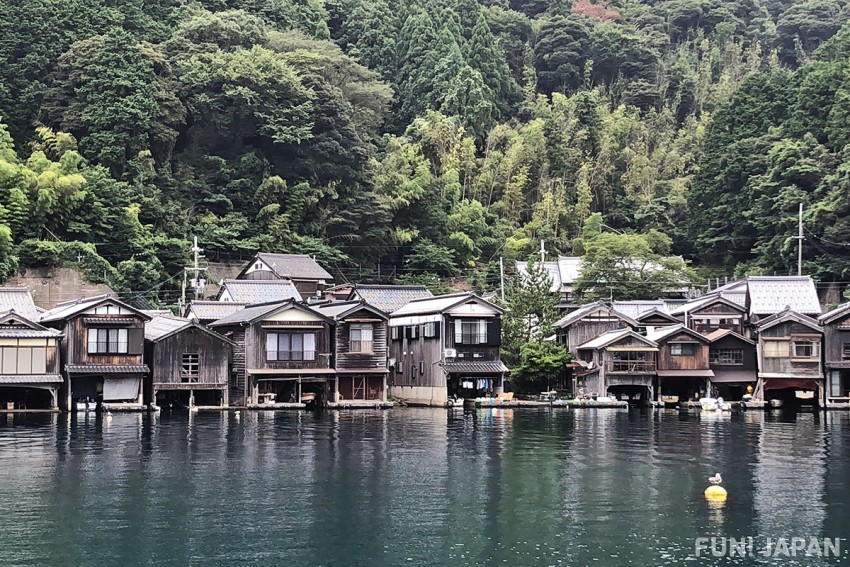 For many people, hearing about the Kansai region in West Japan might conjure up images of the cityscapes of Osaka or Kyoto. But in fact, the area is also surrounded by the sea and mountains, meaning there are plenty of spots to enjoy a variety of exciting activities.
The Unveiling a New Japan, Captivating Experiences project by the Japan National Tourism Organization features recommended tour routes throughout each region in Japan that can be enjoyed on a return visit. Of those routes, we will introduce you to a 5-day, 4-night course around Kyoto and Hyogo in the Kansai region and neighbouring Tottori. So, let's check it out!
Recommended 5-day & 4-night course in the Kansai area:

| | |
| --- | --- |
| Day 1 | Authentic Japanese-style knife forging experience at Masahiro Japanese Sword Factory in Kameoka, Kyoto ⇒ Amanohashidate Chionji Temple, Kasamatsu Park ⇒ Stay in a funaya boathouse in Ine |
| Day 2 | Ine Bay boat cruise ⇒ Stroll through the streets of Kinosaki Onsen ⇒ Stay at Nishimuraya |
| Day 3  | Kinosaki Onsen ⇒ Sand Museum, paragliding over Tottori Sand Dunes |
| Day 3 (other option) | Kinosaki Onsen ⇒ Stroll around Kurayoshi and see Shirakabe Warehouses, visit saké breweries |
| Day 4 | Tottori/Kurayoshi ⇒ Himeji Castle ⇒ Setsugetsuka: a teppanyaki grill restaurant specializing in Kobe beef |
| Day5   | Touring and shopping in Osaka ⇒ Return home |
A trip to Kyoto by the sea, Enjoying the superb view and delicious food

Kyoto area
Masahiro Japanese Sword Factory in Kameoka, Kyoto: an authentic Japanese-style knife forging experience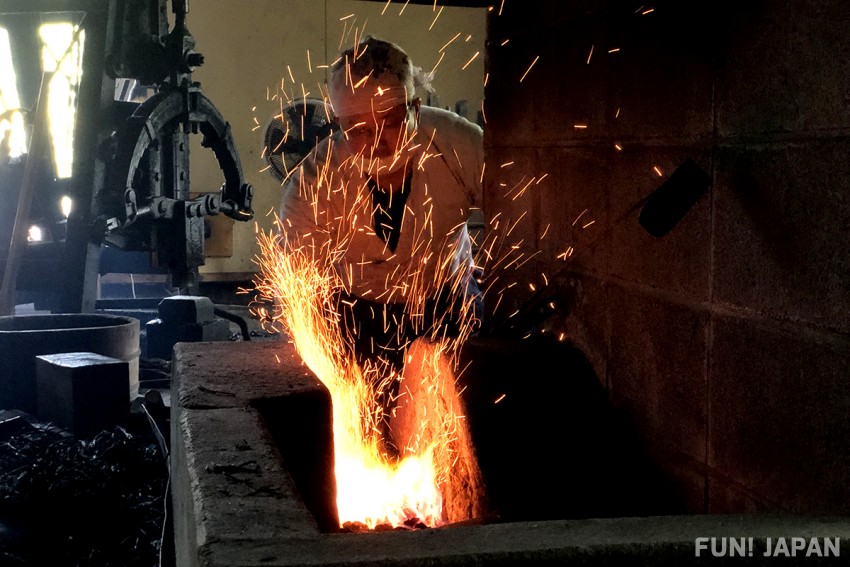 The Masahiro Japanese Sword Factory is the only remaining bladesmith in Kyoto. There are fewer than 300 bladesmiths still forging swords in Japan, so blade smithing has become a valuable art form.
 Here, you can experience forging an authentic Japanese-style knife out of tamahagane, the precious raw iron produced in the Izumo area, by observing demonstrations and receiving instructions from professional swordsmiths. You'll be able to experience the many steps of the forging process, from shaping and forging the steel to quenching the finished blade. You'll be able to complete your own one-of-a-kind original knife.

You can engrave your name to personalize your creation, and you'll also be able to order a custom-made leather sheath from the swordsmith to match your original Japanese-style knife. This workshop is sure to make great memories, whether you make the knife as a present or to keep for yourself!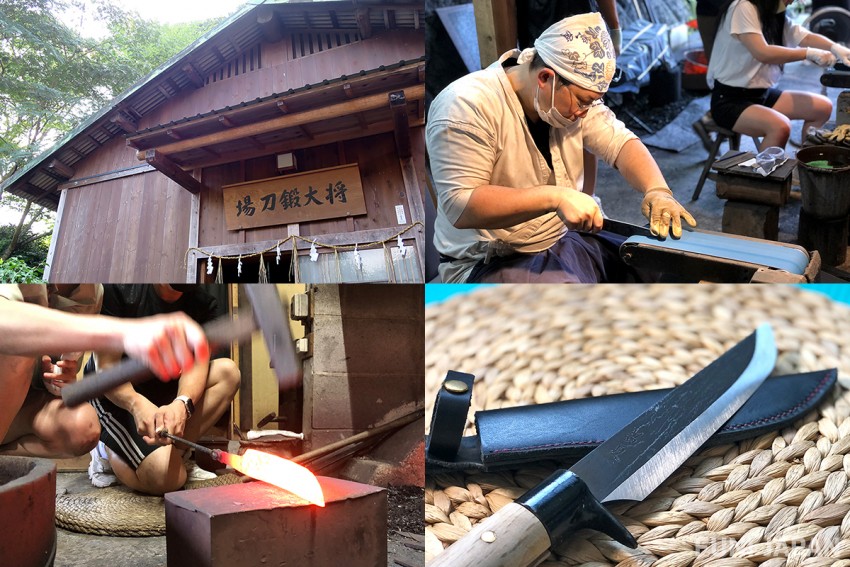 Masahiro Japanese Sword Factory
Amanohashidate, one of the three most scenic spots in Japan: enjoy the view of Miyazu Bay from Kasamatsu Park, and get an adorable fan fortune at Chionji Temple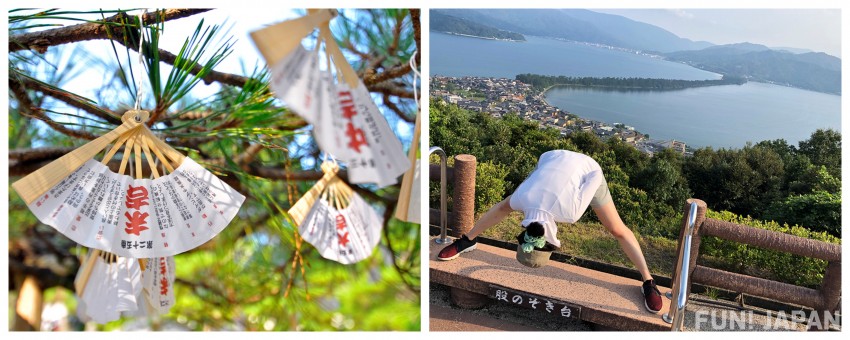 Located in Miyazu Bay in the northern part of Kyoto Prefecture, Amanohashidate is a long, narrow sandbar stretching almost 3.6 kilometres. The sandbar has unique topography, characterised by dense pine forests. If you look at it bent over between your legs, the sky and the earth are inverted, and the sandbar looks like a bridge in the sky or like a dragon from ancient legends flying across the sky.
Near Amanohashidate Station, you'll be able to find Chionji Temple, the first of Japan's three sacred sites dedicated to the Manjushri bodhisattva, the bodhisattva of wisdom. You will surely notice the countless number of small fans hanging from the pine branches around the temple grounds. These fans are the most famous and popular omikuji fortunes at Chionji Temple. It is said to be customary to hang these fortunes on the branches of the temple's pine trees to fulfil your prayers and ward off bad luck. It's soothing to see the adorable little fans fluttering in the wind!
Kasamatsu Park
Location: Ogaki, Miyazu City, Kyoto Prefecture
Access: Roughly 25 minutes by bus or 12 minutes by boat cruise from Amanohashidate Station, then 5 minutes on foot after disembarking from the boat.
Chionji Temple
Address: 466 Aza-Monju, Miyazu City, Kyoto Prefecture
Access: 5 minutes on foot from Amanohashidate Station
Ine — Kyoto by the sea: a tranquil port town where you can lose track of time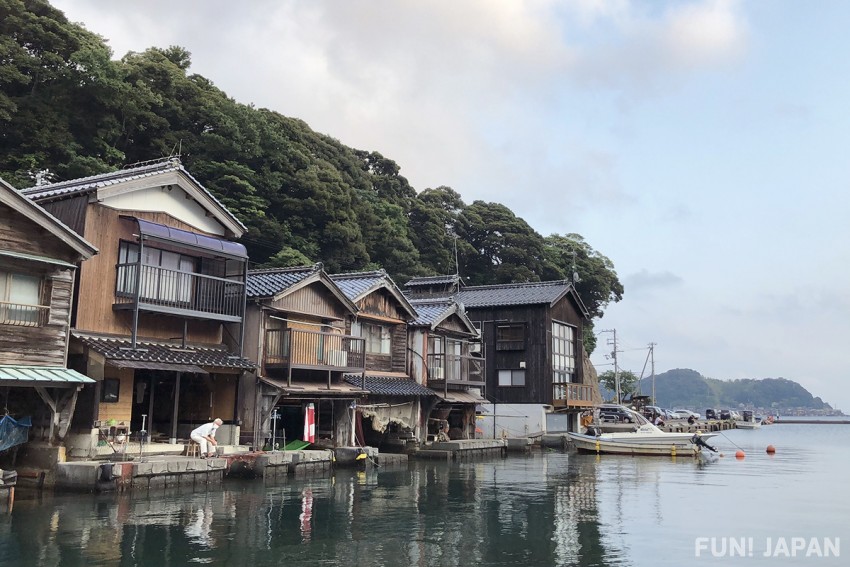 Located in northern Kyoto, Ine is a port town where the fishing industry has prospered since long ago. The waters within the bay are calm, so funaya, the boathouses that fishermen called home, are built right at the water's edge.
The first floors of these boathouses are open spaces where fishermen can soon set off to fish in their boats, and the second floors function as separate spaces for inviting guests.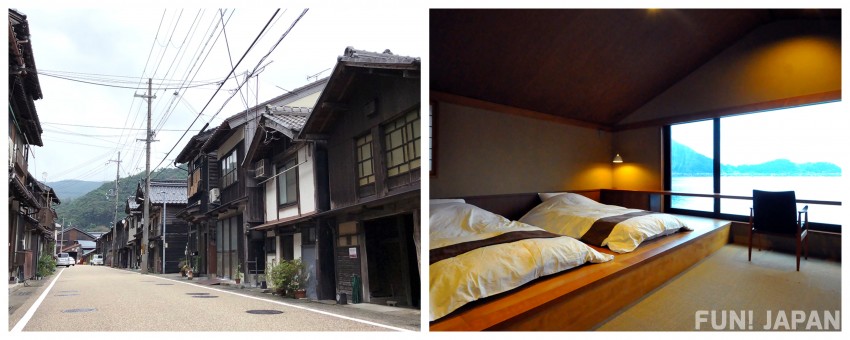 Nowadays, the number of active fishermen is dropping dramatically, but these old and unique buildings still remain, meaning this area has been selected as a preservation district for important traditional buildings. Some of the funaya have been renovated into cafés and elegant Japanese-style houses. As well as enjoying a stroll through the streets of this traditional area, we recommend you take a boat cruise to enjoy the beauty of Ine from atop the waves.
Ine Tourist Information
Address: 491 Hirata, Yosa-gun Ine-cho, Kyoto Prefecture
Access: Roughly 1 hour by bus from Amanohashidate Station.
Hyogo area
Kinosaki Onsen — famous for hot springs: stay at the traditional or ancient Nishimuraya Hotel Shogetsutei Inn and enjoy unlimited access to the seven famous outdoor hot springs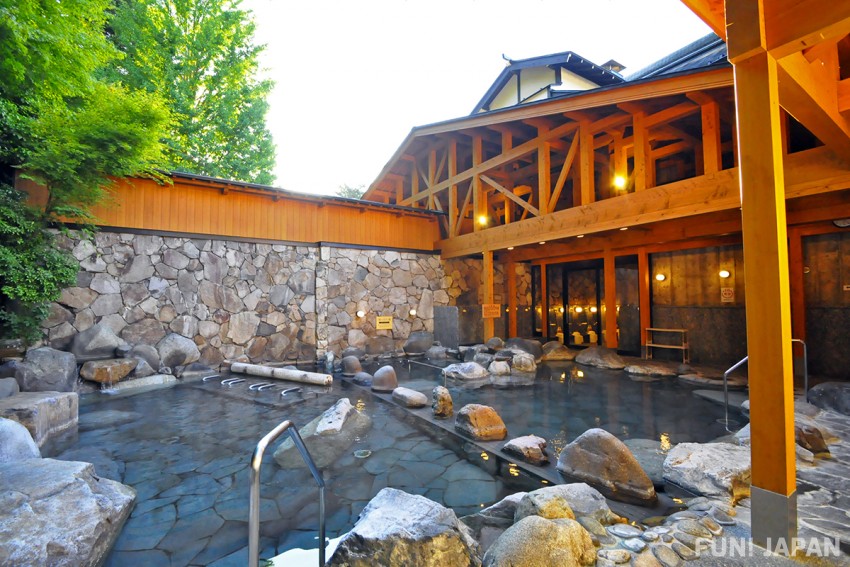 Nishimuraya Honkan is a traditional or ancient ryokan inn with over 160 years of history. In its sister facility, Shogetsutei, you can enjoy the traditional atmosphere of a Japanese inn, luxurious private onsen (hot springs) surrounded by nature, and seasonal Japanese cuisine.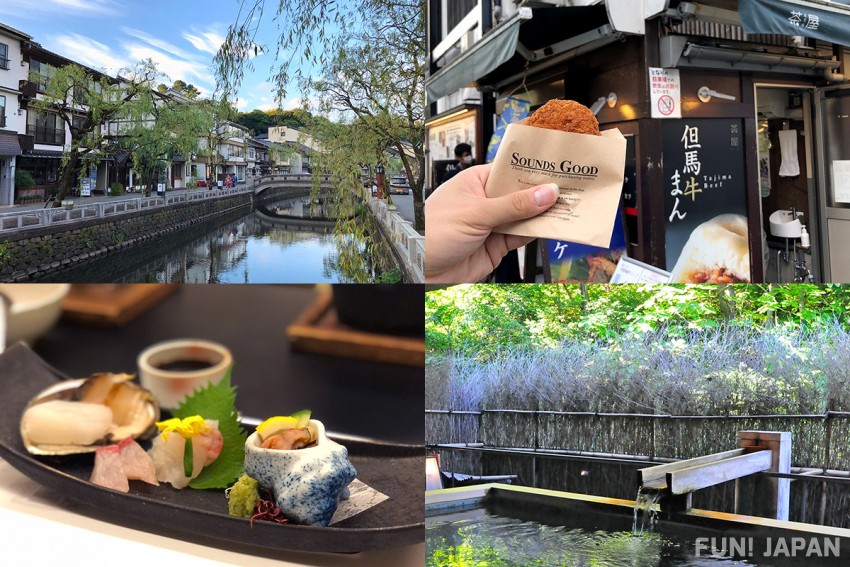 The seven famous outdoor bathhouses of Kinosaki Onsen each have their own unique features, such as different buildings and temperatures. For example, the Gosho no Yu bathhouse is modelled after the architecture of the Imperial Palace in Kyoto, and it is very popular with women thanks to its mist sauna. It is also called Bijin no Yu, or "bathhouse of beauty", because the contents of the water help to keep your skin healthy and beautiful.
Visitors can freely enter any of the seven bathhouses by showing the QR code on the Outdoor Bath Pass.
Local delicacies such as crab and Tajima beef are also famous at Kinosaki Onsen. This hot spring spot is popular among the Japanese too.
Nishimuraya Hotel Shogetsutei
Address: 1016-2 Yushima, Kinosaki-cho, Toyooka City, Hyogo Prefecture
Kinosaki Onsen Tourism Association
Address: 78 Yushima, Kinosaki-cho, Toyooka City, Hyogo Prefecture
Access: Just in front of JR Kinosaki Onsen Station.
Himeji Castle — a world heritage site: Kansai's must-visit classic power spot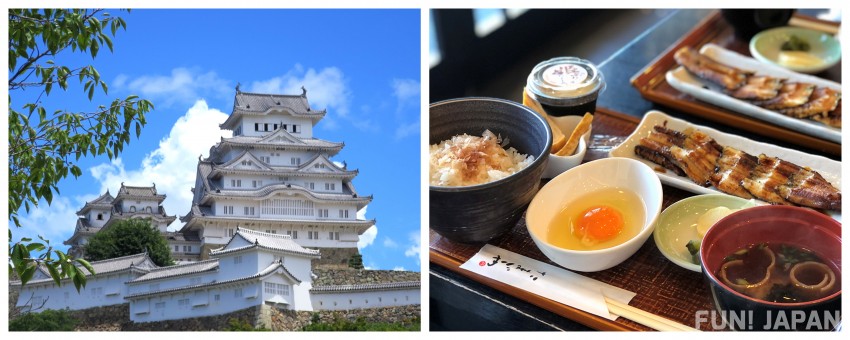 Built over 400 years ago, Himeji Castle remains in excellent condition, having survived numerous battles and earthquakes. It is known as one of Japan's three premier castles, alongside Kumamoto Castle and Matsumoto Castle. Himeji Castle is also one of 12 remaining castles with keeps that were built before the Edo period (1603–1867). Its brilliant white walls are said to resemble a beautiful white heron, earning it the nickname "White Heron Castle".
When you see the stonewalls, turrets and keep within Himeji Castle, you'll be able to see the ingenuity used during the Warring States period to make castles harder to siege. The cherry blossoms and autumn leaves provide even more beauty to the castle, meaning you can enjoy the scenery all year round.
And while you're in Himeji, don't forget to try rice topped with a fresh egg collected from one of Himeji's farms. It's a uniquely Japanese dish that's not to be missed!
Himeji Castle
Address: 68 Honmachi, Himeji City, Hyogo Prefecture
Access: Roughly 5 minutes by bus from JR Himeji Station. Or, roughly 15 minutes on foot from the station.
Open hours: 9:00–17:00 (final entry at 16:00)
Closed: 29 and 30 December
Setsugetsuka — Kobe beef teppanyaki grill: enjoy Kobe beef, one of Japan's top three brands of wagyu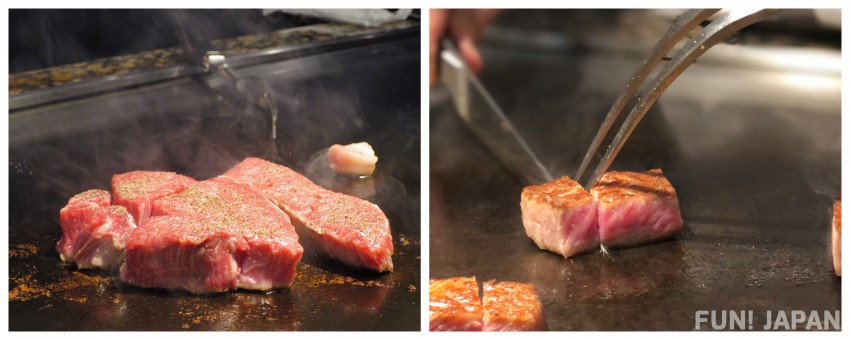 Located near Kobe Sannomiya Station, the main branch of Setsugetsuka is a popular teppanyaki-style restaurant specialising in Kobe beef and has achieved a Michelin star six years running. The restaurant carefully selects only purebred female Tajima cattle that were born in Hyogo Prefecture and raised for more than 30 months. The meat from these cows is characterized by its deep colour; it's lean and delicate, with fine marbling evenly distributed throughout. The melting point of the fat is also lower than other beef, and it's rich in amino acids. Moreover, any excess water is removed from the meat by ageing it over time. So, when prepared sous vide, the meat becomes tender and the juices full of flavour that will coat your palate with each bite.
We're sure you'll enjoy the Kobe beef and seafood course meal, which uses luxurious ingredients such as lobster, scallops, foie gras and seasonal vegetables!
Setsugetsuka main branch
Tottori area
Tottori Sand Dunes — a view of the Japan Sea: take off in a paraglider to take in an aerial view of Japan's largest dunes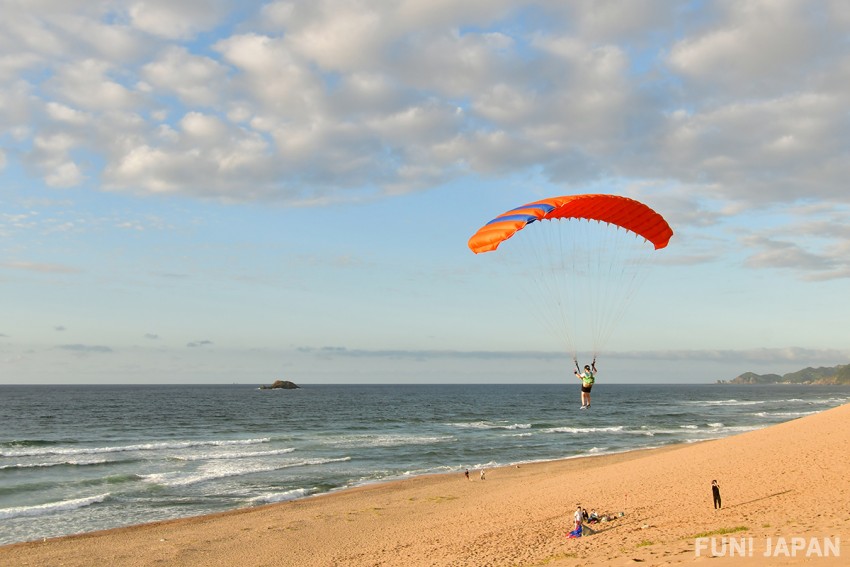 Tottori Sand Dunes feature topography unique to a dune environment, such as ripples in the sand caused by the wind and sand curtains, where dry sand flows down the dunes giving the appearance of a fluttering curtain. Even compared to other coastal dunes around the world, the dunes in Tottori also have large undulations. They have been designated a national natural monument in recognition of the valuable vegetation in the area.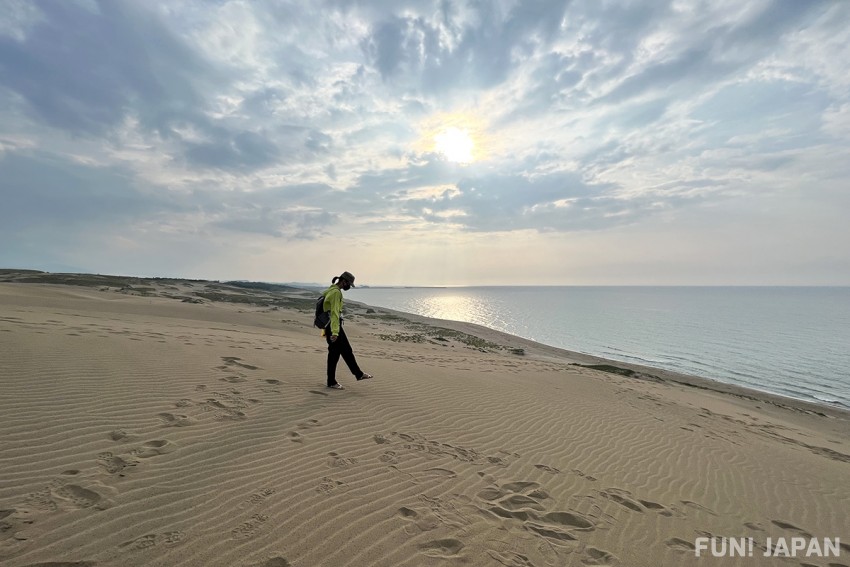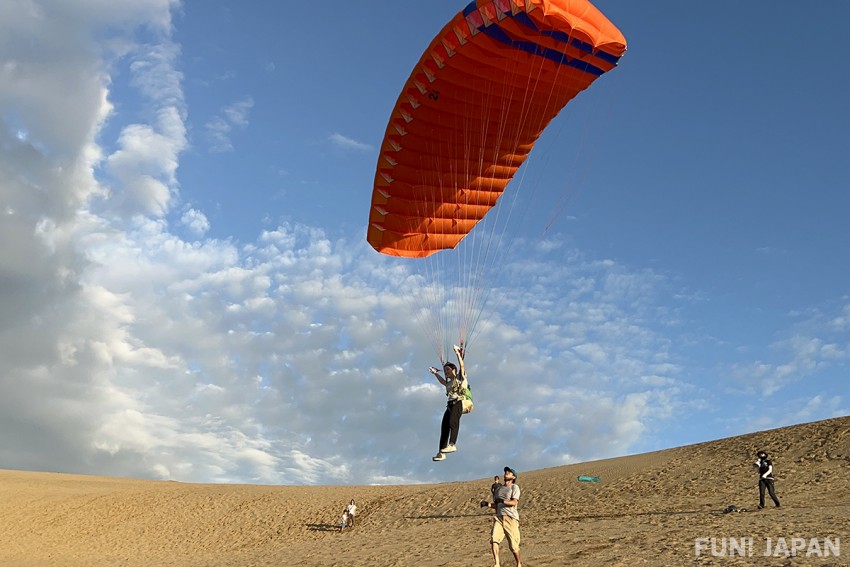 In addition to the breathtaking natural scenery, you can enjoy a variety of exciting activities such as camel riding, paragliding, sandboarding and more. We recommend paragliding the most! The dunes are soft, and there are no obstacles, so even children, older visitors and people who aren't used to exercising can try their hand at this exciting experience under the guidance of the instructors. Soar into the sky and enjoy the beautiful scenery of the Sea of Japan set against the dunes.
Tottori Sand Dunes
The Sand Museum: the world's first sand art museum, displaying spectacular and mysterious sand sculptures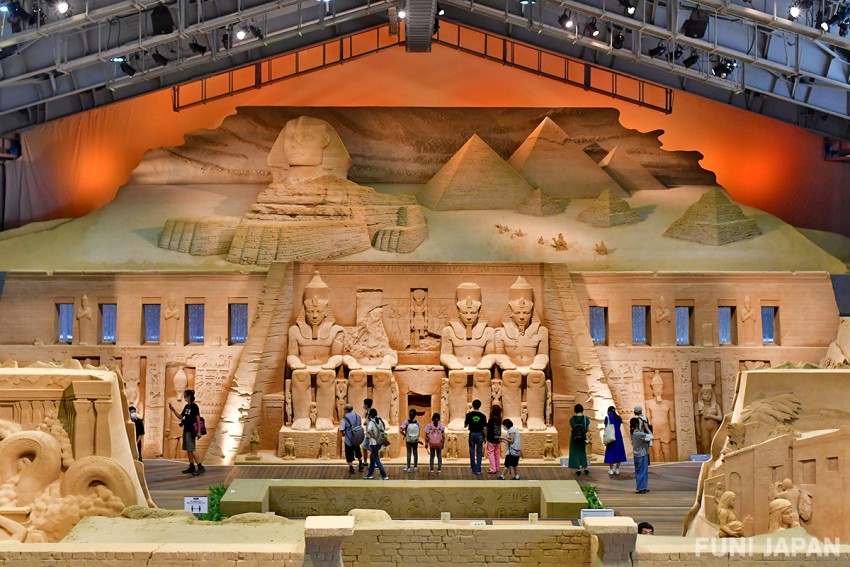 The Sand Museum is the first art museum of its kind in the world: it exhibits sculptures made from sand. The running theme throughout the museum is "travelling the world with sand". You'll be able to visit world heritage sites and photogenic locations, and experience local culture and history through the delicate art of sand sculpture.
From Friday, 30 July 2022, the museum will hold the Travel Around the World in Sand – EGYPT exhibition for two years. Don't miss out on the Tottori Sand Museum for your chance to seek out the mysteries of Egypt and the beauty of sand sculptures! 
Sand Museum
Address: 2083-17 Yuyama, Fukube-cho, Tottori City
Open hours: Weekdays and Sundays 9:00–17:00 (last entry at 16:30)/Saturdays 9:00–18:00 (last entry at 17:30)
The Shirakabe Warehouses of Kurayoshi: a town steeped in an atmosphere of the Edo period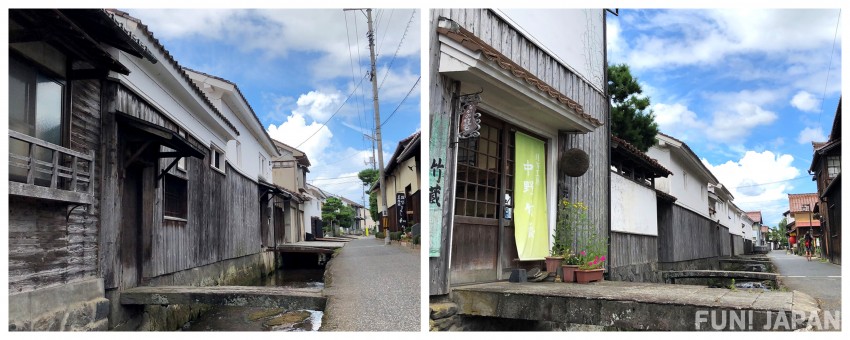 The Kurayoshi Shirakabe Warehouses are a collection of white-walled buildings that were selected as a national preservation district for important traditional buildings. The district is home to many buildings constructed during the Edo (1603–1867) and Meiji (1868–1912) periods. The white walls, red stone tiles and the black charred cedar cladding on the base of the walls make the buildings distinctive.
Nowadays, these old warehouses and houses have been renovated into stylish, old-fashioned shops, cafés and workshops. Some of them are traditional saké breweries and soy sauce factories. Why not enjoy taking in the scenery of times gone by while strolling around the town?
Kurayoshi Tourism MICE Association
Address: 2568-1 Uomachi (inside the Akagawara Jugokan), Kurayoshi City
Access: Roughly 20 minutes by bus from JR Kurayoshi Station.
The Japan National Tourism Organization's Unveiling a New Japan | Captivating Experience project introduces exciting hands-on activities from regions around Japan. For all of you eagerly awaiting a return visit to Japan, don't forget to check out their website!
A trip to Kyoto by the sea, Enjoying the superb view and delicious food
Unveiling a New Japan, Captivating Experiences