Just 5 minutes in microwave! Easy Matcha Tofu Cake recipe♪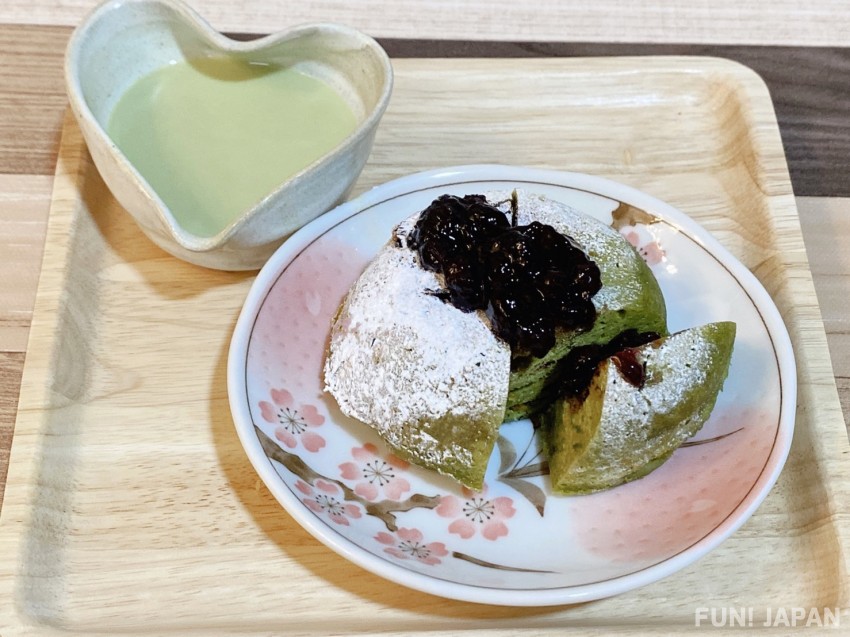 "Matcha" (抹茶) is often used in traditional Japanese tea ceremony. Recently, it has even attracted attention not only in Japan but also overseas as a super food as it is rich in nutrients such as various vitamins and minerals that are good for beauty and health.
Moreover, matcha does not only exist as a drink, but it also goes well with various ingredients such as those used for cooking, sweets, and foods. This time, we will introduce how to make "Matcha Tofu Cake" that can be easily made at home without the hassle of baking.
Before introducing the recipe, let's learn some trivia about what matcha is and what nutrients it contains! Followed by the trivia there comes a recipe video for matcha tofu cake, so use it as reference and try making one!
What is matcha?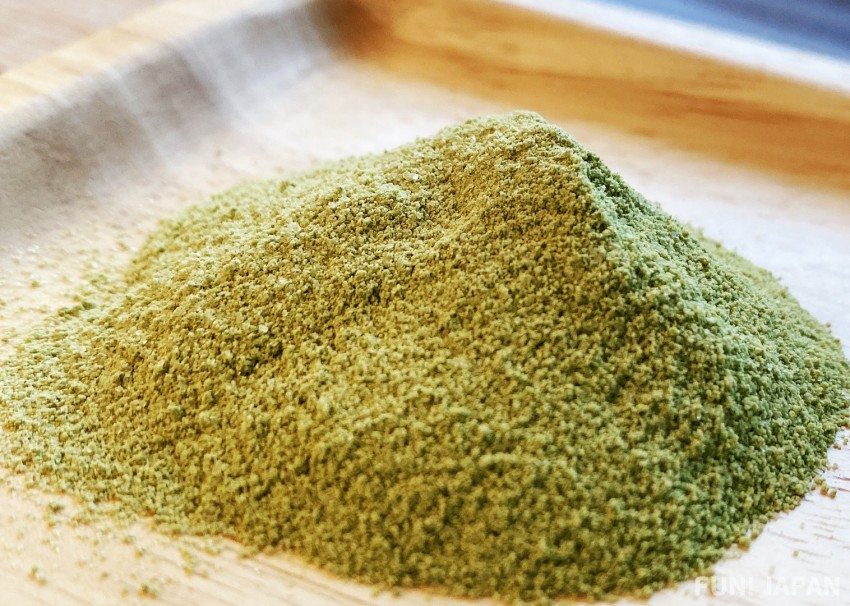 Matcha is powdered version of special tea called tencha (碾茶).
Tencha is grown in a different way from ordinary tea leaves in which tea fields are covered with yoshizu-dana (よしず棚 - shades made of reeds woven with threads) to prevent tea leaves from being exposed to strong sunlight. Tea leaves grown under such condition are said to come with more soft sprouts than ordinary ones do, and are richer in umami and sweetness. Matcha we know is actually powdered tencha tea leaves that have been ground with a tea mill.
Nutrients in Matcha
Matcha is rich in nutrients such as catechin, vitamin C, vitamin E, dietary fiber, and minerals. As matcha is made from whole tea leaves and drunk as it is, it contains more nutrients than sencha (煎茶 / roasted green tea) which is normally dissolved in hot water in a teapot.

By drinking crushed tea leaves, you can take in water-soluble nutrients such as vitamin C, and other nutrients such as dietary fiber, vitamins, and beta-carotene which are difficult to dissolve in water all at the same time!
Well, that's all for the explanation of matcha. Let's see how to make "Matcha Tofu Cake" right away!
Here is the video (with cc subtitles)👇👇👇
Ingredients for Matcha Tofu Cake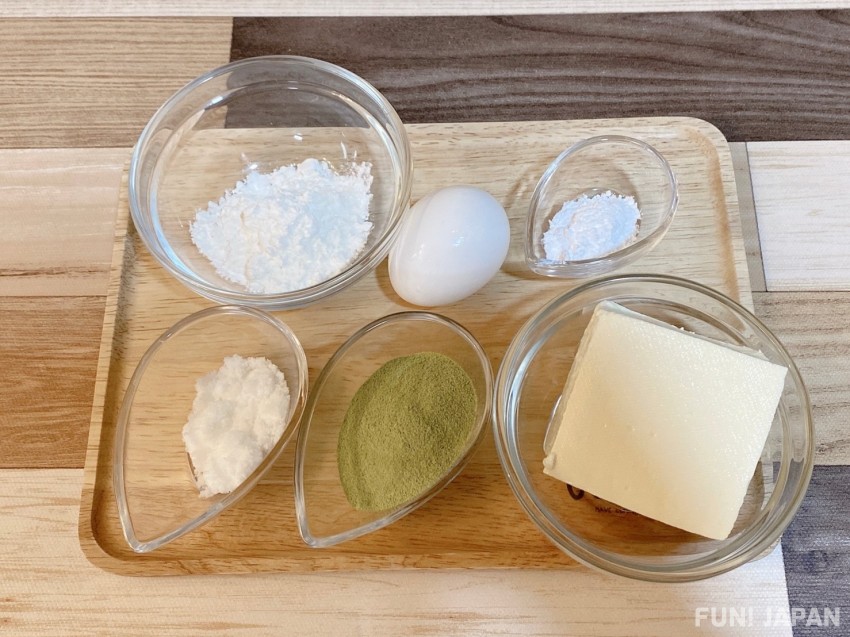 Tofu …160g



Matcha powder ...1 tbsp
Egg ...1 piece
Sugar …1 tablespoon
Pastry flour …1 tbsp
Powdered sugar...appropriate amount
Blueberry jam …appropriate amount
*It is also recommended to eat it with jam or chocolate sauce; whatever suits your taste♪

How to make Matcha Tofu Cake
Put tofu, eggs, sugar, pastry flour, and matcha powder in a heat-resistant bowl and mix well until smooth.



Pour into another heat-resistant bowl.
Heat in a 600W microwave for about 5 minutes.
Let it cool and put in the refrigerator for about 1 hour.
Once refrigerated, remove from bowl and sprinkle with powdered sugar.
Add some jam and it is ready for serving.
[Survey] Traveling to Japan