Super easy! Turning tofu into warabimochi♪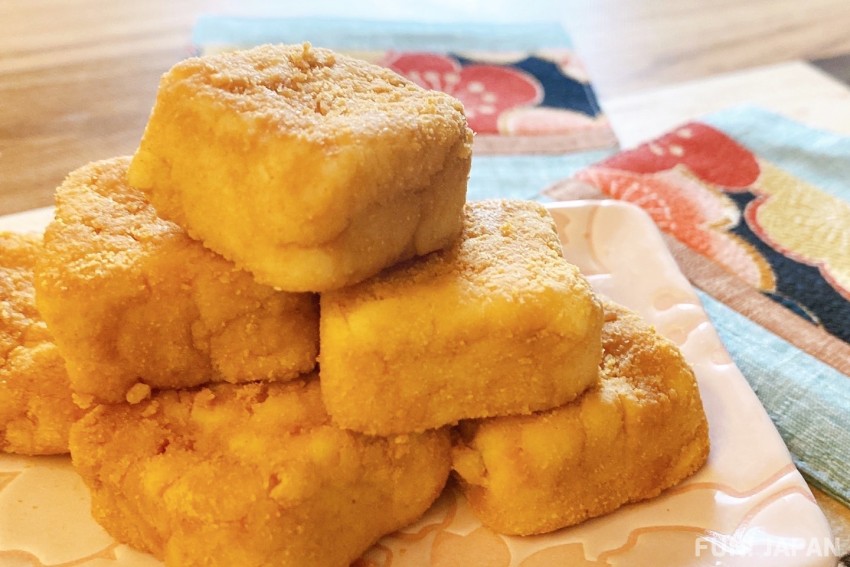 When it comes to Japanese sweets that you want to eat in the summer of Japan, many people probably choose warabimochi - transparent and summery, has a cool and chewy texture, making it one of the standard Japanese sweets in summer.
This time, I will introduce how to make a healthy "tofu warabimochi" that can be easily made at home! Besides kinako, I also recommend putting brown sugar syrup (黒蜜 / kuromitsu) on top to change the taste.There are no complicated steps and it is an easy snack to make, so please give it a try.
Here is the video (with cc subtitles)👇👇👇

Ingredients for warabimochi using tofu (for 3 to 4 servings)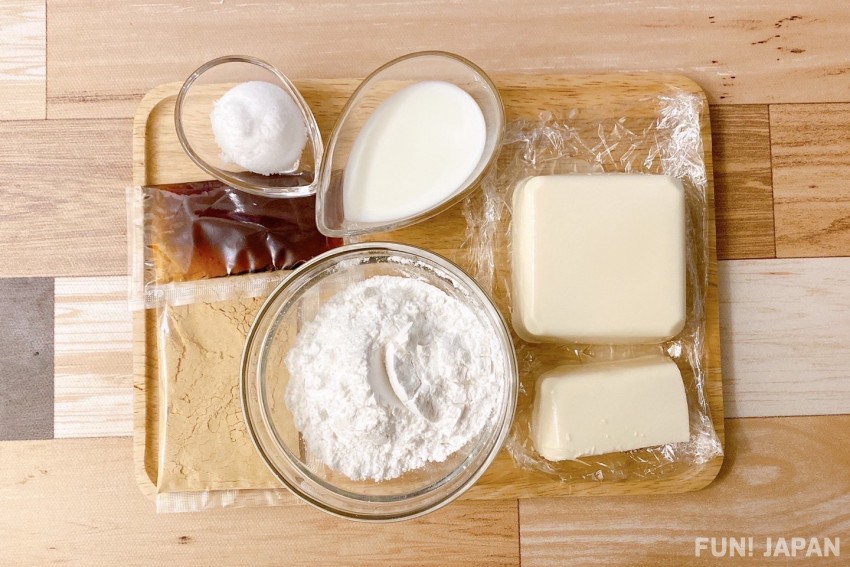 Soft tofu ... 200g



Potato starch ... 5 tablespoons
Milk ... 2 tablespoons
Sugar ... 1 tablespoon
Kinako ... to taste
Brown sugar syrup ... to taste
* You can add anything other than kinako and brown sugar syrup to your liking, so please arrange it to your favorite version and enjoy.

How to make warabimochi using tofu
Add 200g of soft tofu, 5 tablespoons of potato starch, and 2 tablespoons of milk into a heat-resistant bowl, and mix with a whisk until smooth.



Wrap and heat in the microwave at 600W for 2 minutes.
Mix well with a whisk until the mixture becomes sticky.
Place in a heat-resistant storage container, let it cool down first, then put in the refrigerator for about 15 minutes.
After cooling in the refrigerator, remove from the storage container and cut into pieces that are easy to eat.
Sprinkle with well-mixed kinako and sugar.
Put on brown sugar syrup and it's done.
[Survey] Traveling to Japan