Let's enjoy nature in Koiwai Farm, Iwate Prefecture!
Koiwai Farm (小岩井農場まきば園 / koiwai nojo makibaen), one of the largest privately-owned farms in Japan, straddles over Shizukuishi Town and Takizawa City in Iwate District, Iwate Prefecture.
Dairy products such as milk, butter, and cheese that can be easily purchased at supermarkets are famous, but the origin of where they come from is actually Koiwai Farm in Iwate Prefecture.
In this article, we will introduce the charm of the Koiwai Farm, which is very popular as a sightseeing spot, such as playing with animals, visiting Cultural Properties, and fully enjoying farm gourmet food.
History of Koiwai Farm
The history of Koiwai Farm dates back to 1891 (Meiji 24). Inoue Masaru, who is said to be the father of Japanese railways, first cultivated a farm on the site of this area, which was then a barren wasteland with sparse trees at the foot of Mt. Iwate, and now it has a history of more than 130 years.
There are 21 historic buildings built from the Meiji era to the early Showa era on the farm, and you can learn from the documents of that time.
3 Things You Should Do at Koiwai Farm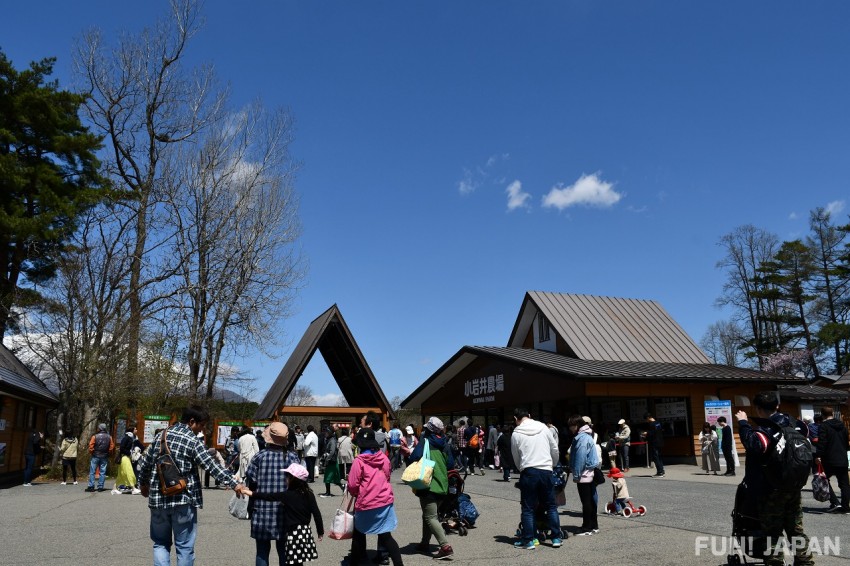 Koiwai Farm has various facilities such as restaurants and shops on its premises. Therefore, there are various ways to enjoy it, such as playing with animals, enjoying the hand-on experiences, and participating in events. Let's take a look at how to enjoy the farm.
Play With Animals and Get Soothed!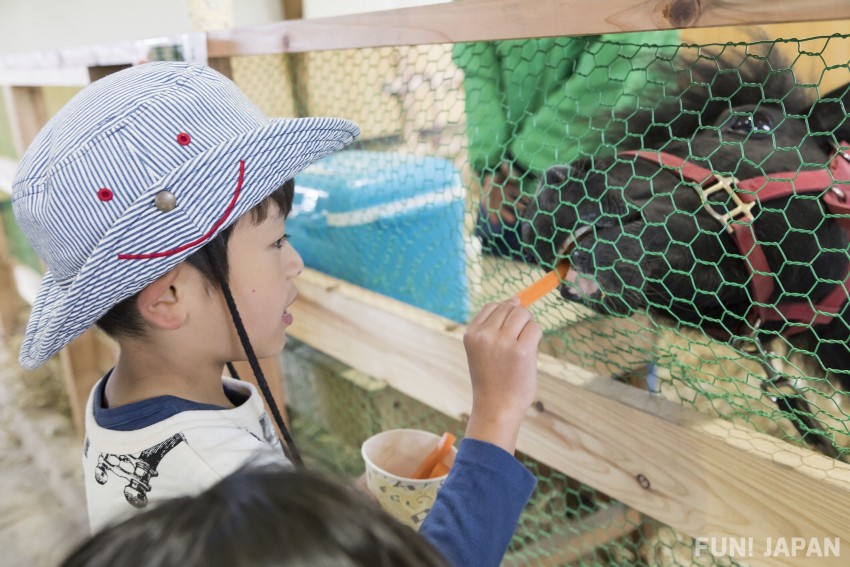 Speaking of farms, interacting with cute animals is indispensable. Among them, "Pony's Mogumogu Time" where you can give carrots to cute ponies, "Sheep's Snack Time" where staff guide you through the daily routine of sheep, and horse riding experience are very popular!


Also, the thing unique to only here is that you can see the sheep living leisurely in the lush pasture. You can see how the sheep relaxing in the pasture and also the work of the shepherd and the sheep dog.

Visit the Important Cultural Properties of the Farm and Learn About History!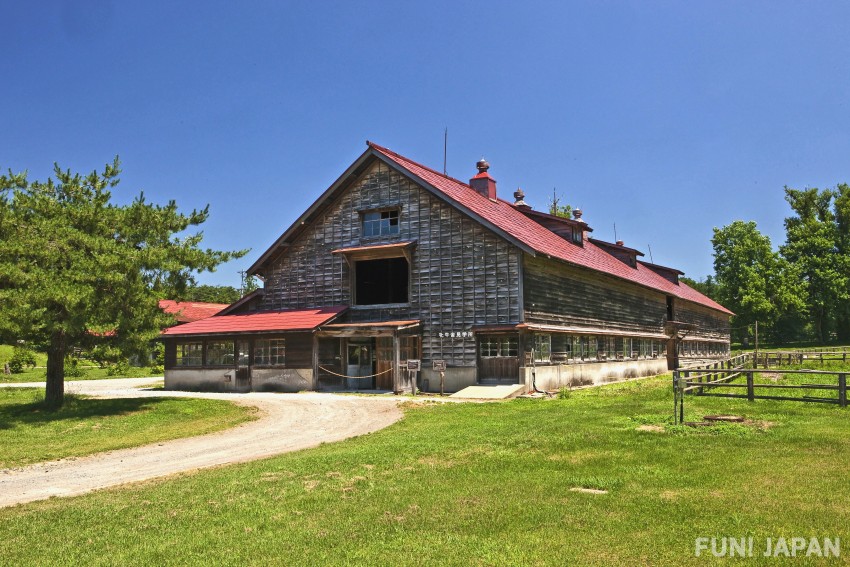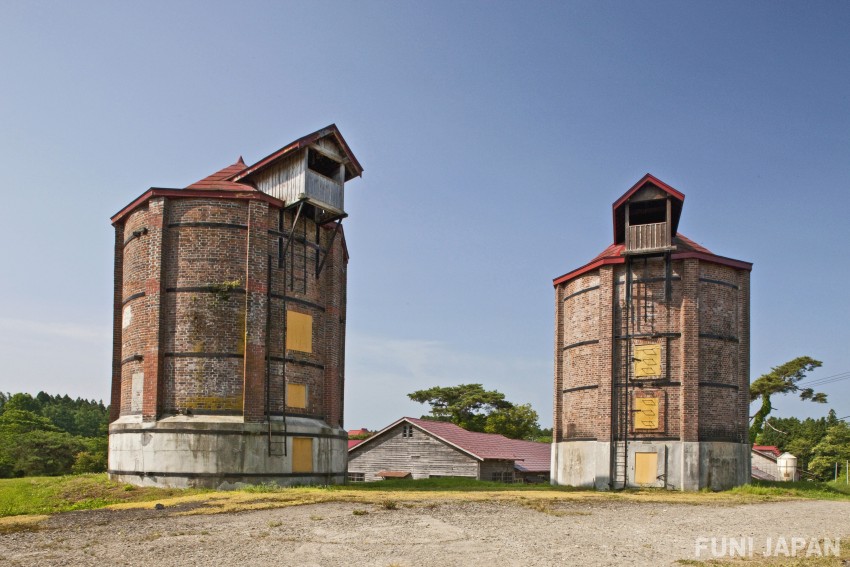 There are 21 nationally designated Important Cultural Properties on the premises of Koiwai Farm. You can freely visit the Uemaru Barn, which is adjacent to main Makibaen farm and join an on-site guided tour (first-come-first-served basis on the day).

In particular, we recommend a tour where a professional guide will guide you in detail while touching on the history of the farm! When it comes to Important Cultural Properties, there is a strong image that they are strictly protected and preserved to avoid damage, but the barns here are still in active use. The oldest cattle barn was built in 1908, so it is more than 100 years old and still in use to raise cows.
Such a living cultural heritage! In the cattle barn, there is a smaller barn where calves are raised. You might even get a chance to meet cute baby cows⁉
Sakura and Snow, Enjoy the Four Seasons of Japan at the Events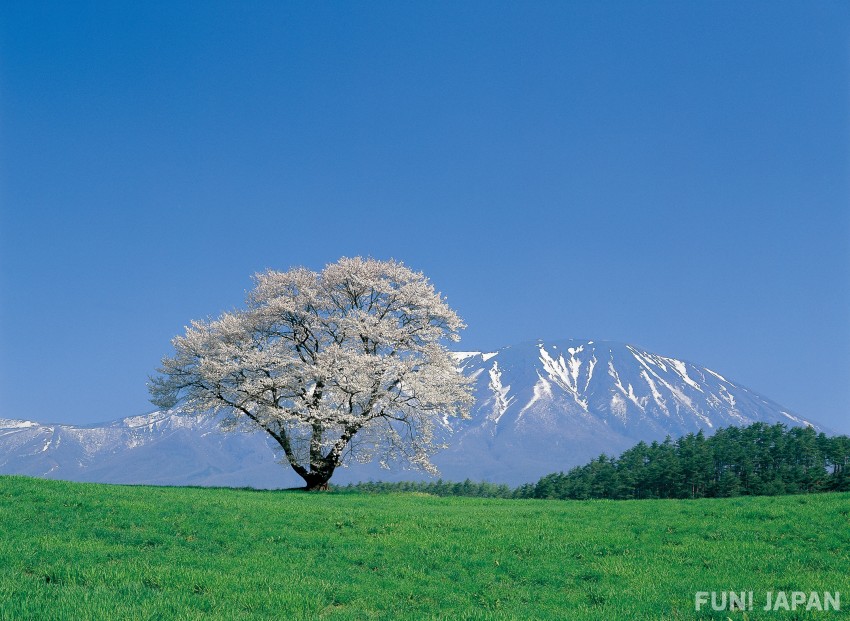 In fact, Koiwai Farm is famous not only for the Makibaen which is a renowned tourist spot, but also as a cherry blossom viewing and illumination spot as well.
The cherry blossoms are in full bloom from late April to early May. With approximately 90 Somei-Yoshino cherry blossom trees in the Uemaru Barn reaching full bloom, you can enjoy the picturesque collaboration between the barns, which are all Important Cultural Properties, and the pink flowers. In addition, the appearance of Edohigan cherry blossom tree, known as "solitary cherry tree of Koiwai farm", standing majestically in the meadow against the background of Mt. Iwate where the remaining snow remains is another must-see.
Also, in winter, it will become one of the largest illumination spots in Tohoku!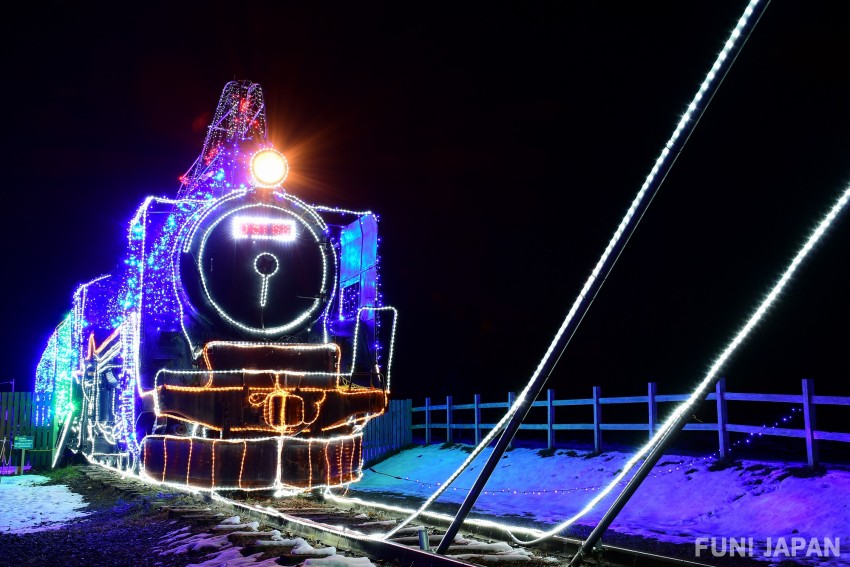 In the previous "Night on the Galactic Farm 2021 KOIWAI Winter Lights", a steam locomotive exhibited in Japan was illuminated with illumination's lights, along with a huge tree and a tunnel of light. The event is held annually, so be sure to check it out when you travel to Tohoku in the winter! During the period, restaurants and shops will also be open specially. Tourists can savour meals and enjoy shopping unique to farms such as Genghis Khan meal (mutton or lamb barbecue).

Recommended souvenirs at Koiwai Farm
The best part of traveling is gourmet food and souvenirs, and Koiwai Farm is no exception. Koiwai Farm features a lot of processed souvenirs that are unique to the farm. One of the representatives is the Pure Fermented Butter Cake. It uses plenty of farm-produced wheat and traditional fermented butter. Another highlight is that the special food is carefully baked in a wooden frame made from "Hoonoki" (Japanese bigleaf magnolia) grown on the farm. You can enjoy the nice aroma of butter and the moist texture, and the sweetness is just right, so it goes perfectly with coffee and tea!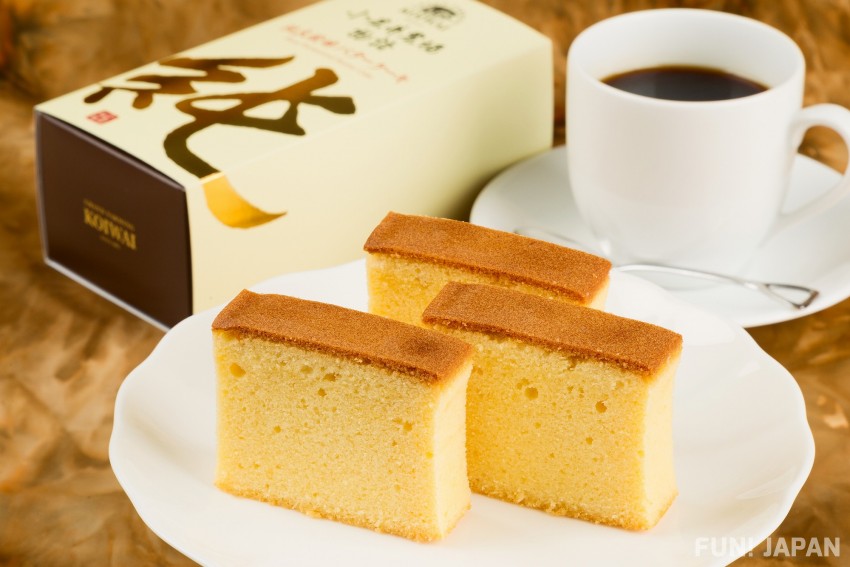 Its production uses plenty of wheat produced at Koiwai Farm and traditional Koiwai fermented butter. It was slowly baked in a wooden frame made of "Hoonoki (Magnolia Obovata)" grown on the farm. The farm makes delicious foods without any hassle. It is truly a gem that Koiwai Farm is proud of.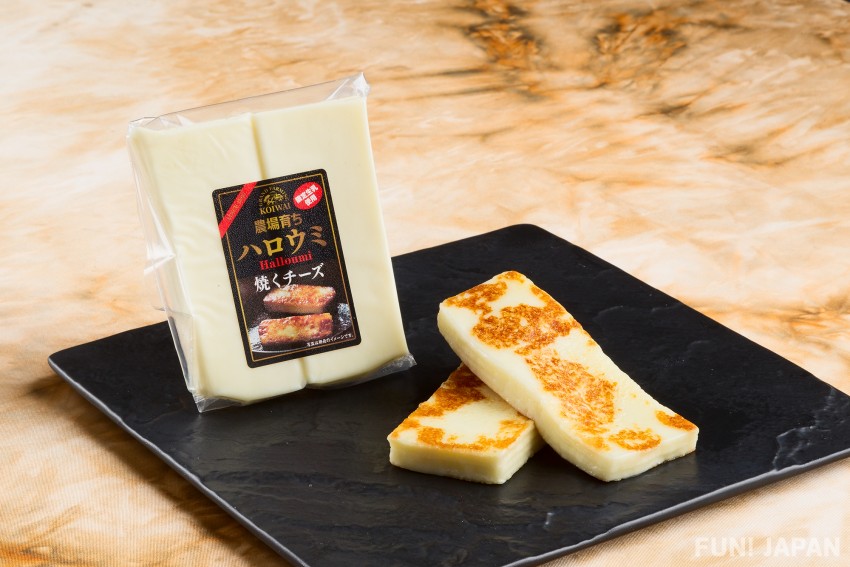 Halloumi cheese made from fresh raw milk from Koiwai Farm is also very popular. It is also recommended to brown it like baking mochi (Japanese rice cake), or put it in soup and warm it up. In addition, fresh cheese and aged cheese with plenty of milk are also sold, but because they are handmade, they are sold in limited quantities and on farms.

Spot Information
Address: 36-1 Maruyachi, Shizukuishi-cho, Iwate-gun, Iwate Prefecture
Access: Go to Morioka Station on the JR Tohoku / Akita Shinkansen and transfer to a fixed-route bus. Get off at the Koiwai Nojo Makibaen bus stop and you are already there
Business hours / admission fee: Please check the official website as it varies depending on the time of year.
[Survey] Traveling to Japan