Meet Kochi's Legendary Samurai Ryoma Sakamoto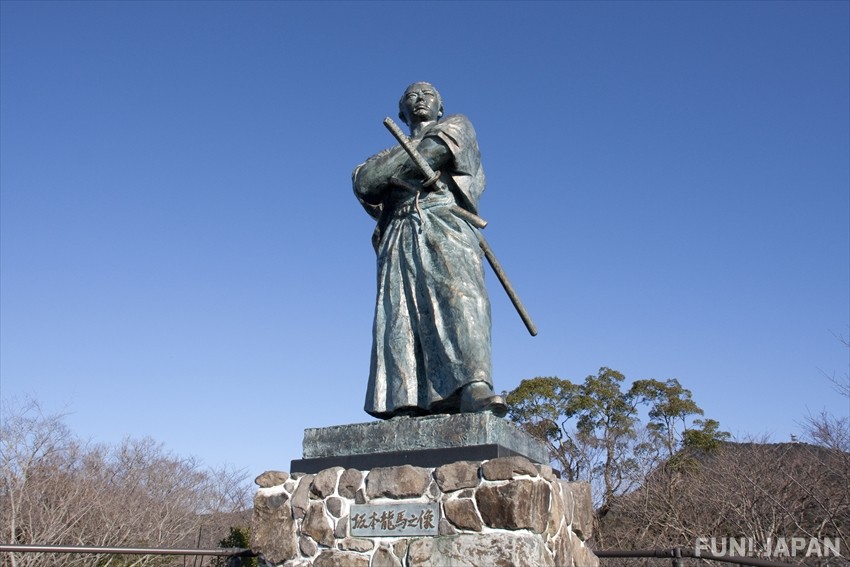 A legendary samurai who dreamed of a modern Japan but was killed before his visions could be realised, Ryoma Sakamoto is a well-known figure in Japan. A swordsman who left Shikoku for Edo (Tokyo), he lived during Japan's tumultuous introduction to the West and was pivotal in the country's Meiji-era modernization.

Who was Ryoma Sakamoto?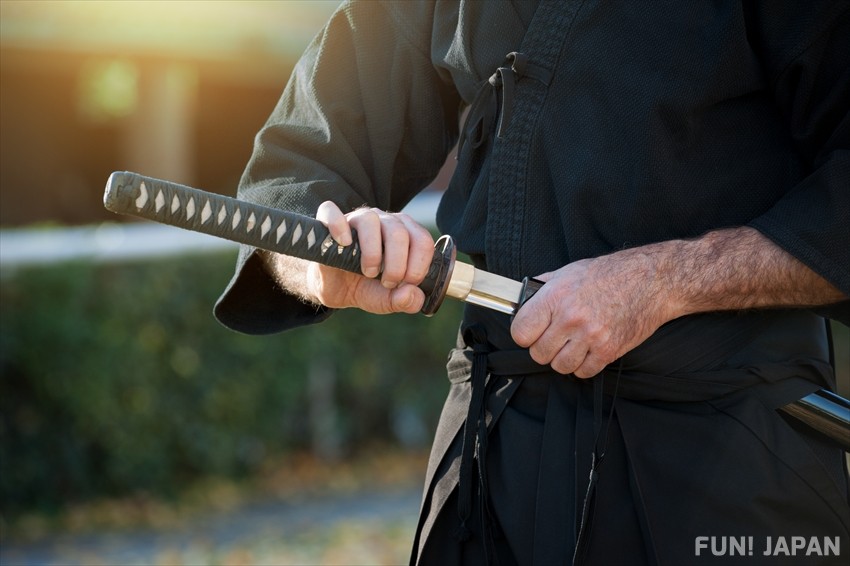 Born in 1836 and killed at the age of just 31, Sakamoto had a relatively short but dramatic life as a samurai. He was born in Tosa, now known as Kochi, in Shikoku; the son of a low-ranking country samurai. With money from textiles and breweries, his family lived comfortably and he was taught swordsmanship as a teenager, continuing his training in what is now Tokyo, but returning periodically. Having temporarily joined a band of imperial loyalists who set out to overthrow the Shogunate, he returned to Edo and joined a similar group. In a movie-like twist, Sakamoto planned to assassinate a Shogunate official named Katsu Kaishu, but instead was taken under his wing and joined him, soon becoming the lead of Japan's Navy base in Kobe. Here, he joined the troubled Satsuma (Kagoshima) and Choshu (Yamaguchi) domains with his anti-shogunate rhetoric.
His Influence and Death
Sakamoto penned an 8-point plan for Japan's modernization, including a call for a return to an imperial state. The plan was presented to the Shogun Yoshinobu Tokugawa, and in 1867 he stepped down. The plan formed the basis of many changes in the Meiji Era (1868 - 1912), but Sakamoto was never to see his legacy. Only a month after Tokugawa renounced his position, Sakamoto was assassinated on his birthday at a Kyoto inn. His killers called late at night, attacking his ex-sumo-wrestler bodyguard when his back was turned and rushing in to kill Sakamoto and his friend. While a local Shogun loyalist swordsman was executed for the crime, others later confessed but no one has been proven as the true assassin.
His Legacy
Not long after his death, Sakamoto's comrades in Choshu, Satsuma and Tosa joined as the imperial army and battled shogunate loyalists, starting the Bonin War. Known as the Japanese Civil War and lasting three years, the war claimed the lives of over 8,000 soldiers. The imperial army succeeded and instead of banning foreigners from Japan, chose to pursue a plan of modernization, based largely on Sakamoto's 8-step plan.
In more modern times, Sakamoto was honored by Kochi prefecture as they renamed the airport Kochi
Ryoma Sakamoto Historical Spots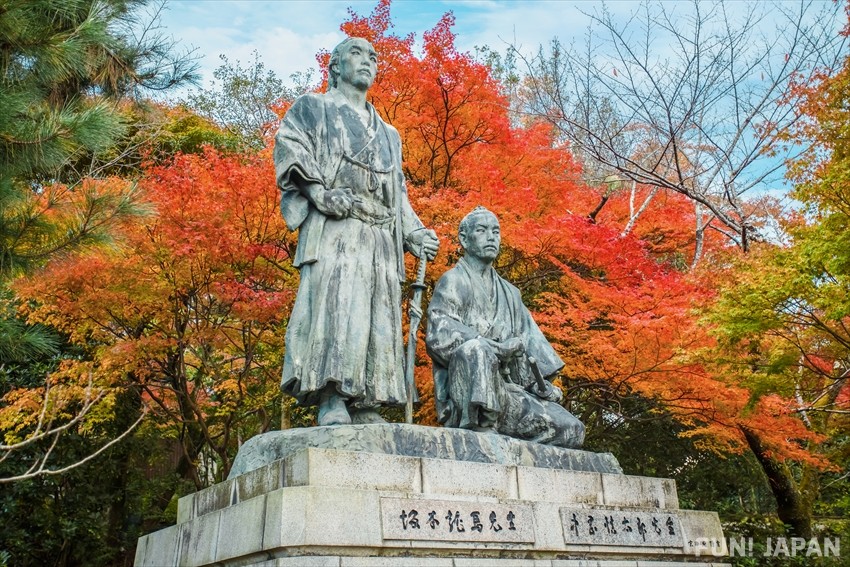 While Sakamoto is entombed in Kyoto's Ryozen Gokoku Shrine, buried beside the friends murdered alongside him in the city, Kochi has plenty of historical spots dedicated to the samurai.
Sakamoto Ryoma Memorial Museum
Built on the ruins of the Urado Castle, this museum is a contemporary celebration of the life and legacy of Sakamoto. The museum has a permanent collection as well as hosting special exhibitions. Visitors can see original artifacts including the last existing letter signed by Sakamoto and a gun he had when he was killed, as well as detailed exhibitions showing his life and works. The museum has English explanations on displays as well as leaflets and audio-guides in English, Chinese, Korean and Thai, meaning many visitors can learn about Sakamoto.
Spot Information
Name: The Sakamoto Ryoma Memorial Museum (高知県立坂本龍馬記念館)
Address: 830 Urado-Shiroyama, Kochi, Kochi
Location: The Museum is located on the peninsula to the south of Kochi City, close to the Ryoma Memorial Statue.
Access: The statue is a 2-minute walk from the Ryoma Kinenkan Mae Bus Stop, with services on the Tosaden Kotsu line bound for Katsurahama running from Kochi Station taking 30 minutes and costing 700 yen.
Hours: 09:00 - 17:00
Entry: 700 yen with special exhibitions, 500 yen without (adults)
Ryoma Sakamoto Statue, Katsurahama
Built in 1989 and paid for using donations from across the country, this bronze statue is an impressive sight. The statue shows Sakamoto striking an intimidating pose and looking out across the sea, with his sword close to hand, reflecting his serious and skilled nature.
Spot Information
Name: Sakamoto Ryoma Statue (坂本龍馬像)
Address: Urado, Kochi, 781-0266
Location: The statue is in Katsurahama Park on the coast, to the south of Kochi City, close to the Sakamoto Ryoma Memorial Museum.
Access: The statue is a 10-minute walk from the Katsurahama Bus Stop, with services running from Kochi Station taking 30 minutes and costing 700 yen.
Sakamoto Ryōma Hometown Museum
A small museum dedicated to the Sakamoto's childhood, the museum recreates the streets he would have explored as well as following his life. The museum is his birthplace, and the admiration for the samurai is clearly shown in this dedicated and family-friendly museum.
Spot Information
Name: Sakamoto Ryōma Hometown Museum (高知市立龍馬の生まれたまち記念館)
Address: 2-6-33 Kamimachi, Kochi
Location: The museum is located in western Kochi city, a short walk from Kochi Castle.
Access: The museum is a minute away from Kamimachi 1-chome Station on the Tosaden Ino Line.
Hours: 08:00 - 19:00
How to get to Kochi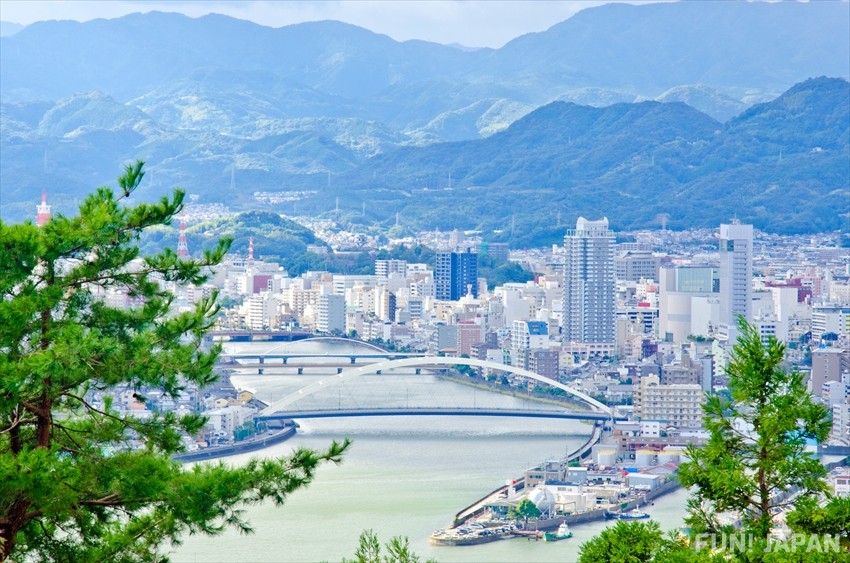 Kochi is located in the south of Shikoku, on the coastal bay. It is accessible by plane with an airport named after Sakamoto in the east of the city. The airport has a dedicated airport bus service running between the city's main train station and the airport regularly. It is also possible to visit Kochi via highway bus or train. Although there is no bullet train service.
From Osaka, visitors can fly from Itami Airport on an easy 45-minute journey with ANA. Ticket prices vary according to season and day, but range from 10-15,000 yen. If traveling by train, visitors can catch the Shinkansen from Shin-Osaka to Okayama (45-minutes, 5,610 yen) and then the Limited Express Nanpu Service to Kochi (2.5 hours, 5,540 yen). This journey would be covered by the JR Rail Pass. Highway busses run from Osaka to Kochi taking five hours and costing between 3-7,000 yen per person.
From Hiroshima, visitors can catch the bullet train to Okayama (40 minutes, 5610 yen) and then continue on the Limited Express Nanpu Service to Kochi (2.5 hours, 5,540 yen). This journey would also be covered by the JR Rail Pass. There are highway buses running from Hiroshima taking 4.5 hours and costing between 4-8,000 yen. 
[Survey] Traveling to Japan
Recommend