Ehime Prefecture is Filled with #1s in Japan!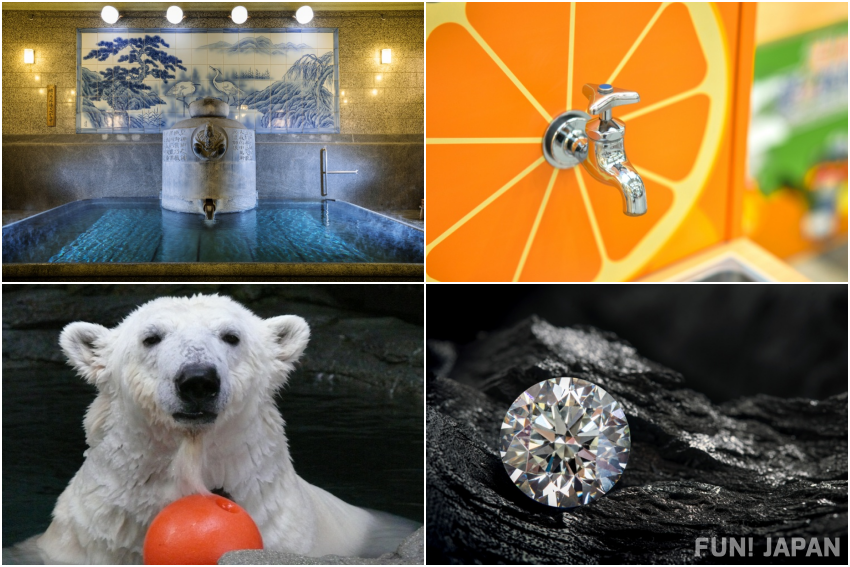 Ehime can be found in the Shikoku region of Japan. It borders the Seto Inland Sea and has delicious seafood, relaxing hot springs, and many locations that can be enjoyed with all the 5 senses. Ehime Prefecture is filled with Japan's #1s and Japan's firsts. In this article, we're going to introduce some of Ehime Prefecture's #1s number ones which will make visiting this prefecture all the more fun.

Japan's Oldest Hot Spring Resort!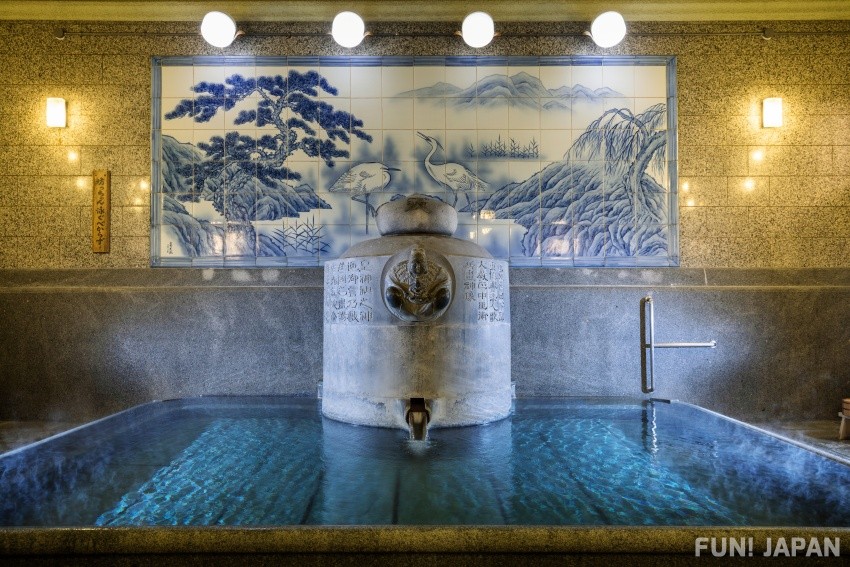 When talking about hot springs in Ehime Prefecture, one name that always pops up is Dōgo Onsen, which is actually Japan's oldest hot spring. It's said to have been around for over 3,000 years and was used by Japanese nobles during the Asuka period (550-710 CE)​ as well as Prince Shōtoku (574-622 CE), with its existence being listed in the Nihongi which was created in the year 720.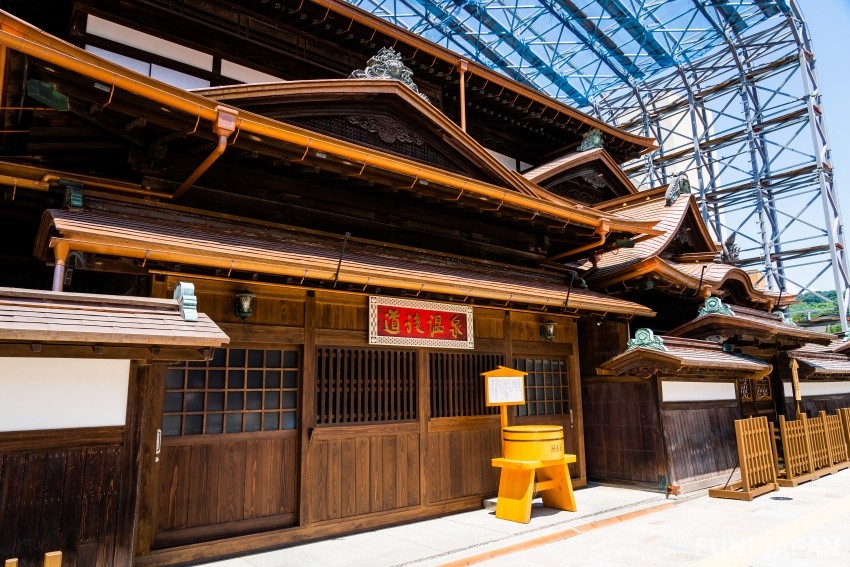 Furthermore, the Dōgo Onsen Main Building has been around since 1894 and was registered as Japan's first important cultural property public bathhouse.

Within the Dōgo Onsen Main Building there are 2 types of hot springs, "Kami-no-Yu" and "Rei-no-Yu", but the hot springs itself is currently undergoing renovations until December 2024, meaning only the "Rei-no-Yu" half is available currently.

Dōgo Onsen Main Building
Address:5-6 Dōgoyunomachi, Matsuyama, Ehime 790-0842
Access: Travel using the JR Yamanote Line until the Iyotetsu Railway from which you can reach Dogo Onsen Station and walk for 5 minutes to the hot spring resort.
Entrance Fee(Rei-no-Yu):Adult JPY 420, Child JPY 160
Business Hours(Rei-no-Yu):6:00~11:00

Holidays:N/A
The First Faucet in Japan to use ??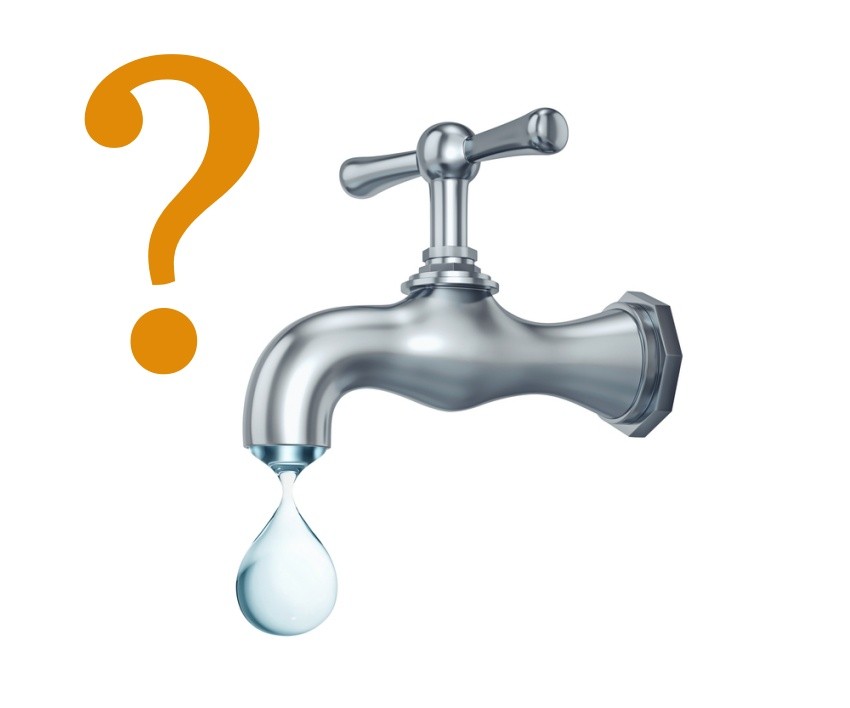 Next, we want to introduce something that was first introduced in Ehime Prefecture, a story of a unique faucet. 

What comes out of that faucet, is.... not water but orange juice! Since Ehime Prefecture is big on the production of citrus fruits, the faucet seemed like a good option.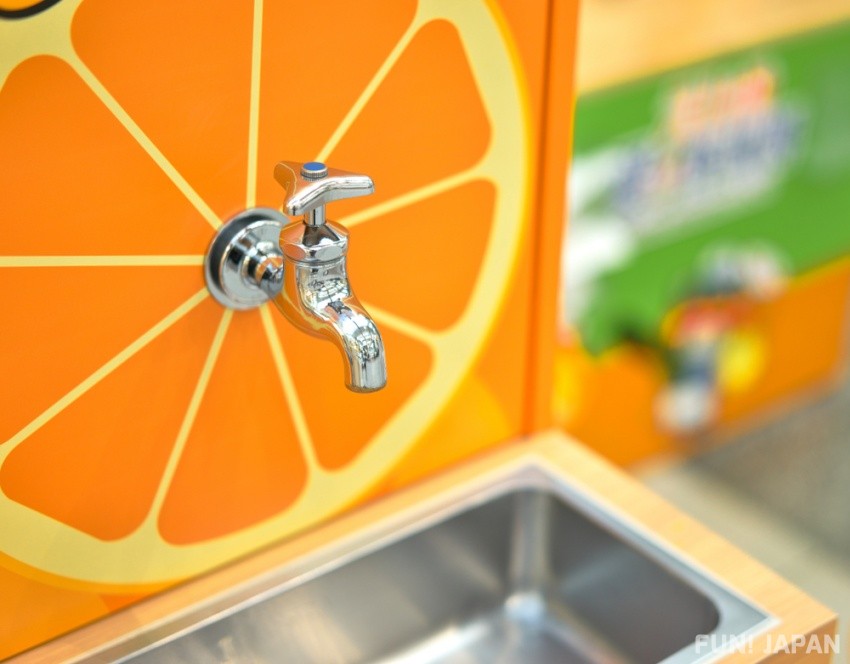 Ehime Prefecture and its people have long been known for their production of citrus fruits, with people often joking that "Orange juice will come out of the faucet of any household in Ehime Prefecture", with a true faucet being created at a drinking festival in 2007.

You can find these orange juice faucets in the cafe and sales corner of Mican Park, a citrus fruit store in Ehimei Prefecture as well as Matsuyama Airport.

Mican Park
Address:1374-1 Baishinjimachi, Matsuyama, Ehime 791-8082
Access: Walk from JR Matsuyama Station to Otemachi Sta. on the Iyotetsu Railway. From there, take the train on the Iyo Tetsudo-Takahama Line to reach Baishinji Station. 
Entrance Fee: Free
Business Hours:10:00~16:00(Weekends + Holidays until 17:00)
Holidays: Monday
Matsuyama Airport
Address:2731 Minamiyoshidamachi, Matsuyama, Ehime 791-8042
Access: Approx. 15 minutes from JR Matsuyama Station via Limousine Bus, 20 minutes from Matsuyama Station, or 40 minutes from Dōgo Onsen
A Great Breakthrough! Japan's First All-Natural Diamond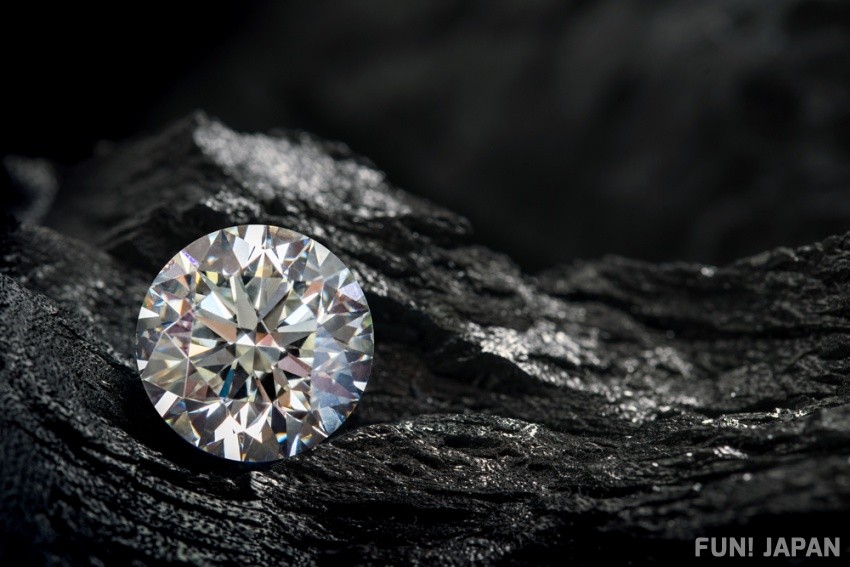 In 2007, a natural diamond was found within a volcanic rock for the first time. This was a huge discovery as Japan's land is relatively new and there had been no previous discoveries of diamonds in Japan up until then.

However, the diamond itself was extremely small, coming at 1 micrometer (1 1000th of a millimeter).

A Record-Breaking Bear!
Within Tobe Zoological Park, you'll find a very special bear. This is the first polar bear in Japan that was raised by artificial means.

Peace the polar bear was born in December 1999. Peace originally had a sibling but the sibling, unfortunately, died due to wounds inflicted by the mother, with the park deciding to raise Peace themselves to avoid any similar mistakes.

However, there had been no successful results of polar bears being raised by humans in Japan. Tobe Zoological Park didn't know the type of milk to use, but soldiered on, raising Peace as their own, succeeding as the first in Japan.

Peace is currently 20 years old and is doing great, greeting all those who visit!

Tobe Zoological Park
Address: 

240 Kamiharamachi, Tobe, Iyo District, Ehime 791-2117
Access:

20 minutes via car from Matsuyama city center. You can also reach the park in 7 minutes from JR Matsuyama Station on the bus heading towards 

Ehime Children's Castle
Fee: Adult JPY 500, Elderly / Highschool JPY 200, Elementary School Student JPY 100, Infants go free
Business Hours:9:00 ~ 17:00
Holidays: Mondays(Following Day if Monday is a Public Holiday), New Year's Period
Warei Shrine's Giant Torii Gate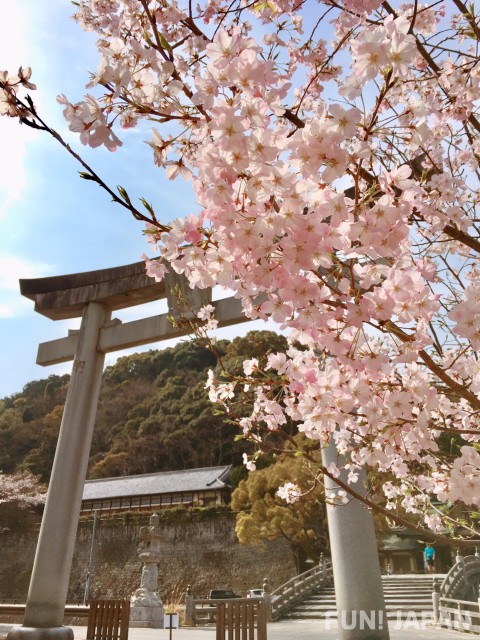 Warei Shrine is found in the middle of the Shikoku region and houses the "God of Industry" which is highly revered among the fishing industry. 

Warei Shrine was the development point for industry within Uwajima's first-generation feudal lord Date Hidemune, enshrining Yanbeseebe as a show of ability and stability.
Warei Shrine actually holds Japan's largest Torii Gate. With a total height of 13m, this stone-made torii gate is the largest in Japan.

Warei Shrine
Address:1451 Wareichō, Uwajima, Ehime 798-0012
Access:15-minute walk from JR Uwajima Station
Worship Price: Free
Business Hours:8:30~19:00(社務所)
Holidays:N/A
Ehime Prefecture's World Famous Bridge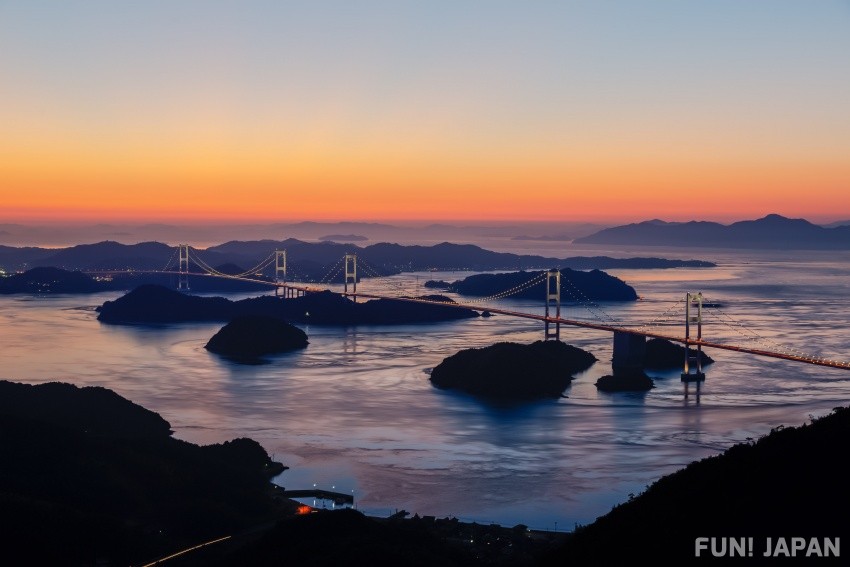 Finally, let's take a look at something that isn't just #1 in Japan, but #1 in the world. The Kurushima Kaikyo Ohashi Bridge is a popular cycling spot and connects Ōshima to the main part of Shikoku.

This bridge is a connection of 3 suspension bridges and is the first of its kind, completed in 1999, called the world's first "Triple Suspension Bridge".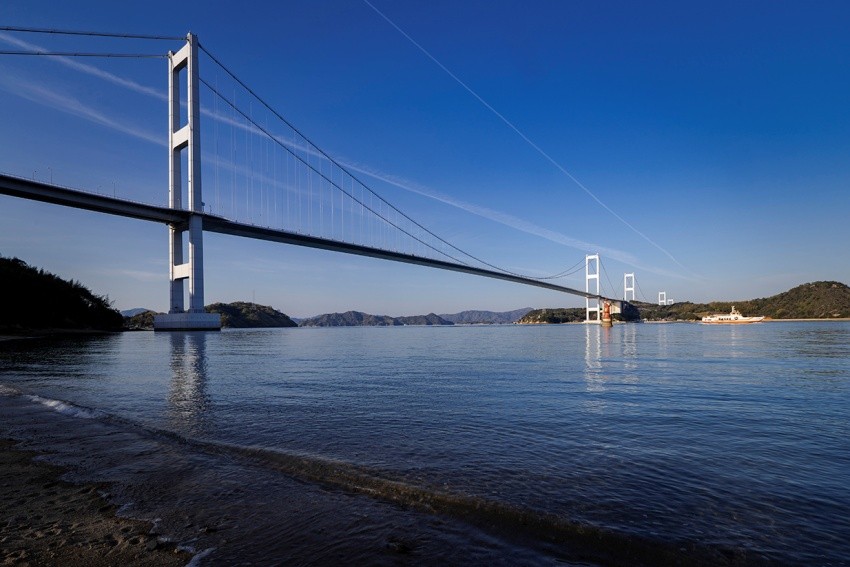 The first suspension bridge from Ōshima Island has a length of 960m, the center 1515m, and the third closest to Imabari 1570m totaling 4km in length.

If you take a sightseeing boat you're able to see it from below or look at it from an observation deck alongside the beautiful Seto Inland Sea, there are so many ways to enjoy sightseeing here.
Kurushima kaikyo ohashi Bridge(Imabari)
Access:20 minutes via car from JR Imabari Station, or take the bus heading towards Miyanoura Port for 5 minutes then walk for a further 5 minutes.
[Survey] Traveling to Japan
Recommend