How to Explore Mikawa Bay's Remote Islands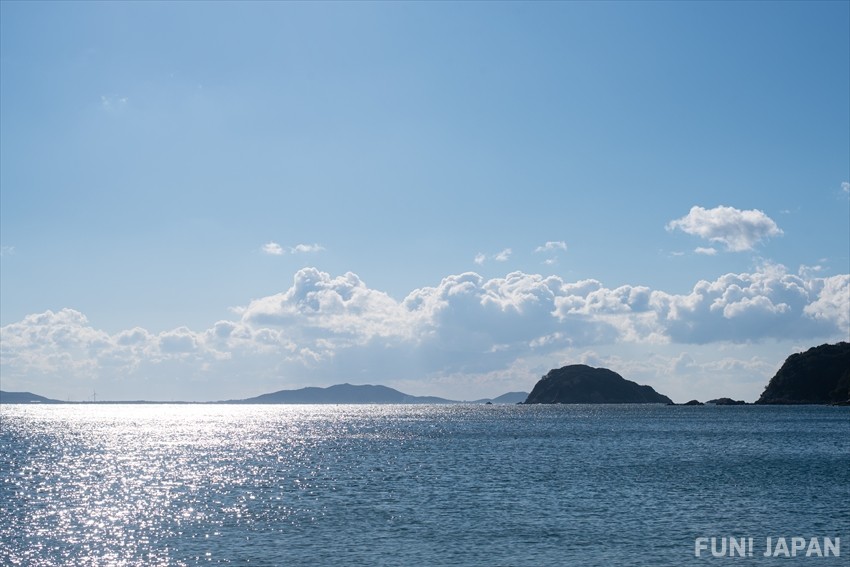 If you're in the Chubu region and looking for an island escape, you don't have to go as far as Okinawa or Ogasawara - there are beautiful beaches and distant retreats in Mikawa Bay. Some are dotted with contemporary art installations, some are famed for octopus and poisonous blowfish, some for stunning sunset spots. The islands are included in the Mikawa Quasi-National Park and are protected due to their natural beauty.

Where are Mikawa Bay's Remote Islands?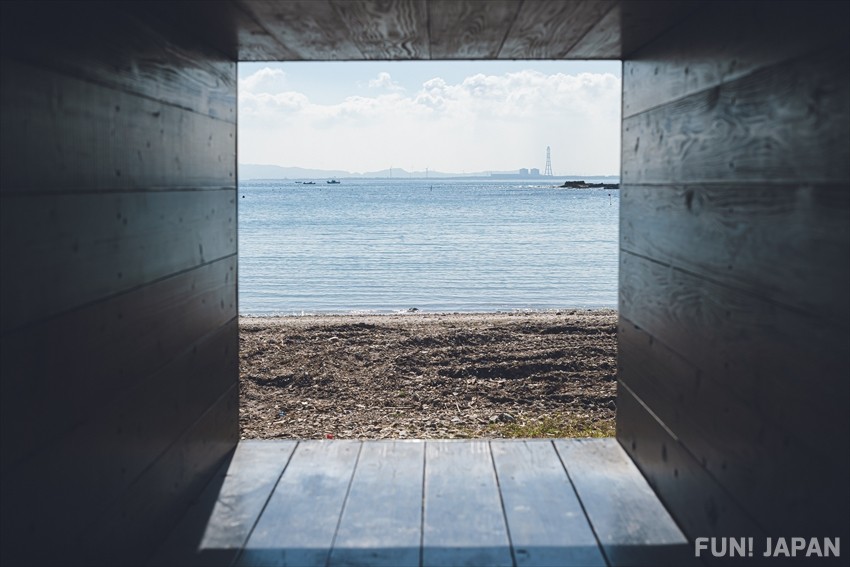 Mikawa Bay is a scenic area in Aichi prefecture, home to a handful of remote islands. While some are uninhabited, there are some with busy fishing communities and beautiful beaches - perfect for a day trip or weekend away. The islands are accessible by ferry and are relatively close to the shore.
Mikawa's Uninhabited Islands
Maejima
Oki Island
Mikawao Island
Kojima Island
Himejima Island
Takeshima
Mikawa's Main Islands
Himakajima
Sakushima
Shinojima
Himakajima: Beaches, Swings and Octopus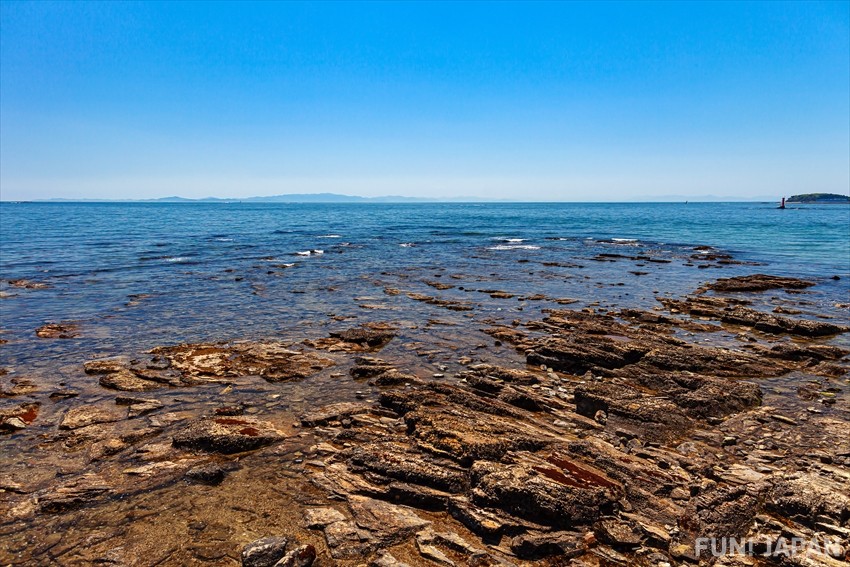 A wild island with a reputation for seafood, Himakajima is only 6.6km in circumference and can easily be explored in a day. To the east of the island is Sunrise Beach along with the photo-spot known as Heidi's swing. The beach is family-friendly with children's activities throughout the high season, including fishing, octopus-catching, beach crafts and windsurfing. The Island's small, central museum focuses on its fishing history with old fishing pots, octopus-shaped festival floats and model boats all on display. To the west is Sunset Beach, with fishing poles and bikes available to rent from the West Port.
The island is famed for its year-round supply of octopus and the eight-legged creatures can be spotted around the island, from the police station to restaurant menus to festival decorations. In winter, poisonous fugu is the speciality - prepared by carefully trained chefs.
How to Get to Himakajima
Himakejima is accessible from three different ports on the mainland:
Ferries are available from Kowa Port taking 20 minutes and costing 2,720 yen return.
Ferries are also available from Morozaki Port taking 10 minutes and costing 1,360 yen return.
Small high-speed boats are available from Lake Irago, taking 35 minutes and costing 2,720 yen return.
Sakushima: Art Installations and Pigrimage Routes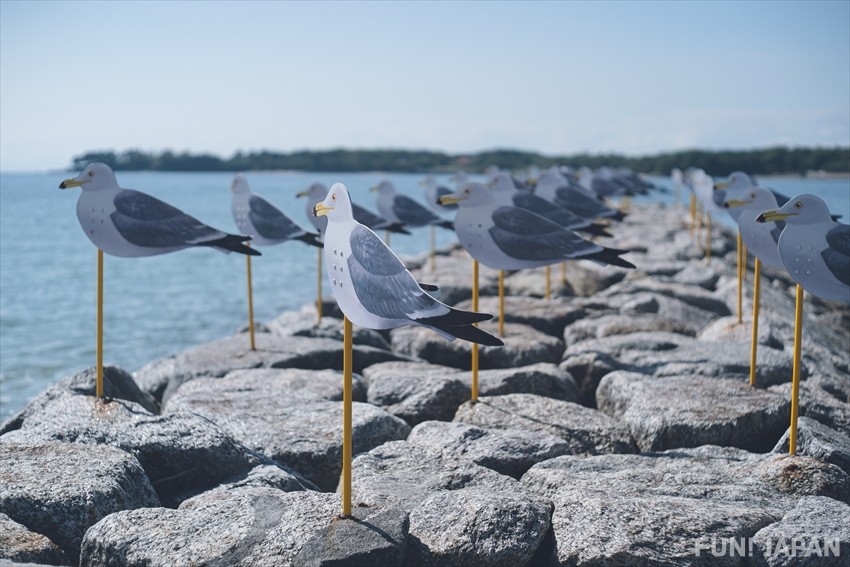 Sakushima is the largest of the Mikawa Bay islands and is a contemporary art haven amid the waves. The 11km circumference can be explored by bike, with numerous installations dotted around the island. Some of the most popular include the "East House" in Oshima Pier Pocket Park, "Ohirune House" on the Ishigaki Coast and The Parking of Seagulls on Oura Beach. Visitors can collect an Art Picnic Map on arrival to help plan their route through the island's gallery. Depending on the time of year, the island is filled with flowers, including daffodils, radish flowers and cherry blossom. Another popular route is of a more religious turn, with 88 wayside shrines that shelter Buddhist statues known as hokora. While some remain as they were originally made, some have been restored by artists and architects. The island is also blessed with delicious seafood and the local restaurants and cafes rely on seasonal produce which is too good to miss.
How to Get to Sakushima
Sakushima is accessed by a ferry port on the mainland, with daily boats available.
Ferries are available from Sakushima Ferry Boarding at Isshiki Port, close to Isshiki Sakana Hiroba (fish market).
Shinojima: Hikes, Shrines and Sea-Bream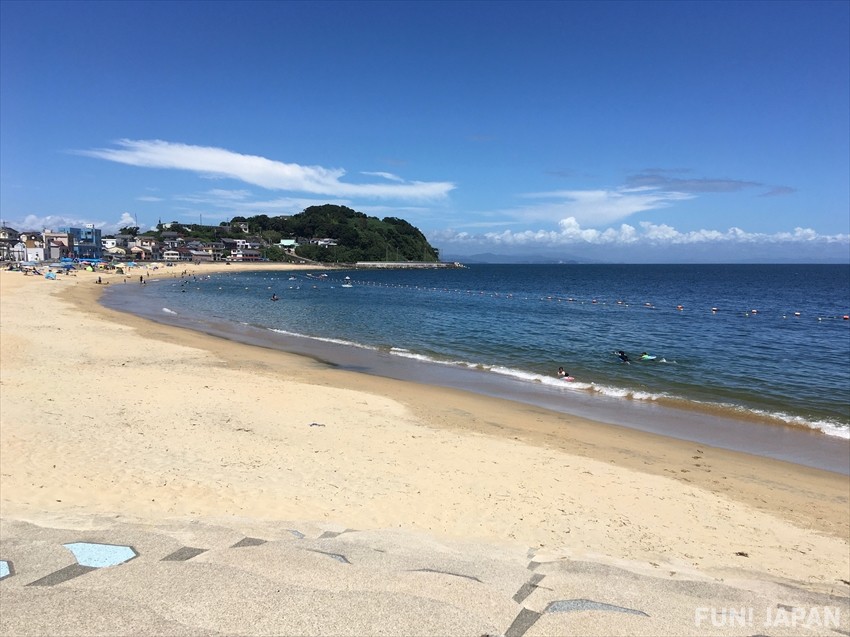 Offering a hilly landscape, Shinojima is perfect for those seeking a hike, with stunning views across the bay and beyond. Salt-cured bream is the island specialty, with fish caught and prepared daily for use in offerings at the holy Ise Shrine in Mie prefecture. Visitors can try the dish locally and even catch the bream themselves, with fishing opportunities available at the port. Two of the Island's shrines are built using wood from Ise Shrine, which is rebuilt every 20 years, strengthening the connection between the island and the nation's most sacred shrine. The wood is first used on Shinmei Shrine, then in the following 20-year cycle used for Hachioji Shrine and then used for the smaller shrines dotted around the island. The island also has the picturesque curve of Shinojima Beach to the east and great views from Cape Taichi and of Matsushima from Kahi Park.
How to Get to Shinojima
Shinojima is accessed by ferry from the Chita Peninsula, with some boats available from Irago Port on the Atsumi Peninsula.
Ferries are available from Kowa Port which is closer to Nagoya, taking 35 minutes and costing 2,720 yen return.
Ferries are also available from Morozaki taking 10 minutes and costing 1,360 yen return.
Ferries from Lake Irago take 25 minutes and cost 2,720 yen return.
There is a car ferry port available from Morozaki to Shinojima, with prices ranging from 2,980 yen to 11,420 yen depending on vehicles size, with bicycles costing 1,360 and motorbikes costing between 2,290 and 2,930 yen.
Takeshima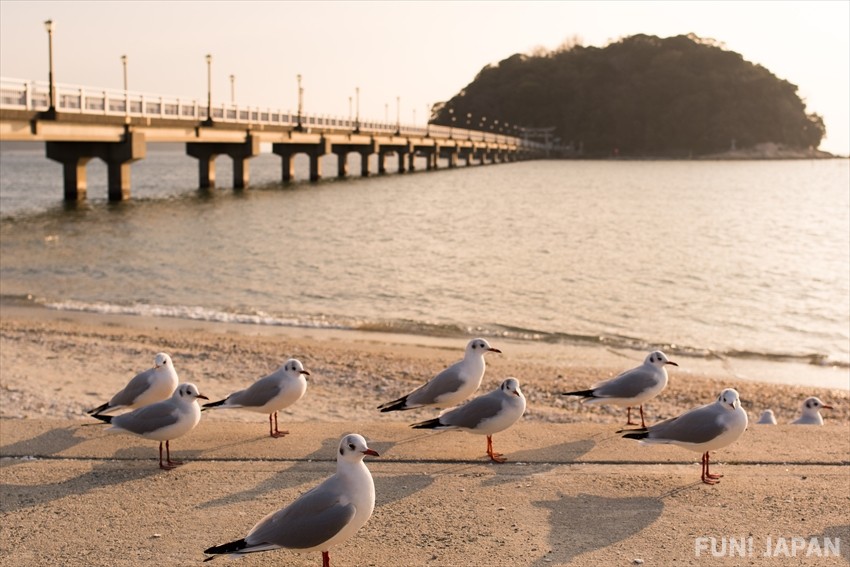 Small and uninhabited, Takeshima is an island easily reached on foot thanks to a pedestrian bridge. The bridge is part of the sightseeing experience, especially for couples as it is said that walking along it brings good luck to those in love. Visitors also pass beneath a large stone Tori gate, marking their entrance into sacred ground. The gate belongs to the island's only building: the Yaotomi Shrine. It is one of seven in Japan dedicated to Benten with worship bringing good luck in childbirth and marriage. There are many small shrines dotted around the island, with walking trails and paths to follow as you explore.
How to Get to Takeshima
Takeshima Island is connected to the mainland by a footbridge, with access only available to pedestrians. The bridge is a 15-minute walk from Gamagori Station which is served by the JR Tokaido Line. It is 45 minutes to Gamamori from Nagoya on this line, costing 990 yen. Gamagori is also served by the Meitetsu Gamagori Line which travels along the coast.
How to Get to Mikawa Bay's Remote Islands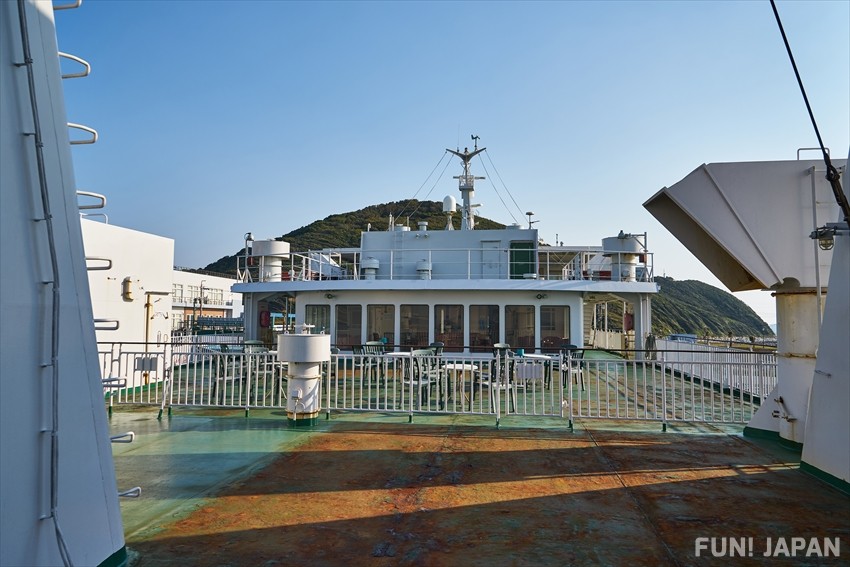 If you're traveling from Nagoya, it is easy to reach the islands by public transport as well as by rental car. There are three main ports serving the islands: Kowa, Morozaki and Lake Irago.
Kowa Ferry Port
Kowa ferry port is the closest to Nagoya and has services to Himakajima and Shinojima. The port is a short walk (with some shuttle buses available) from Kowa Station on the Kowa Line which is 46 minutes from Kintetsu Nagoya Station on the Meitetsu Limited Express.
Spot Information
Name: Kowa Ferry Port (河和港)
Address: Kitayashiki Kowa, Mihama, Chita, Aichi
Location: The port is located on the east coast of the Chita Peninsula, close to the Kitakata Clamming areas.
Morozaki Port
Morozaki Port is located at the tip of the Chita Peninsula, with services to Himakajima and Shinojima. The Port is accessible by car or by bus from the nearest station - Utsumi - on the Meitetsu-Chitashin Line. Morozaki is also the departure point for the car ferry which takes vehicles to both islands.
Spot Information
Name: Morozaki Ferry Port (師崎港観光センター)
Address: 8 Myojinyama, Morozaki, Minamichita, Chita, Aichi
Location: The port is located on the southern tip of the Chita Peninsula.
Irago Port
Irago Port is on the other side of Mikawa Bay, on the Atsumi Peninsula. It has small boats serving the islands across the bay, with some available for charter. The port is an hour's bus ride from Mikawa-Tahara Station costing 1,000 yen. The station is a 35-minute ride from Shintoyohashi Station, costing 520 yen.
Spot Information
Name: Iragoyokaku Terminal (伊良湖旅客ターミナル)
Address: Miyashita-3000-65, Iragocho, Tahara, Aichi
Location: Irago Port is located on the southwestern tip of the Atsumi Peninsula, close to Cape Irago Lighthouse.
Isshiki Port
Isshiki Port is a small port for Sakushima Island, close to the local fish market. From Nagoya, catch the Meitetsu Nishio Line to Nishio Station, taking 50 minutes and costing 790 yen. From there, visitors can catch the Meitetsu Tobukotsu Bus to the market and port, taking half an hour and costing 510 yen. The ferry takes 25 minutes and costs 840 yen.
Spot Information
Name: Isshiki Port (西尾駅)
Address: 4-Shirosakicho, Nishio, Aichi
Location: The port is on the south coast of mainland Mikawa Bay, west of Kira Onsen.
Getting to Nagoya from Osaka and Tokyo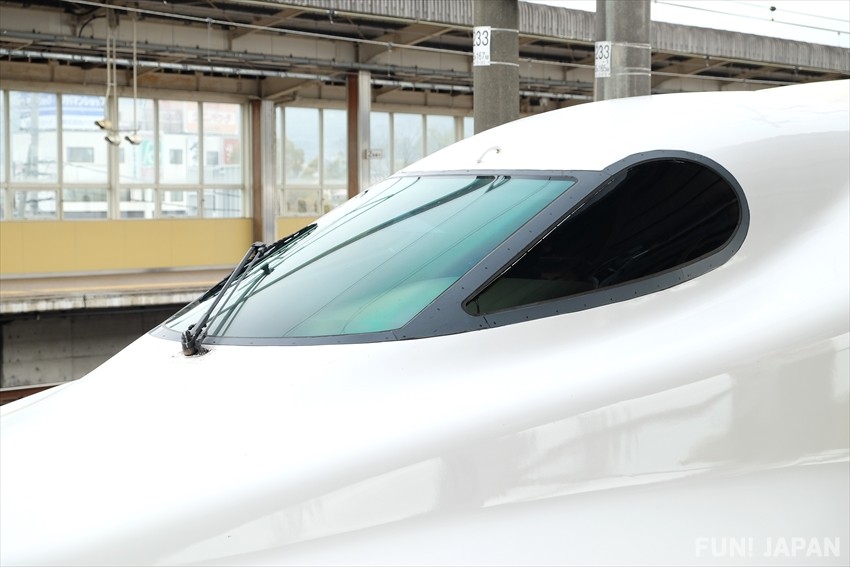 Nagoya is 49 minutes from Osaka on the bullet train, costing 5,940 yen for an unreserved seat ticket with the journey covered on the JR Rail Pass. It is also possible to travel by Kintetsu Limited Express from Osaka-Namba Station to Kitetsu Nagoya, taking 130 minutes and costing 4,540, although this is not covered on the JR Rail Pass.
From Tokyo, Nagoya is a 100-minute ride away on the bullet train, costing 10,560 unreserved and covered by the JR Rail Pass. There are also highway buses available, with prices starting from as little as 2,000 yen and taking approximately 5.5 hours.
Getting to the Islands from Nagoya
The islands are reached by ferry, with local trains connecting Nagoya and the nearest stations and buses available from there.
Getting to the Islands from Chubu Centrair International Airport
Aichi is served by the small but international Chubu airport, with flights arriving daily from Sapporo, Tokyo and Korea as well as limited flights to America and Thailand. It's located on a small island to the west of the Chita Peninsula, connected by the Meitetsu-Tokoname Line. By car, the airport is only 50 minutes from Sakushima's port and 35 minutes from the port serving HImakejima and Shinojima. There are rental options available at the airport as well as trains connecting to the rest of the peninsula as well as Nagoya.  
[Survey] Traveling to Japan
Recommend