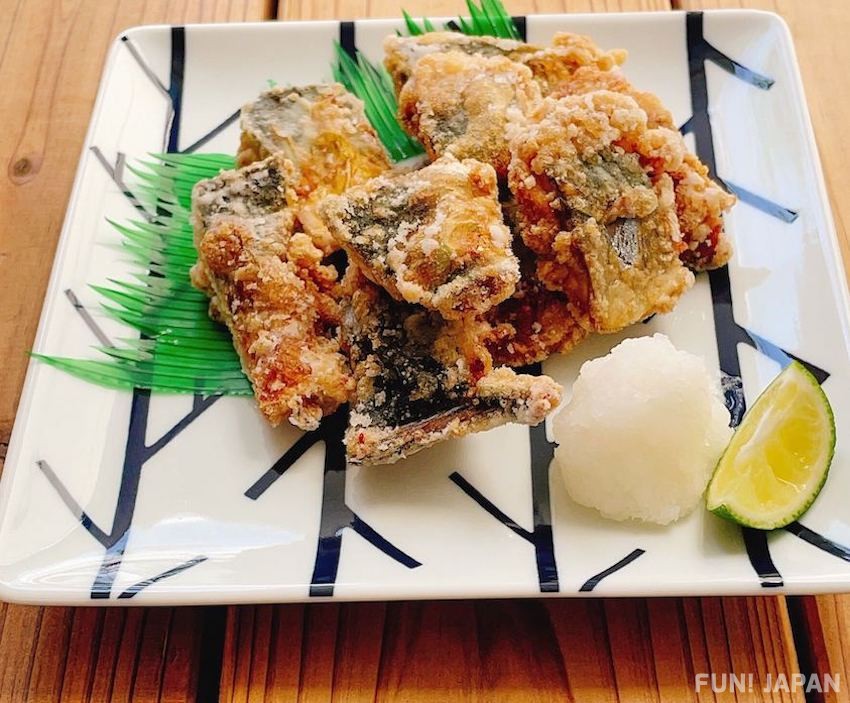 Fall in Japan is known as the "Season of Good Appetite", and the most well-known ingredient during this time has to be saury. Saury, when used in Japanese cuisine typically are salted then fried or boiled in miso, however, did you know that frying them is also extremely delicious?! This is why we have created this new recipe article to share with you all the best way to fry up some delicious saury with only some potato starch and a large amount of oil. Try making it yourself!

Ingredients (2 Servings)
2 Pacific Saury (Sliced into 3 Parts)
3 Tablespoons of Potato Starch
Frying Oil
A:
1 Tablespoon Soy Sauce
1/2 Tablespoon Sake
1/2 Tablespoon Mirin
1 Teaspoon Grated Ginger
1 Teaspoon Powdered Sichuan Pepper (If you can get it)
Garnish:
Recipe
Slice the saury into 3 parts.
Place A in a shallow tray and mix, coat the saury, then place some wrap over the top. Chill for 15-20 minutes in the refrigerator.
Remove any remaining liquid then coat the saury again in potato starch.
Place 3m of oil into a frying pan, heat to 170 degrees, and place ③ into oil to fry. Fry for 4 minutes turning halfway through, once cooked, remove any additional oil from saury.
Plate, garnish, and enjoy!
[Survey] Traveling to Japan